What Is Google Search Console? How to Use It for Your Website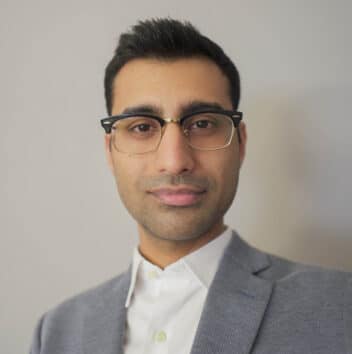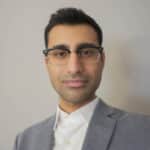 Momin Malik
Senior SEO Consultant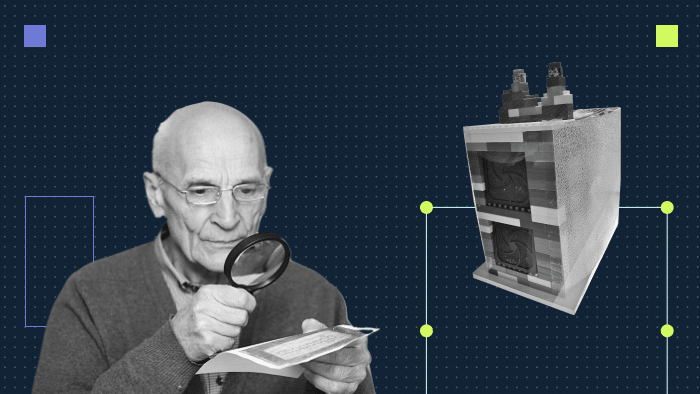 If you want to get any traffic to your website, you have to compete with the 1.9 billion other sites out there. To help your site get more traffic, you should understand, "what is Google Search Console?"
Google Search Console is useful for businesses of all sizes, and knowing how it works can make a massive difference. Then, you can get the traffic and sales necessary to help your company grow.
Read on to learn more.
What Is Google Search Console?
Google Search Console (GSC) is an amazing tool to help you with search engine optimization (SEO). While Google Analytics can tell you how many visitors you get and from where, GSC focuses on organic search.
You can connect GSC to a website to learn what keywords people are using to find your website. It can also tell you how well your pages rank in search results.
Another important metric is the number of impressions versus the number of clicks, or your click-through rate. You'll be able to keep using the same SEO strategy or make a change if necessary.
How to set up Google Search Console
Perhaps you already know the answer to, "what is Google Search Console?" Now, you should consider how to set it up so that you can use it to help improve your SEO.
Here are a few steps to take to enjoy the benefits of GSC.
Sign up or sign in
First, you'll need to create a Google account if you don't have one already. Once you have an account, you can use the same account to set up a Search Console Account.
Google accounts are free, and you can use the same account for other programs, such as Analytics and AdWords.
Add a property
When you're on the Google Search Console website, you will need to add a property. You can do this with a domain, which will cover your entire site, or a URL prefix, which will cover a portion of your site.
Enter your domain without the http or www parts, so your domain might be like example.com. That way, Google Search Console will know to track all uses of your domain, such as with or without the www prefix.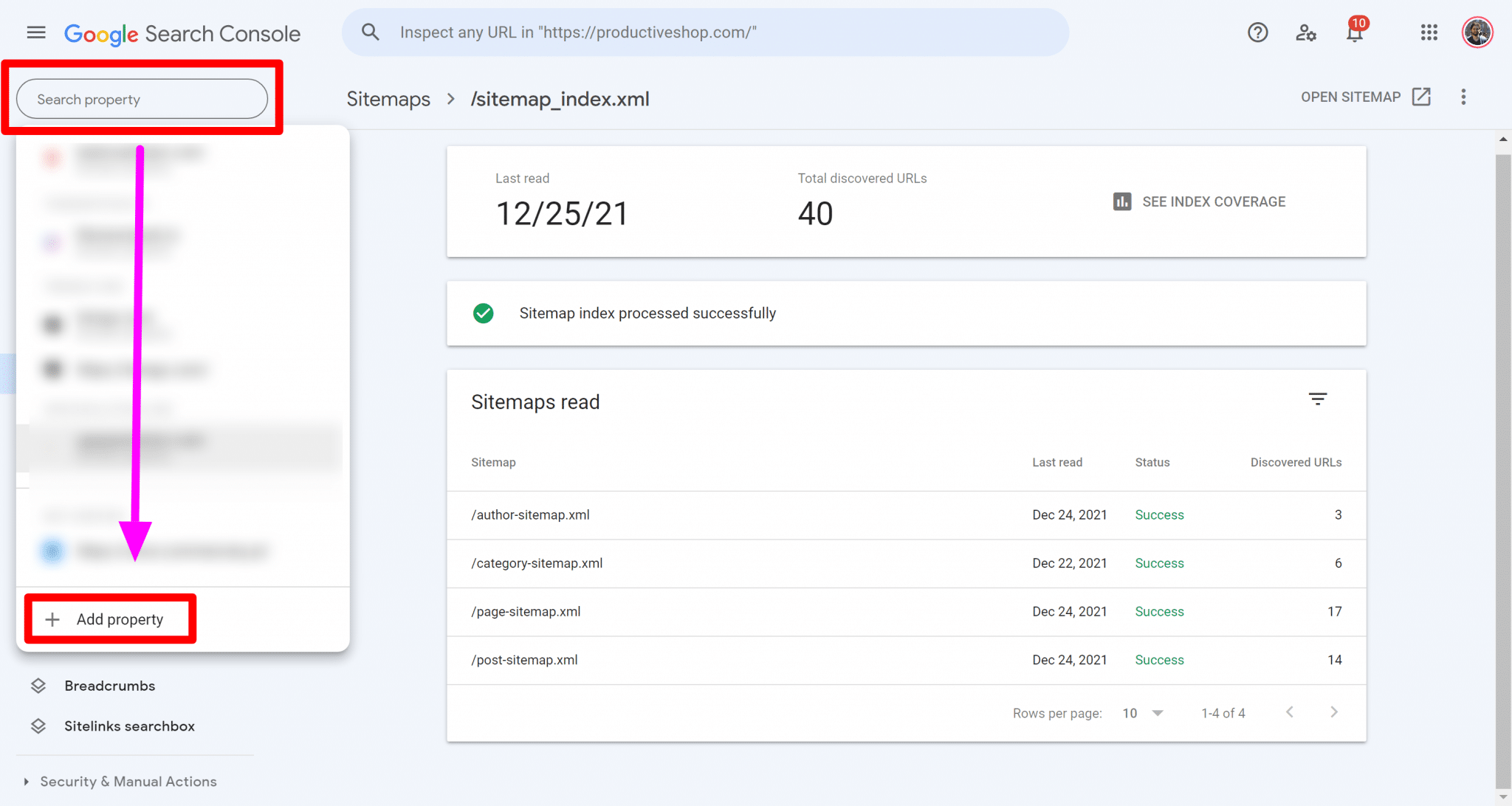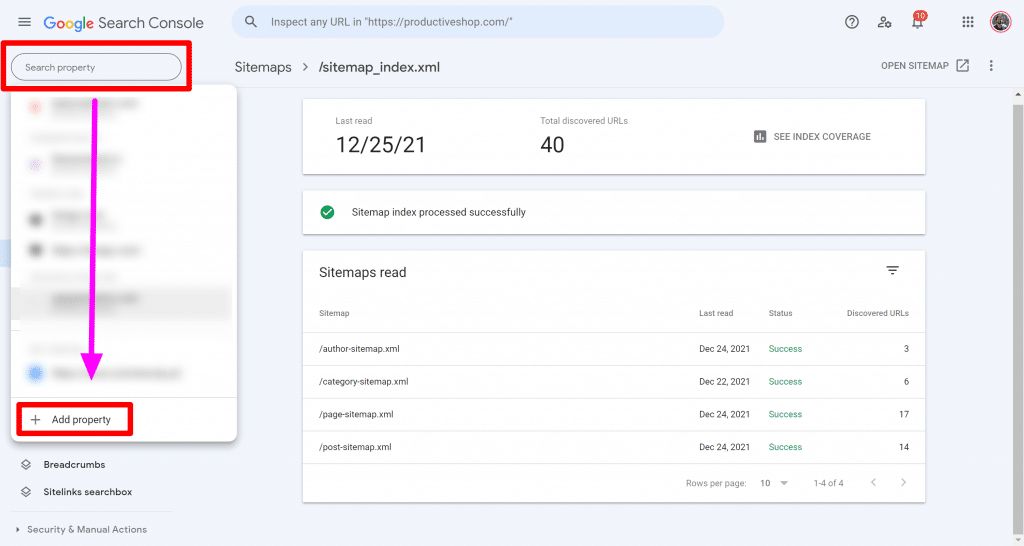 Verify your site
An essential part of how to set up Google Search Console is to verify that you own and control the site you want to track. You can use a dropdown menu to look for your DNS provider or domain registrar.
If you don't see it, you can select "Any DNS Provider" to continue. Then, you'll need to copy the TXT record that Google provides, and you will enter the record in your DNS account using a separate tab.
The exact steps you need to follow will vary from registrar to registrar, so contact your company if you need help. After you add the record, you can go back to Google Search Console and select "Verify", but it may take a few days for everything to connect.
Upload a sitemap
So, now that you've connected you've validated your website, upload a sitemap! Most of you are using WordPress or a similar CMS which has the Yoast or AIO plugin, go to the settings within the plugin and get the link to the sitemap, then upload it to Google Search Console. Once you see your sitemap file attached (see below image), click on that row to verify that the correct subfolders have also been submitted, for example:
/page-sitemap.xml
/category-sitemap.xml
/post-sitemap.xml
etc.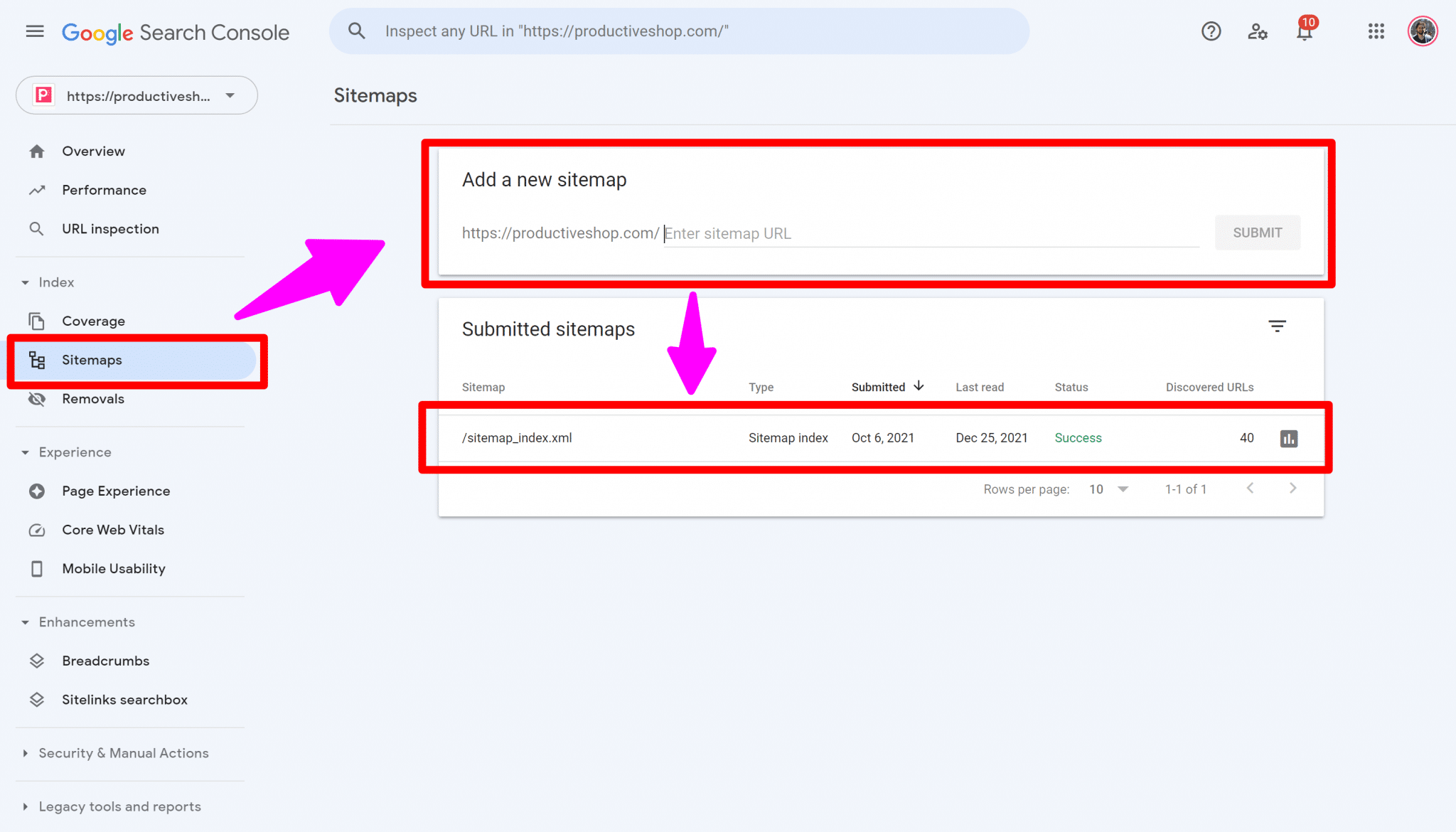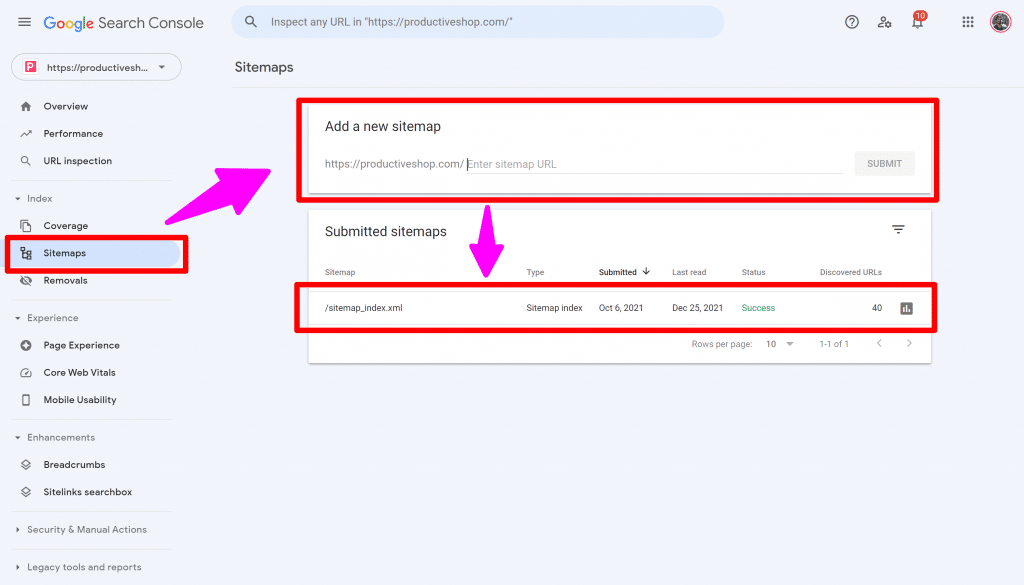 Top five use cases for Google Search Console
Once you know how to set up Google Search Console, you should consider a few of the best ways to use it. The tool is an excellent option if you want to audit the SEO on your site.
Here are a few ways in which you can use Google Search Console.
1. Check URL Indexation
First, you can use GSC to see which URLs on your site Google has indexed. Indexing can help you determine which pages and posts will show up in search results.
After you create a new page or post, your website needs a way to tell search engines of the content. You can use GSC to make sure that there aren't any problems with indexing your site.
2. Check For Mobile Issues
As more people use their smartphones and tablets to browse the web, a mobile responsive site will be even more vital. Luckily, Google Search Console allows you to see if there are any problems with the mobile version of your website.
Go to your GSC dashboard and click on "Mobile Usability" to help with mobile-first indexing. You'll be able to determine if your text is too small or if there are other issues to resolve.
3. See Changes In Impressions And Clicks
Google Search Console can also tell you how many times people see your website in a Google search. The tool will also show you how many clicks you're getting from search results.
After you've used GSC for a while, you'll also be able to learn if impressions and clicks are increasing or not. If they aren't increasing, you can know to make changes to your SEO strategy to help get more clicks in the future.
4. View The Most Common Referral Queries
You can also use Google Search Console to see which search terms are getting you the most impressions and clicks. This can be an excellent way to research keywords and decide which topics to cover next.
The tool may also tell you if your site is ranking for search terms that don't apply to your business. In that case, you may choose to redo some of your top pages and posts to rank for more relevant keywords.
5. Understand The Top Pages
GSC will also help you learn which of your pages and posts are the most popular. Knowing that will help you decide which pages and posts to focus on when you need to update your content.
That way, you'll be able to get more people to click on your services or to buy a specific product.
The importance of core web vitals
As you use GSC, you should consider the importance of core web vitals, including largest contentful paint (LCP), first input delay (FID), and cumulative layout shift (CLS). These vitals can make a sizable difference in the user experience on your site.
And a good user experience can keep people from leaving and informing Google that your site isn't good.
Google Search Console made easy
Every website owner should know, "what is Google Search Console?" It's an amazing tool to help you track your SEO efforts and to learn which pages are the most popular.
You can then use those results to inform your SEO strategy. That way, you'll be able to get more traffic to help get more sales and conversions.
Do you want to take your SEO to the next level? Learn more about our search optimization services.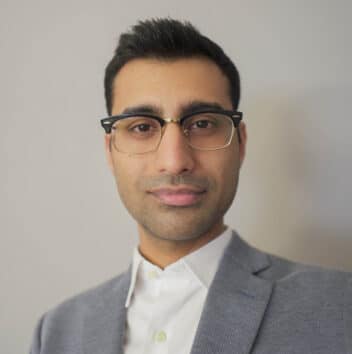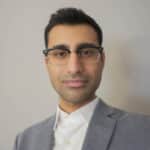 Momin Malik
Momin Malik is Senior SEO Consultant and Project Manager with experience in optimizing search engine rankings for B2B SaaS clients. He believes a deep understanding of search engine algorithms and data-driven strategies is important to drive measurable results. Here he posts his musings to help viewers understand Search and manage SEO and Web projects.