WordPress web design services
Work with a WordPress design agency to build your B2B lead gen machine
You need a B2B WordPress design agency with a deep understanding of UX trends to get you a fast, mobile responsive website that is easy to navigate. We'll help you with an on-brand design, resonating content, best practice coding and search engine optimization (SEO) to prompt users to action and boost your lead generation.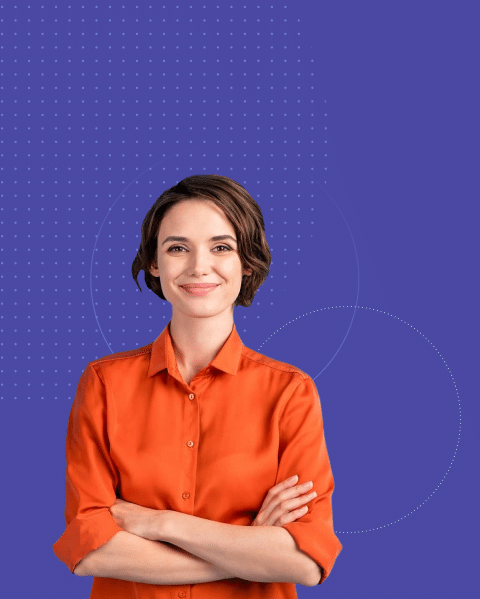 If your website is not effectively communicating your brand to its target audience or you are experiencing a decline in conversions, you may be in need of an upgrade.
Website redesign: Is it time for a revamp?
The top indicators that your website is due for a WordPress redesign are:
User difficulty navigating your site

Generally outdated look and feel

Visually unappealing or unresponsive on mobile

Non-compliance with SEO best practices

Change in direction, messaging or ideal client
What a
WordPress website design service

should include

WordPress design is much more than experimenting with fonts, colors and images until you find what works. You need to easily differentiate from your competition, capture leads' attention with your brand identity and unique designs, retain interest with user experience logic and convert with light interactive touches that nudge users to action. 

Here's a snapshot of what to look out for in a WordPress design solution:
What WordPress design results should look like ✅
---
You're on the right track with designs that:

Direct visitors with

user-friendly navigation

Follow UX best practices for a seamless browsing experience 

Align with your marketing and sales goals

Emphasize the product and its benefits to your

buyer personas

 

Are consistent and lightweight (writing style, font, branding) 

Drive brand knowledge and conversions with

engaging content

Are responsive and have third-party entity integrations

Have clear CTAs that lead users to the desired action
What WordPress design results should not look like 🚩
---
Avoid WordPress web design services that: 
"Save time" with standard WordPlates templates or visual builders for pages 

Have a confusing navigation menu

Use stock images or contextually irrelevant illustrations

Discourage users from completing actions with more than two steps to the result

Portray inconsistency and conflicting messaging due to the lack of a brand book 

Use weighty visuals that reduce site speed

Are not optimized for phones and tablets
Fail to be accessible (low contrast in color design, small fonts)

Prioritize humor or wit over clarity for CTAs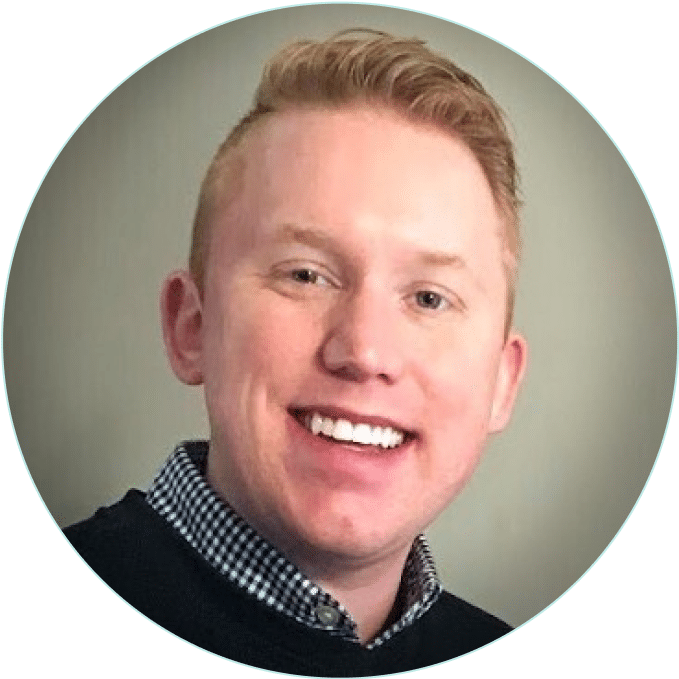 "Productive Shop did a great job resolving our website's technical SEO and security issues. Their knowledgeable development and SEO teams were proactive and responsive in diagnosing our site's issues and providing recommendations to improve performance.At the end of the project, they not only optimized our website for search, but they also fixed many longstanding technical issues and helped us design and deploy new enhancements. In addition, their team helped us strengthen our website's security and greatly impacted our ability to work with it as well. If you're searching for a team of talented B2B consultants to improve your website performance, security, and web presence, Productive Shop is the go-to team."
Steve Harnden
Director of Demand Generation at Panopto
Partnering with our
WordPress website design company:

What should you expect?

From greenfield builds on WordPress to alignment with your internal team in designing a high-converting B2B website, we're the one-stop shop for the job. 

Productive Shop brings to the table: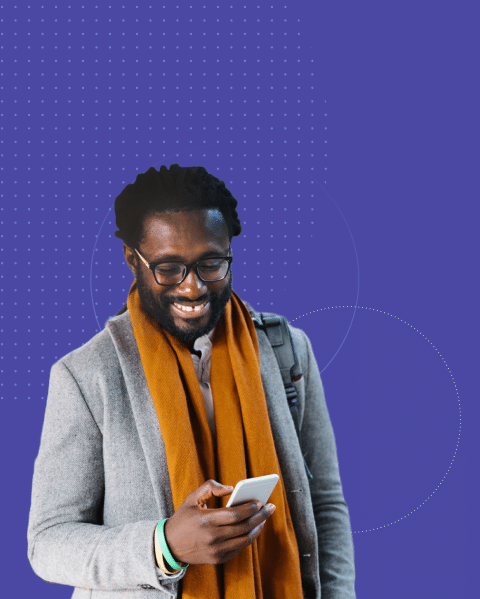 I want custom visual designs to reflect my brand identity, improve user experience and optimize for conversions.
Build an impactful site with our
custom WordPress design services
A WordPress website that converts goes beyond impactful visuals. As a B2B marketing consultancy with expertise in WordPress, we help you develop a memorable online presence in addition to pixel-perfect designs.
See what our web design process looks like:
You schedule a call with our team.

We conduct an

audit of your website

, gather requirements and define the project scope. 

You review the scope along with our work agreement.

We schedule a kickoff, set up the team to build your site and conduct research.

You provide us with existing

brand books

and SME interviews to clarify messaging. 

We build the

wireframing

, content and SEO strategy for your review.

You provide feedback on all design, copy and SEO tasks — and we finalize them accordingly.

We code your pages and get set for staging and

content migration

. 

You review the product page layout. We make changes and you approve. 

We push your pages live, inspect your site for quality assurance (QA) and conduct UAT.

You launch your brand new site and

convert visitors

. 

We provide web maintenance support to keep your site competitive.
Ready to improve your WordPress site with resonating pages that boost conversions?
Request a proposal
Learn how to optimize a website on WordPress
Frequently asked questions
What are the signs of a high-impact WordPress design?
You have a high-impact WordPress design when your website: 
Reflects your current brand identity and messaging.

Is easy to navigate and edit.

Has top-notch security and follows development best practices. 

Is mobile-responsive out of the box.

Has load time and web performance above 80 lighthouse scores.

Shows up in search results for relevant industry keywords.

Has a world-class resource center UX that generates leads.
How long does it usually take to design a B2B WordPress site?
Building and designing a B2B WordPress site for a tech startup can take anywhere from three to six months. 
This timeline depends on:
Scope of the project

Availability of brand book and writing style guide

Availability of your internal resources

Approval process

Multi-language requirements 

Integration of third-party tools
What is the cost of redesigning an existing WordPress website?
A custom WordPress design service can range from $25,000 to $150,000. Web design costs can be determined by domain acquisition, template creation, web content, app integrations, branding, internal team capacity and SEO.
Is WordPress design easy?
The ease of designing a WordPress website depends on your level of experience with web design and development. WordPress is a popular content management system (CMS) that allows you to create a website without extensive coding knowledge — if you're using a popular builder template.
The free and premium WordPress themes can serve as a foundation for your design but outputting a site with impactful visuals and structure depends on your skill level and familiarity with web design principles.
If you have experience with HTML, CSS and web design, you can create custom themes and designs for your WordPress website. However, if you're new to web design and development, you may find it challenging to design a custom WordPress website from scratch.
What are the best practices of B2B web design?
The best practices of B2B web design aim to educate viewers and enhance visitors' experiences with interactivity and responsiveness. 
Your B2B web design should also:
Keep the target audience in mind.

Develop and maintain consistent branding.

Create a compelling call to action (CTA).

Demonstrate your expertise with educational content.

Be safe to implement to ensure site security.

Make your site mobile-friendly.

Be easy to navigate.

Be lightweight to ensure your site is fast. 
🖋️Check out the 10 design principles all web teams should follow.
I use WordPress templates for my site. How will high design quality improve my marketing?
High design quality can improve your marketing efforts because it will help enhance user experience and make a positive impression on your target audience. Visitors can access information easily, leading to higher engagement and conversions. 
In addition to setting you apart from competitors, high-quality designs communicate your brand's personality, values and message more effectively. When your pages are well-designed, you also increase brand recognition and trust.
How do I redesign my WordPress site without impacting SEO?
You can rebuild your WordPress website without affecting your SEO by redesigning it on a staging URL. This environment is a clone of your live website used to preview how the site will look and behave before making the new design changes.  
After staging, follow this website migration process (for existing sites) to go live.
I have a site that I love. Can Productive Shop help with specific pages I'm not so fond of?
Of course. We can help you redesign and optimize existing web pages, create new pages and conduct an audit to discover pages you need but don't have, such as 404 pages.
Can you work with my in-house design team?
Yes. Productive Shop can work with your in-house design team to create a WordPress site that is responsive, accessible and fast. We use task management and collaboration platforms to interact regularly with your UX and content teams to provide extra capacity and complete the web redesign process.
Looking to maintain the WordPress website I currently have. Can you help?
Yes, we can. As your website support partner, we keep your site at peak performance and optimize periodically for UX and conversions. From adding new page templates, images and copy updates to UX and interactivity fixes, we follow the best branding and development practices when making continuous adjustments to your site. 
See how we keep your website outperforming the competition with our web maintenance plans.
If you've been
referred

, give us a shout.