A comprehensive guide to SEO agency selection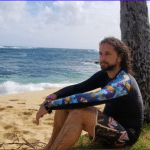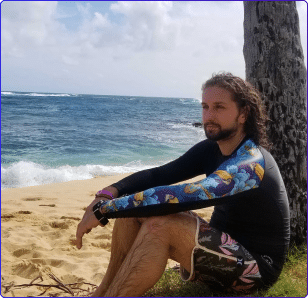 Imran Selimkhanov
Founder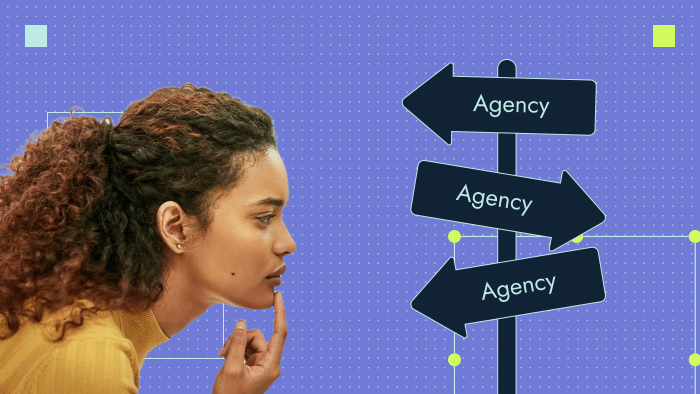 We've polled our SaaS clients along with the partner network to come up with best practice recommendations for selecting the top SEO agency for your team. This is the checklist you wished you had before hiring a search partner.
The art of running B2B SaaS search programs starts with understanding that it's not about what most people think of as SEO.
It isn't about title tags or meta descriptions.

It isn't about slamming the URL into an auditing tool and providing a list of machine-output recommendations to the dev team.

It isn't about focusing on a large volume of content output.

It isn't about focusing on high-volume keywords.

It isn't about doing exactly what your competitors are doing.

It isn't about getting the most impressions possible.

It certainly isn't about paying for hoards of backlinks.
It is, however, about having a holistic approach to understanding the business value proposition — the product direction, competitive landscape and industry trends. 
It is about bridging together multiple — often fragmented — departments like the product, sales, social, marketing, development and leadership teams. 
It is about understanding that performance gains often need to be displayed to the executive team, for which you'll need to know how to balance quick wins vs strategic workstreams. 
A killer B2B SEO team must have experience and expertise in business analysis, research methods, website architecture, project management and influential content writing. 
SEO projects are about narrative control. The faster you embrace this concept, the faster you'll start winning an organic share of voice (OSOV) and outselling your competition. 
Know how to navigate around the core problems in SEO
Extremely low barrier to entry
Yes, it's even lower than for CRM and ERP consultants. Everyone out there seems to know search engine optimization, but true consultants are very few and far between. They also tend to avoid working on the client side. Just to explain the magnitude of the issue: when we hire SEO strategists, 83% of the people applying to those positions fail their interviews and a further 63% fail their test case study. You need to look for high performers with a passion for understanding business models and a growth mindset.
SEO is not one man's job
You need a cross-functional team. To execute an influential search campaign, the team tasked with organic leads must have a search consultant (strategist), developer, content writer, designer, project manager and product SMEs involved regularly — or you'll waste a ton of budget. Working with an agency (a specialized collective of people who keep up with UX, content, algorithm and development trends) gives you more expertise, execution muscle and lower overhead risk than attempting to hire a full-time team that will continually churn. 
You need multiple internal points of contact responsible for heading the SEO project to bridge product and sales vision and go-to-market efforts. 
SEO quick wins 
Even though SEO is a longer-term compounding asset-building game, you can still gain quick wins. How? Via technical scanning and complying with best practices for coding, user experience, internal linking building, metadata and accessibility.
Run a technical website audit and do as much as possible with the internal team before starting with an agency. Depending on the complexity of your site, most of these items can be done within 4 months. It's either you do them or the search agency will have to do them anyway when you engage.
Your SEO partner should have a consulting mindset 
Select a partner with a consulting mindset and not one who is just SEO-tooling their way through a project (using crawlers to spit out boilerplate PDFs of issues and charging you for it). A consulting-oriented partner will obsess about understanding your business DNA, including the product, product direction, sales cycle and go-to-market strategy. They will then ensure to build an unfair advantage for you vs your competition so that within 24 months you simply crush the industry in narrative and helpful content. 
The good news? A well-done SEO strategy is a compounding effect, especially in B2B SaaS.
Based on experience and interviews with our client portfolio, here are the selection criteria you should use/expect from a B2B SEO partner. 
1. B2B knowledge
Longer sales cycles, including multiple marketing and sales touchpoints to influence the prospective buyer to buy, are typical in B2B. Add well-known competitors with long-lasting reputations to the mix, and you've got a lot of (smart) work on building your sway power. 
Know the buyer journey and have experience in B2B lead generation 
There are many studies of the business buyer's journey and every company has a unique mapping of what it takes to get someone to buy their product. An agency you're working with must understand the benchmarks in a journey setting like Gartner's journey map. 
Understanding the buyer journey is critical for the SEO and content strategists as they will need to work together to map out the right pieces of content to activate per the critical journey stage. 
How to spot this: Verify the SEO agency's core team has at least 4 years of experience selling to B2B prospects. 
Avoid B2C-oriented firms
An SEO team that primarily deals with B2C mom and pops shops is not stacked to perform in the B2B space, as selling to buyers of local law firms, plumbers, auto garages, real estate groups or reno businesses is much less complicated — contextually and organizationally — than running game on typically non-impulsive B2B buyers (whom to this day are still under the influence of a group for purchasing decisions).
Understand the personas
More important than understanding a journey is to understand buyer personas' attitudes, KPIs, challenges and trusted information sources. 
How to spot this: The team you're working with must understand and can map the target personas you sell to — and can provide you with best practices on how to do that in case you are shy on persona cards.
Knowledge of paid advertising
Startups beginning with an SEO program must understand that the project will have a slower pickup pace than the expediency that paid search brings. Welcome the ads team.
Having specialists within paid advertising is critical, as they can test target keywords for stickiness and reinforce the hard-to-rank words while SEO builds up steam. But the paid ads team alone won't get efficient search results without working with content, SEO and UX as there is a contextual dependency between the teams.
SEO has the skillset to research, analyze, cluster

and time content release against intent. The search team will also build the specific pages required to satisfy intent gaps on your site.

Content actually creates the required resources

that will drive search forward and works closely with the webdesign team to lay it out for maximum resonance.  

Advertising directs users to the resonating content

that was identified by the search, written by content and is now trafficked by the ads team. 
2. Contextual research
Run requirements, demos and breakout sessions 
Look for an agency with business analysts who understand how to elicit requirements from the marketing, sales and product teams.
Why? The purpose of a consultant is to add value from their combined experience working with other companies. What may be new to you is a regular practice for a consultant: they need to know which guided questions to ask to enable them to collect, cluster, validate, apply and continually tune key phrases to align with your sales goals and product direction. 
Spot and patch gaps in sales and marketing
Typically, sales and marketing teams in startups are moving in the same direction — until about 50 people. Once you pass the 50-person mark, we see an exponentially growing disconnect between sales, product and marketing teams (especially at rapidly growing companies). 
Your search agency team is the key to tying the teams back together. Look for a vendor familiar with the concept of change management and one that can lead productive meetings with multidisciplinary teams on the call. 
How to spot this: ask for a sample executive/SLT deck (typically a quarterly report).
Why? Search demand mapped against product benefits and persona needs is an objective exercise. When research is presented to your team for validation, it is impossible not to involve cross-functional teammates. This validation exercise (about 6 to 8 weeks) helps align teams to work in the same direction with resolve.
PMM and sales involvement
Organic search, paid advertising and content programs will never be as successful as they could be if you just involved the product and sales team from the start — and did regular touch bases with them every two months for alignment to ensure maximum resonance (aka conversion potential) with the target buyers. 
Your search agency folks need to know how to elicit requirements and action based on the product marketing manager (PMM) and sales teams' insights. In other words, they shouldn't be order takers. Instead, they should proactively seek to challenge the teams against the trends they see online (and vice-versa).
3. Website architecture
To run any SEO project, your team needs to display a thorough understanding of website information architecture, stay on top of best practices both in code and in UX and be able to think forward on how to scale your site based on your business's needs.
Comprehensive SEO audit
Your project should always start with an SEO audit, which includes code, keyphrase, user experience and page logic review. The audit report sets the first 3 to 5 months of site improvements and effort estimates of what needs to be done. 
🏷️ In case you need urgent help, have a look at our popular SEO audit service packages.
UX and accessibility best practices
Google is clear about penalizing sites that are not user-friendly or don't follow accessibility best practices. Now, these standards change rather frequently, and you'll need to understand if your search team is abreast of new trends. 
Why? Not continually updating the site to comply with Google's updates will tank your rankings.
Developer involvement
You need to have at least one part-time developer on your SEO program to succeed in enterprise search optimization. Code, just like content, plays a vital role in ensuring that your site is crawlable, fast, secure and scaling with business team needs.
Why? No matter what "drag and drop" CMS you're using, you'll still need a developer and eventually you'll most likely outgrow a typical visual editor. Without development support, your marketing and business teams' asks will be slow to implement, slowing your organic progress.  
4. Competitor analysis
Multiple crawlers
Ask the search marketing agency to provide you with the list of SEO tools they use to validate that they're not running on a cheap tech stack. A good tech stack is a combination of:
Two of these tools: Screaming Frog, NetPeak, Botify, DeepCrawl, SiteBulb
Contextual research
Ask the search optimization firm to walk you through a detailed research process. And no, "keyword research" is not the answer. Great market research tools are: 
Two of these: Semrush, Talk Walker, Raven Tools, SimilarWeb, BuzzSumo
Position and goal tracking
Ask the search optimization agency how your monthly and quarterly reports will look like. You should also ask how they track projects and lead generation goals. They should be using:
All of these tools: Google Search Console, Google Analytics, Google Tag Manager

One of these tools: Looker Studio, BigQuery
5. Editorial output
Verify that your SEO-focused digital marketing agency also has a strong in-house editorial practice with experience in your industry. Without a strong content marketing team (like with developers), your rankings will stay stagnant and your bounce rate will increase.
Continuous editorial calendar planning and pivoting
6. Project control
Most projects fail because of poor project management, not because of low quality of work. Problems include a lack of scope alignment, continuous requests from business, not running constructive meetings and a lack of clear task management.
Scope management
Look for specific clauses of tangible output in your SOW. There shouldn't be anything that is not specific, measurable or time-bound. You should also ask about their scope and timeline review process, how often does it occur? It should be at least every 3 months.
Task assignment
Your search project must be managed in tools like Asana, Wrike, Monday or Jira. Thorough task assignment vs vague tasks are paramount — and so is your team's onboarding to the task management system. 
Why? Unclear tasks with unclear deadlines are what build continuous push-back from design and development teams, which will slow down implementation progress (hence your rankings).
Open communication
Avoid toxic vendors that are out to make a quick buck. Here are the red flags:
Are you being charged for every call you make?

Is everything constantly "in addition" to?

Do you feel anxious/defeated before reaching out for help?

Is every conversation an uphill battle? 
7. Value creation mindset
The best type of people is the "do-gooders" — meaning they are always looking for ways to help you improve and not just cash in a paycheque/quiet quit their way through a project.
To create value, however, you'll need to vet for naturally curious and seasoned people. Here are some ways to check if your SEO agency wants to win with you.
Resource center
When looking for SEO vendors, you should ask:  Do they have an industry-leading web and SEO news hub from which you can learn? Or do they just talk about being great at building websites and improving rankings without having to show much expertise?
Contractual deviation
You can tell a lot about a company when it comes to having hard conversations, specifically how they deal with tough negotiations in the likes of increasing, decreasing or altering the scope of a project. A great vendor that is a partner in crime cares about your growth and must be moldable to altering scope with the aim of maximum performance. 
Verify in your contract that scope is moldable within reason. For example, if you don't need to pound out x18 blogs per month and port that budget into coding or design or UX, it shouldn't be a problem. 
Always looking for ways to grow
Another way to identify a value creation mindset is to ask if the SEO agency is adding non-standard ideas. It's a red flag if everything you're hearing from them seems as if it was from a blog anyone could have read. Non-standard ideas and innovation within your industry niche are how you win at SEO. You should ask:
Partner relationship
You should also look for these signs of a true SEO partnership:
You don't feel like you're calling an agency.

Instead, you're excited that a wingman is there for you and enables your internal projects. 

You feel that

you can depend on the consultancy

. They aid you rather than creating extra work for your to clean up on.
Control the narrative
Everything we covered above contributes to purposeful narrative control via organic channels. To control for narrative, your search engine optimization agency must start with this goal and create a work back plan on how they plan to help you dominate your industries' conversation.
8. How to choose the best SEO agency: A checklist
Verify that they specialize in growing and have

case studies for B2B SaaS companies

.

Verify for B2B sales journey knowledge.

Verify for B2B persona knowledge. 

Avoid B2C-focused companies. 

Verify for business analysis SMEs.

Verify for a consulting mindset (tough one). 

Ask to see an editorial calendar template.

Ask to see an SEO reporting template.

Ask about their technology stack (red flag if they use only 1 tool).

Verify for project management knowledge. 

Verify for a value creation mindset. 
Are they thought leaders as well? Or are they just… an agency?
This checklist will help you prepare for the SEO selection process. But if you also want to see if we are a good fit for your needs, give us a shout.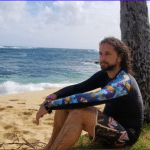 Imran Selimkhanov
Imran is the founder and CEO of Productive Shop. He writes on B2B demand generation and SEO strategy topics to help startups understand how to win digital share of voice. Prior to Productive Shop, Imran led demand generation at an Oracle consultancy, ran an e-commerce site servicing LE teams and helped build PMO offices at technology startup companies. When he's not at work, Imran can be spotted hiking in the Rockies, honing his clay shooting skills and tumbling off of black diamond ski tracks due to overconfidence in his skiing abilities.