From words to results: Why and how to hire a ghost writer for your B2B business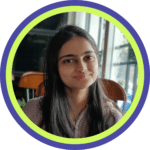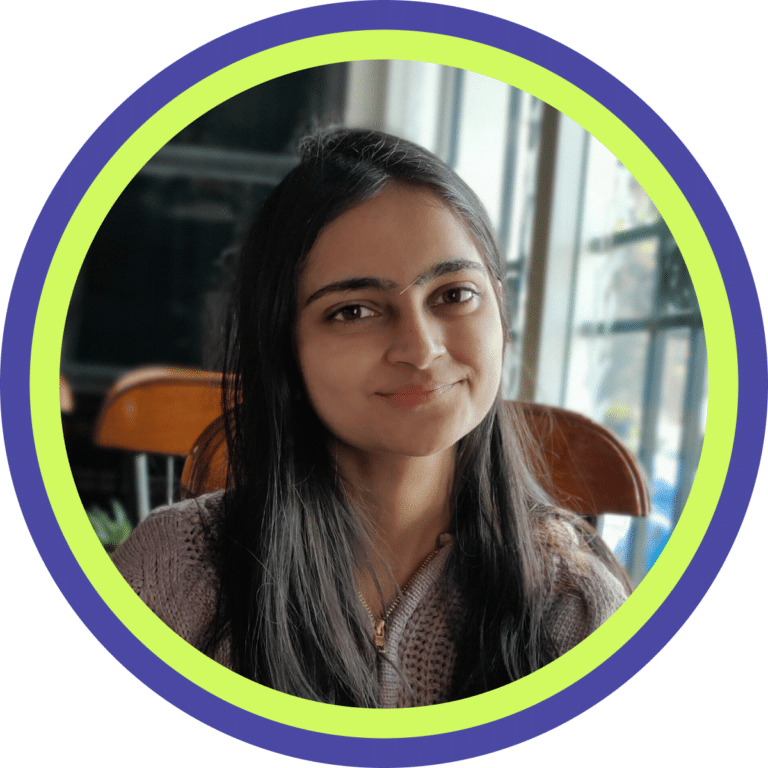 Aditi Gupta
Content writer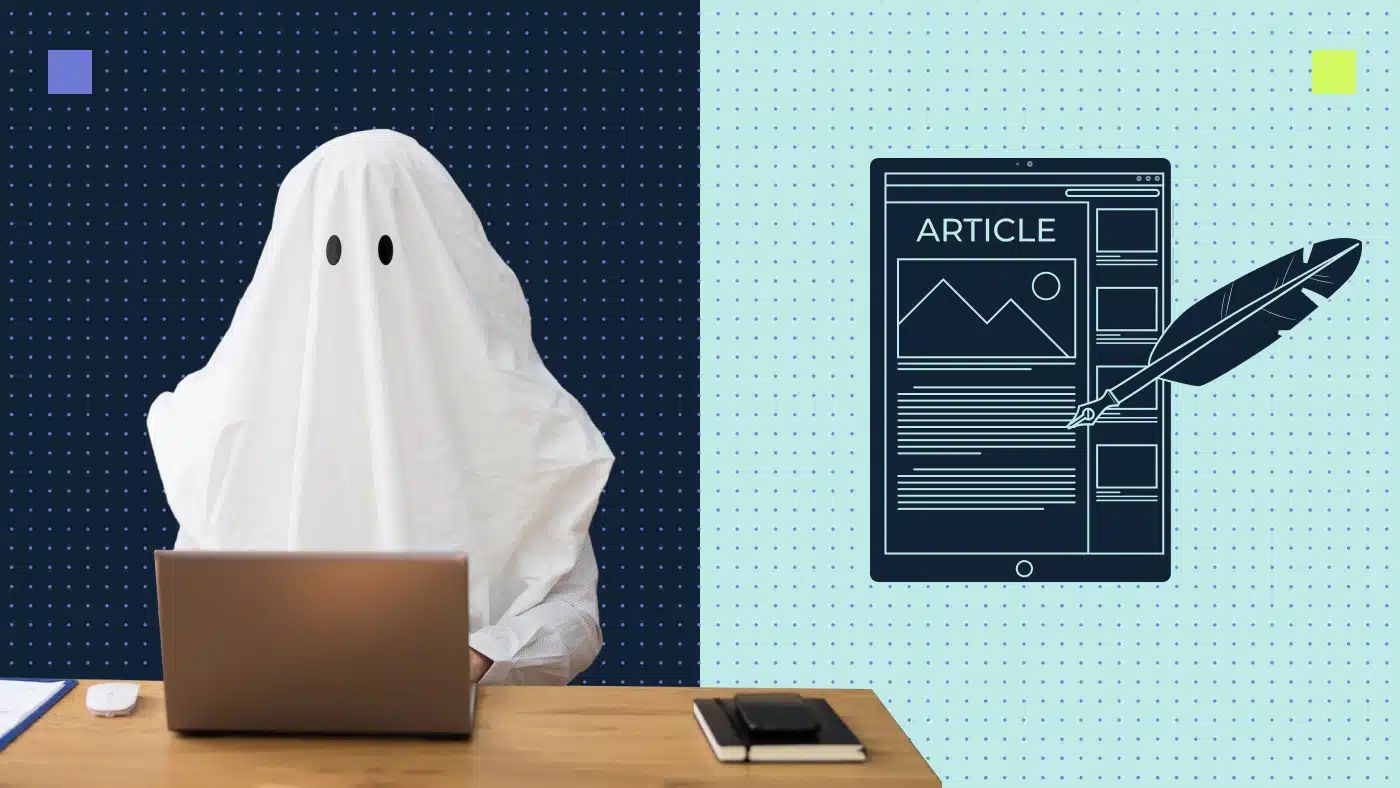 Do you ever wonder how top B2B businesses consistently churn out captivating content that engages readers as well as ranks on search engines? Well, here's a little secret: many of them hire a ghost writer, or a team of writers, to transform ideas into compelling thought leadership. 
Ghost writing services have become a powerful tool in the B2B world, allowing marketing teams to publish quality content that resonates with their audience. However, ghost writing is not a digital-era practice. From Mozart ghost writing music for the elite in the 1790s to modern-day corporations signing ghost writer contracts for scaling their website resource center, the profession has been in existence for centuries. 
Whether you wish to publish an authoritative whitepaper or a search-optimized blog post, hiring ghost writers is a savvy move that allows for a constant flow of high-quality content. This, in turn, can help you to build a positive brand perception. According to a study by McKinsey, B2B companies with stronger brand perceptions tend to outperform weaker ones by 20%.
In this blog, I will explain how businesses can use ghost writing to build B2B thought leadership that eventually elevates their brand's voice and image. 
What is a ghost writer?
A ghost writer is a skilled wordsmith who creates captivating content that is officially attributed to someone else as the author. 
From crafting speeches to blog posts, these unsung heroes breathe life into someone else's ideas while ensuring that the true voice of the author shines through. Employing ghost writers is similar to having a backstage maestro who orchestrates the symphony without taking the spotlight.
Business ghost writers can play a crucial role in your content marketing strategy by:
Creating captivating digital content

Helping top executives and leaders share their ideas in an engaging manner 

Driving brand recognition and establishing authority
💡If you are interested in learning how to write online content that ranks, read this SEO guide for best practices and checklist.
Ghost writer vs. freelancer vs. co-author
While ghost writers, freelancers and co-authors share similar traits, you should be aware of the differences between their writing services, often in terms of compensation and attribution.
Ghost writer
From writing memoirs to drafting blogs for brands, ghost writers are a hot commodity. An industry report found that the global ghostwriting services market is expected to grow at a CAGR of 6.5% till 2030. 
Ghost writers typically prioritize writing for financial compensation rather than seeking attribution. Businesses use a ghost writer to complete a writing job in exchange for payment, without any rights or ownership of the work they produce. As a result of their work being credited to someone else, many ghost writers have limited writing portfolios under their names.
Freelancer
A freelancer writer is an individual who works on a contract or gig basis for an employer, rather than being employed directly. Depending on the job terms, freelance writers can be divided into two categories:
Writers (receive authorship credits for their work) 

Ghost writers (authorship credits go to their client) 
Co-author
A co-author is an individual who collaboratively writes a book or paper alongside another credited author. Unlike ghost writers, co-authors are considered active writers of the work and are entitled to full credit.
In this arrangement, any advance money from publishers, royalty earnings and merchandise sales are divided among the co-authors according to the terms outlined in the contract. 
☝️ Are you confused about outsourcing content or building an in-house content team? Read our guide on agency vs in-house vs freelance writers to decide the suitable option. 
Ghost writing use cases
Whitepapers 
Whitepapers are undeniably the backbone of a well-planned content marketing strategy. With the assistance of content ghost writing, you can produce high-quality white papers that engage readers and establish your company's expertise in the field.
Thought leadership articles
Thought leadership content is a key tool to building a strong brand and establishing authority in your industry. According to the Edelman-LinkedIn Thought Leadership Survey, 61% of the decision-makers believe that thought leadership can more effectively demonstrate the potential value of products/services than traditional product marketing. Outsourcing content creation to a ghost writer for hire offers an ideal solution to busy leaders for crafting impactful and authentic content.
To strengthen your website's authority and expertise, a highly effective strategy involves attributing thought leadership articles to individual author pages of experts and leaders. 
Website content
Hiring a ghost writer for website content can be a game-changer to create compelling and converting blog posts, newsletters, landing page content, website copy, ebooks and case studies. Business ghost writers are well-versed in SEO-friendly writing to make optimized website content that increases traffic and leads conversions. 
Speeches and autobiographies
Whether you're a prominent public figure or someone with a riveting life experience, capturing an audience via words can be daunting. That's where a skilled ghost writer comes in with their art of transforming ideas into a powerful narrative. With their expertise in conducting research and interviews, they can bring your unique voice to life to create an enriching experience for readers.
Why do companies use a ghost writer
?
Companies use a ghost writer to generate impactful content that establishes thought leadership and brand awareness. To ensure quality of copy, skilled professional writers follow a detailed process that involves conducting interviews with subject matter experts (SMEs) and reviewing current brand assets.
Here are the prime benefits of ghost writing services:
Saves time and effort
For producing insightful content you need to invest extensive hours in researching and writing that might divert your team's focus from other operational tasks. Even with artificial intelligence (AI) writing tools such as ChatGPT and Copy.AI streamlining content creation, the process of personalizing and optimizing the copy still demands time.
Whether you aim to prioritize internal resources for operational tasks or your in-house team is running short on bandwidth, ghost writers help in consistently posting content. 
Provides high-quality content
In the highly competitive landscape of B2B content marketing, quality is a pivotal differentiator to stand out and make your mark. According to Semrush's 2023 State of Content Marketing survey, 53% of content marketers are focused on improving content quality. 
Business ghost writers can be your secret weapon to exceed quality standards and outshine your competition, by transforming your content strategy into a compelling copy.
Leverages professional writing skills
You might be a successful subject matter expert, but it doesn't automatically make you an exceptional writer. That's where ghost writers come in. Even if writing isn't your strong suit, all you need to do is share your expertise and provide an outline of your ideas. 
Business ghost writers excel in leveraging best grammar practices, creativity and SEO techniques to produce engaging and well-optimized content that ranks high on the web.
Improves scalability of content
Ghost writing is a game-changer for scaling content production without sacrificing quality. Whether your content calendar involves a few blogs per month or daily posts, ghost writers can deliver copy consistently without overburdening your in-house resources. To ensure consistency with voice, style and messaging, these professional writers follow the brand's established style guide. 
For one of our GovTech clients, for example, we successfully scaled up their B2G marketing strategy within six months. Our approach involved comprehensive market research, developing a targeted editorial calendar and crafting SEO-optimized articles that established thought leadership, increased demand and nurtured leads.
Offers a unique and objective perspective
As an external stakeholder with diverse exposure, a ghost writer offers an objective viewpoint and avoids the limitations of tunnel vision. A Semrush report found that 19% of businesses employ outsourcing writing services to get unique market insights that can add value to their content. 
How to hire a ghost writer
After careful consideration of your business and marketing goals, you may decide to employ ghost writing services. The question that comes next is: how to find a ghost writer? 
Finding a writer who understands your business and collaboration requirements can get overwhelming. Here is a 6-step guide on how to hire a team of professional ghost writers:
Evaluate your project goals
Engaging a ghost writer requires an investment of time, effort and financial resources. So first establish your goals and objectives for the project. Do you aim to enhance brand awareness, extend your reach, boost credibility or foster business growth? Once you know what your content should accomplish, you can set clear expectations for the writer as well.
Research ghost writing services
After establishing your goals and objectives, it is time to search for a professional. Here are the top  ways to look for ghost writing services:
Social networks and web searches:

Business ghost writers

usually have a website that they use to source clients. You can also use digital platforms such as Google and LinkedIn to find them.

This approach, however, is labor-intensive and time-consuming.

Writer marketplaces:

These marketplaces (e.g., Upwork) have profiles of freelance writers for businesses to connect with them. Some are designed explicitly around ghostwriting and display social proof of the writer's work through reviews.

Content companies:

You can collaborate with companies that offer

content writing services

tailored to your industry. A B2B

ghost writing company

generally has an extensive pool of skilled technical writers and proven methods of how to create content that meets business requirements.
Assess the ghost writer's portfolio 
Analyzing previous work samples of candidates can simplify your hiring process. To assess their qualifications, you can ask about their past writing projects and the duration of their experience. However, asking for previous work can be tricky with business ghost writers as they often lack the authority to share their past projects due to legal agreements.
Set clear goals and expectations
When hiring a ghost writer, make sure to discuss and address the following:
Determine if the writer will have creative freedom or if they need to follow your guidelines strictly. 

Be clear about the deliverables — total word count, research requirements, timeline and number of revisions. 

Set clear guidelines on communication methods — for example, if they prefer connecting over audio/video calls or in-person meetings.
Establish payment details
Clearly specifying the payment details, including the amount, mode and timing, is crucial. Standard options for payment terms include:
A flat fee structure where you pay a predetermined amount based on the scope of word count, type of piece or hours involved. 

Some writers also incorporate an hourly rate for revisions beyond a certain point.

You can also make payments in installments tied to specific milestones or based on a time schedule.
Sign the contract with defined terms
To ensure that you have authorship rights to the content, it is essential to draft a legal ghost writer contract that clearly transfers the ownership to you. Make sure the contract includes the following checklist:
A clear description of the project scope and what's expected from the writer

Clauses confirming that the copyright belongs to you

A non-disclosure agreement (NDA) that states the writer agrees to hold their participation confidential

Payment details stating that the writer is responsible for tax obligations

Provision on contract termination that outlines who, when and how to cancel or terminate the project
How to evaluate a business ghost writer
Here are five ways to evaluate ghost writers before hiring them:
1. Ensure they have expertise in your field
When looking for ghost writing services, don't assume that any skilled writer can handle the task. Make sure to look for the following qualities:
Expertise in the type of content you need

: Different writers specialize in different types of content such as marketing materials, social media copy, thought leadership articles or conversational blog posts.

Ability to match your voice:

Since a ghost writer will communicate your brand's unique voice, ensure they can successfully emulate it and cater to your audience.

Capacity to comprehend your industry: According to 49% of the companies in Semrush's State of Content Ops & Outsourcing report, it's hard to find writers who possess knowledge of their industry. For instance, while a writer might have a strong background in the healthcare sector, a

B2B SaaS company

would be better off seeking writers who specialize in enterprise technology.
2. Analyze their previous work and skills
When hiring ghost writers, ensure they possess the required skills for your project. Besides evaluating their past work, you can also inquire about their writing process to assess their research skills and workflow. Additional skills to analyze include: 
Responsiveness:

How much time do they take to get back to you?

Collaboration

: Do they typically collaborate with SMEs to gather insights and information?

Time management

: Are they well-versed in meeting deadlines and handling multiple projects simultaneously?

Attention to detail

: How do they ensure accuracy and precision in their writing, especially when it comes to facts, grammar and formatting?

Reliability:

Are they consistent in delivering high-quality work as well as communicating promptly in case of emergencies?

Feedback acceptance:

Are they open to constructive criticism and willing to make necessary revisions to meet your requirements?
3. Talk to their references
When searching for content ghost writing services, you should check references to verify the writer's credibility and quality of work. While it is generally assumed that references will be positive, it is still important to verify them. 
If the writer has experience working in a ghost writing company, you might consider speaking with team members and supervisors apart from clients.
4. Run an assessment round
When hiring new B2B writers, as a standard practice you can conduct an assessment round that involves creating a content piece tailored to your specifications. The purpose is to analyze whether the writer understands the requirements and delivers the desired outcome accurately. During the assessment round, evaluate their writing and technical capabilities as it will set the stage for smoother future collaboration.
5. Evaluate their communication skills
When addressing the question of "How to become a ghost writer," experienced writers consistently emphasize the importance of strong communication skills. A ghost writer should know how to communicate effectively to conduct interviews with subject matter experts and build an adequate understanding of the project.
How to effectively collaborate with a business ghost writer?
Here are the five key elements to ensure successful collaboration with a ghost writer: 
1. Ensure open communication
Effective two-way dialogue is vital for successfully communicating your thoughts, voice and tone to the writer so they accurately capture your essence. Both parties should maintain a stream of constructive and timely feedback to ensure quality.
2. Provide background information and resources
Even if you have worked with a specific business ghost writer for a while, they still need a clear style guide to create the content you desire. Our team of writers, for example, pay meticulous attention to our clients' style guides — when they don't have writing guidelines, we put together this document for them.
When creating a style guide for ghost writers to refer to, you can include the following information:
Style and voice instructions with examples or reference links

Description of

buyer personas

to help the writer target the piece effectively

Grammar requirements, such as capitalization rules and the use or not of the

Oxford comma

 

Topics and phrases to avoid

Research specifications, including preferred sources
While this is not a comprehensive list, it can serve as a building block for your style guide.
Another tactic is to share samples of your published work with the writer to ensure they can align with your desired style and voice.
3. Set a realistic timeline and payment structure
Professional ghost writers often plan their schedules well in advance. Discuss the timeline for each stage of the project, allowing ample time for research, writing and revisions. Rushing the process can compromise the quality of the content. 
4. Give constructive feedback
To ensure content quality, you can set up a review and feedback process involving proofreaders, subject matter experts and editorial directors. This comprehensive review process should highlight the following:
What you appreciate in the writer's content

Areas for improvement

Desired changes (Pro tip: Clearly communicating your expectations with new writers minimizes the frequency of future revisions)
5. Establish guidelines for overseas collaboration
With the rise of remote work in the ghost writing industry, businesses now have access to talent from all over the world, which has a notable effect on costs. Hiring a ghostwriter in Canada or the U.S., for instance, might be considerably more expensive than hiring one from markets like India or Pakistan. 
Key factors to consider for smooth overseas collaboration:
Ensure the ghost writers have a strong command of the language and cultural nuances relevant to your target audience.

Establish a transparent payment structure, including currency differences and processing of international transactions.

Address time zone differences and effective communication channels to avoid delays or misalignments.
Why ghost writing may not be a good choice?
Before signing a ghost writer contract, make sure the strategy aligns with your business needs and ethics. While your audience may be aware that not all content on your website is written by you, certain pieces such as CEO letters carry expectations of personal involvement. 
Before hiring a ghostwriter for your project, address these ethical questions:
Does the story have a deeply personal connection that would benefit from an authentic first-person account?

Would your readers feel betrayed if they discover you didn't author the content?

Do you have expertise on the subject or are you leveraging the writer's knowledge to mislead readers about your authority?
Here are three reasons why opting for ghost writing services may not be suitable for your business needs:
Costly on the budget:

Without the benefit of gaining credit for their work, B2B ghost writers typically come at a high cost. 

Time-consuming to find:

Due to the lack of public recognition for content ghost writing, it is challenging to find reputable professionals. Even the ones who have a website or portfolio often fail to optimize their work efficiently. 

Difficult to ensure a consistent voice:

As a business, you will most likely employ multiple writers. While they all can be equally talented, the shift between their writing styles can be jarring if you're publishing their content under one name. 
Can't ChatGPT be my ghost writer?
Generative artificial intelligence has undeniably changed the landscape of content marketing. Businesses have been using ChatGPT and other copywriting tools to help them write everything from marketing materials to emails to reports.
While ChatGPT may appear as a tech-savvy option to produce B2B SaaS content, you cannot output error-proof, authoritative AI-generated content. Neither can you deliver content that is unique. AI writing tools should be treated more as virtual assistants than as writers. 
This is where ghost writers play a crucial role in capturing the unique perspective of your business, eliminating inconsistencies and minimizing the need for extensive editing. Skilled writers know how to combine their emotional intelligence with ChatGPT's technology to refine their output. 
Here are our five favorite ways to leverage AI tools for writing: 
Brainstorming ideas for articles

Suggesting titles

Searching famous quotes on your topic

Proofreading and editing

Drafting rough outlines for blogs
Build B2B optimized content with Productive Shop's ghost writers 
Whether your goal is to build search awareness, develop thought leadership or convert leads, engaging content should be the cornerstone of your B2B marketing strategy. Your internal team, however, may not always have the capacity or SEO expertise to generate converting resources. 
By working with us, you get access to a specialized team of SaaS ghost writers who go beyond writing great copy. From conducting market research, website audit and keyword analysis, we also interview your SMEs, build strategic editorial calendars and output content that is already optimized for search. All to scale up your content marketing results. 
Ready to achieve your marketing goals with authoritative and SEO-driven content? Get in touch with us.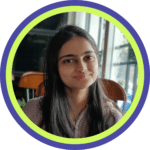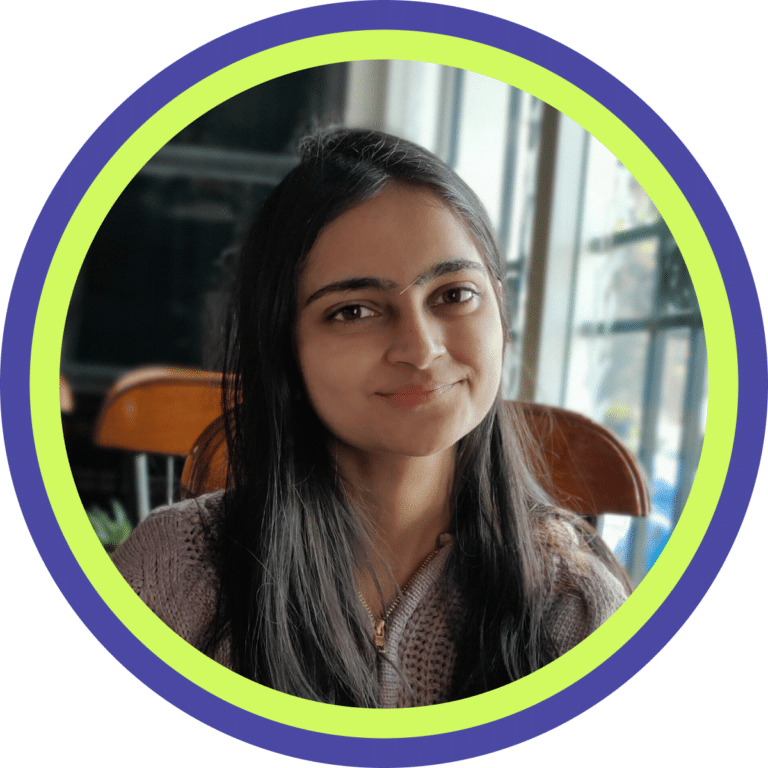 Aditi Gupta
Aditi Gupta is a content writer with over three years of experience in crafting content for diverse marketing channels – blogs, press releases, leadership articles, social media and email copy. Skilled in writing conversion-optimized content, her storytelling approach focuses on addressing customer needs along with leveraging data-driven insights. Apart from writing, Aditi can be often found reading hardcovers, sipping cold brew (even in -20°C Toronto winters) or exploring old bookstores. A self-proclaimed bibliophile, she can be found explaining how reading and collecting books are two different passions.