Does brand perception matter? Making the case for SEO thought leadership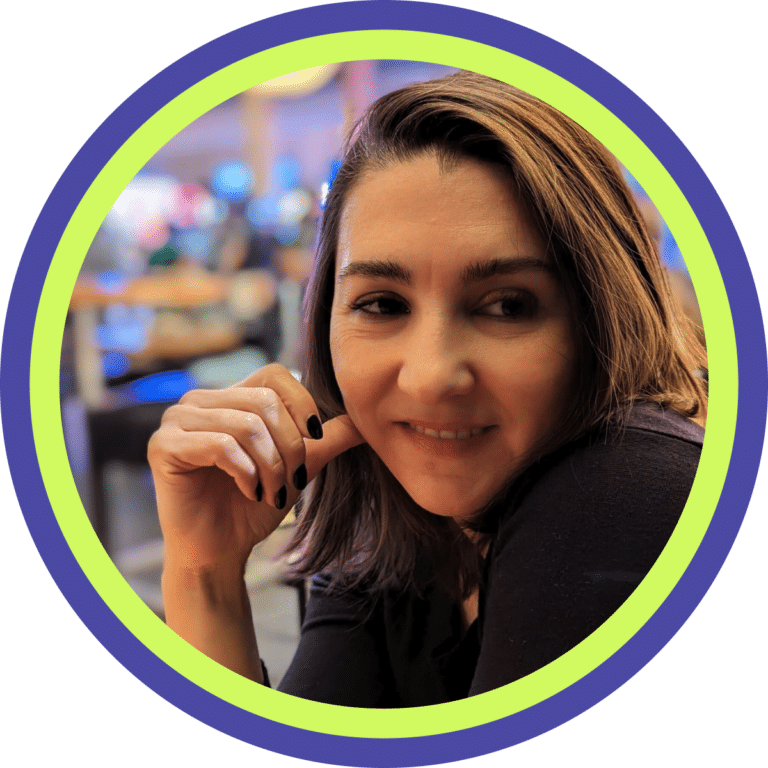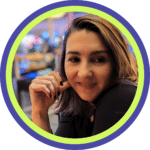 Vanessa Nunes, PhD
Content team lead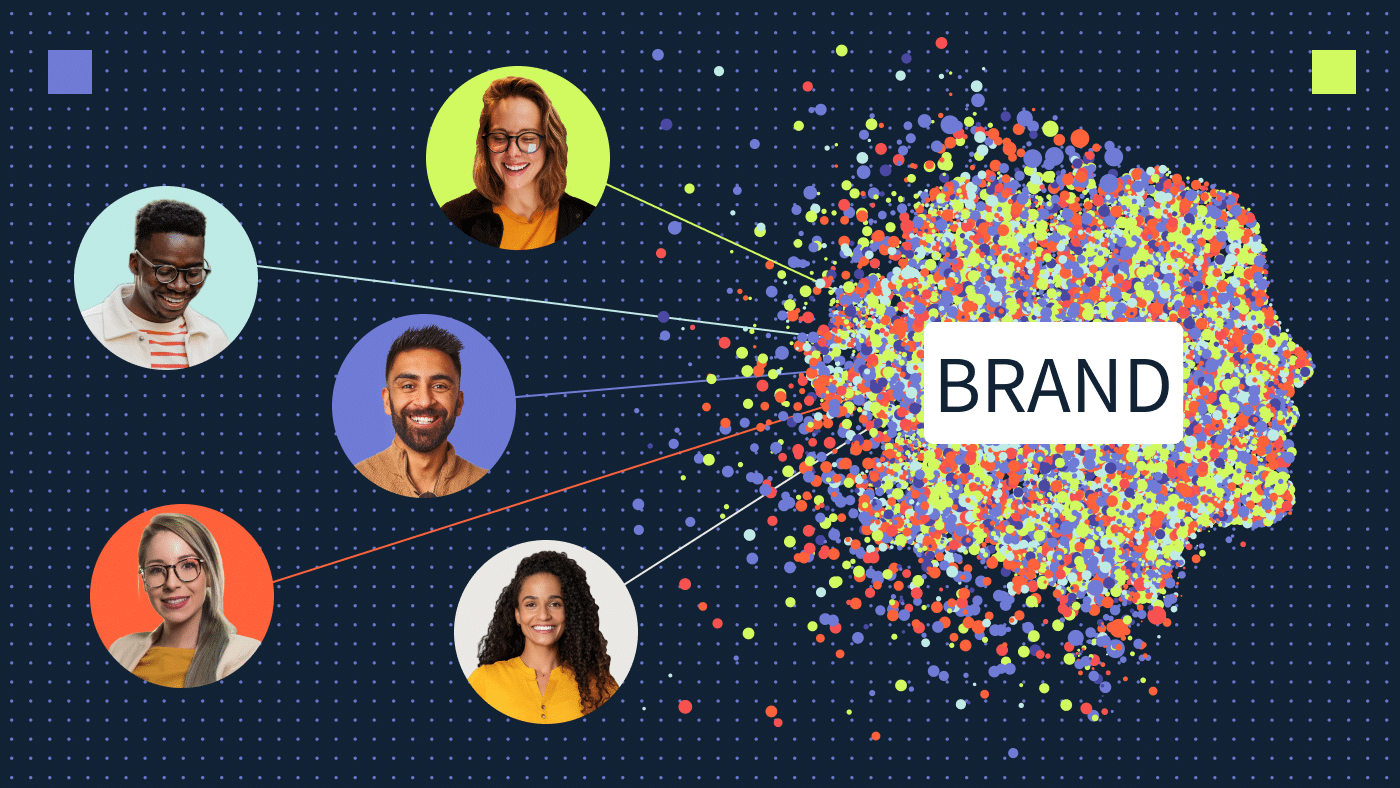 In the business world, perception can make or break a deal. Whether you want to attract traffic to your website, increase demo form requests or nurture your prospects, you should care about how your company or SaaS offering is perceived. 
B2B buyers will take into account not only the use cases and return on investment (ROI) of your product but also the reputation of your company and team. In many cases, being perceived as a thought leader is what can give you the opportunity to pitch your solution in the first place.
Thought leadership is a competitive edge over your competition — and it's all about perception. In this blog post, I explain why — and how search engine optimization (SEO) can help you be perceived as a thought leader. I also share my pro tips on how to start with SEO thought leadership, but first, let's understand the role of brand perception in building a successful tech startup.
W
hat is perception in business?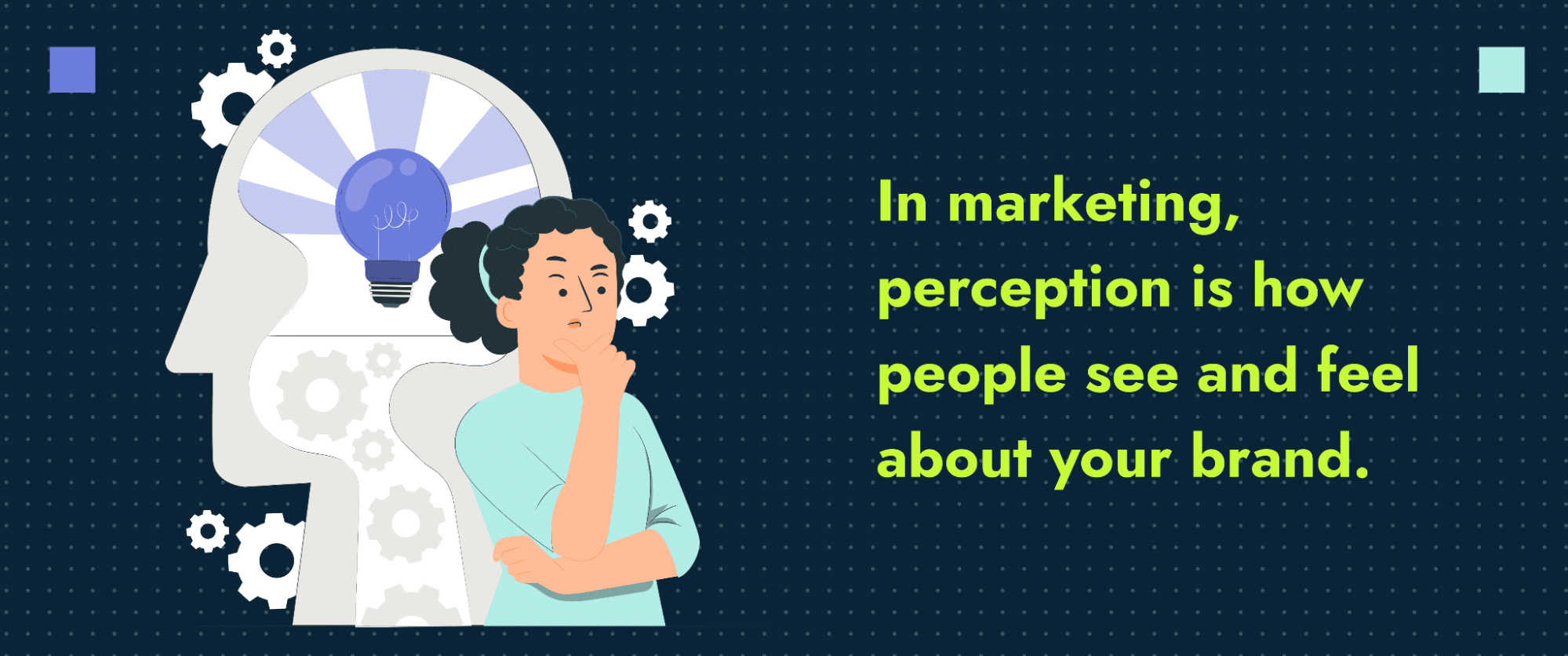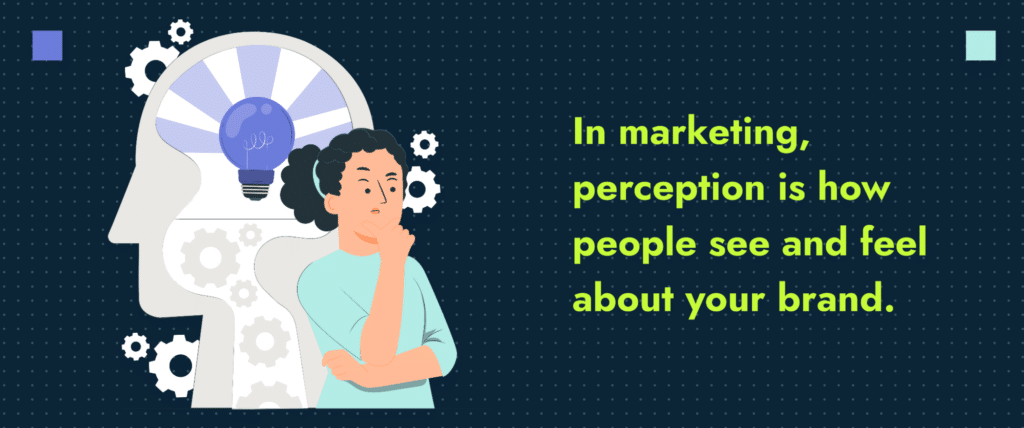 Perception in business is how people view or interpret an organization, its products, services and actions. No matter how good you think you are — if you want to generate demand and convert leads, you need your prospects to perceive your value, too. Here's what weighs in: 
Brand awareness:

Is the brand known and recognized? What comes to mind when you think of this brand?

Corporate culture:

What are the corporate values and the leadership style? How is the work environment?

Reputation:

Does it have reliable products? How is the customer service? What do the customer reviews say? 

Brand identity:

How does the brand portray itself? How memorable is its logo?
🎨 Did you know that colors can also impact how buyers perceive your brand? Here's our guide on the top 10 colors that sell.
Perception vs reputation
: What is the difference?
There's a nuance here because perception is generally formed on an individual level and, for this reason, it is more subjective than reputation.
Perception

varies from person to person, as it's influenced by personal biases, experiences and perspectives. For example, two people can have different perceptions of the same product. Factors that help shape

brand perception

include: 

Marketing and branding efforts

Public relations 

Media coverage

Customer service 

Partner relations 

Public reviews and ratings

Product quality and updates 

Business trends 

Personal preferences

Reputation

is formed over time, based on the widespread opinions and beliefs of a larger group of people. Reputation does shape perception. For example, having a reputation for delivering high-quality products and excellent customer service can positively

influence brand perception.

 
Perception can also impact reputation to some extent. For example, if there are widespread perceptions that a company has poor customer service, this can lead to a tarnished reputation. However, in most cases, a company's reputation has a greater sway on perception than the other way around because it's often based on track record and history.
An indication of the importance of reputation in business, seven out of 10 global companies surveyed by Weber Shandwick Research report to measure or monitor their reputation.
Why perception is key to tech startup success
If you are starting a company, you need to become known and establish yourself in the market as fast as possible. The way you're perceived can have a significant impact on your ability to build a team, attract customers, secure funding and grow.
Here's where perception can make a difference for B2B SaaS startups:
Brand differentiation, credibility and trust
In B2B sales, especially if you are a new player with fewer contacts, getting your foot in the door is not a small feat. Startups are often viewed with skepticism by investors and other stakeholders. To grow credibility and gain trust, you need to shape and manage the perception of your company. If you operate in a crowded market with many established brands, creating a positive customer perception can also differentiate you from competitors and attract prospects looking for something new and different.
In a LinkedIn-Edelman study, 42% of decision-makers say that organizations that were not in their original consideration pool ended up being invited to bid on a project because of their thought leadership. The takeaway here is that a positive perception – in this case, as an industry's thought leader — can indeed open the door to business opportunities. 
Talent acquisition
B2B SaaS startups need to hire top talent in order to grow and succeed. Be warned that your candidates will be googling you.
Perception is critical to attracting and retaining qualified employees who are excited about the company's mission and vision. Lists such as "most admired companies" and "best companies to work" help to draw applications in. After all, almost 80% of respondents in a Glassdoor survey say they take into account the workplace culture before applying for a position. 
Poor perception, on the other hand, makes hiring more challenging. A CareerBuilder survey found that 71% of U.S. workers would not apply to an organization experiencing negative press. 
Funding and valuation
Running out of cash or failing to raise new capital is the top reason why startups fail. That has been the case with about four out of 10 startup failure post-mortems analyzed by CB Insights.
Technology startups often rely on external funding to support their growth. For early-stage startups, lack of track record or collateral makes it difficult to get a bank loan. And securing investment is getting more difficult — as venture funding decreased for the fifth straight quarter in Q1. 
Investors will look at the company's reputation (from the team's skills and experience to the product's perceived uniqueness and potential for monetization) as a sign of stability and long-term success. Equally important is perceived growth potential. Investors will want to see that the startup has a clear understanding of its financials and a plan to achieve profitability. They will also evaluate the pitch to determine if the team is passionate, knowledgeable and able to articulate the startup's vision.
During investment rounds, tech companies are typically valued based on a combination of their financial performance (revenue and growth rate), market (e.g., market share, total addressable market, competition), intellectual property, management team (experience and track record) and overall business strategy. It's not only about the numbers but also about the potential, so leaving a good impression is key.
💰 Are you the next tech unicorn? Navigate the early stage of investment rounds.
In B2B, perception drives deals and
market share
Given the nature of the B2B buyer journey, perception becomes even more critical. B2B buying panels spend 27% of their time researching independently online, per Gartner. 
As a tech vendor in the B2B arena, you want to be found – and give your prospects the salesless experience they are looking for. And for that, you need to start by building your online share of voice. With an SEO campaign focused on thought leadership, SaaS CMOs can make the most of their digital marketing dollars. For example:
During the awareness phase of the B2B buyer journey

, potential customers are trying to understand their challenges and looking for solutions. You should output content such as FAQs and blog posts that help your

buyer personas

navigate their pain points. 

Being found at this stage is an opportunity to educate them and establish yourself as a thought leader and trusted advisor. By building this relationship, you increase your chances of

being selected when prospects are ready to evaluate a solution. 

During the consideration phase of the B2B sales journey,

prospects often rely on reviews to understand if certain solutions meet their needs and establish the credibility of vendors.

Gartner

says that half of the businesses rely on reviews and rating sites such as Capterra when

researching software

. As a first-hand account of the quality, features and benefits of products or services, reviews can help to shape the perception of your company and lead to sales. 
🔎 For an in-depth look at the business-to-business sales process, check our B2B buyer journey guide.
Examples of perception wins and misses
Here are examples of company perception success stories — organizations that, despite being small or mid-size, dominate their market.
Figma.

This powerful and user-friendly design tool, purpose-built for collaboration, is well-regarded within the design community and has won numerous accolades for its innovative cloud-based approach to design software. Their success in creating a positive perception of their platform has led to them being valued at $10 billion in 2021 and

acquired by Adobe

by twice that price in 2022. 

Mailchimp.

With a user-friendly interface, robust features and a range of integrations, this email marketing software has established a dominant position in the market. The company has a fun and quirky brand identity, which enabled it to stand out in a crowded market. In 2021, the company was

acquired by Intuit

in a $12 billion deal.

Armis.

This cybersecurity company is often perceived as a pioneer in securing Internet of Things (IoT) devices with its innovative agentless security platform. Armis is also known for its thought leadership that includes playbooks, research papers and industry reports educating on cyber threats and risks. The company was

acquired by Insight Partners

at a valuation of $1.1 billion in 2020.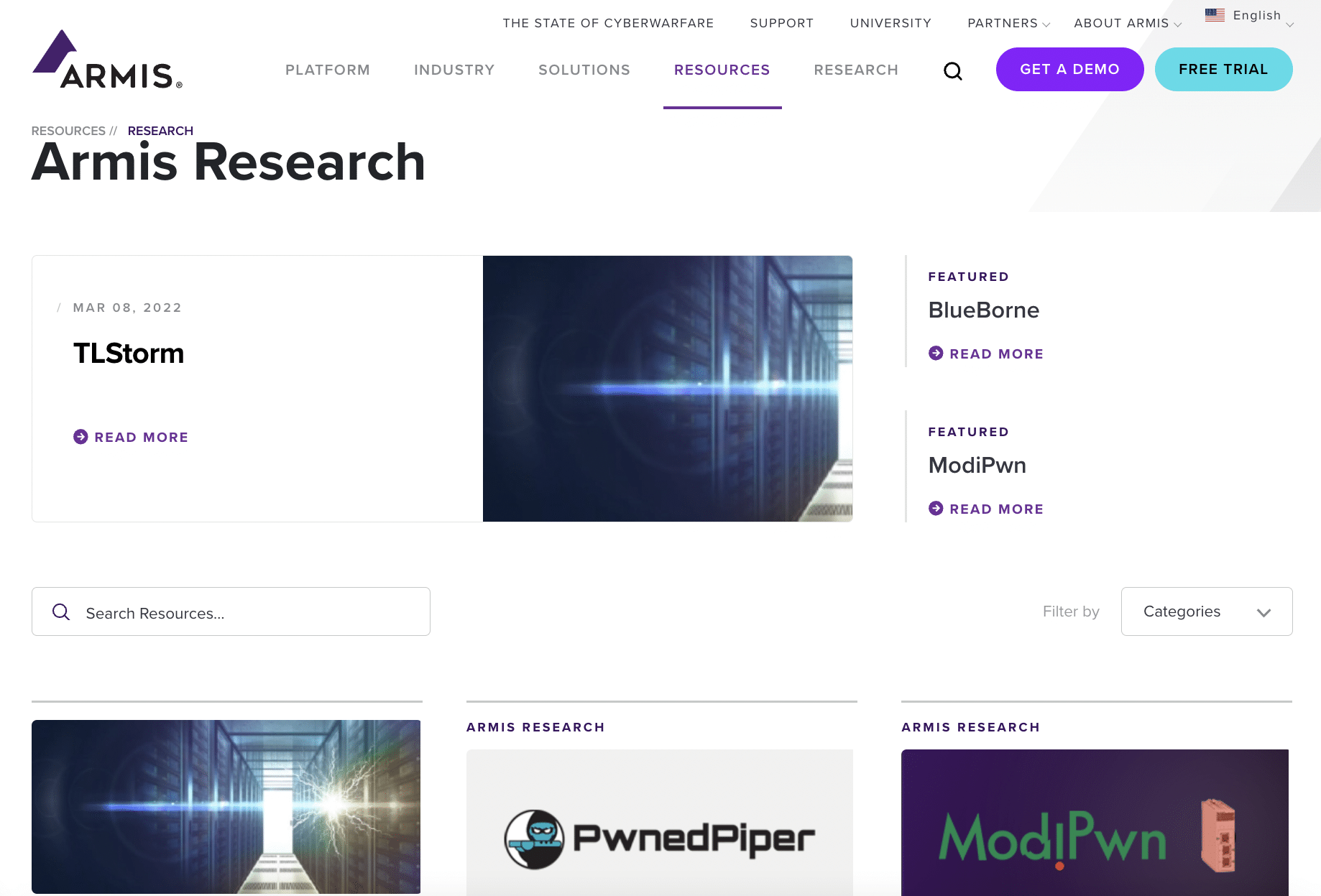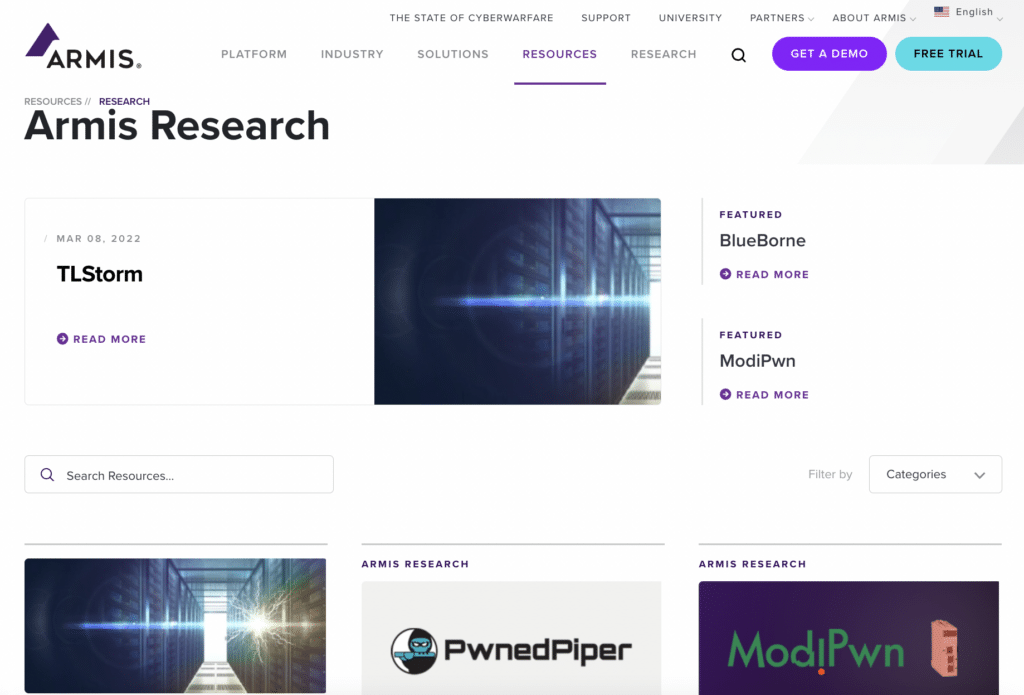 The problem, of course, is when the company perception doesn't match the reality. Here are examples of businesses that were winning the perception game — and deceiving along the way.
Theranos.

A now-defunct healthcare startup, Theranos promised to revolutionize the blood testing industry and was able to attract top-tier investors, partnerships with major conglomerates and extensive media coverage — its founder, Elizabeth Holmes, was often depicted as visionary. However, it turned out that the company had exaggerated the capabilities of its technology and engaged in fraudulent practices to deceive investors and customers.

FTX.

This cryptocurrency exchange had significant visibility, holding celebrity endorsements and even the naming rights to an NBA stadium. The company, which filed for bankruptcy in 2022, was accused of defrauding its investors by steering money into other ventures. 

Silicon Valley Bank (SVB).

Previously known as the lender for some of the biggest names in tech, this financial institution made a name for itself by serving startups and venture-backed firms. However, it was shut down by regulators in 2023. Its collapse was caused by factors that included loss of investment value, a surge of money withdrawals and

accusations of fraud.
📚 Learn more about Theranos' cautionary story of false perceptions by reading Bad Blood: Secrets and Lies in a Silicon Valley Startup.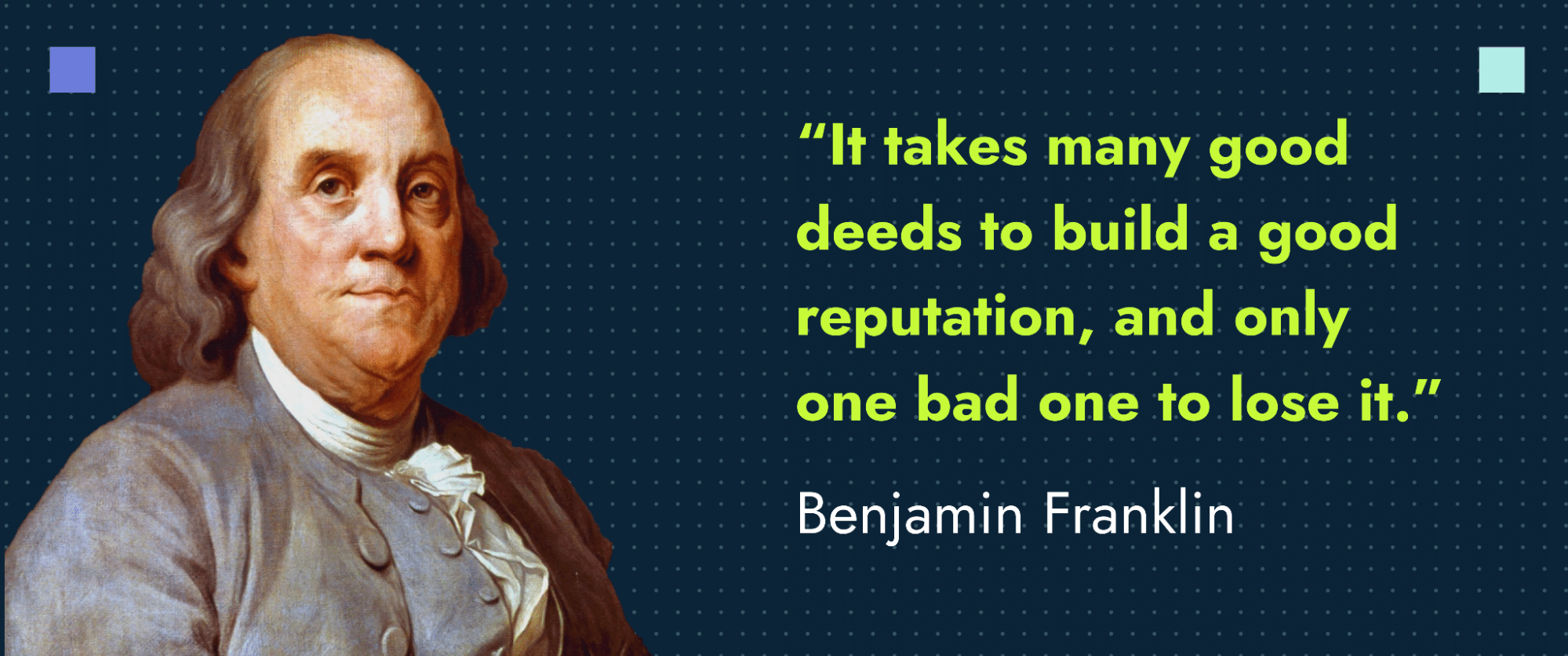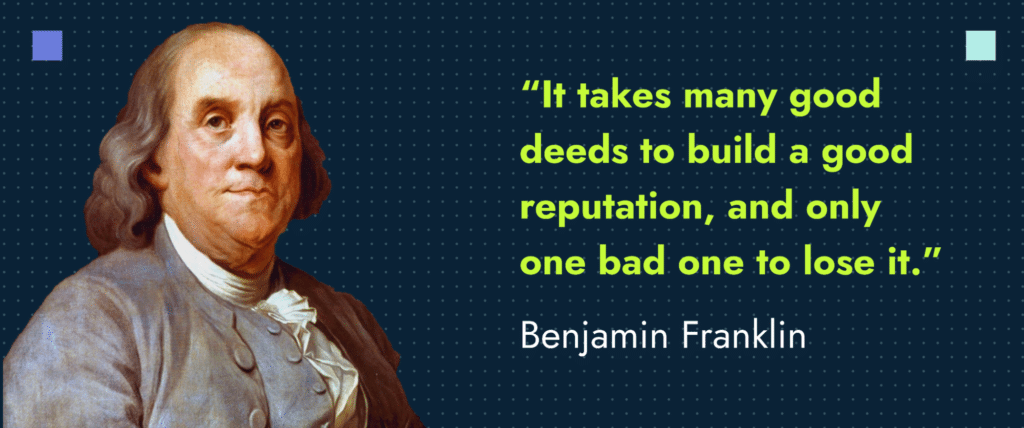 How to manage perceptions
Businesses often shape and manage their perceptions through strategies such as public relations, advertising, marketing and branding efforts. Auditing the brand, conducting market research and collecting feedback from clients, partners and employees can help organizations understand how they are perceived and make improvements as needed.
Managing perception with public relations (PR)
An effective way to improve your company's perception is through public relations tactics. 
Let's say you win an award. Make sure to share the news on your website, social media and through press releases to help spread the word. Same if you are featured in lists of most admired companies or top-performing businesses. These recognitions help to boost your company's reputation and credibility.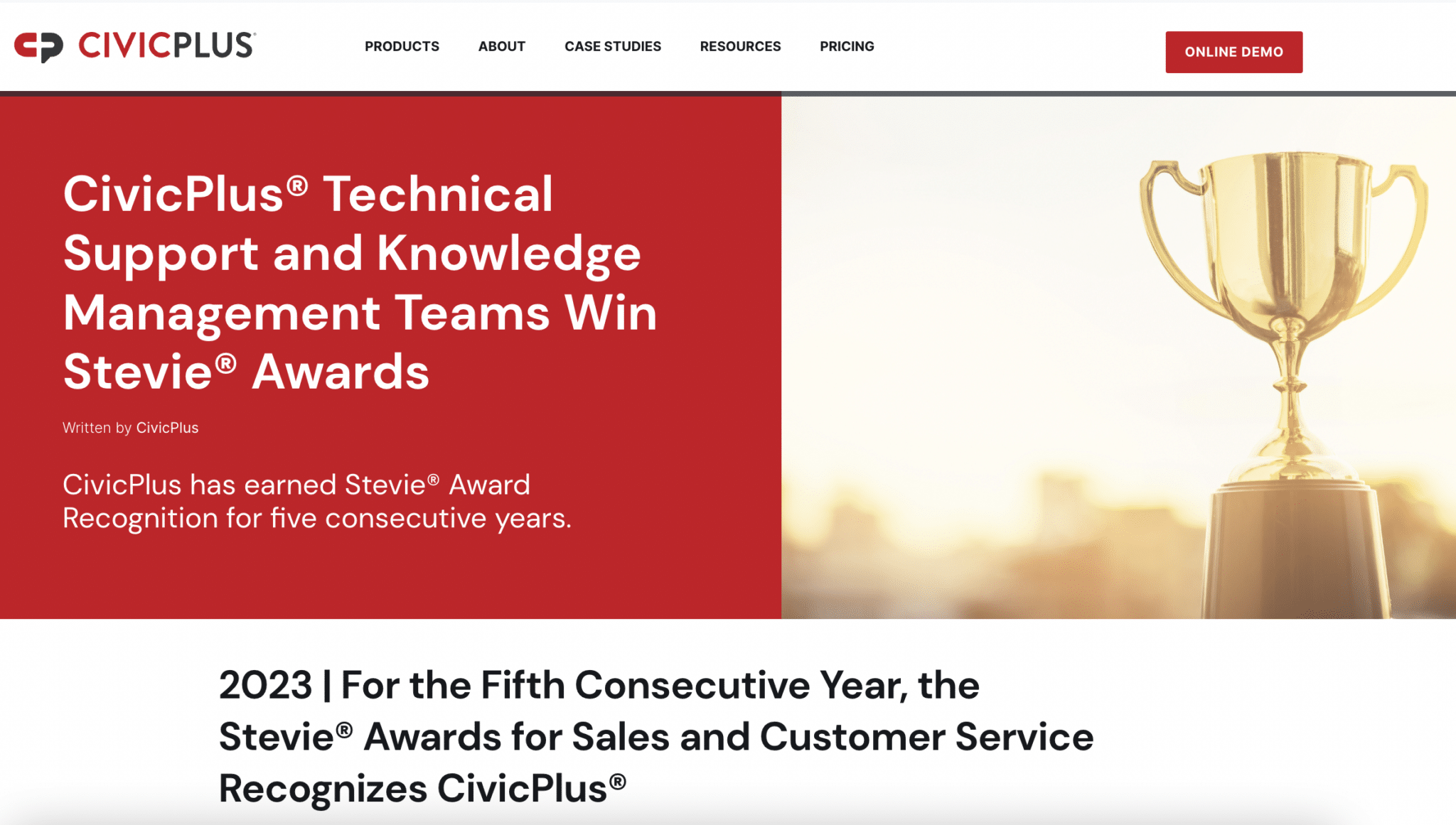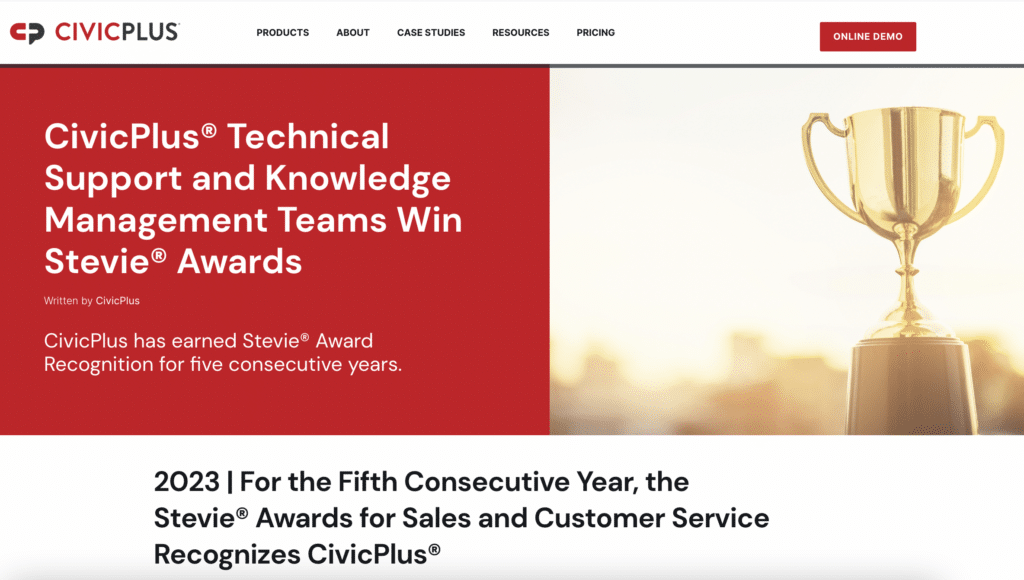 You can leverage PR to improve your brand perception by: 
Making consistent and deliberate media announcements to keep not only the press but also your stakeholders informed about what's new in your organization. For example, C-suite hires, new feature updates, participation in events, new partnerships and industry recognition. 

Holding press conferences when you have important announcements to make, as these PR stunts are a powerful way to draw media attention and gain publicity. Make sure to target the right outlets and craft a message that resonates with your audience.

Proactively addressing bad press and steering the conversation in a positive direction. For example, you should respond quickly to negative coverage and issue statements to clarify any misconceptions.
Managing perception with marketing
Marketing initiatives can also help to shape how you are perceived. In fact, building brand awareness is the top objective for marketers in 2023, as indicated in Nielsen's latest Global Annual Marketing Report. To stay top of mind, brands should consider the following tactics: 
Branding
By creating a unique and distinct identity for your company or product, you can differentiate yourself from competitors and be easily recognized by customers. Building a brand involves developing a strong message, visual identity and tone of voice — and it can be done at both a company level and a product level.
⚡ Ready to supercharge your branding efforts? Start creating a company brand book.
Advertising
By creating targeted and impactful ads, you can increase brand awareness and showcase your company's strengths and values. The 2023 B2B Content Marketing Research report from Content Marketing Institute indicates that 72% of surveyed marketers used search ads in the previous year. But pay-per-click (PPC) is only one of the models for online advertising — B2B firms are increasingly investing in social media advertising, especially LinkedIn.
Events
By attending industry conferences and tradeshows or hosting your own events, you can connect with potential customers, showcase your products or services and build relationships with industry influencers and partners.
Another finding from the 2023 B2B Content Marketing study is that in-person events were the B2B assets that produced the best results for content marketing over the previous year — an indication of the importance of face-to-face interactions. In fact, speaking/presenting at events increased to 64% from 52% the previous year, according to surveyed B2B marketers.
Case studies, analyst reports and reviews
By highlighting successful customer experiences and positive reviews, you can build trust and credibility with prospects. Make sure your website has a section for case studies or client success stories.
Business software buyers often rely on IT reviews sites such as Capterra, G2 and Gartner Peer Insights – as well as analyst studies in the likes of Gartner's Magic Quadrant and Forrester's Wave. Being featured as a top vendor in those reports can help you land a deal. 
Search engine optimization 
By optimizing your website and content for search engines, you can increase visibility and drive more traffic to your website. With SEO in your marketing toolset, you're better equipped to position your brand as an industry leader and improve credibility and perception. 
Not only it is cheaper to invest in SEO but it's also more effective than ads in attracting qualified leads to your website. One of our B2B cybersecurity clients, for example, qualified 64% of leads coming from direct and organic traffic, but only 12% of leads coming from paid ads – data that show the precision of a strategic SEO project in attracting the right audience to your website. 
A great way to get online visibility — and establish authority — with SEO is to appear on top of the search engine results page (SERP) as a rich snippet. That has been a winning strategy for companies such as LearnWorlds, which increased search visibility by 447%.
Here's an example of what it looks like when searching "how to create a masterclass":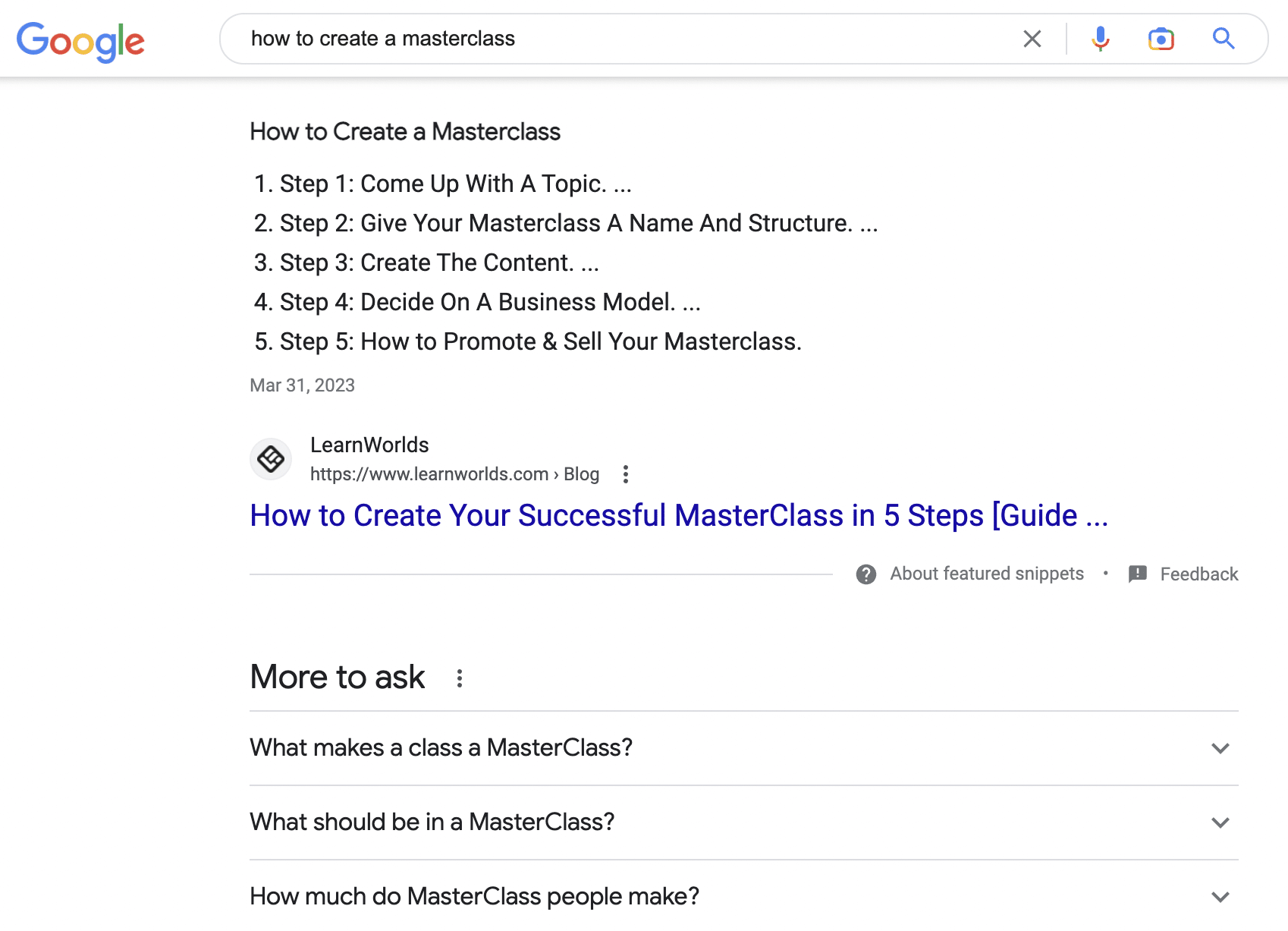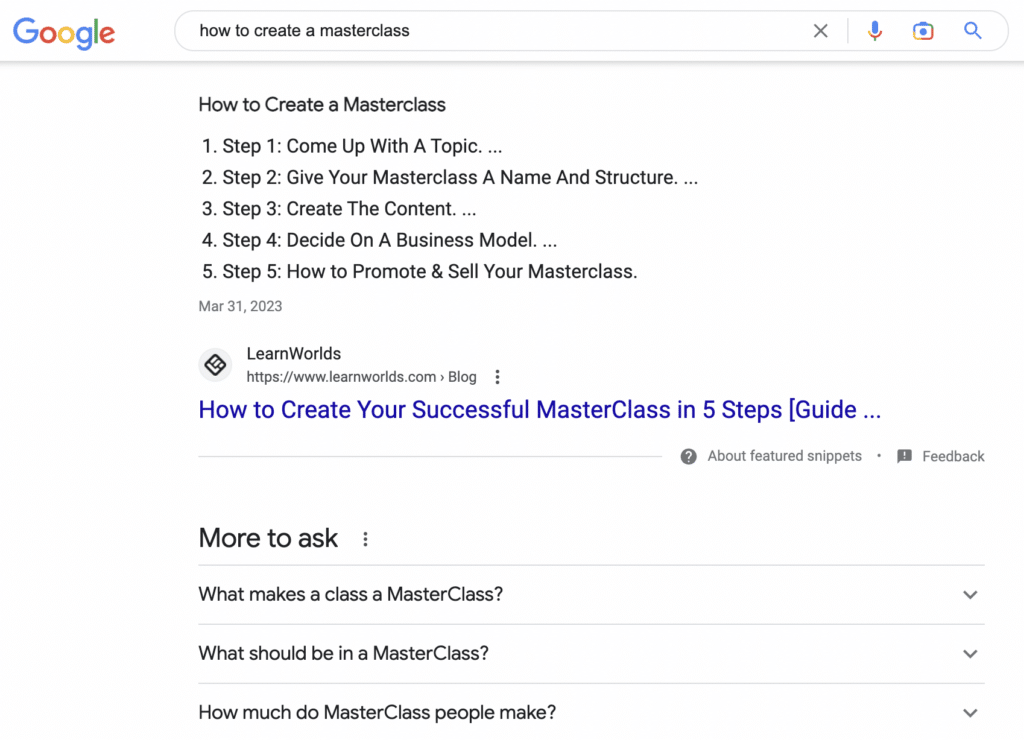 📊 Looking for ways to conquer SERP real estate? Check out the complete list of Google rich results.
If you care about B2B brand perception and influence, you should care about SEO
If you are a startup trying to make a name for yourself, you should leverage SEO to gain online visibility and influence the way your company is perceived. Almost 70% of executives surveyed in a Forrester study said that SEO has a positive impact on brand perceptions.
But for that type of influence, you'll need to improve the technical performance of your website and output high-quality, search-optimized content. That's how you increase your keyword base, rankings, online share of voice and, ultimately, conversions. According to the Content Marketing Institute, B2B marketers who used content marketing successfully were able to create brand awareness (83%) and build/grow credibility/trust (77%) as a result. 
Think of SEO and content marketing as two sides of the same coin. Effective SEO writing is all about building thought leadership, controlling the narrative and favorably influencing the perception of your brand.
What is thought leadership and how does it impact company perception?
Thought leadership is the process of becoming an industry expert and sharing your knowledge and insights with your target audience. By demonstrating your expertise and providing valuable information and solutions to your customers, you can establish your brand as a reliable resource in your market.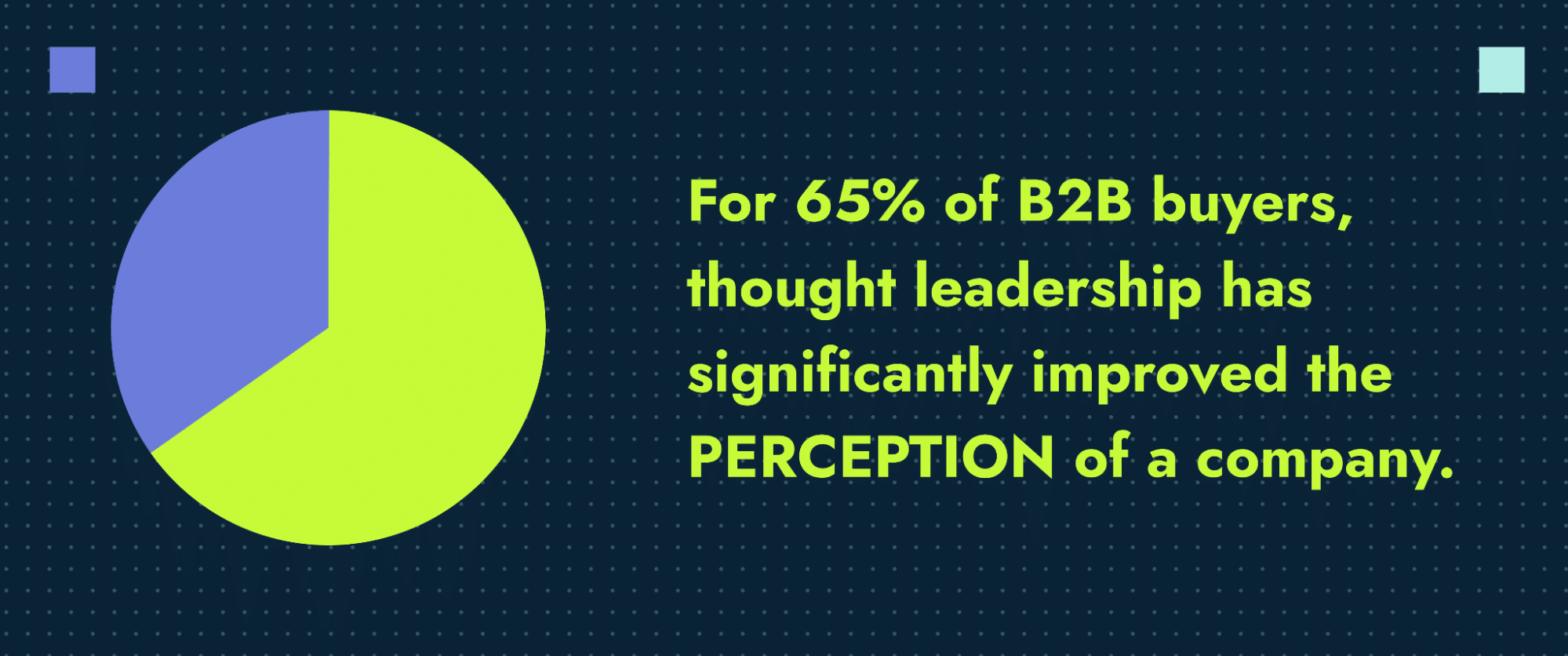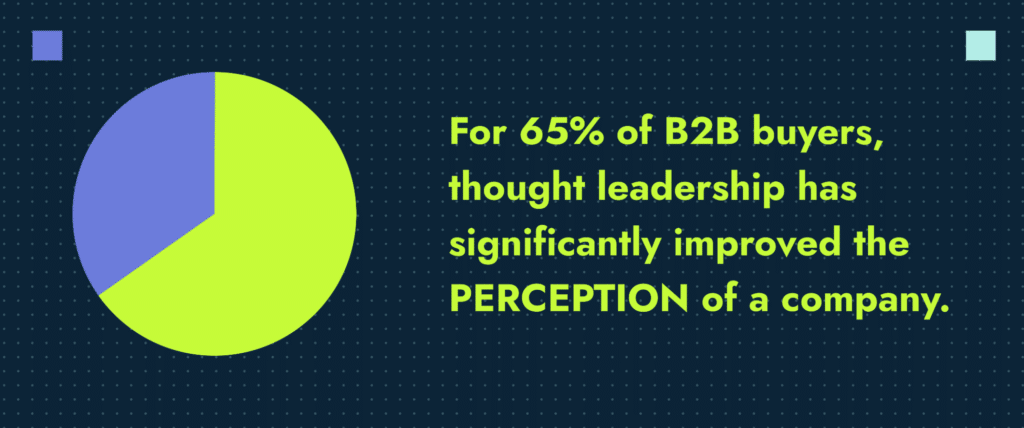 Source: B2B Thought Leadership Impact Report 
Building trust, credibility and authority with thought leadership content can help you:
Win new business
When you establish yourself as a thought leader, potential customers will be more likely to trust you and your brand. Thought leadership can be perceived as proof that you really understand or can solve your personas' specific pain points, which can make all the difference when it comes to lead generation. Half of the respondents of the LinkedIn-Edelman study said that thought leadership led them to discover and ultimately purchase from an organization that was not considered to be among the leaders in a particular category.
Differentiate your brand
By providing unique and valuable insights, you can demonstrate your industry knowledge and experience — and ultimately position your brand as a leader in your space. This tactic can help you stand out in a crowded market and make it easier to attract and retain customers. 
Stay top-of-mind with your customers
By regularly sharing insights and information, you remind prospects and customers of the value that you bring to the table. This approach can strengthen your relationships with your network and make it easier to upsell or cross-sell your products and services. 
Great content also attracts opportunities for PR features, which increase your online share of voice and buzz around your brand. 
Enable your champions 
In the B2B buyer journey, champions are individuals within a potential customer organization who are enthusiastic about a vendor's solutions and work to promote them internally. Content is critical to enable champions because it provides them with the information and resources they need to advocate for the vendor and help move the buying process forward. 
That's why you really need to build a rich and organized digital marketing resource center on your website with different types of content for different stages of the buyer journey. And then make your website's resource page your center of influence. 
For one of our GovTech clients, we are currently building cornerstone content designed as a champion enablement resource. In this case, we have sections tailored to specific personas — to enable the champion to circulate different types of resources with each influencer or decision-maker (e.g., end-users, C-suite and IT) helping them understand how they would achieve their unique goals.
💡 Read our B2B sales enablement content case study to find out more.
Build partnerships
If you are seen as a thought leader, your partner network will be more likely to be proud to work with you. Consider these tactics: 
Partner linking.

Also known as backlinking, this tactic refers to the process of getting other sites to link to you. When a website links to another website, it is essentially vouching for the quality and authority of that website's content. It helps to not only establish thought leadership but also improve your SEO results because search engines take these links into account when ranking websites in the SERP. 
Guest blogging.

The idea is to find websites that are relevant to your industry or niche and have a strong online presence, and then offer to write high-quality, informative blog posts for them in exchange for including a link back to your own website. With this tactic, you can foster thought leadership, gain exposure to new audiences and acquire backlinks to your own website.

Partners or integrations page.

You can create pages highlighting your partnerships — for example, listing all the solutions that integrate with your platform. A robust list of integrations is a selling point for technology buyers who want to get the most out of their current tech stack and future investments. Partnerships also boost your credibility — and you increase your chances of your partner network talking about you as well (earning you backlinks in the process). 
Here's an example of a great integrations page that links to partners' websites and provides information on how each partnership helps to build additional functionalities to Unit's fintech platform.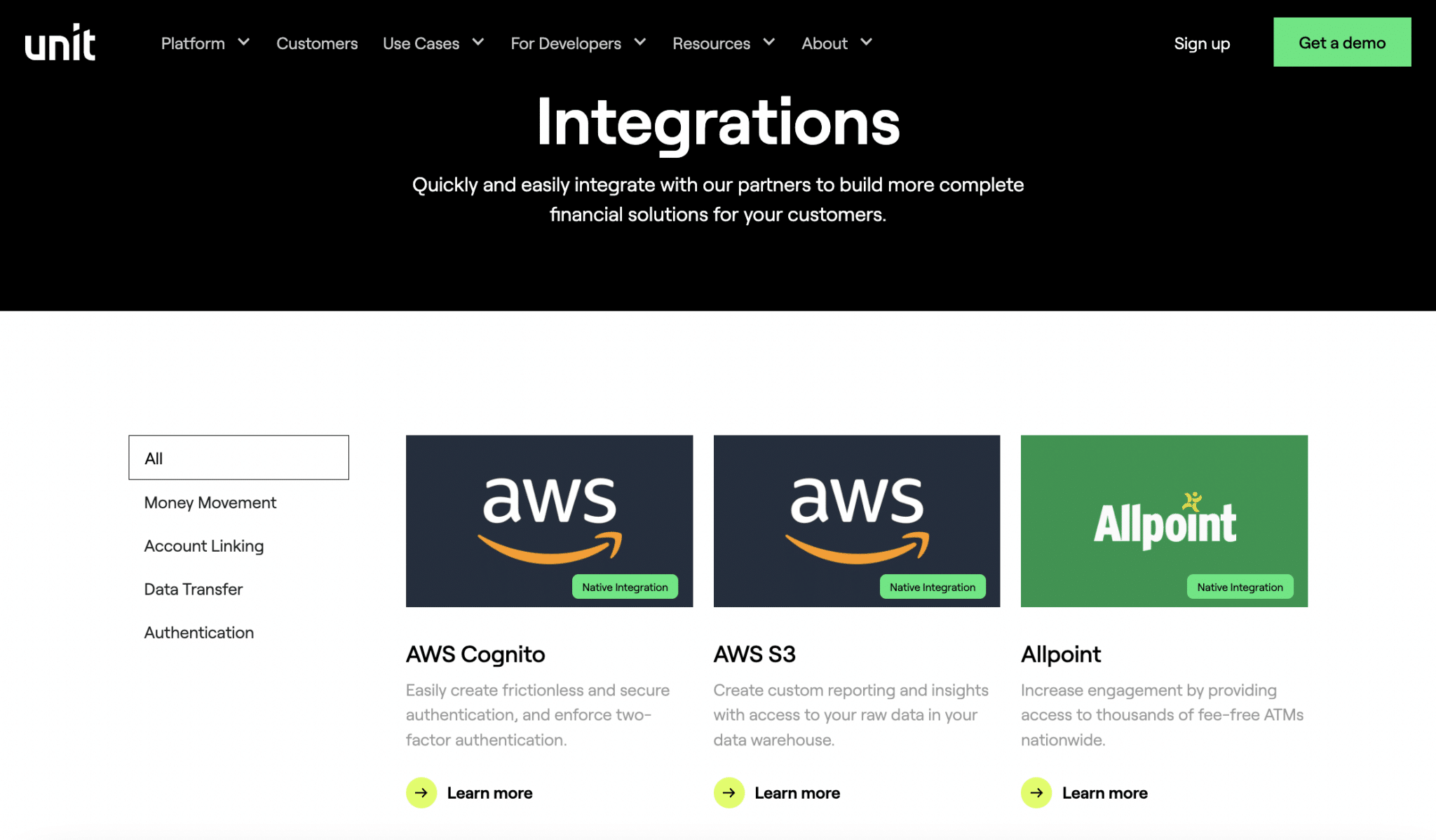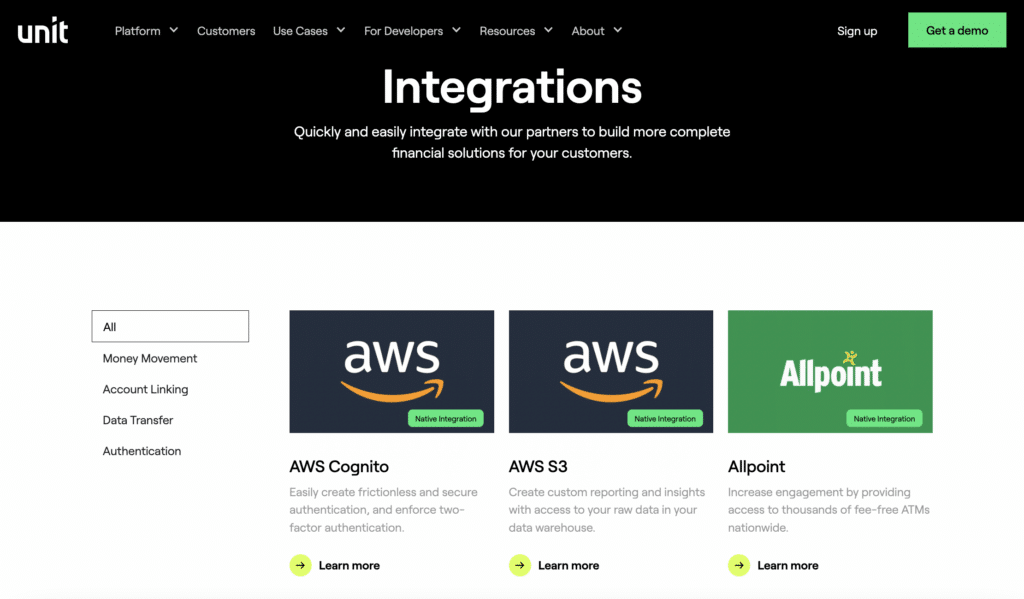 SEO can help you cut through the noise
Simply outputting thought leadership won't make you an industry reference if no one can't find your website. You need to build visibility in search engines first. A Backlinko study shows that 54.4% of organic clicks come from the top 3 results. This means that organic placement is critical not only to establish authority but also to drive traffic and conversions. 
So how do you start with search optimization?
Here's the roadmap to SEO success:
1. Improve the health of your website
Here, I am talking about technical SEO. A website that is technically optimized is easier for search engines to crawl and index. Technical SEO also helps to improve website speed, mobile responsiveness, website security and other factors that can impact user experience, which is critical for better rankings, too.
You should start with an SEO audit to understand the specific issues impacting the performance of your website. But generally, you can improve the health of your website by:
Creating an HTML5 sitemap.

Ensuring your pages are indexed.

Setting up your robots.txt. 

Optimizing your website's load speed with ready to use plugins. 

Use a CDN service.

Ensuring your website is mobile-friendly. 

Fixing broken links.
Ready to take action? Check out our SEO audit checklist.
2. Conduct competitor research to understand gaps and opportunities
By discovering where your competitors invest their efforts and identifying hidden opportunities, you can build a strategic plan to gain share of voice and generate leads. Market and competitor research helps you prioritize your projects and maximize your marketing ROI by understanding what type of content to focus on. Hint: you'll go after the keywords your competitors value the most. 
3. Focus on high-quality content 
An effective content calendar will help you increase your keyword list, rankings, visibility and conversions. 
Creating a resonating and highly-converting editorial calendar starts with keyword research and selection. You need to choose the right keywords in order to appear in front of the right persona, with the content they need at each stage of the buyer journey, from awareness to consideration to decision-making and post-purchase.
🎙 Try interviewing subject matter experts (SMEs) to boost the quality of your content. Read our SME interviews guide to discover what to ask.
In addition to continuously outputting fresh content, you need to ensure your existing content is optimized for search. Here are the basics:
Offer insightful or useful, data-backed information that satisfies the reader

Improve readability by splitting paragraphs and adding headings 

Incorporate keywords,

metas

, alt tags and crosslinks
✍️ Need help optimizing content for search? Take a peek at our SEO writing checklist.
4. Track your performance and tune up your strategy accordingly
Let's say you have focused on SEO thought leadership. How do you know these efforts are improving your perception and generating leads? You can leverage different SEO metrics to track your progress and optimize your strategy to better reach your target audience.
Top SEO metrics for
brand perception measurement
Direct traffic

: Visitors who come to your site by typing the URL directly into the browser bar or via a saved bookmark. Direct traffic is a good indicator of brand awareness, as users who are familiar with your brand are more likely to visit your site directly. 

Organic traffic

: Visitors who come to your site via SERPs. While tracking your rankings and impressions helps you understand if you are increasing visibility, organic traffic is a good indicator of how valuable your content is to your target audience, as users are more likely to click on search results that not only rank on top of Google but also are relevant to their search query.

Branded searches:

Number of searches that are conducted using your brand name as a keyword. This metric helps you understand how well-known your brand is and how much interest there is in your products or services.

Branded search traffic

is also valuable because it tends to have a higher conversion rate than non-branded traffic, as users who search for a specific brand are often further down the

sales funnel

.

Links and shares:

Number of other websites that link back to your site or share your content on social media. These metrics give you a sense of how influential your brand is in your industry and how well-respected your content is among your target audience. High-quality links can also improve your search engine rankings, which can lead to increased visibility and traffic.

Conversions:

Number of users who take a desired action on your site, such as filling out a contact form to download a white paper or booking a demo. 
🎯 Want to bulletproof your marketing strategy? Here are the top qualitative and quantitative KPIs you should measure. 
Let us help you improve the perception
of your brand 
The key takeaway here is that you can — and should — invest in search optimization to improve the perception of your business. Having a strong SEO program means:
You're providing valuable content

that builds thought leadership and enables all your stakeholders. Not only your sales and PR teams can leverage your website's resources as part of their initiatives, but also your champions can use your content to make a stronger case for your solution. 

You're delivering an outstanding user experience

with a website that is responsive, fast, secure and easy to navigate. After all,

good website navigation

impacts perception. Your website might be your prospects' first point of contact with your brand and you want to leave them with a positive first impression.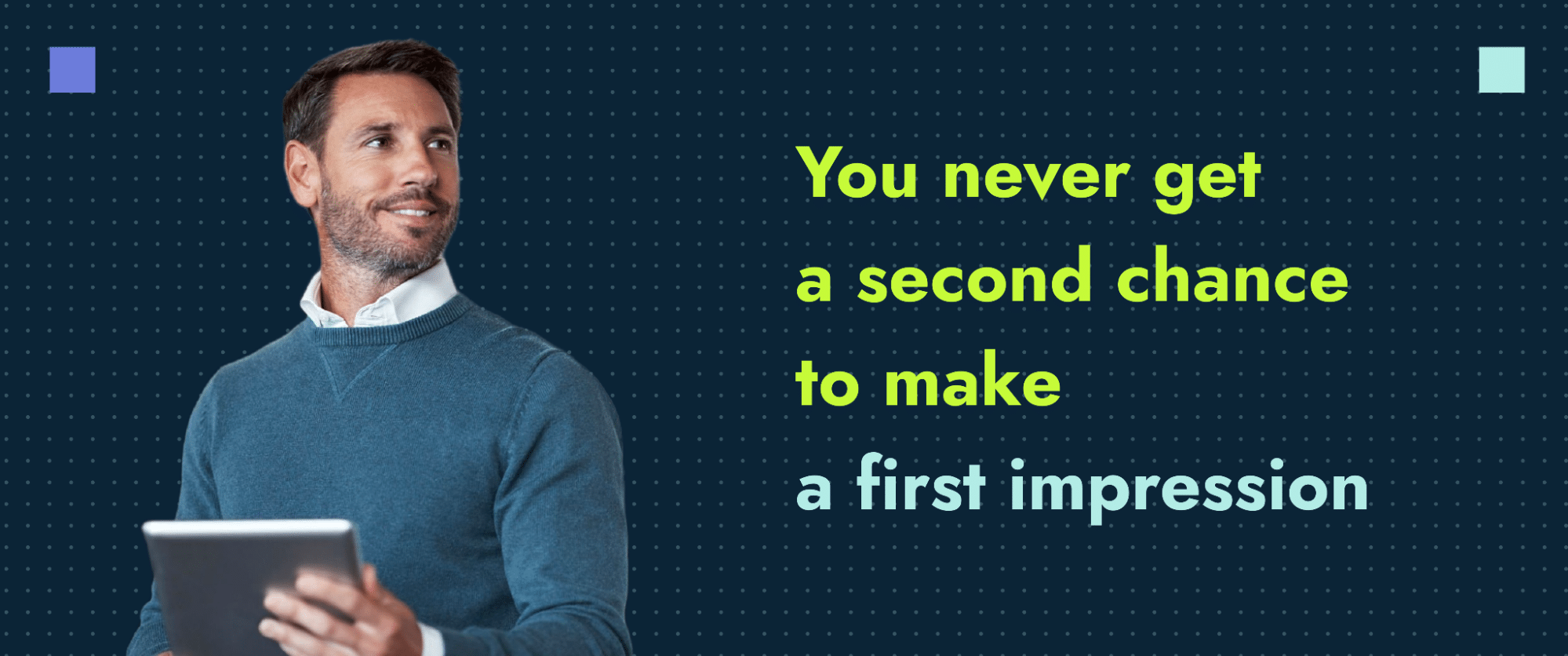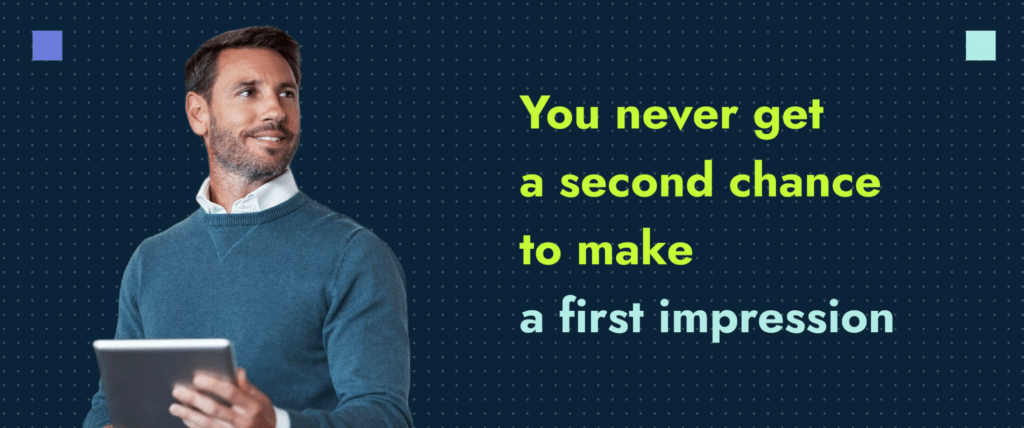 Want to be perceived as a thought leader, attract prospects and convert leads on your website? We can help. 
With our expertise in SEO, content writing, web development and design for B2B SaaS companies, we know what it takes for tech startups to dominate the SERPs and establish a positive brand perception that leads to influence and deals. Reach out now.
Frequently asked questions 
What is brand equity?
Brand equity is the value that a brand adds to a product or service beyond its functional attributes or benefits. Strong brand equity can lead to increased customer loyalty, higher brand recognition, greater pricing power and a competitive advantage — as customers are willing to pay a premium for the brand compared to a similar product or service without a strong brand identity and reputation.
What is reputation management? 
Reputation management is the process of monitoring and influencing the perception of an organization or person. The goal is to build and maintain a positive image or brand identity while minimizing the impact of negative events or issues. 
Reputation management often involves the use of marketing and PR to shape how an individual or organization is perceived by its stakeholders and the general public. The approach can be both reactive or proactive:
Reactive reputation management

involves responding to negative events or issues that have already occurred, such as recalls, a social media crisis or fraud scandals.

Proactive reputation management

involves taking steps to build and enhance a positive reputation before negative events occur — for example, by highlighting positive news and achievements or addressing potential risks and vulnerabilities before they become major issues.
What is reputational risk? 
Reputational risk is the potential loss of positive reputation or brand image due to negative events, actions or perceptions. Reputational harm is considered the top business risk for small businesses, per 43% of business leaders and tech founders surveyed by Embroker. 
What can lead to reputation damage?
Factors that can cause reputation damage include: 
Questionable business practices, unethical behavior and legal violations (e.g., fraud, discrimination, environmental damage)

Product or service failures due to quality issues, safety concerns etc. 

Employee misconduct, such as harassment, discrimination or unethical practices

Competitor attacks — for example, via negative advertising or legal action

Negative media coverage of events such as scandals and data breaches 

Poor customer service, including unresponsive support, long wait times or rude interactions

Social media and online backlash
How do you measure brand perception?
You can measure brand perception through a series of methods and KPIs, including:
Surveys and focus groups

can be used to collect quantitative data about consumer attitudes, beliefs and opinions about a brand.

One-on-one
interviews

with consumers or stakeholders can provide valuable qualitative data about brand perception and uncover insights into areas where the brand may need to improve.

Leverage

social media monitoring/listening tools

to track mentions of a brand, user sentiment and engagement metrics. 

Online review sites

such as Capterra and G2 can provide valuable information about how consumers perceive a brand's products or services.

SEO metrics

such as website traffic, click-through rate, bounce rate and demo request submissions can help you understand if you are increasing brand awareness and engagement. 

Press clipping

helps to understand how many times a brand has been featured in traditional media – and under which tone.
What are brand perception surveys? 
Brand perception surveys are a market research tool used to measure how customers feel about a brand, helping companies understand how their target audience perceives their organization, products and services. These surveys can also help identify areas where the business may be falling short or where there may be opportunities to improve brand perception.
Brand perception survey examples include:
How does our brand make you feel? 

Which words do you associate with our brand?

Would you recommend our brand to others?

How would you describe our brand to a friend?
How to improve brand perception
Here are top strategies to help improve the perception of your brand:
Become a thought leader.

Show your expertise in your industry by outputting high-quality content for your website and attending industry events.

Create a positive corporate culture.

Identify your organization's core values, maintain clear communication and make your team feel valued.

Focus on delivering quality products.

Ensure that your offerings meet or exceed expectations in order to build trust and loyalty among your customers.

Be transparent.

Demonstrate honesty and integrity, for example, by being upfront about pricing, business processes and any challenges or issues your company may face.

Offer a superior customer experience and support

. Make sure your clients perceive you as a partner rather than merely as another software vendor.

Take feedback and act on it.

Listen to what your clientele has to say to improve customer satisfaction. Address customer complaints in a timely and effective manner. 
What makes good thought leadership?
Good thought leadership involves producing content that offers new insights, challenges conventional thinking and inspires meaningful conversations within your industry. It requires a deep understanding of your target audience, industry trends and personas' pain points. 
Here are my top tips for outputting high-performing thought leadership content:
Offer unique insights or perspectives that are not readily available elsewhere.

Be relevant to your target audience and their interests, needs and challenges.

Do research and back up your claims with data from reliable sources of information. 

Focus on readability, ensuring that the content is easy to scan and understand. 

Write in a human, personable, clear and concise way. Ditch your industry jargon and make the content accessible to a broad audience. 

Avoid

sloppy copy mistakes

. Poor grammar and typos hurt your brand reputation because they make you be perceived as careless and unprofessional.

Optimize for search engines by incorporating keyword structure, headings and crosslinks. 

Be consistent. Thought leadership doesn't happen overnight and requires a long-term commitment to producing high-quality content on a regular basis.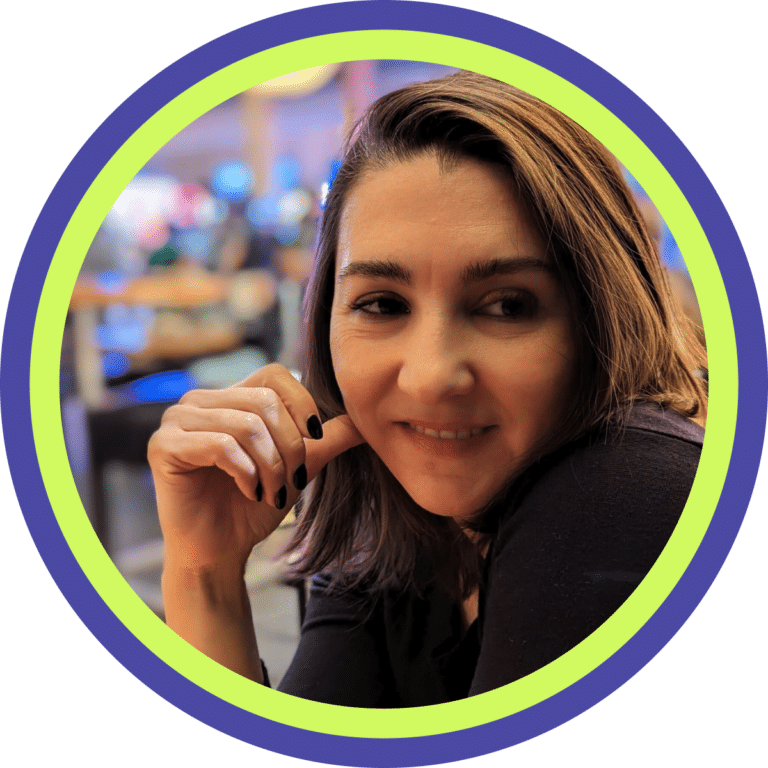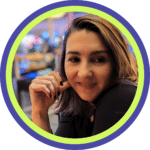 Vanessa Nunes, PhD
Vanessa Nunes leads the content team at Productive Shop, based in our downtown Toronto office. She oversees our B2B SaaS content strategies across our entire portfolio, ensuring our growing team delivers resonating copy that is optimized for search. Her own expertise is in researching and writing thought leadership content in the cybersecurity and GovTech industries. As a journalist, Vanessa has over a decade of experience covering the tech sector for a leading daily newspaper. Prior to Productive Shop, she worked for a research center at a Canadian university, chairing academic discussions and editing scholarly work for publication. Vanessa's formal training includes an undergraduate degree in Journalism, a master's degree in Cultural Studies and a Ph.D. in English. Her doctoral research — funded by the prestigious Social Sciences and Humanities Research Council of Canada (SSHRC) Fellowship — focused on issues of language and representation in the transnational imaginaries of the Americas. When she's not writing or reading, Vanessa is running, cycling or traveling the world. She has visited over 20 countries and is currently training for her first marathon.