What is a content calendar?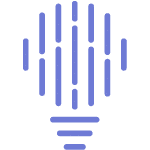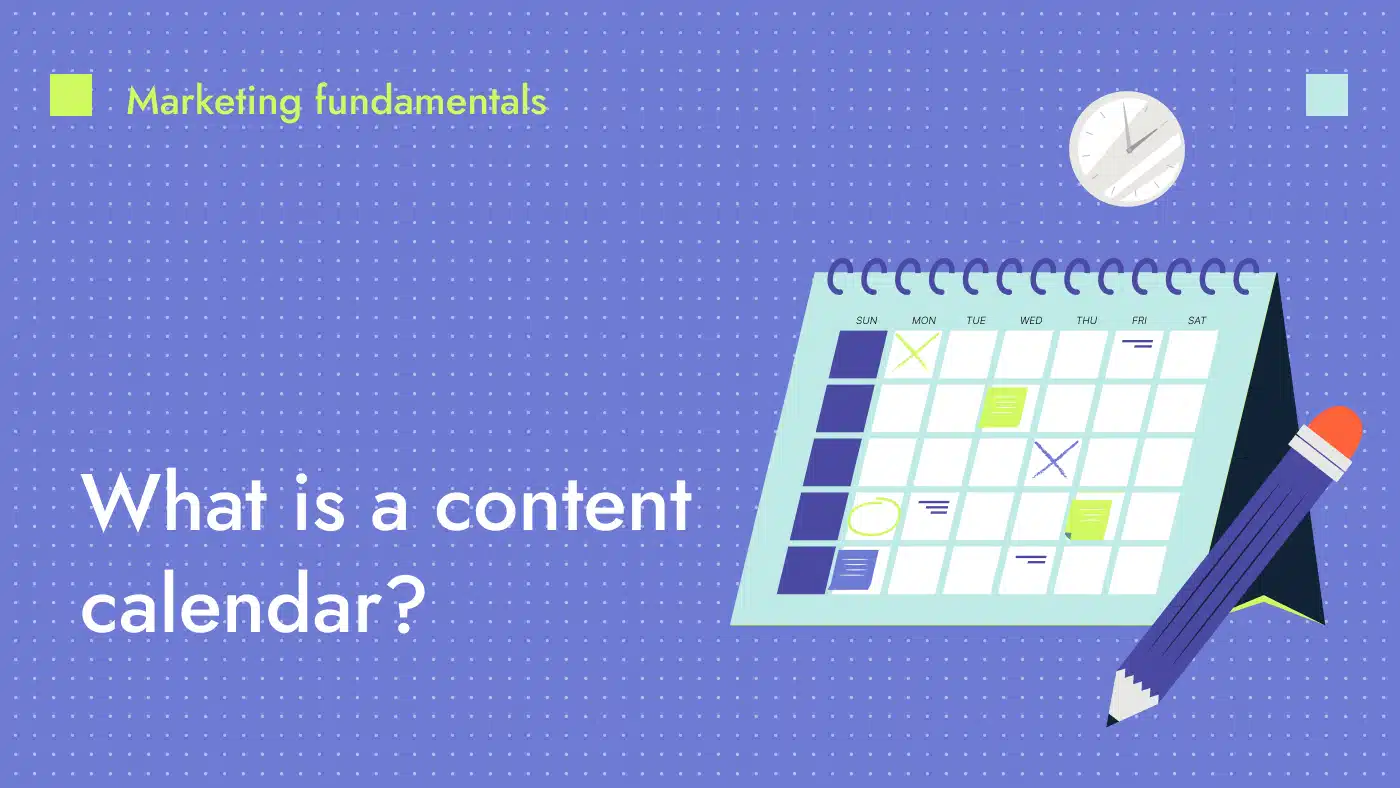 A content calendar is a strategic tool used to plan and organize your content creation and publication efforts. It serves as a visual representation of your upcoming content, including key dates, topics, formats, publication channels and assigned resources. 
Content calendars are often referred to as editorial calendars but there's a slight difference. Editorial calendars are a high-level tool, focusing on the big picture, while content calendars are more tactical, detailing your execution plan. In both cases, the idea is to empower marketing and sales teams with a clear understanding of what they are doing and when.
What is the importance of a content calendar
?
A content calendar is critical to provide a structured framework for planning, organizing and executing your marketing strategy. The top benefits include:
1. Strategic
content planning
Four out of 10 respondents of a Content Marketing Institute (CMI) survey say they have a documented B2B content marketing strategy. A content calendar brings your strategy to life, as you align topics with industry trends and customer pain points.  
Relevant content delivered at the right time and place boosts trust, per 72% of the respondents of the Adobe Trust Report. By mapping out topics in advance, you can better identify gaps or opportunities in your strategy. For example, you might realize that all your topics focus on top-of-funnel (TOFU) efforts, and you might want to output bottom-of-funnel (BOFU) content as well.
☝️Do you know the differences between TOFU and BOFU? Here's a guide on the different stages of the sales funnel.
2. Enhanced organization and resource allocation 
A content calendar adds structure and organization to your marketing efforts. By having a multi-month overview of upcoming tasks (topics, key dates and assigned resources), you can more efficiently allocate the workload and coordinate tasks to ensure timely and consistent content writing. For example:
By looking at your content plan, you should be able to

quickly visualize

what has been done, who is doing what and what is late. You can leverage these insights to understand output capacity and measure your team's productivity.

By planning your content ahead of time, you can

fine tune your publication cadence

. Let's say your organization outputs eight blog posts per month. Instead of having all of them published in the same week, you might want to spread them throughout the month. An editorial calendar enables you to better see this type of gap in your schedule — and adjust timelines to ensure a more balanced content release. 
3. Improved collaboration and workflows 
A content calendar serves as a central reference point for all team members involved in content creation, including writers, designers, editors and product teams. For example, you might want to have a column on your content plan to indicate who are the subject matter experts (SMEs) for each topic, so they know ahead of time that your writers might reach out to them for interviews. 
With everyone on the same page, you minimize silos and increase collaboration. No wonder 76% of the respondents of the CMI survey say they use tools for calendaring, collaboration or workflow in their content activities. You increase transparency — and avoid scenarios in which you have different teams (let's say, marketing and product) working on the same topic. Misalignment leads to duplicated efforts and wasted resources.
What should you include in your content marketing calendar?
The basic elements to include in your content marketing plan:
Key dates:

Identify important dates for publication as well as events relevant to your industry, such as product launches and conferences.

Channel:

Specify the platforms or channels where your content will be published, such as your blog, social media platforms, email newsletters or third-party publications. 

Type of content:

Decide on the formats of your content, such as blog posts, videos, infographics, case studies or webinars. Matching the format to your

buyer personas

' preferences and the platform you're using is essential.

Content topics:

Determine the themes or topics for each piece of content. Your topic creation process should take into account insights from keyword research, competitive analysis and content audit. 

Resources:

Assign responsibilities to team members involved in content creation, including writers, designers, editors and subject matter experts. Clearly define who is responsible for each task and ensure deadlines are set.

Status:

Track the progress of each piece in your content pipeline. For example, indicate whether the content is in the ideation, writing or review stages – or if it has been published already.

Documents and/or publication links.

Add a link to the document or folder where you can find the draft. You can also have a row for the URLs of the published content.

To make your content marketing calendar more tactical, you can add more details such as:
Purpose:

Why you are doing this piece? What's your angle? How are your competitors approaching this topic? 

Audience:

Who's the target persona for this piece? At which stage of the

buyer journey

are they?

SEO:

What are the main keywords you are targeting with this piece? Which

internal links

, anchors and CTAs will you include?
Who should be responsible for your content publishing calendar?
Your head of content or team lead will typically be in charge of managing your editorial calendar, but building one is often a collaborative, cross-functional effort. You should get insights from writers, SEO specialists, product marketing and sales. Keep in mind that generating content ideas is one of the top challenges in content marketing, according to 35% of the respondents of the 2023 State of Content Marketing by Semrush. 
You might have someone in charge of content strategy (actually defining your topics), then you might have a project or team manager assigning tasks. You also have a writing team who will be actually bringing the content to life and, depending on how big your team is, you might even have SEO specialists and editors, too.
✏️ Agency vs in-house vs freelance writers? Read this complete guide.
How to build a content calendar?
Here are four basics steps to start building a content plan:
1. Select the content calendar tools or templates you will be using. For example, are you going to use project management tools like Asana or Wrike? Or are you keeping your publishing calendar in Excel or Google Sheets? Some marketers use tools like Hubspot, Trello or Notion.  
2. Identify your content topics. Start by:
Conducting keyword research to understand the topics your

ideal customer

searches for. You then can use tools like Topic Research on Semrush to get content ideas.

Talking with your sales teams or other SMEs to identify trends or your personas' pain points. 

Looking for your content gaps (for example, do you have blogs around your high-priority keywords?)

Analyzing your competition

and reverse engineering their content to determine which keywords they are going for
3. Assign resources and establish timelines. It's good practice to keep a regular cadence in your publication schedule.
4. Continuously revisit your editorial calendar. Keep an eye on your team's progress and maintain the status of tasks updated (for example, is the piece still in writing or is under revision?). Content calendar creation is not one-and-done; it's an ongoing process that requires regular review, adjustment and optimization.
5. Track the success of your content efforts. You can track performance by looking at metrics such as traffic, rankings and shares. Leverage these insights as you continue supercharging your content strategy. 
🗓️ Here's an in-depth overview of how to build an editorial calendar for B2B companies.
Looking for content calendar services
?
Building a resonating editorial calendar is the foundation of a successful SEO campaign. And we have a proven method for that. 
First, we get to know you: your brand pillars, product value proposition and go-to-market strategy. We talk with your subject matter experts, watch your demo and read your case studies.
Next, we research your competitors, their content and rankings. We also conduct thorough keyword research to uncover the terms your industry cares about the most. And we leverage insights from a content audit to determine any gap in your website. 
We bring all this information together into an SEO-driven editorial calendar that will help you build thought leadership and nurture your leads. And our team can do all writing, too. 
Give us a shout to learn about our content planning services.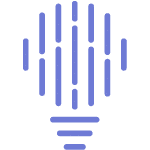 Productive Shop Team
With diverse backgrounds and a shared enthusiasm for innovation and growth strategies, our passionate team of consultants brings together a wealth of experience and skills to meet the marketing and lead generation needs of B2B SaaS startups. Our seasoned writers, SEO specialists, project managers, designers and developers are always eager to share their knowledge and drive thought-provoking conversations.