How to build a killer B2B editorial calendar [steps included]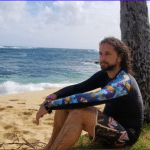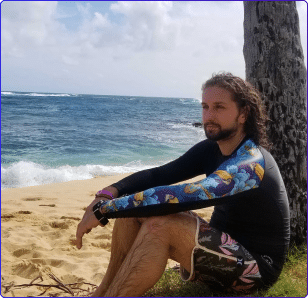 Imran Selimkhanov
Founder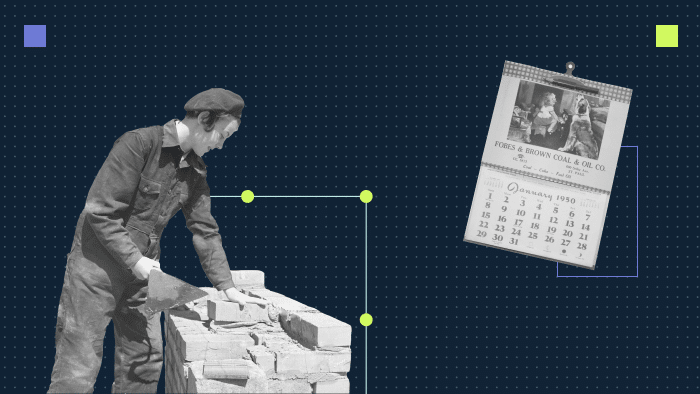 With the right B2B marketing strategy, you can generate millions in revenue. But organizing your content campaign is much easier said than done.
How do you manage several teams across platforms? How can you keep track of everyone's deadlines?
With a B2B editorial calendar, producing timely content that generates results won't just become an option. It will become an expectation.
We've created the following guide to help you organize and create your content. From finding an editorial calendar template to curating the best B2B copywriting you've done yet, here's how to build a B2B editorial calendar.
What is an editorial calendar?
An editorial calendar is a tool that publishers, businesses, bloggers and team members use for planning and scheduling their content. The calendar outlines the creation, publication and promotion of content throughout different platforms.
The terms editorial calendars and content calendars may be used interchangeably, but they represent different aspects of your team's marketing process.
Your editorial calendar acts as the blueprint for your content. It gives detailed instructions to every team member that outline every step of the content creation process. It helps you visualize multiple themes so you can balance topics and publish diverse content.
A content calendar is more granular. It goes into greater detail about exactly what will go into each post, where it will be posted and when it will be posted. Content calendars are most often used when companies use multiple social media accounts.
The two don't have to be mutually exclusive, though. You can weave elements of your content calendar into your editorial calendar by adding more details.
This way, you can combine the big picture with your day-to-day details. Our guide will incorporate elements of a content calendar into your editorial calendar for more comprehensive planning.
1. Understand the philosophy behind great B2B content
Before you get started creating your editorial calendar, take a step back to look at the big picture. Think about the goals you're trying to achieve with your content and the philosophy behind these goals.
Your philosophy is different from your strategy. Your strategy involves the purpose of creating, while philosophy is how you create.
Your philosophy stems from your company's core values. Consider these elements to refine your philosophy and ultimately create a B2B content calendar that connects with others business leaders.
Audience
First, you need to think about your audience. Who are they? What are their pain points? Why are they looking at your content?
B2B content creation results in an audience that will primarily be other businesses. But this is still pretty broad. Consider some of the following criteria for narrowing down your audience
Tech experience vs technically outdated
New or established business
Region
Business size
Industry
Their marketing budget
Timeline
With these factors, you'll be able to pinpoint exactly who you're trying to reach and why your business wants to help those people.
For example, maybe your target audience is newer businesses with small marketing budgets looking to use your services for a short amount of time. This reflects your company's philosophy of helping new businesses to succeed on their own.
Voice
Consider your company voice. Your voice is the constant personality of your brand that appears in everything from your written content to your videos.
Your voice determines how your content is interpreted by your readers. If you implement voice correctly, your audience will be able to identify your brand even without knowing who wrote the content.
For instance, if your voice is primarily motivational, your content may sound something like this:
"If you want your business to truly stand out from competitors online, you'll first have to accept that you'll need a more advanced SEO strategy. Schema markup is the first step of that strategy, and even marketers with little technical experience can master it. All you need are a few hours a day and a willingness to learn."
However, if your B2B content is looking to provide a more technical understanding, you may adjust your voice accordingly. What you write may sound something more like this:
"Schema markup is an advanced SEO strategy that will make your website appear higher on Google Search Engine results. It is a form of structured data that uses code to add descriptions of your content to Google's crawler. These descriptions allow them to more efficiently contextualize what appears on your website."
Neither option is right or wrong. They're simply based on your company's vision.
Tone
Your voice remains constant, but your tone will change based on your content. As a B2B content leader, your tone is one of the most crucial elements of your marketing philosophy. How will you deliver your content to different audiences without compromising who you are?
For instance, let's say you're writing a piece about a software update that your company is using. You'll want to be more urgent when you're pitching the story to a journalist, but you'll want to sound friendly and inviting when you announce the update on social media.
Another key element of tone is making sure that it's balanced. Set your range of tone to reach appropriate audiences without swinging from one end of the pendulum to the other.
Scope
There are countless topics that you can choose to center your content around. Sit down with your team, and you could brainstorm hundreds of ideas within just a few hours.
But you'll want to choose topics that balance who your business is with what your target audience wants to see.
Assemble a list of core values and phrases that you associate with your company. Then brainstorm a list of ideas that you think your audience may be interested in.
Where do they overlap? This should be the scope of your content. Hone in on your list: 10 core topics is more than plenty.
Value
Every time your readers finish a piece of your content, they should have benefited. This can be from learning something about a technology innovation to getting a better understanding of how they should collaborate with team members.
As a B2B marketer, your content will likely focus the most on SaaS writing or similar content. How can you leave your readers better equipped to run their businesses after reading your content?
2. Create your content team
Understanding the principles of any successful content calendar is just the first step. Next, you'll need to create your dream content team.
Team manager
Every great team has a leader. Though they may get involved with the details when necessary, the manager's primary job is to focus on the big picture.
How will the team stay on track? What are the main objectives of your content strategy? These are the questions with which your manager will concern themselves the most.
The team manager will select the topics of the content and establish deadlines. After they take care of the broadest decisions, they'll usually defer the specifics to individual team members.
Responsibilities and skills necessary for a content team leader include the ability to:
Create and uphold reasonable deadlines
Establish team expectations
Promote a healthy team culture
Be highly organized
Communicate with clients and team members
Understand the interplay between B2B content and SEO
Manage a team of 10+ people
Integrate core marketing principles
The main purpose of a content manager is to ensure a smooth transition from concept to delivery. Along the way, they'll need to be skilled at managing their team to keep the process as efficient as possible.
Because they're in charge of the big picture, strong personal skills are a must. Above all, the manager will need to work with different types of people and meet their needs. Managers will have to balance enforcing deadlines with empathetic relationships.
Creator and writer
Your content writer transforms your vision into a tangible asset. With the general instructions and data you provided, the content writer will create an engaging, effective social media post or article designed to entertain, educate and promote your brand.
Content writers typically balance multiple skill sets: they'll need to deliver information in the right tone, at the right level of difficulty and with the right amount of storytelling to keep readers interested.
Your content writer should be able to:
Compile information effectively
Weave narrative elements into their writing
Research relevant sources
Create original content
Balance between education and pleasure
Work well under deadlines
Adapt to client needs
Have familiarity with keyword placement and SEO
Connect written content across platforms, like turning an article into social media posts
To get the most from your content writer, the rest of your team will need to operate like a well-oiled machine. Management should provide adequate topics for writers so they can focus on the writing. Editors should lend a helping hand so writers don't get trapped in the details.
The best content writers will draw readers in from the very first sentence and keep them hooked until the last word.
Editors
After the writer has finished creating the content, the copy goes to the editor to give it a look through. Editors are a crucial part of your team because they ensure anything you publish is of the utmost quality.
Grammatical errors aside, editors make sure that all content flows well for the reader. A fresh set of eyes can point out awkward sentences or confusing phrases that the writer might miss.
And editors are responsible for the appeal of written content, too. They prepare the written works for website format so that your website display is appealing.
Editors can also be responsible for creating header designs and background formats. Their expertise will determine that your content is formatted in a way that matches the tone of the publication.
For instance, they'll design the structure of a piece for a business blog differently than how they would for your company's website.
Most importantly, your editors are usually SEO experts. They'll check the writer's content for proper keyword implementation and can give feedback for creating SEO-friendly content. The goal of creating quality content is to increase visibility, and the editor will make sure that this happens.
Editors have these skills and tasks to:
Check that content is up-to-date and relevant
Ensure consistency in content
Monitor the company website
Research other publications and modify the content accordingly
Be considered SEO experts, too
Display content appropriately
Optimize content
Have a fast turnaround time
Give constructive feedback to writers
Never underestimate the value of having a skilled editor on your team, and you'll always be pleased with your results.
To learn more about the importance of proofreading your SEO content to boost your lead gen efforts, check out our blog post: Top strategies to minimize spelling and grammatical mistakes.
Designer
Even with great written content, you still need visual appeal. Research shows that the visual elements of a website play one of the most important roles in instilling trust.
Your content designer will ensure that both your website and social media content create a look that is on point with your brand. Visuals will be consistent across both channels but use creative elements to keep viewers engaged and excited about what you'll post next.
The "right" ways to brand your content are always evolving. Now, being unique is arguably the most important trait of visual content. To set your brand apart, your designer will need to use a multimedia focus.
Your content, from your Instagram uploads to your blog articles, should include a variety of images, audio, video, infographics and relevant resources.
Here are some of your content designer's skills and responsibilities:
Proficiency with Adobe design software
Understanding of color psychology
Typography knowledge
Basic web design principles (WordPress knowledge is a plus!)
Ability to integrate data with visuals
Design layouts
Creation of visual text and imagery
Attention to detail
Self-directed approach
The key for a successful content designer is to think beyond just how your content looks. Every post should reflect the core values of your company.
Promoter
Your content promoter is the team member responsible for using your content to connect with your target audience. Think of them as a social media manager, salesman and strategist all in one.
They operate as the point of contact online, acting as the voice and face of your company. Core responsibilities include posting on social media, working with the press and looking for opportunities to publish your content.
Say that your content team has created an article about a new product you're offering and its benefits.
As a promoter, you'd strategize the best ways to implement this on social media. You'd also deliver the content of the article as a pitch to journalists. For even more traction, you'd look to relevant blogs or websites that may have an interest in publishing your team's article.
A promoter's responsibilities and skills include:
Excellent communication
Working under pressure
Fast response time
Organizational skills
Friendly and open-minded
Ability to use research to find new opportunities
Use software programs to track and record data
With the help of a promoter, you can be confident that your content will reach the right sets of eyes.
3. Design your workflow
Once you have your team ready to go, you can begin designing your workflow. Here are the steps.
Choose your tools
The first thing you'll want to do is choose your organizational tool. You'll be managing several different types of media and posting schedules. Your tool will need to provide ample organizational options, including color coding, task assignment and different fonts.
A great place to start is HubSpot's downloadable template from Excel, used by over 140,000 marketers worldwide. HubSpot has some of the best editorial calendar templates and — best of all — they're free. Calendars also come in Google Sheets and Google Calendar format to give you more flexibility.
Another great option for team collaboration is Trello. The Trello platform provides a visual view of tasks, perfect for your team members who prefer seeing everything at once.
Trello allows you to customize boards based on your campaigns. For instance, a team manager could create a board for a social media campaign, one for website content and another for targeting journalists. The Standard plan starts at $5/mo per user, making it a valuable tool for the cost.
Other tools you'll use throughout your B2B calendar process will help you to analyze keywords and data. Google Adwords' Keyword Planner is a free tool that lets you look up the keywords that your competitors are using for their ad and SEO campaigns. This information can help guide your keyword selection and content strategy.
Outline timing expectations
It's almost time to start assigning tasks and putting your team to work. Before you do that, though, it's wise to outline what you can expect to be accomplished over a given time frame.
Design a checklist with your team to get an understanding of how long each element in the content process will take. Make sure to include the roles of every team member in the list.
Your checklist could look something like this:
Create topic ideas
Set a deadline for each topic
Schedule publishing date and time
Conduct keyword research
Write content
Edit content for quality and SEO optimization
Proofread content
Give content to designer
Write social copy for the piece (if applicable)
Write a pitch for the piece (if applicable)
Publish piece on relevant platforms
Then, meet with your team and use this checklist to outline how long the timing for each step of the process should take. Your updated checklist could look like this.
Create topic ideas (1 hour)
Set a deadline for each topic (15 minutes)
Schedule publishing date and time (15 minutes)
Conduct keyword research (1 hour)
Write content (8 hours)
Edit content for quality and SEO optimization (1 hour)
Proofread content (30 minutes)
Add designs and visuals (5 hours)
Write social copy for the piece (1 hour)
Write a pitch for the piece (1 hour)
Publish a piece on relevant platforms (30 minutes)
This timeline will serve as the basis for the number of tasks you assign and to whom you assign them in later steps.
Identify responsibilities
If you refer back to "Step 1: Choose your team members," you'll probably notice that many responsibilities overlap. How will you choose which team members are responsible for what? With a better understanding of the timing for each task, you answer this question.
Let's say that your content writer isn't as fast as your editor. To balance the time and workload, you can have your editor be primarily responsible for SEO optimization and SEO structure. Your writer will focus on writing, and then the editor will restructure the piece as appropriate.
The same goes for the content manager. Since their goal is to keep the team running as smoothly as possible, they may take on extra tasks in the process to keep everything moving.
Be open to changing the responsibilities of team members over time. If your workload changes, certain team members may have too much to take on and others won't have enough.
This is why it's key to select a content leader who establishes an open line of communication with team members and can adjust workflow accordingly.
Another factor that will go into identifying responsibilities and adjusting your workflow is your publishing frequency. How often will you publish each type of content? This brings us to step 4.
4. Establish publishing frequency
With your workflow in place, you can work on the next step: how often you'll publish your content. The key here is to deliver high-quality posts across different platforms.
Choose your platforms
Where will you target your content? Your B2B editorial calendar should include every platform for which you'll produce content. This should include social media, your website and targeted publications.
Look at B2B trends when choosing your social media content. Without a doubt, you'll need a LinkedIn strategy – 89% of B2B marketers use LinkedIn for social media B2B lead generation.
Other social media platforms will depend on your goals and your budget. For instance, Instagram is probably your best opportunity to establish a strong visual appeal with the gridlike orientation of your photos. If your B2B strategy is well-known for your graphic design, Instagram is a good choice for you.
Platforms like Facebook may be a better option if you're investing in a paid marketing strategy. Keep in mind that 70% of B2B content marketers used Facebook for paid social media. Half of them said Facebook provided some of the best results.
In addition to your social media, consider the publications that are best suited for your content.
To choose your targeted publications, you'll need to do some research. Look for sites that have similar content that links to businesses that are about the same size as yours.
You'll also need to consider the themes of your campaign. If you're looking to increase brand awareness, you may choose a different publication than if you're trying to generate buzz on a new software update you're launching.
Don't forget your website. The most common choice for posting content on your website comes in the form of a blog. Websites that use blogs receive 97% more links to their website.
Another option would be creating guides or templates that you give to visitors who visit your website and sign up for emails.
Balance quality and quantity
After you've chosen which platforms you'll use, you'll establish how often you will post on each of those platforms. There isn't a hard-and-fast rule for the amount of content that you produce and publish.
The best piece of advice that we can give is to balance quality and quantity. Great content is current, compelling and consistent.
Current content is necessary for B2B marketing. You need to stay up-to-date with industry trends, markets and technological advancements that affect how your clients operate. What resources do you have to dedicate to staying current with your content?
Compelling content draws in readers with alluring copy and insightful conclusions. Clients should want to consume your content. How much content can you produce on a regular basis that is genuinely interesting?
Consistent content shows your audience that they can expect quality time and time again. Each piece of content should provide relevant business resources and be written in the same amount of depth. Can you write 5 blog posts a week with the same quality — or is 3 a better idea?
5. Write your topics
You know how much you're publishing and who will be doing what. Now you need to decide what you'll publish.
Establish core content
Remember the "scope" section of step 1?
Many of your ideas will not align with either your goals or your audience. To ensure that as many of your ideas do add value to your marketing campaign, you should establish your core content before you start brainstorming.
Think of the content process as a Venn diagram.
On one side, there's the topic or the information that your audience wants to read. On the other, there's your content — the value that your business provides through your output on social media and blogs. In the middle, there's your core content, the combination of the two.
Core content adds value created by your business's expertise while engaging readers on issues that they seek out. As you've probably realized, creating core content is your goal with every post.
Brainstorm and refine topic ideas
Your core content is set and now it's time to begin the brainstorming process.
The first part of any topic brainstorming process should involve a free flow of ideas. Every single idea should be written down on a post-it or type into a Google Doc.
Make sure to include all members of your content team and even consider including members of your sales team. Since they have direct contact with your clients, they can provide insightful feedback during the process.
Next, spend some time rating ideas. Put all of the post-its on a board or pull up the Google Doc on a projector screen for the team to look at.
Read out ideas to the team, then ask them to rate them on a scale of 1 to 4. 1 is great, 2 is good, 3 is ok and 4 is poor.
Using your group of 1s, select topics that will be used for publication. Which ones are the most relevant to your core content? And which ideas are best suited for which platforms?
If you're having a hard time breaking ties, consider using other resources to help you decide. For example, you could take a look at your past content that's done well or plug in some of the words from the topics into Google's Keyword Planner.
6. Start creating
Now comes the part you've been waiting for. It's time to add all of your ideas to your calendar!
If you've completed all of the previous steps, this final one should be a breeze. You'll already have established your timelines, team responsibilities and deadlines.
All that's left to do is type them into your calendar so everyone can see what tasks they should get started on.
Remember that your calendar must show both deadlines for every part of the process and a final deadline for the completed piece. Meet with your team to set reasonable expectations for deadlines.
Since you'll already have an understanding of how long each part of the process will take, this shouldn't be too difficult.
Within just a few days, you'll notice that your editorial calendar has helped you and your team to become more organized, more productive and more communicative.
Master your content planning
Keep your content organized and effective with your B2B editorial calendar.
And you don't have to create your content planning calendar alone. The Productive Shop team can help you optimize your content creation by collaborating on your editorial calendar, providing marketing expertise and helping you define your goals.
Our editorial calendar services are a step above the rest. We'll help you pipeline content with SEO in mind and make your team processes more efficient than ever. Get in touch to learn more.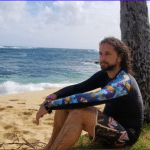 Imran Selimkhanov
Imran is the founder and CEO of Productive Shop. He writes on B2B demand generation and SEO strategy topics to help startups understand how to win digital share of voice. Prior to Productive Shop, Imran led demand generation at an Oracle consultancy, ran an e-commerce site servicing LE teams and helped build PMO offices at technology startup companies. When he's not at work, Imran can be spotted hiking in the Rockies, honing his clay shooting skills and tumbling off of black diamond ski tracks due to overconfidence in his skiing abilities.