Corporate blog SEO: How to optimize blog posts for organic search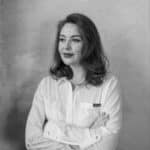 Anna Gladkaya
Chief Operating Officer (COO)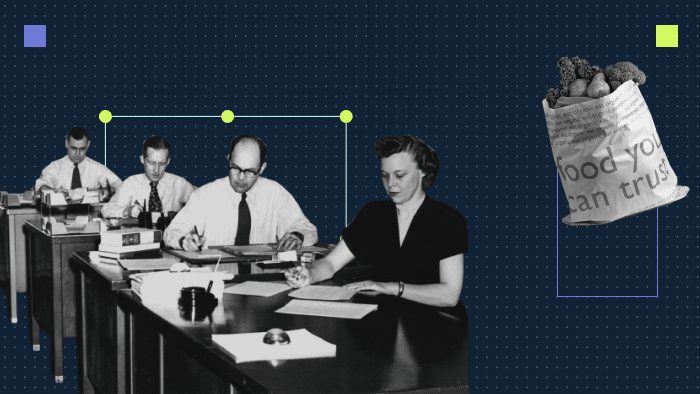 Reader Level: You're just starting in search
Search engine optimization is one of the hottest tools for B2B SaaS businesses looking to improve their marketing operations, awareness and conversion rates.
However, blog SEO is just as important and often much more efficient than optimizing an entire website from scratch. The best part is that you can optimize each one of your posts with just a few simple steps. Let's talk about how to optimize blog posts for SEO.
What is blog SEO?
One of the biggest hurdles as a business owner or marketer is executing a proper SEO strategy. There is a learning curve with this marketing tool, but the rewards are simply too big to pass up.
Having a company website rank on the top of a relevant Google search is different from running ads, as the traffic is free and can last for years to come.
Essentially, Google and other search engines rank website content based on a number of factors and decide which is the most relevant, credible and optimal content to show their users when they run a specific search. Because there are over 3.5 billion Google searches performed every day, they can't monitor every search. This means they have to rely on an algorithm.
The algorithm uses various ranking factors to determine the most relevant content for their searches, which is how you get immediate and accurate results within a couple of seconds when you search for "web services near me."
Google uses factors like your geographic location, previous search history, demographic information and the keywords you are searching for to determine the most relevant content to match your search. Businesses then have to compete with each other to be one of the first results you see after that search, and that is also based on a number of factors.
Content optimization is the way to get your web pages to rank higher, and the best way to do this is with a blog, as you offer the relevant information that people and businesses search for, and if they happen to find you organically, it establishes a deeper level of trust with your company than an ad would.
Top ranking factors
While there are plenty of ranking factors when it comes to content SEO, let's review the concept and just a few to get you started. If you are creating blog content that is only relevant to a certain area, then geographic location will be a major factor in users' searches. However, if you are not, then you will be competing globally, which is more challenging, but more rewarding if you manage to succeed.
The most important factors include keywords and backlink channels. These are the 2 primary factors that Google will be looking for, with the quality of your website and blog content being next.
1. Using the proper keywords
Keywords are how Google's algorithm matches websites to its users and, therefore, a lot of stock is placed into this factor. Companies have to compete to make sure they are using the right keywords. Ideally, you want to use these keywords multiple times throughout your article, especially in headers, intros and conclusions.
Next, use both a primary keyword, which is the keyword you are trying to rank for in your article and secondary keywords. Your secondary keywords will be related to your primary keyword in some way, and they will give you extra chances to rank.
For example, a primary keyword could be "IT OT Convergence" and then the secondary keywords could be:
"What is IT OT Convergence?"
"Benefits of air gap security"
"Air gap network"
"Cybersecurity software for manufacturers"
The list goes on. We will discuss more in-depth how to find these keywords and use them in a marketing strategy, but it's important to use multiple in each post.
2. Having existing backlinks
Backlinks are the links from other sites to your website. This is how Google finds your website and determines your credibility. When people link to your site, they're giving some of their authority to your website, vouching for your credibility. Asking friends or affiliates to link to you is a good way to start. You should share links on your social media and put links to your content on every free directory that you can find online.
Think about The New York Times. They are a highly esteemed news outlet with vast amounts of resources and some of the most respected journalists in the United States.
Every day that passes, they post a story that gets linked to by the Wall Street Journal, CNN and all the way down to smaller papers like the Minneapolis Star Tribune. When those outlets link to the NYT, they are vouching for their credibility over and over again.
Because of this, if a small IT business posts the best article in the world about cybersecurity, and you use all of the right keywords and provide the most important information, it will likely be surpassed by a Times article, even if it was done sloppily.
The best thing to do is to post great content that acts as "linkbait" for other blogs. An infographic, a specific calculator, a great blog article, videos or anything worth linking to will play to your advantage.
3. Having a fast load time
Google's algorithm includes a lot of factors related to user experience, including when it comes to how fast your web pages load.
Google wants your pages to load fast, especially on mobile devices. Google is well aware that the majority of web traffic comes from mobile devices and that users only tend to wait for 3 seconds before exiting a page. Improving your page speed will only help with your SEO prospects, but we'll go over that later.
4. Eliminating spam content
Producing any amount of low-quality content and becoming a "content farm," which will get your website hit with the panda penalty.
You want to write your blog posts for users, not for Google. Google knows all about keyword stuffing, adding nonsensical sentences to increase your word count and more. If you're only offering useful information, it will help you rank.
Navigation is another important one, and it goes back to mobile devices. Make sure your website is optimized for both desktop and mobile devices. Overall, just try to improve your website and produce quality posts if you want your SEO strategy to succeed.
On-page SEO basics
Backlinks are the key to off-page SEO ranking and almost everything else is related to what's on your page. Here's what you need to know about blog SEO optimization for each article you post.
1. How to perform keyword research
When writing blog posts for SEO, this is one of the most important parts of SEO, so if you're going to take anything away from this article, let it be this. If you don't know how to find the right keywords for your business, there are a few places to start.
The first is simply in your head. Brainstorming the different words and phrases that your target audience might use is a good way to start. From there, you can try them out by typing them into Google and seeing what suggestions pop up. Then, you can write them down and compare them in Google Trends to see which keywords have the most search volume.
Next, you can conduct some competitor research. Look at your direct competition's websites and see what keywords they are using. Their primary keywords will be apparent within the titles of their content, but you'll have to read deeper to discover their secondary keywords.
Finally, you can use any of the different keyword research tools available online. Some of them are free, some offer free trials and some of them require a subscription.
If your business is location-dependent, then adding phrases like "near me" or "in Providence, RI" at the end is also important to your strategy. This is one of the most important aspects of local SEO.
2. Have a keyword strategy
The best strategy for keywords is to diversify your long-tail and short-tail keywords while maintaining some level of consistency. Use similar secondary keywords throughout a lot of your content so you don't confuse Google as to what your website is all about, but try to spread your eggs as much as possible at the same time.
Short-tail keywords would be like a car dealership trying to rank for the term "cybersecurity." They'll be competing against several major players in the IT industry, making the competition very stiff. However, if they manage to rank for that word, then they'll be taking in a lot of volume.
Long-tail keywords would be something like "best cybersecurity services in Peterborough, NH." There won't be a lot of volume on these searches, which is a sacrifice, but there also won't be too much competition, and the people who search for it will be the most likely audience to make the dealership's intended conversion.
Try out different keywords but try to keep at least one or two secondary keywords that are related to your business scattered throughout your blog posts.
Remember to use these keywords periodically throughout your articles, but make sure that your primary keyword (the one you're trying to rank for) is in the title, one header, the intro and the conclusion.
3. Offer a sitemap
Using an XML sitemap to allow Google's crawlers to find your website is a great way to allow for easier navigation and, ultimately, a better ranking. This acts as a blueprint for search engines to find, crawl and index the content of your entire website, and it's an easy step to incorporate, especially if you have a professional web development team.
4. Make your blog easy to read
Break up your paragraphs into smaller segments, avoid large walls of text and try not to produce too many run-on sentences. If you can break your article up more by using more H2, H3 and H4 headers, you should do so. Large walls of text may seem daunting to a reader.
Not ranking? Sloppy copy could be your SEO problem.  
5. Use catchy titles (to increase engagement)
The title will be the first thing users see when searching on Google. You want these to be clear, concise and effective. Try your best to make a catchy title, using humor, a pun or a clever name, while giving as much information about the article as possible.
6. Character length
For your header, it's important to remember that users won't see it all in the SERPs if it's too long. That's okay, as long as the relevant information is at the beginning. However, it's best to try to keep your headers as short as possible.
For your meta description, Google may or may not use this in the description of your site on SERPs, but it's best to play it safe. Ideally, you want to keep your meta descriptions as close to 1,000 characters as possible.
7. Word count
If you want to get B2B writing right the first time, ensure your posts are no less than 1,250 words. If you want to knock it out of the park, build pillar page guides between 3,500 to 4,700 words.
Is quality or quantity more important?
Both are undoubtedly important. A website with one page only has one chance to rank on various Google searches, whereas a blog with 1,000 posts will have 999 more.
However, in the long-term, quality is by far more important to be concerned with. Quantity will come with time and consistency. Google does want to see consistent posts that are relevant to a central theme, but you cannot sacrifice quality to achieve that.
If your strategy includes one new post every week with the highest level of quality you can give, that's perfectly fine. A year from now, you will have 52 new articles that are of the highest quality, and you'll start seeing your efforts pay off. If you're able to do 2 a week, even better. However, quality should always come first.
Article quality
We mentioned the importance of your website quality, but there is more to it than that, but let's talk specifically about your articles. Make sure that you minimize your Javascript and CSS files to avoid slow loading times, optimize your images and get rid of any junk code.
Using images or video in your content is a great idea, as visual imagery gets to your brain 60,000 times faster than text. However, you don't want to overuse it or sacrifice page speed for it.
Again, we mentioned that your articles need to be written for the reader, not for Google. This will not only help with SEO, but also with conversions, user engagement, user retention and more.
Once you have conducted your keyword research, it's important to do as much content research as possible when writing your articles. That means avoiding adding fluff to your posts, making them as informative as possible and giving credit where credit is due.
Even if you are an expert in the field you are writing about, you may be able to add plenty of important information to your pieces, but you will still need to link to external sources. Try to add 2 to 3 internal and external links per every 1,000 words in your articles.
Provide links for statistics or case studies that you use, but don't link to a similar article or to a competitor's site, as that would just be shooting yourself in the foot.
How to check for quality
After writing an article, it's important to proofread your articles before publishing them to check for spelling and grammar, inaccuracies and more. You also want to make sure that you aren't plagiarizing, as Google will know this immediately.
Google hates duplicate content, so always double-check for plagiarism and never copy+paste even a line of someone else's material. Keep it as original as possible to avoid being penalized by Google.
Any information that is not useful to the article should be eliminated, but let's give concrete examples of what we mean. If you add 3 to 10 words for a joke at the end of a sentence, you don't have to eliminate it, as it will help with user engagement.
However, if you're writing an article about the health benefits of peanut butter and you have a sentence like "Peanut butter is healthy because of the quality fats and protein that it offers," then ending that paragraph with "The healthy fats and protein in peanut butter make it a healthy snack" would be an example of duplicate fluff.
Another example would be adding a sentence like "Yes, people love peanut butter, but jelly is an underrated snack on its own" without any additional context or relevance to the article.
A mighty, fantastic example of pure, unadulterated example in the finest, highest-quality and organic form would be this very sentence. If you're struggling to increase the word count, find more relevant information to add instead of adding words that make no sense to your existing sentences.
Luckily, there are tools to help you double-check the quality of your work, which can save you some time and give you better insights, so let's talk about that.
Best tools for content optimization
Fortunately, we live in a time where there are plenty of tools to help us create quality blog posts and rank higher on Google searches. Here are a few tools that you can use to start improving your content's SEO value.
1. Clearscope.io
When you provide Clearscope with your intended primary keyword, this tool analyzes existing blog posts that are performing well on search engines, and it offers recommendations to you based on its analysis.
It will give you the top-performing insights on secondary keywords, ideal word count, readability and headers.
2. Keywords Everywhere
This is a handy browser extension that you can use with Google Chrome or Firefox that gives you insight into search volume and competition for your desired keywords in your blog.
You can get started by downloading the extension, and you will be prompted to buy credits to access keyword information. 1 credit is equal to one keyword but you can purchase 100,000 credits for just $10, making this an excellent budget option to use for your strategy.
3. Google Search Console (GSC)
The Google Search Console (GSC) is a free tool to help optimize the existing content on your website, including your blog posts. This is a great tool for analyzing the SERP performance of various pages on your site and learning how to improve on it.
It will also let you know how things like page speed are affecting your user acquisition and retention and offer you solutions on how to improve it. This is an excellent option for both beginner and advanced SEO content creators to monitor their performance after posting.
Remember, especially when it comes to global or enterprise SEO, your competition is already using these tools to their advantage, so it's important to keep up with them.
Put this knowledge to use
Now that you know the most important aspects of blog SEO, there's no time like the present to start putting it into practice. SEO is a marathon, not a sprint, so the sooner you start incorporating this knowledge into your strategy, the sooner you will start seeing the rewards.
Stay up to date with our latest SEO news and check out our content writing services to see what we can do for you.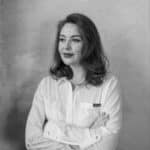 Anna Gladkaya
Anna Tymoshchuk is a seasoned business leader and strategist with over eight years of experience in B2B marketing and programmatic campaign management. She is currently serving as our Chief Operating Officer (COO), where she oversees operational improvement and project management at our company. She leads our PMO team and is committed to ensuring that all projects are delivered on time, within budget, and to the highest quality standards. Anna's expertise lies in designing and executing data-driven advertising campaigns and web builds that help businesses achieve their marketing goals. She has a deep understanding of the advertising ecosystem, and her ability to leverage data analytics to optimize campaigns has helped many clients achieve significant ROI. Anna's passion for continuous improvement and innovation is evident in her work. She is always looking for ways to streamline processes, reduce costs and improve the overall customer experience. Her ability to think outside the box and come up with creative solutions has helped our company stay ahead of the competition. Aside from her work, Anna is an avid foodie and loves starting her day with a latte and an almond croissant. Her colleagues often joke that her love for pastries fuels her energy to drive operational efficiencies and deliver exceptional results.