What Is Image SEO and How Can It Help Your Business?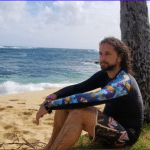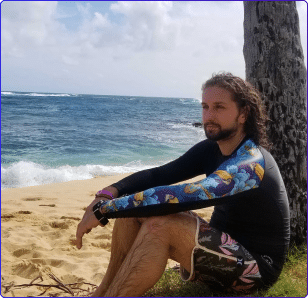 Imran Selimkhanov
Founder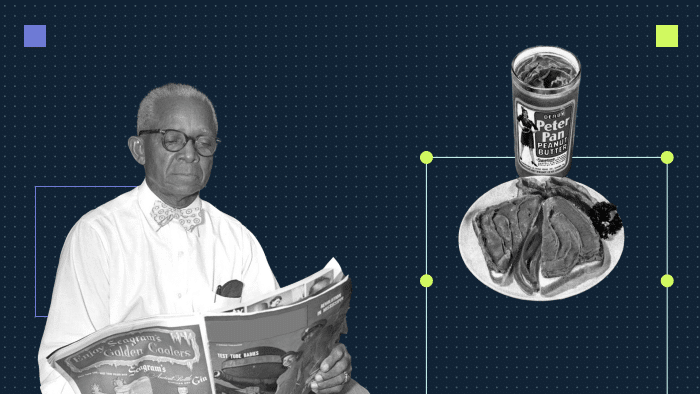 Image SEO is the jelly to your peanut butter. What is your peanut butter? Your written SEO. No one wants the sandwich without the jelly, so why would you forget about your image SEO?
Okay, enough metaphors. But hopefully, you understand that image SEO is a critical aspect of your search strategy. Even if you've overlooked it before, now is the time to implement it.
In the following guide, we'll explain the basics of image optimization and how you can start ranking higher as of next month.
What is image SEO and why is it so important?
Search engine bots are now equally clever at reading your images as they are your text. This means they study everything from the context of your image to your image file title. Bots use this information to place your site or images in front of users.
For that reason, image optimization is important, as it can increase your traffic in the same way traditional SEO copy does. When researching competitor products, if images appear frequently, then you should really focus on your image SEO.
Visual industries such as media, fashion, and e-commerce will absolutely need an image SEO marketing strategy. Text-heavy industries, such as academia, will still require image SEO, but it might not be as important.
Best practices: improve your image SEO
Well, now that you understand the power and purpose of image SEO, you're probably wondering how to improve it. There are many layers to image SEO that we'll unravel below.
Include Images
You can't spell image SEO without "image." This might sound simple, but take a look at your recent content. Does every blog, collection, page on your website include an image? Probably not.
These are missed opportunities to add a plethora of image SEO webs we'll discuss below. Assess your site and add relevant images to places they are missing. Make sure to read all the steps below before you do so though.
Image Format
Does it matter if you use JPG, PNG, or GIFs? Absolutely.
PNG is the highest quality resolution image. JPG is a step-down, but has a smaller file size. GIFs are moving images and will also have a larger file size.
To maintain quality in searches and authority, we recommend PNG images. Over time, the quality of your images will make your site more reputable and improve your SEO.
Image Size
Compression is SEO's best friend. Find a reliable image compressor and make sure to compress all of your PNG files before they are uploaded to your website. You can use a plugin like TinyPNG to do this automatically.
From normal SEO, we know that file size directly affects loading time. Even for images, improved loading times mean improved SEO. Make sure to never sacrifice quality for compression.
Look at all of your compressed files before uploading. They should look identical to your original file, but just have a shrunken file size.
Additionally, make sure the actual dimensions and size of your image fit the website's suggested dimensions. The dimensions might be different for desktop versus mobile. However, following suggestions will help your site load faster.
Your site won't have to work as hard to load any unnecessarily large files. You can use Google's PageSpeed Insights to analyze your page's loading time.
Customize Image File Titles
Yes, your image title will never be visible to your consumer, but it is visible to Google. Your image file name can be searched in the Google index and needs to be relevant to what is in the image.
Most likely, your image file names are something like "IMG_722019567." To Google, this is jibberish and gets your image nowhere in search rankings.
If you sell a green blouse. You might call your image "silk-green-blouse." If you have an extensive media library, retroactively altering every image title can be tedious. It's worth seeking the help of a professional.
Alt-Text
Anytime you upload an image to your site, you have the opportunity to improve the image SEO with alt text.
Alt-text was developed to help visually impaired consumers understand the contents of an image via readers. Alt-text helps your consumer base.
Google crawlers also use alt-text to understand the details of your image. There is a specific way to write alt-text though.
Alt-text descriptions are a key aspect of content creation that an experienced marketer can help you with.
Here's an example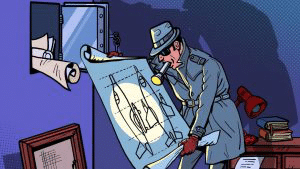 Bad examples:
Good example:
Illustration of a corporate spy looking over aerospace schematics
Primary Keywords
Across all these image SEO opportunities, it is important to have a primary keyword in mind. You can use competitor analysis, Google Trends, and Google Ad Words to determine your keywords.
Once you understand the sales funnel and search behavior for each of your products, you can identify a primary keyword to use for every product. Include that primary keyword in every aspect of your image SEO.
Use one primary keyword per product in alt-text, file titles, and captions.
Sitemap Images
Including sitemap images greatly increases your website's "crawlability." Google is more likely to rank websites with sitemap images.
What is a sitemap image? Your sitemap is a .XML file on your website that links to all the unique tabs on your site. Think of it as your site's menu.
A sitemap image will cause more crawling and indexing of your website. In turn, this results in more site traffic. Yoast is a sitemap plugin that can help you add images.
Image SEO transformation
As you can see Image SEO takes a lot of time. You can apply the steps above to any of your existing media, and apply the same tactics to future images. Our marketing experts are prepared to help you boost your image SEO.
Boosting your image SEO will help with your discoverability. It will allow more people looking for your product to come across it. Over time, it will increase your chances of landing on the first page of Google.
We created this manual to introduce you to something that is vital to your business's success. Running a business is no small task. We're here to help you and your team improve your SEO for past, current, and future media.
We do the tedious work so you don't have to. Ready to start your image SEO transformation? Book an intro call today.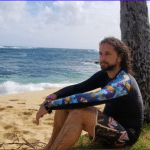 Imran Selimkhanov
Imran is the founder and CEO of Productive Shop. He writes on B2B demand generation and SEO strategy topics to help startups understand how to win digital share of voice. Prior to Productive Shop, Imran led demand generation at an Oracle consultancy, ran an e-commerce site servicing LE teams and helped build PMO offices at technology startup companies. When he's not at work, Imran can be spotted hiking in the Rockies, honing his clay shooting skills and tumbling off of black diamond ski tracks due to overconfidence in his skiing abilities.