Website SEO audit services
Enterprise SEO audits that you can act on
You need actionable insight into what's hindering your potential for better ranking. We'll review your website environment to understand the quick vs. longer-term wins in maximizing your search rankings and informing your SEO strategy.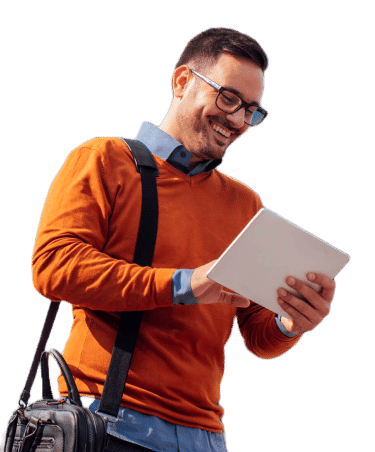 The SEO audit deliverables will improve my technical performance, optimize for conversions and impact my search strategy.
How important is an
SEO audit?
A well-run SEO audit should result in immediate gap identification and measurable results to uplift your website rankings. The purpose of an audit is to close the immediacy gap of what can be fixed fast vs. in the long term. The common ways of measuring audit success are: 
Decrease in website issues impacting lead generation

Increase in organic share of voice

Increase in visitor engagement and decrease in bounce rate

Alignment between marketing, content and sales teams

Have a clear plan to improve rankings within a quarter
What should you anticipate being checked in a B2B SEO audit?
See technical audit guide
What to
look for

in a search audit

Although most people associate a technical audit with code improvements to boost load times, it's much more than that. You need a true 360* approach that covers code, user experience, competitive context and content analysis.
What an SEO audit should be ✅
---
An audit has to be relevant to the context of your website. All issues provided to you should have:
Easy to understand issues and specific impact on performance
Easy to assign tickets to your development, content, design or UX team
Thorough understanding of your product, persona and keyword cluster fit
Aimed at improving UX and conversion rate
Thorough grasp of the competitive landscape and pinpoint examples of how to close the gap
PM, SEO & dev assigned to your project and able to meet your team
An easy-to-follow timeline that is realistic to implement, itemized by priority
What an SEO audit should not be 🚩
---
Avoid audits run by machines and provided to you in an Excel sheet or PDF without explanation or prioritization.
Beautiful PDF with many pages, custom branding, lots of itemized items and colorful charts
Lack of specific descriptions on how issues will help you win at search
Focused on the process, not results. You get a big list of what was checked but nothing on what was found
Lack of contextual understanding of your product to search intentions map
Lack of due diligence on competition, both direct and indirect players
No transparency to team assignments. Everything is over email, so what you get is generic SEO advice
Lack of UX understanding and what specifically needs to be done to improve site engagement
What does a quality forensic SEO audit include?
Knowing how SEO factors impact your website will arm you to ask the right questions of your agency before and after the project.
User experience impact on SEO
Accessibility impact on SEO
Improve site speed to retain users  
Boosting your page load times on desktop and mobile devices significantly improves organic performance. When your pages are lightweight and pass basic Google webmaster standards, they are designed, coded and hosted per the latest best practices. 
Areas of focus

FCP

TBT

TTI

DOM

Links

Image formats

Schema

Caching

3rd party code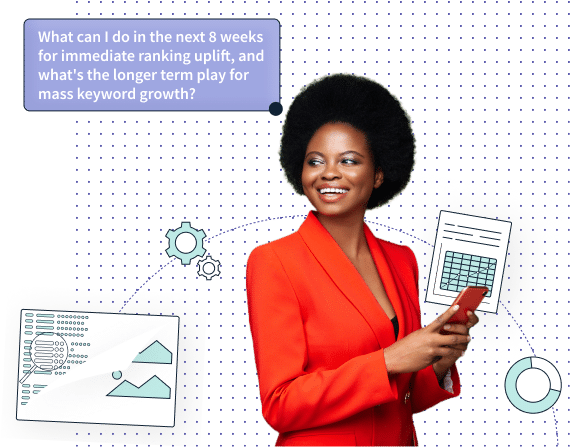 Drive users to conversion faster
Help users find the information they are looking for faster. Search engine algorithms prioritize user experience and context over other factors. For a good reason, solving UX issues improves message resonance, conversion path clarity, time on page and reduces bounce rate. 
Areas of focus

CLS

LCP

Navigation logic

Breadcrumbs

Mobile usability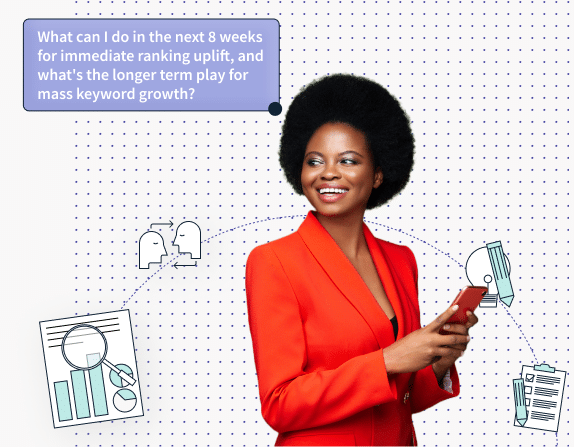 Remove usage barriers
Website accessibility compliance is critical for a well-designed and coded website as it lets you scale your website to a wider audience pool.
Areas of focus

Contrast ratios

Alt text

ARIA

Href-lang

Text sizing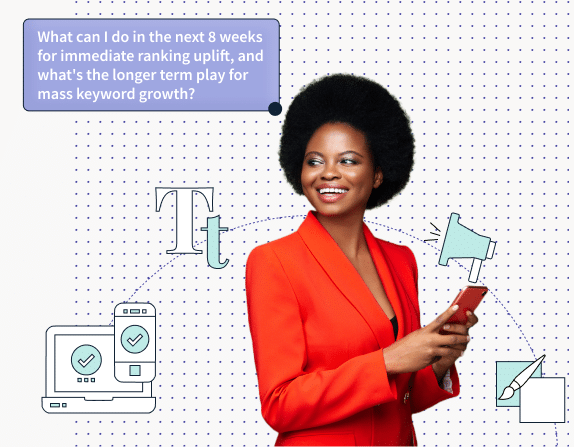 Build resonance to grow leads
Well-written website content, enriched with SEO logic, increases traffic and conversions. 
Areas of focus

Meta tags

Internal links

External links

Keyword clusters

Content topics

Page enrichment

SERP features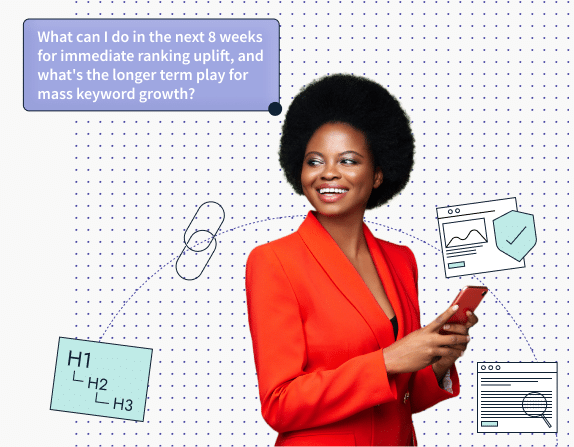 How much does an SEO audit cost?
Enterprise-level SEO audits span from $6,000 through to $9,900, not including tailored plans that are custom scoped. A typical audit takes between 4 to 8 weeks and involves multiple search marketing professionals (ex: developers, strategists, UX consultants and editorial staff) to give a 360* view of short, medium and long-term organic strategy goals.