Agency vs in-house vs freelance writers: what's the best option for my B2B content?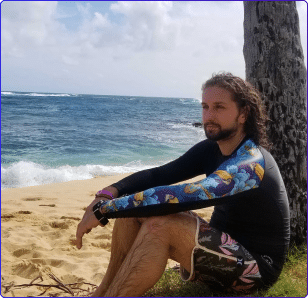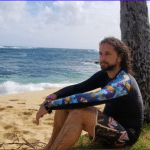 Imran Selimkhanov
Founder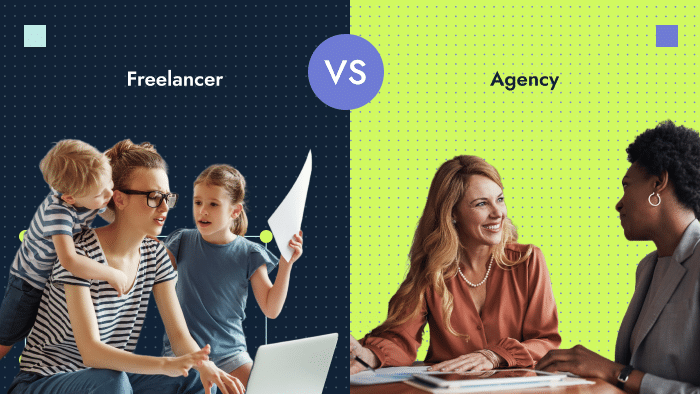 The best person to create B2B content for your brand will depend on your business needs, including the complexity of your product, content strategy and marketing budget. Still, you have to weigh your options: leveraging your in-house team, hiring freelance writers or partnering with a content marketing agency. 
In doing so, keep in mind that no content marketing strategy is the same, so a one-size-fits-all approach won't work for you. In fact, brands are divided when it comes to having their content writing efforts in-house or not. Per a Semrush's survey, 56% of respondents say that they outsource content, while 44% have their own team of writers.
The non-negotiable here is the importance of outputting high-quality copy that resonates with your target audience, especially if you want to succeed in search. To help you find out the best approach for your B2B brand, let's review what content outsourcing is, its pros and cons.
What is content outsourcing?
Content outsourcing refers to the practice of hiring an external third-party company or individual to create content for your organization. In 2022, 37% of surveyed marketers stated they outsourced copywriting, according to Statista. 
Examples of content that can be outsourced include:
Writing and editing blog posts and articles

Developing e-books and whitepapers

Creating product descriptions and reviews

Managing social media content

Building infographics and presentations

Producing video and audio content such as podcasts and explainer videos

Translating content into different languages
By outsourcing content creation, businesses can free up their own resources and focus on other important aspects of their operations. Content outsourcing can also be helpful for marketing teams that need specialized expertise or skills that they may not have in-house. 
For example, a business may want to outsource their copy to a digital marketing agency that specializes in SEO writing or has experience in creating content for a specific industry such as B2B SaaS.
By outputting high-quality content, you can increase organic traffic and website rankings for targeted keywords. Generating leads and improving brand awareness are also top reasons for investing in content.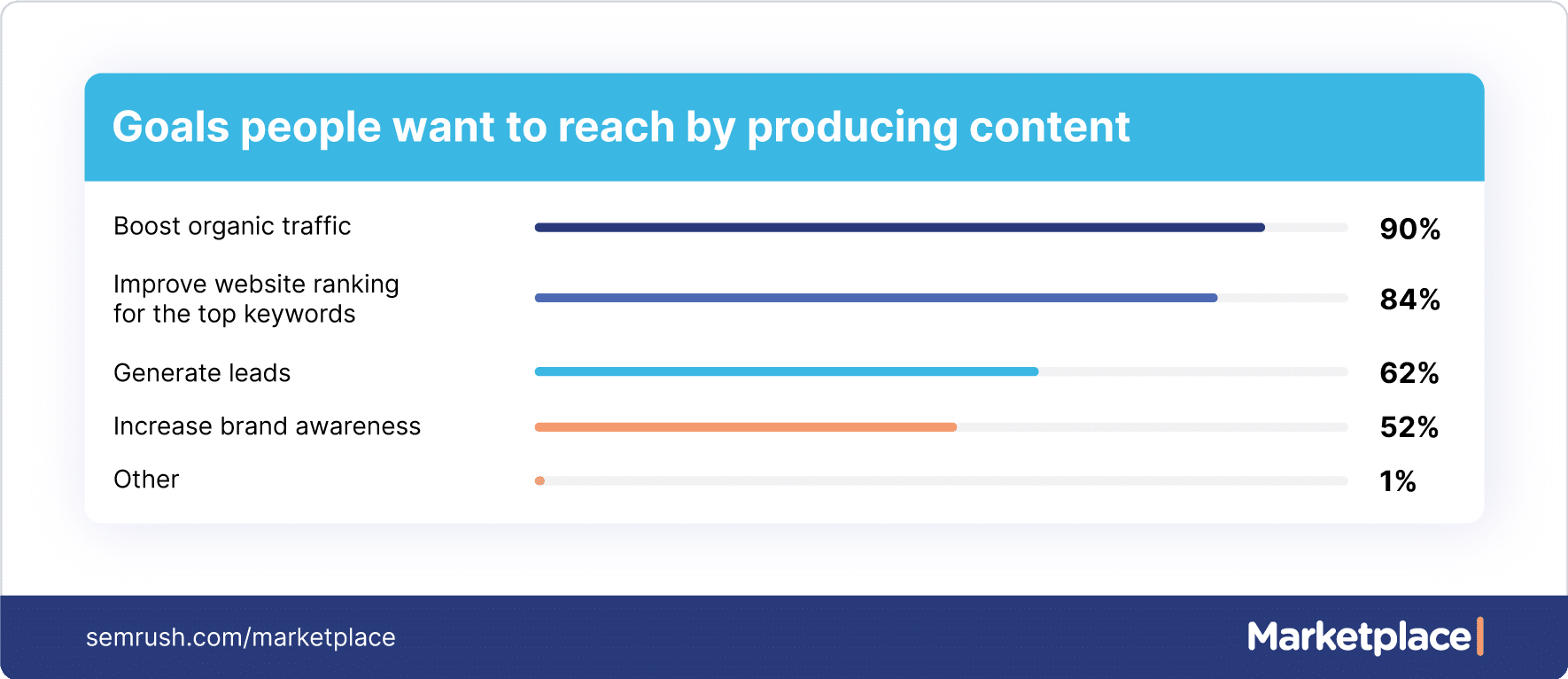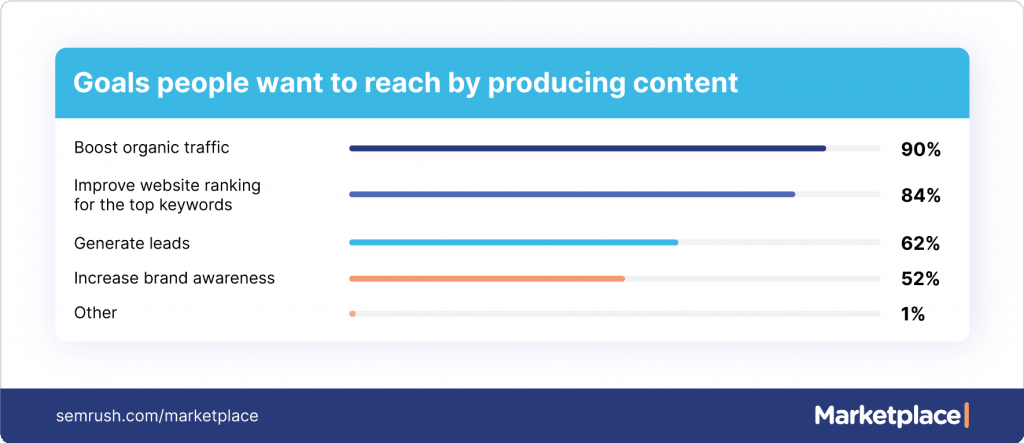 Source: Semrush's Outsourcing Content Writing: Biggest Challenges and Main Benefits
When it comes to content outsourcing, B2B companies typically choose between working with freelance writers they already have a relationship with or hiring an agency.
Now, let's learn the pros and cons of each option.
Freelance content writer: Pros and cons
A freelance content writer works independently as a contractor, outputting written content as requested by clients. They are not employed by any particular company, but are instead hired on a project-by-project basis. Using freelancers is great for easy topics (lifestyle, fashion, general contracting, real estate etc.), but quality issues will arise if you require true thought leadership. Keep in mind that non-research backed pieces can perform poorly in search and, even worse, tarnish your brand reputation (especially in B2B).
Should my company hire a freelancer?
| Pros of a freelance content writer | Cons of a freelance content writer |
| --- | --- |
| Working with freelancers allows for unlimited content output because you can hire multiple writers simultaneously. | Freelancers may not always be reliable, as they may have multiple clients at the same time. They are not "bought-in" to your vision, it's just a job for them. |
| Freelancers do not require benefits, office space or other overhead costs, making them a more cost-effective option for businesses. | Freelancers who want to pull a "fast one" may heavily rely on AI writing bots without doing their homework on your industry, solutions or personas. |
| Outsourcing to a freelancer gives companies access to a global talent pool, enabling them to find the best person for the job, no matter the location. | Freelancers often have limited resources, technology, research materials and SEO experience, leading to low quality content. |
Using freelancers is great for easy topics (lifestyle, fashion, general contracting, real estate etc.), but quality issues will arise if you require true thought leadership. Keep in mind that non-research backed pieces can perform poorly in search and, even worse, tarnish your brand reputation (especially in B2B).
✍️ New to SEO writing? Check out our guide with our best tips on how to write for SEO.
Outsourcing to a content creation agency:
Pros and cons
Outsourcing to a content creation agency is a common practice where companies delegate their marketing services to another company.
Should my company partner with a B2B agency?
| Pros of joining forces with an agency | Cons of joining forces with an agency |
| --- | --- |
| Agencies specialize in providing SEO content geared for demand generation. Their teams often have a high level of expertise, time-tested processes in content creation and access to advanced SEO and writing tools that help garantee quality. | While outsourcing to an experienced agency can result in high-quality content with SEO in mind, there's the risk of receiving subpar work if you choose the wrong agency. |
| It's more cost-effective than hiring in-house employees, especially if the agency is located in a different region where labor costs are lower. | By outsourcing, you may have less control over the content creation process, which might result in a lack of alignment with your brand's voice and message. |
| Agencies can provide a fresh perspective and outside-in approach with a team of SEO experts, writers, editors and graphic designers. | Outsourcing to an agency means you rely on their resources and expertise, so make sure to sign a contract for a set duration of time to guarantee resourcing. |
🏷️  Selecting a B2B agency? Keep this SEO agency selection checklist in mind.
In-house content writer: Pros and cons
There are also situations where you might want to have your content team in-house.  
Should I create content in-house?
| Pros of keeping content in-house | Cons of keeping content in-house |
| --- | --- |
| Having an internal writing team allows for complete control over the content creation process, ensuring that the copy is closely aligned with the brand and meets specific quality standards. | In-house writers typically get bored writing about the same topic repeatedly. Bored writers will lead to staff resignations, defeating the purpose of keeping content in-house for consistent branding. |
| With in-house content creation, there's no need to wait for content to be outsourced and returned, resulting in a faster process and improved efficiency. | In-house teams lack the fresh perspective from working with outside professionals such as an editor and SEO consultant. |
| With in-house content creation, you can more easily adjust content creation strategies and tactics as needed to meet evolving business goals. | In-house content development may be more expensive than outsourcing, as it requires a significant investment in resources, technology and talent nurturing. |
Which content resourcing approach should you choose?
The decision to create content in-house vs agency vs freelance writer depends on factors such as your budget, timeline, quality expectations and level of control.
Your team might be willing to output content for your website, but it might come at the expense of delaying other tasks. When you outsource, your team members have more time to focus on what they know best, contributing to increased productivity and internal resources savings.
Outsourcing to a freelancer can be more cost-effective than an agency. On the other hand, according to a survey by Semrush, 69% of respondents cited lack of understanding of brand voice or business value as their most significant issue when working with freelancers.
The takeaway? Determining the right choice between in-house writers vs freelancers vs agency will depend on the specific circumstances of each case.
🏷️  Check out our guide on how to hire ghost writers.
Output high-quality content for SEO success
About three out of four B2B marketers use content marketing as part of their overall marketing strategy, according to a survey by the Content Marketing Institute. High-quality content is the cornerstone of a successful SEO program. That means, to be successful in search, you need writers who know how to craft copy that converts. 
Not ranking? Learn how sloppy copy can hurt your brand reputation.
✍️ If you are ready to work with a marketing consultancy with expertise in search-optimized content, let's chat about how we can help you build and streamline your content writing. We have a team of writers and editors with expertise in SaaS copy, but we can also work with your own in-house writers and freelancers to optimize your content for search.
Frequently asked questions
Does Productive Shop offer
content creation services
?
Yes. As a B2B consultancy with expertise in enterprise SEO, Productive Shop offers high-quality content that converts. Our services include competitive analysis, editorial calendar and B2B copywriting.
Our seasoned writers are specialized in the B2B SaaS industry and can plan, research, interview your subject matter experts (SMEs), write, edit and optimize search-optimized copy for your landing pages, blogs, white papers, case studies and more. 
How do I ensure
brand consistency
throughout my content?
By maintaining messaging, your brand can build trust and loyalty with clients. You can maintain brand messaging by:
Developing an effectively worded mission statement.

Generating brand guidelines with tone of voice and

writing style preferences

.

Maintaining the same content creator for all your written content. 
Is outsourcing
SEO blog writing services
good for business?
Yes. SEO blog writing services offer companies specialized content production to improve the website's overall search rankings. Optimized blog writing services include adding crosslinks and target keywords naturally and strategically to help the piece rank well — all while providing value to website visitors, which is key to create brand awareness and generate leads.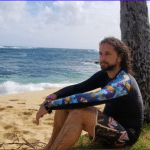 Imran Selimkhanov
Imran is the founder and CEO of Productive Shop. He writes on B2B demand generation and SEO strategy topics to help startups understand how to win digital share of voice. Prior to Productive Shop, Imran led demand generation at an Oracle consultancy, ran an e-commerce site servicing LE teams and helped build PMO offices at technology startup companies. When he's not at work, Imran can be spotted hiking in the Rockies, honing his clay shooting skills and tumbling off of black diamond ski tracks due to overconfidence in his skiing abilities.