How GovTech startup Esper empowered sales teams with B2G content marketing
Editorial calendar
Sales content writing
On-page SEO
The case:
GovTech startup Esper wanted to leverage business-to-government (B2G) marketing in their strategy to build brand awareness, generate demand and convert leads. In particular, the sales team was requesting help from marketing to create resources that resonate with their key buyer personas. Internal teams, however, needed extra hands to output more content that is both aligned with their sales process and optimized for search.
The solution:
Productive Shop helped Esper scale up their B2G content marketing efforts in just six months. After conducting extensive market research, our strategists built a targeted editorial calendar to empower Esper's sales professionals with the resources they needed to nurture prospects and close deals. Then our writers came on board to craft a series of SEO-ready articles to educate on the problem Esper is solving, describe the platform's benefits and provide a clear path to purchase and implementation.
The industry
Government technology
Headquarters
Austin, Texas
Project duration
6 months
Esper: Building thought leadership in government policymaking
Esper is on a mission to modernize policymaking in government. 
This GovTech startup provides a cloud-based, SaaS policy management platform purpose-built for agencies across the United States. With Esper, policymakers can research, draft and track the progress of all their policy activities from a single source of truth.
Many government agencies, however, still rely on paper-based policy processes and manual workflows. As a result, policies were getting lost, often leading to duplicate work and missed deadlines. By outputting B2G content that helps to navigate and solve these challenges, Esper sees an opportunity to build thought leadership and strengthen the case for modern policy management in government.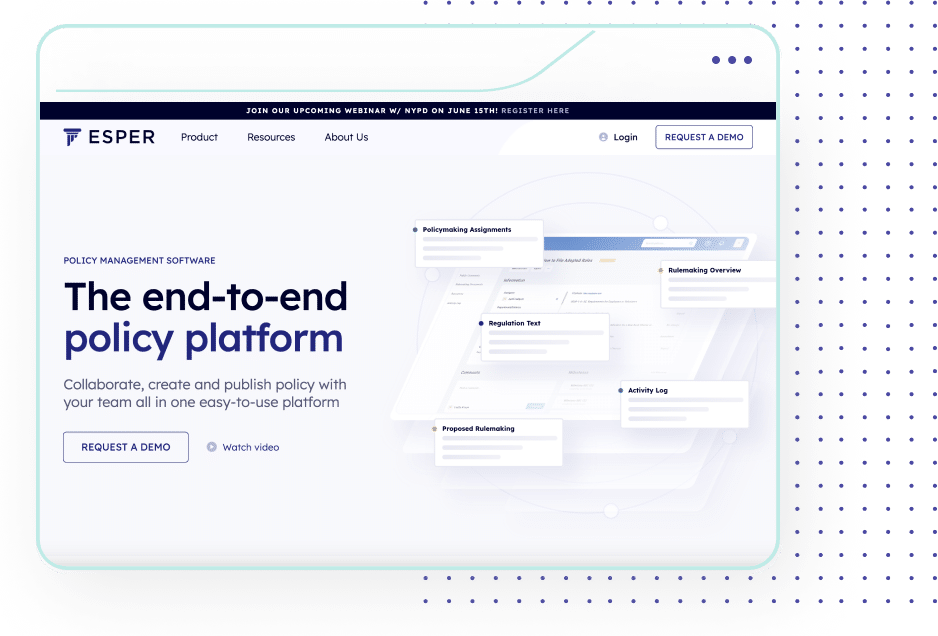 Leveraging Productive Shop's expertise in B2G marketing strategies
Given our expertise in SEO-driven business-to-government marketing strategies, we started this project with comprehensive market research, website audit and keyword analysis. However, after internal changes within Esper's marketing team, we quickly adapted to their new business requirements and focused all our efforts on B2G sales enablement content.
Editorial calendar tailored to
B2G sales enablement
​​Productive Shop's content writing team interviewed Esper's top government sales executives on the typical flow of their procurement process. 
While regulators and analysts might look for  ways to work on a policy draft simultaneously, project managers want to route policies through workflows with ease. Chiefs of staff, in their turn, want to understand the status of policy work within the agency and ensure efficiency. And as with any software procurement process, IT needs to vet the technology to ensure security and compliance. 
Based on these sales insights, keyword research and government marketing trends, Productive Shop built a strategic editorial calendar to resonate with Esper's key personas. We mapped the topics to specific personas rather than stages of the sales funnel. With this B2G content marketing strategy, the goal was to empower Esper's champions with useful resources they could share directly with other influencers and decision-makers. For example, while an article on how Esper enables version control would interest rulemaking coordinators, the CIO office would be more interested in learning about Esper's security controls.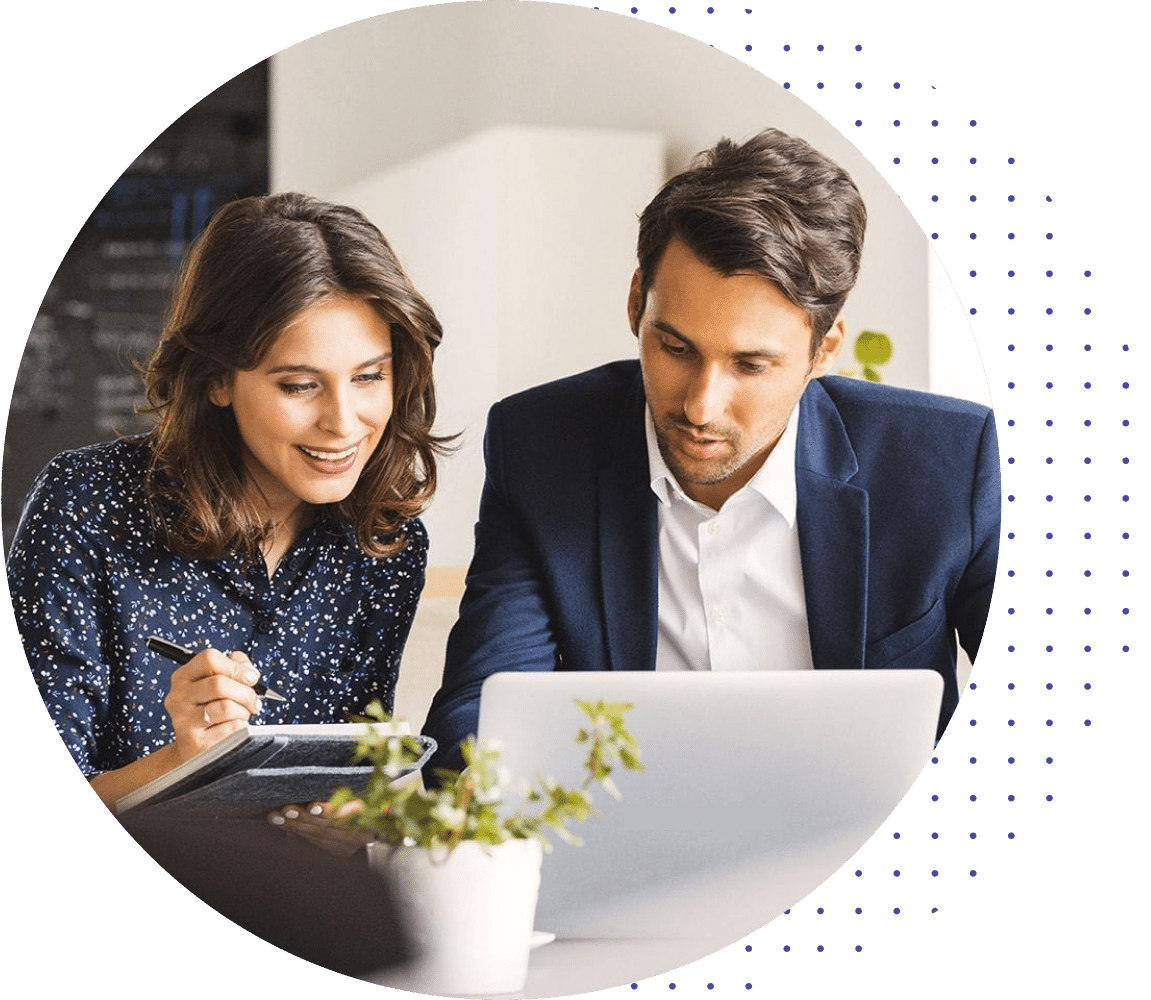 Content writing grounded in subject matter expertise and SEO best practices
Productive Shop's writers worked closely with subject matter experts (SMEs) to create resonating content that speaks to Esper's buyer personas, their pain points and motivations. 
First, our team reviewed sales decks, case studies and product documentation. Then, we conducted SME interviews with Esper's internal teams to get insider knowledge on key policymaking topics. This way, we could ensure the content was accurate, deep and authoritative, helping Esper establish thought leadership, drive demand and nurture leads. 
Valuable content also has SEO benefits. Search engines reward unique, high-quality copy with higher rankings. And our writers live and breathe SEO best practices, too. 
SEO edits for increased search reach 
Productive Shop also optimized content written by Esper's internal teams in order to attract and reach more online share of voice. 
Following SEO writing best practices, our editors enriched the drafts before publication with keyword structures, crosslinks and metadata. The goal was to increase Esper's keyword base and rankings for topics that their target personas search for.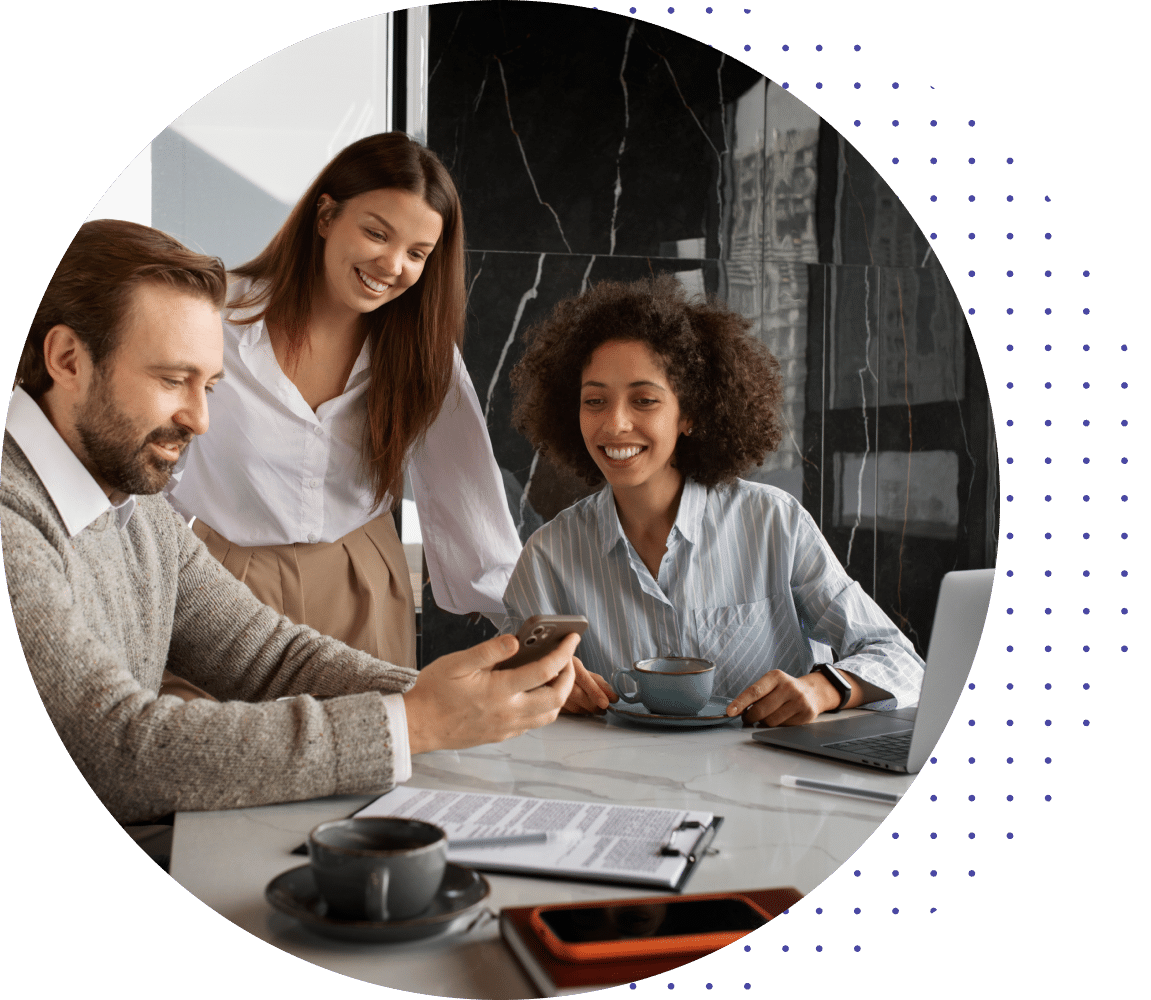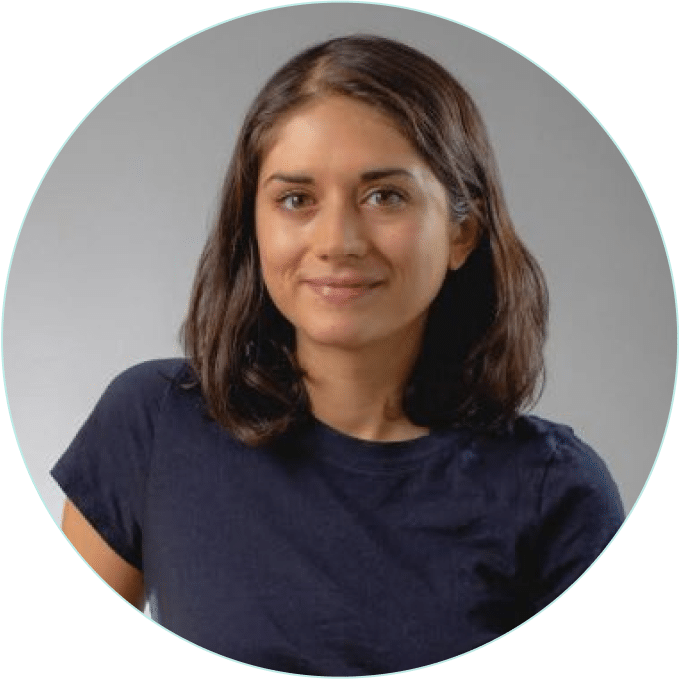 A flexible partner willing to pivot and adapt to the requirements of government marketing and sales teams
"I highly recommend Productive Shop to government technology startups looking to create content as part of their demand and lead generation efforts. Their passionate and flexible team was able to quickly pivot and change the direction of the project to adapt to our new requirements. In a short period of time, they have helped us to create great buyer enablement content and added incredible value to our efforts in marketing for government agencies."
Maleka Momand
CEO and co-founder of Esper
If you've been
referred

, give us a shout.