The Perfect SEO Strategist Position [2023 Update]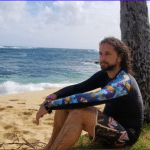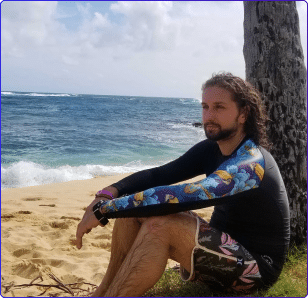 Imran Selimkhanov
Founder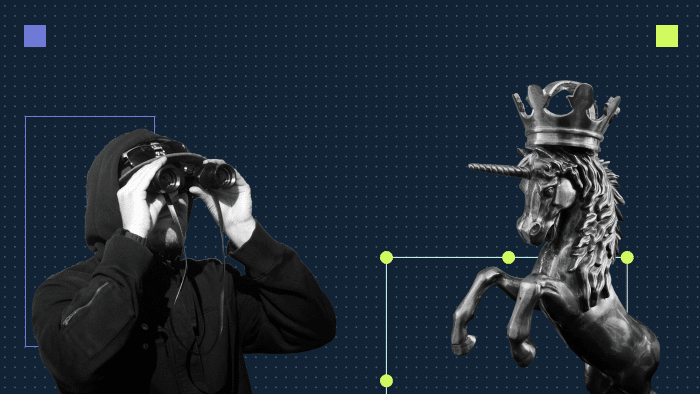 Finding a great SEO strategist is like hunting for a unicorn, but unlike unicorns, great search optimization minds do exist. So, to help you win on job board visibility and attract and select the right candidate, we've put together this not-so-short read.
As my team consults B2B SaaS organizations in winning an organic share of voice (OSOV), we typically end up helping to hire an in-house SEO team after the first 24 months of a search project, and of course, it's never as easy as it could be and should be. The market is saturated with people who think they know SEO and that's far from the truth.
What is an SEO strategist?
So… how do you find the right talent that will help to increase your OSOV while understanding how to drive conversions for those beloved demo signups and whitepaper downloads? In other words, what makes a great strategist who isn't full of shit?
The typical SEO strategist job description is that of a person who knows how to put together an SEO strategy, understands the concept of demand generation, knows how to copywrite and map keywords. And typically, most companies (client-side) have an absolutely wrong idea of how to hire for a killer strategist as they are unclear as to the responsibilities of this position.
From our experience, below is a non-chronological list of what it takes to be an effective strategist — that you want to work with and will bring value to the organization. Use this article as a guide to help you understand who you are looking to hire and how to put together a killer SEO job description.
A relentless will to understand the context of your industry
Understanding deep context in marketing is paramount and applies to virtually every department within a marketing agency environment — however, the copywriting team and the search optimization team must know the nuances of your industry. What does knowing nuances actually mean? Here's my take on it:
Knowing the TAM, SAM and SOM numbers will pave the way to understanding which personas to target and how to use your organic marketing budget to effect.

Subscribe to the most read publishers (news channels, blogs, influencers) that your target audience reads, watches and listens to. Why? Because you need to

feel

and get into the mindset of the customer in order to resonate with them via copy and the

right

keywords, and not just the most searched ones.
Continually elicit requirements to understand the product UVP and product roadmap
This is a no-brainer, your marketing team, especially the search strategist, must understand the nuances of the product along with future releases. The candidate must have a genuine interest in the product and how to position it for maximum visibility online based on how people search for it.
What you're looking for here is a spark of ingenuity on how the search specialist will position your product to a searching audience. 
What's on the product roadmap, and how will it enable customers? 

If we're not a well-known brand, how will you position us in search if no one is looking for our brand or even our new product category? 
Experience in conducting methodical competitive research
Most career postings for SEO specialists completely ignore the most important factor of being a search professional, and that is thorough research to gain competitive insights.
And no, research doesn't mean shoving a domain name into Similar Web or Ahrefs and blindly believing what a machine will output. There's an art to methodical research, here's what I've seen the best specialists do to get their bearings correct:
Have an open communication channel with the sales team (this goes for all marketers) as they'll provide you with a wealth of information on what the customer asks about, why they win or lose deals and, of course, the top favorite product features. All of this will help hone in keyword research on the

right

themes and save ample research time.

Know how much research is

too much research

. Many non-results-oriented people will hide behind what I call the

continuous research mode,

whenever you ask them what they are up to, they'll hit you with the "I need more time to research" or "I'm still gathering keywords" lines. Know that it should never take over 3 weeks to thoroughly understand the search behavior of an industry, even if you are new to it. Yes, you'll continuously learn and adjust your search strategy as you run the project, but the majority of findings must be complete within that first month of the search strategist being hired.

They must be able to justify the following questions about the keywords and themes they've chosen to win at:

How do you know this keyphrase is what the market is searching for?

What do we need to do (specifically) in order to win at this keyphrase, and how long will it take?

What's our chance at winning at multiple keyphrase themes and in how long of a time frame are we looking at? How did you calculate it?

What are the paid and organic efforts of our competitors in comparison to ours? Do we even stand a chance in the top 20 positions?

What are the top 25 keywords that we should concentrate all of our efforts on, and how do you know these are the most important?
A thorough understanding of at least three SEO tools to aid with maintaining a search campaign
There are ample SEO candidates that will flat out lie their way into companies pretending to know what organic search marketing is, yet not be proficient, and I mean actually proficient at least on three key toolsets.
Typically they need to know competitive research, paid keyphrase forecasting and technical issue identification & automation toolset. Here's the most basic toolset anyone who calls themselves an SEO professional must know:
Google Search Console & Bing Webmaster Tools: Mandatory, if someone says they know what this is, just ask the following typical trip-up questions that will parse the liars from the truth-tellers.
Questions to ask:
How would you explain CLS to a business user?

If one day I noticed 500 pages indexed on my website and then over the next 2 weeks there's a drastic decline and I'm now seeing 150 indexed pages, what could be causing this?

In what case would you need to submit multiple sitemaps? 

How can you activate the FAQ or Knowledge Panel special feature set in the search console?

How do you check if our user experience is engaging the audience?

How can you check if a page is indexed?

If Google Search Console doesn't show major issues, does that mean our site is in great technical health?
Ahrefs, SemRush, Similar Web etc.: These are typically good options for competitive research, keyword gathering, and, of course, position/rank tracking. 
Questions to ask:
How many keyphrases do you track in a typical campaign? How many are too many?

Explain your process of tagging keywords for rank tracking.

What are the potential causes for a rank to continually be dropping? Walk me through the potential mitigation strategies.

Explain your process of finding hidden opportunity keywords.
Screaming Frog or alike substitute: SEO specialists must know how to use it or use alike substitute such as PowerSuite. The thing is you cannot survive without technical SEO and understanding how to sort through hundreds, if not thousands, of rows of issues to identify tickets for developers.
Questions to ask:
Can you diagnose and fix canonical issues using this tool?

Can you diagnose HREflang problems using this tool?

How is the keyword research done by ScreamingFrog different from Semrush, Ahrefs? Is there a need for multiple tools?
Yoast or AOL: Some toolsets must be implemented as plugins within your CMS to help the search and copywriting team to implement the super basics of SEO, such as meta titles, descriptions, internal linking, schema etc.
Questions to ask:
Do you know how to stop Yoast from working on specific pages?

Do you know the weaknesses of Yoast as a plugin for SEO? 

What is organization schema spamming?

Can you add JSON LD to Yoast's own fixed rendering?
Grammarly or Hemingway: Although the chief editor of the copy team must be able to check for plagiarism, keyword usage and plagiarism checks should regularly be performed by the search specialist prior to and after content goes live.
Questions to ask:
How often should you run a plagiarism check? What are the different types of plagiarism that can get detected?

How has Grammarly helped you in producing better language?

Has using Grammarly for reviewing your language positively impacted your client relations.
Understand content marketing strategy and liaise with the content team
Most digital marketing agencies that deal with SEO and website design are quickly becoming content-driven powerhouses. You cannot run a successful organic search initiative without knowing how to identify, direct and verify content strategy. 
Content creation is an opportunity to show your thought leadership, help solve your customers' pain points and attract leads. Great content is engaging, contextually relevant and useful to your audience — and, of course, optimized for SEO.
Writing for SEO is not only about using the right keywords at the right place but also about the quality of the copy itself. Sloppy sentences, typos, and duplicate content can all hurt your rankings. SEO-friendly content has a good readability score, which means that the text is easy to understand and skim through. Content marketing pros break down the copy with headings, bullet points, sentences in bold, short paragraphs and images.
Questions to ask: 
How do you identify the topics for the content team to write? 

How do you validate that the live content is having the impact you wanted?

How do you identify the minimum amount of content to write per month? Is there a maximum? 

Can you walk us through the process of how you prepare content briefs? 

Can you explain the process of content enrichment and its frequency?
Close familiarity with Standard Google Guidelines for Technical SEO
Before you get all excited, I'm not going to list all technical search issues that pop up from time to time, remember we're talking about hiring the right candidates, and here are the top areas they should tell war stories on: 
Knowledge of Top Ranking factors

Do you know that Google has hundreds of ranking signals? Do you know that you should not obsess over single SEO factors for clients? Do not assume specific ranking factors always have the same weight in relevance decision by Google. Different ranking factors affect different queries (variable weight is a given factor of analysis when determining relevance), hence it is necessary to apply a diverse set of strategies to the same website.

Troubleshooting issues

Can you test pages with Google tools such as LightHouse, Pagespeed etc? 

Are you able to figure out the primary factors to focus on immediately?

Do you know what to recommend to technical developers? 

Sitemap building

What are the different ways in generating a sitemap?

How do you submit a sitemap to GSC and WMT?

How do you know your sitemap is dynamically adjusted? Should it be?

Canonicalization

Is it okay to have more than one canonical page? (trick question)

Explain your process for verifying that canonical pages are being read well by the Google mobile bot.

How do you ensure that a landing page, blog post or PDF does not conflict with your canonical page?

Image SEO

If an image or an icon repeats on multiple pages, how will you treat the alt text? 

What is the best practice for image file naming conventions?

In what scenarios should you be using JPG, PNG, SVG or WebP image types? 

Cannibalization

 How would you explain to business users what keyword cannibalization is? 

If two pages have similar context and you are at risk of a keyword conflict, how will you solve it?

What is your favorite tool to automatically spot keyword conflicts?

Schemas

Test schemas for all important pages (Main Home Page, Contact Us, About Us, Product or Pricing pages, FAQ schemas etc).

Creating correct schemas (subsets) for pages:

BlogPost

and NOT

Article

schema for blog posts,

EducationEvent

and not

Event

Schema for educational webinars. 
Know how to report on search campaign progress 
Justifying ROI is becoming increasingly important with a "yesterday" priority for marketing leaders. This is especially true for organic search strategists looking to secure a budget to run a successful enterprise SEO campaign. 
In a CMO survey run in August 2021, over 59% of marketers report direct asks from the CEO and 45% from the CFOs to justify their marketing spend. So… reporting is kind of a big deal, and your search team must know at least the basics of it. 
Knowing the importance of reporting: All marketing individuals (including SEO strategists) need to be able to create and justify their strategies in insightful reports. This can be done quickly with the right tools.
What to report on:
Top 50 keywords for the client

Top positions in search

Explain how to strategy is working or not

Top pages and why they are ranking the way they are

Best converting pages and how you can use the strategies elsewhere

Top topics clusters and performance within them

Proving SEO results with Tag Manager statistics 
When to report: Ideally, you should create small reports every month and create an extended insightful report with a dashboard for senior management every quarter.
Red flags to avoid
Doesn't know Google Analytics and how to analyze search vs. paid trends and their influence on goal conversions. 

Obsession with singular ranking factors (e.g. content creation, CLS).

Doesn't trust Google Tools and their metrics.

Not using Standard Google Toolset for diagnosing SEO issues and only focusing on external or singular tools.

Freelancers/contractors who don't put their heart and soul into your business.

Freelancers who do not have ready access to developers, copywriters and paid advertising specialists.

Someone without experience of working with CMS systems.

Someone who doesn't know how to use the keyword planning tool proficiently to forecast keyword success.

The "I do things manually" via Google Search, Trends and counting issues (creating and executing SEO tasks without evidence and data).
Common SEO career FAQs
How much do you pay an SEO strategist?
The average SEO strategist's salary according to Glassdoor is $62,732 in Canada. Naturally, this depends on their skill set and the organization they are going to be working for. From our experience, most senior strategists (7+ years of SEO) land in the mark of $85,000 plus commissions for extended and new business, which puts them well above the six-figure mark. Getting there, however, takes a curious personality who is well-rounded, client-facing and has an analytical mindset. 
How to become an SEO strategist?
Start as an SEO analyst, product manager or technical business analyst in a large marketing corporation that services multiple clients, use them for knowledge and learning on mistakes. Then bolt over to agency life as it's infinitely more exciting than a big corporation where you'll always be a number. An SEO agency will allow you to hone your skills with a multitude of brain-teasing projects and almost always a constant fire to put out — fun.
What's the difference between an SEO strategist vs. SEO specialist?
An SEO strategist is capable of more abstract thinking (necessary for strategic thinking) and is able to create a vision more profoundly than an SEO specialist (a subset skilled position of an SEO strategist). An SEO specialist is capable of all tasks that are part of improving on-page and off-page SEO. 
What are the best places to get SEO specialist training? 
The best place to learn SEO is at the shrine of the beast itself: Google SEO Documentation. The second resource would be the Google YouTube channel: Google Search Central. Many of Google's own developers inform users about how Google ranks websites with its algorithm. This should be the primary source of knowledge for specialists. Secondary sources can also include Search Engine Journal, Moz.com etc, as according to John Mueller himself, these are really good sources for SEO training and knowledge.
[BONUS] SEO Strategist Job Description 
Enterprise SEO can be dull, which is why we need you on the team to use outside-the-box creative problem solving on positioning our product forward! We're going to look to you to help us grow organic share of voice and increase inbound MQLs. You'll get to work with great product and sales teams to build out a world-class SEO strategy to attract the right eyes to the website. 
Since organic is such a wide field, we thought to hone in on what matters most to us, so read over the below requirements and see if they too "match" what you're looking for in career growth.
About the position
Understand product marketing and the typical B2B sales cycle.

Create a bold and achievable SEO strategy for your client. You have to ensure it passes with senior marketing executives and aligns with company and product strategy.

Knowledge of why SEO is important in 2023 moving forward (Web3, B2B Saas trends, native apps etc)

Able to differentiate client SEO requirements for different industries.

Have the ability to create the right SEO strategy for the client(s), keeping the brand in mind and not deviating from the primary marketing focus strategies.
Responsibilities
Regular keyword research for your client(s) to enable the right copy for content strategy.

On-page improvements such as meta audits and technical fixes.

Off-page efforts such as finding link-building opportunities.

Tracking keywords in position tracking and looking for weaknesses to improve in your strategy.

Reporting on executed SEO tasks by creating dashboards and explaining results with meaningful insights.

Regular use of Google Analytics and Search Console for monitoring and execution testing. 
How your week looks like
Creating tasks for improving on-page and off-page SEO.

Checking if the strategy is being carried out by all members of the team.

Having meetings with copywriters to ensure the right copy is being written with the right keywords, at the right time.

Analyzing competitor strategies, incorporating their strengths and exploiting their weaknesses.

Having meetings with the project manager (if onboard a client) to make sure they are in the loop with tasks and strategies for the next meetings.
Toolset
Lighthouse, PageSpeed Insights and GTmetrics for technical SEO.

SEMRush, Ahrefs etc for keyword research, paid strategy research, position tracking.

Schema Validator (schema.org), Rich Results, Schema Helper tool for creating and testing schemas.

Analytics and Search Console for data gathering and monitoring.
Education
You read SEO guidelines and watch the right training videos to keep yourself in the loop with the latest search engine news.

You should be excited to be continually learning from: 

Google's SEO Blog

Yoast.com 

Moz.com

Search Engine Journal

Google's YouTube Channel for SEO: Google Search Central

You read the latest algorithm updates and make sure your strategies are up to date.

Bachelors degree in computer science, marketing or economics.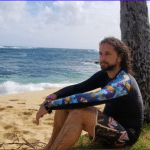 Imran Selimkhanov
Imran is the founder and CEO of Productive Shop. He writes on B2B demand generation and SEO strategy topics to help startups understand how to win digital share of voice. Prior to Productive Shop, Imran led demand generation at an Oracle consultancy, ran an e-commerce site servicing LE teams and helped build PMO offices at technology startup companies. When he's not at work, Imran can be spotted hiking in the Rockies, honing his clay shooting skills and tumbling off of black diamond ski tracks due to overconfidence in his skiing abilities.