Unit increases non-branded organic traffic by 180% with SEO for financial services
SEO Consulting
Editorial Calendar
Content Writing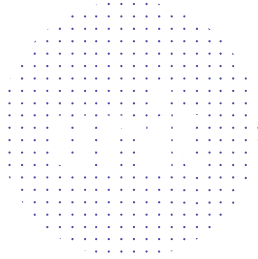 The case:
Facing tough competition in search from new and established players, Unit sought to revamp their search engine optimization (SEO) for financial services. The goal was to improve Unit's rankings for key terms in the financial services industry and boost their online share of voice as a result.
The solution:
Productive Shop created a strategic editorial calendar to help Unit establish search dominance for key industry terms. As part of our financial services SEO campaign for Unit, we solved technical issues on their website and helped to scale up their content by writing optimized guides and enriching resources with keyword structures.
The industry
Financial services
Project duration
One year
Unit

: A thought leader in embedded banking and lending

Unit is a financial infrastructure platform that enables tech companies to build banking and lending products into their offering. They streamline bank relationships and compliance obligations for their customers, making it simple to launch powerful financial features in weeks.

By educating prospective customers about the benefits of embedded banking and lending, Unit has become a leader in the industry. Thanks to their efforts in SEO for financial services, Unit has now extended the reach of their content even further — growing their website traffic and getting more demo request submissions as a result.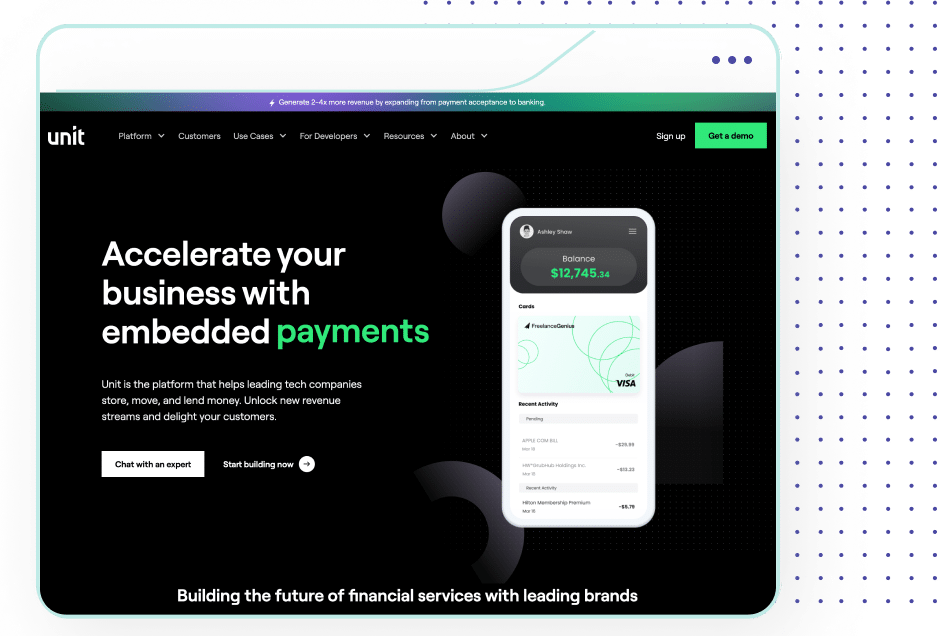 20%
Increase in all traffic from July 2022 to March 2023
55%
Boost in organic impressions from July 2022 to March 2023
100%
Improvement in click-through rates for organic traffic
Overcoming the unique challenges

of SEO strategies for financial services
Tough industry competition
When we started this financial services SEO project, industry competitors were already ranking for many of our target keywords. These competitors regularly publish content in the embedded banking and lending space, contributing to their high ranks on Google search results page for several high difficulty keywords.
Strict legal and branding oversight
Like all technology platforms in the financial services sector, Unit must conform to hundreds of relevant laws and regulations. They place a high premium on brand style, voice and tone guidelines, seeing them as an important way to build trust with prospective customers. As a result, they can't always optimize for recommended keywords or page structures. They also require extra time for legal and compliance oversight.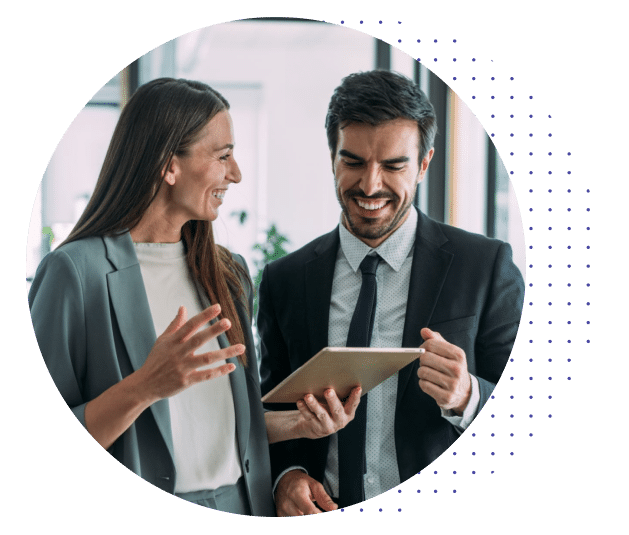 A financial services SEO program focused on
authoritative content
The goal for this project was to bring more traffic to Unit's blogs and guides while adhering to brand guidelines. After conducting market research, Productive Shop put together a strategic editorial calendar to help Unit move up in organic search rankings.
Writing with SEO in mind
As part of this strategy, we provided Unit's writers with keyword research and SEO guidance to optimize new and existing content. We also helped to write and publish search-optimized content. Our writers interviewed Unit's subject matter experts to ensure that the content was comprehensive, authoritative and in tune with brand guidelines.
By writing with SEO in mind, Unit was able to skyrocket critical keyword rankings in the financial services industry.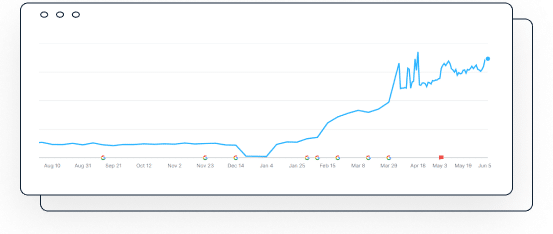 Increasing website traffic
Thanks to greater online visibility, Unit also increased overall website traffic by 20%. When taking into account only non-branded organic traffic, Unit registered an impressive 180% growth in a period of eight months.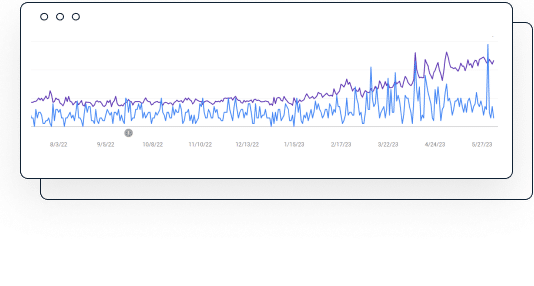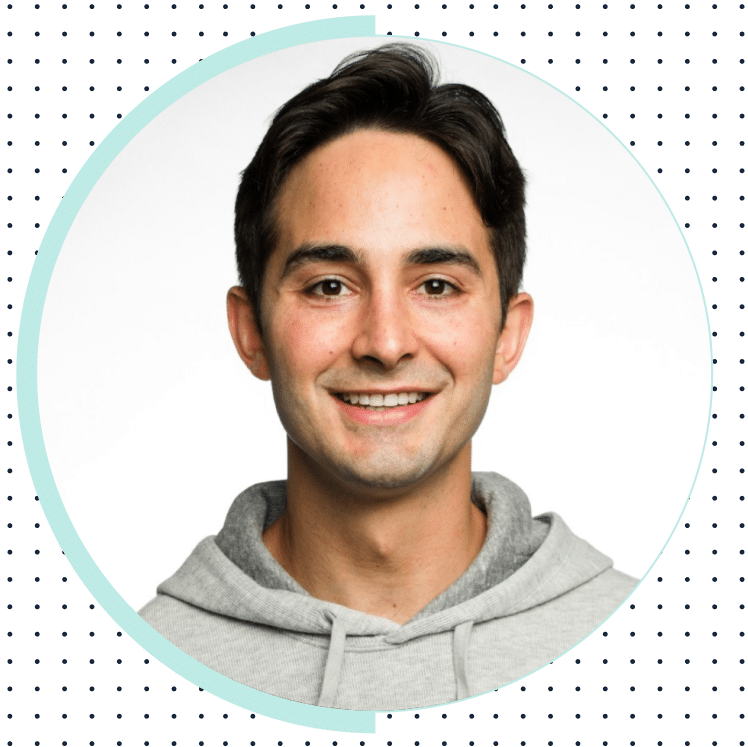 More than SEO for financial services companies. A true partnership
"Thanks to our partnership with Productive, our team has become much more knowledgeable about SEO. I'm thrilled with the gains we've made and would highly recommend them to anyone looking to step up their game."
John Minervini
Content Marketing Lead, Unit
Explore our
SEO case studies
Technical SEO
On-page SEO consulting
Editorial calendar
Content writing
Cybersecurity company increases demo requests by 50%, builds >$7M in deal opportunities
Read the case study
Editorial calendar
Sales content writing
On-page SEO
How GovTech startup Esper empowered sales teams with B2G content marketing
Read the case study
SEO Optimization
Editorial Enrichment
LMS Platform gets 12% YoY in leads & 5.8 MM impressions
Read the case study
See all case studies