Http error: 431 – Request Header Field Too Large
Imran Selimkhanov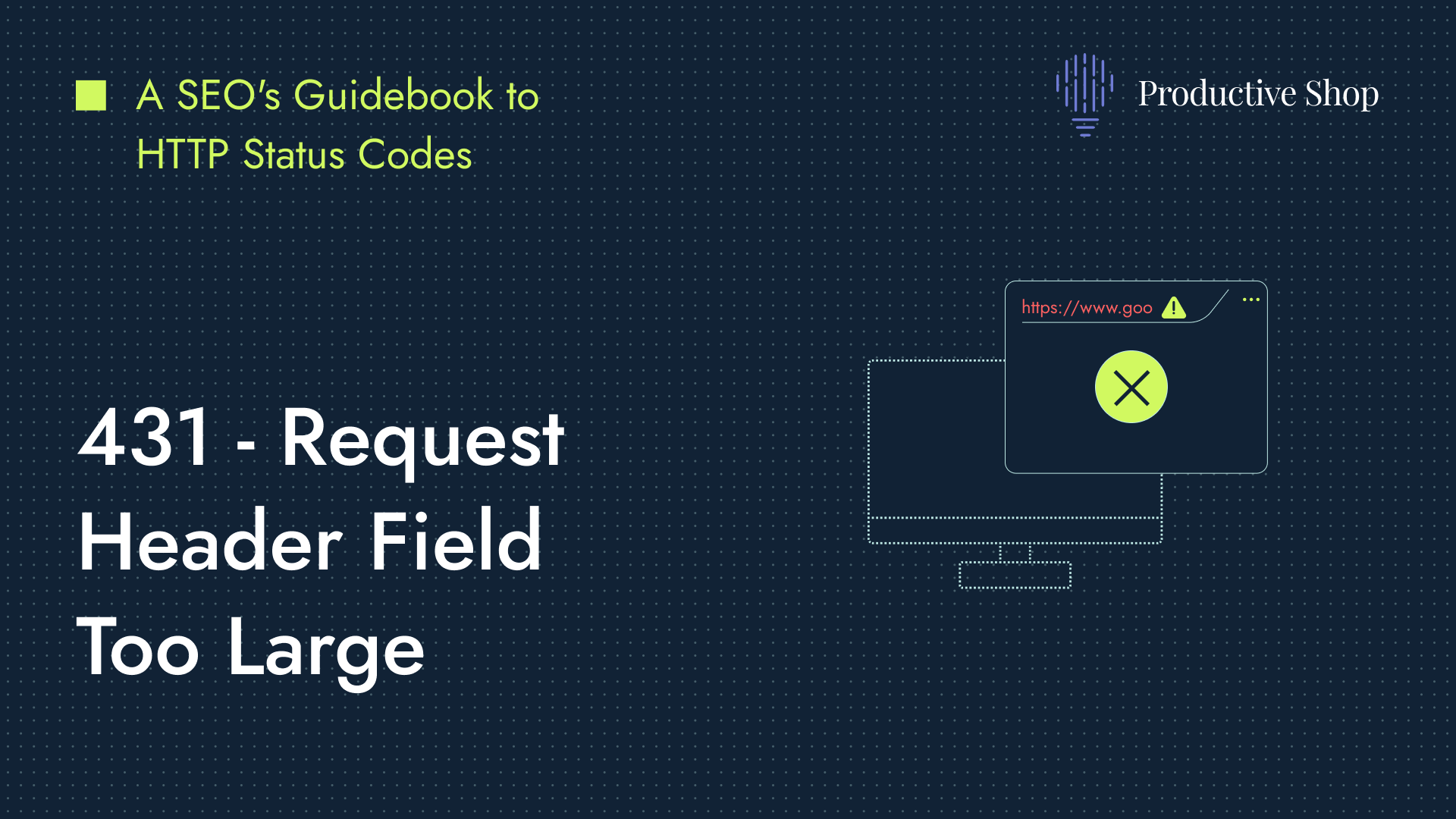 A 431 status code indicates that the request headers are too large. This is often due to a browser setting that is configured to send too much data.
The 431 status code is relevant in SEO because it can cause pages to load slowly or not at all. This can lead to a poor user experience and negatively impact your website's ranking in search results.
To fix a 431 status code, you can try reducing the amount of data that is being sent in the request headers. You can also try increasing the maximum header size limit on your web server.