Password management giant recovers in traffic and leads
On-Page SEO Consulting
Editorial calendar
Technical SEO
B2B/B2C Copywriting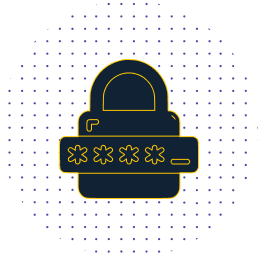 The case:
This client was facing immense pressure in the password management market and was looking to reverse its downward trend of search clicks and leads from Google.
The solution:
Productive built an SEO program focused on the creation of thought leadership content, optimization of key pages and implementation of technical SEO fixes.
The industry
Password management
Company headquarters
Midwest, United States
Project duration
8 months
Active action

to take down the competition and increase clicks, impressions and leads

The password management industry sees intense competition and rival pressure within their top keyword clusters. All competitors seek to compare each other through self-published "competitive pages." It was essential for the client's enterprise SEO strategy to publish these pages and win against the competitors — not only to gain new customers but also to take away those who would choose a rival company.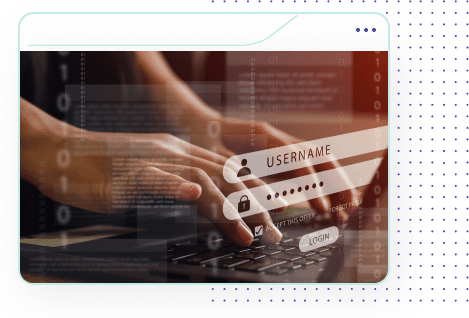 90%
Increase in organic traffic
110%
Increase in user impressions in 6 months
200%
Increase in resource downloads and email collection
24%
Increase in demo signups
The top SEO challenges

we faced — and how we overcame them
Decline in traffic and low keyword base
Due to a non-optimal level of rankings in search engines, the client's website was declining in impressions and clicks. Without search engine optimization, the drop in traffic would have continued, and the required leads from organic search would not have been achieved.
In order to go against competitors' content, the targeted keyword cluster needed a structured writing process. Productive Shop's content team then built a strategic editorial calendar and output 8 thought leadership blog posts per month — all with SEO in mind.
The result? The client was able to meet the competitive landscape's level of content output and quickly beat them in critical rankings – boosting its website traffic as a result.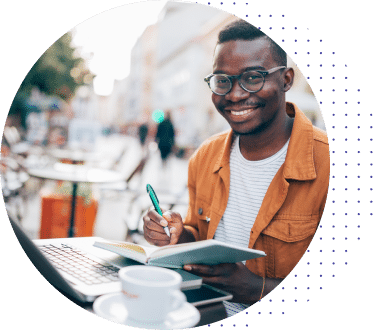 Technical SEO issues
When Productive Shop came on board, the client's website was facing significant load time and other technical SEO issues. These issues pertained to classic Core Web Vitals, including Largest Contentful Paint (LCP).
Productive Shop identified that elements on the client's website were causing page experience to appear negative in the eyes of GoogleBot — the crawler that extracts page information. After Productive Shop provided the next steps in remediation, the company was able to implement fixes, leading to a significant increase in "good URLs" (URLs that match Google's standard guidelines).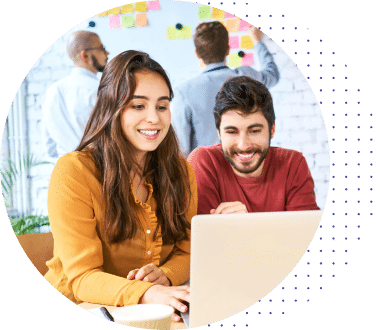 Better rankings

are critical to new customer acquisition

With Productive Shop, the client saw the total amount of pages and their keywords count and harvesting increase significantly.

Our impactful SEO strategy included:
Page enrichment
By adding high-intent keywords to the existing solution and product pages, Productive Shop helped these pages to rank higher on the SERPs. These efforts led to increased customer acquisition without the need to create new pages from scratch.
Internal linking
A deep internal contextual web of links is essential to any successful search engine strategy. Productive Shop provided the client's team with internal links that increased the equity spread across the URLs. This effort helped to increase generalized rankings.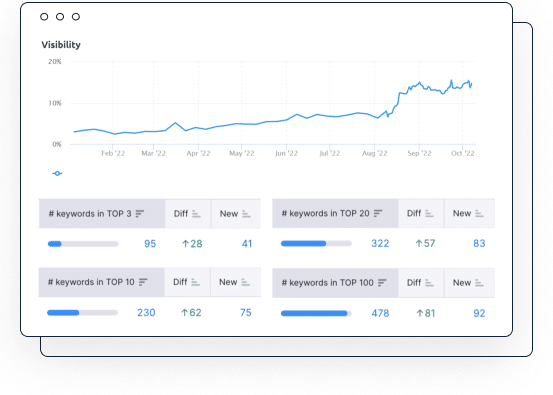 An effective SEO

strategy is synonymous with demand gen success

This quick recovery for the client was aligned with internal marketing goals for the year.

Increased goal tracking and SEO attribution in Google Analytics
Productive's targeted SEO efforts contributed to an increase in the total leads generated — quickly attributed through fine-grained goal tracking in Google Analytics. The client's demand generation team was able to view the results regularly and compare them with previous periods to understand the value of Productive's strategy and execution.
Clear visibility of results through updated dashboards
Productive Shop provided the company's team with easy-to-access reporting dashboards. Clear visibility into tagged and clustered keyword performance enabled the client to spend its internal teams' resources on important goals.
Demo clicks, demo requests and email gatherings
The SEO strategy rendered not only an increase in demo clicks and demo requests but also general visits to whitepapers and other gated resources. As a result, the client was able to gather emails from prospects. These emails were then used for email marketing purposes, contributing to lead generation.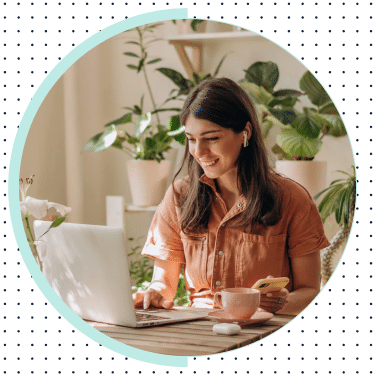 Hear what our client
had to say
Productive Shop's SEO and technical team understood our business context, technical ecosystem and go-to-market direction with ease. They were able to provide a clear SEO roadmap and implementation strategy for increasing our search results presence to help with lead generation. I would definitely recommend them to B2B SaaS teams who need a partner who is obsessed with value creation and knows how to align with their internal growth goals.
Director of Digital Marketing
If you've been
referred

, give us a shout.