The evolution of B2B in demand generation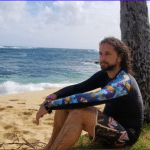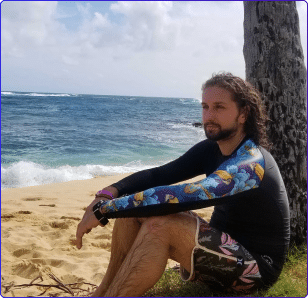 Imran Selimkhanov
Founder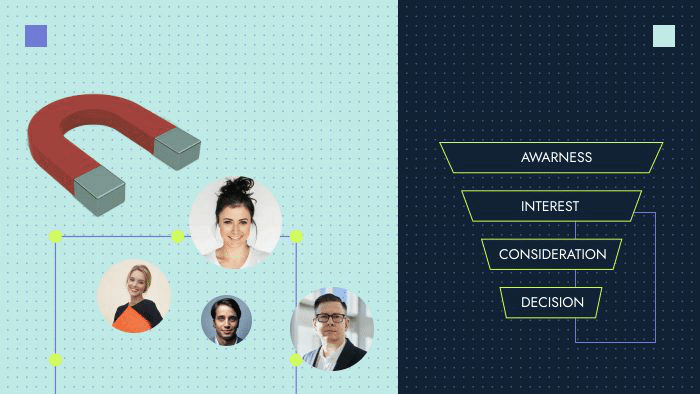 As business consumers' needs and expectations change from year to year, only businesses that can adapt to these changes can stand out to their prospects in a saturated market.
Having a grasp of B2B demand generation trends and strategies is critical to winning a significant share of voice — from organic, paid and referral channels. The aim is to get other companies interested in what you sell. While demand generation is what brings about the most revenue for many businesses, enterprise software products and services aren't typically bought on impulse.
B2B demand generation brings more prospects to business through building a meaningful relationship between the two companies. Awareness can be created using tools such as free trials, webinars, emails, blog articles and other creative content-creation marketing campaigns. 
Latest B2B industry trends
The business landscape has changed drastically as of 2020, defined by lightspeed digitization across all business fronts. In the face of new economic realities, organizations across the world have had to alter how they operate. Lockdowns and reduced physical contact posed a challenge for businesses traditionally reliant on trade shows, on-site show and tells and private networking events. 
Although government-forced lockdowns caused a massive disruption in the B2B industry, businesses have had to evolve operationally, adapting to new customer behavior and expectations. According to data gathered by McKinsey, 75% of people using digital channels for the first time due to the regulations indicate they will continue to use them when things return to normal.
The (even faster) rise of digital channels
"Over the years, we've seen B2B sales struggle mightily to progress customers through the purchase process. And for the seller, it's increasingly difficult to guide customers as some of the complexity comes from within the buyer's organization. The organizations that will succeed going forward will be those that materially simplify the purchase process for customers."

Brent Adamson (Distinguished Vice President, Advisory, Gartner Keynote Speaker) – The New Imperative for B2B Sales and Marketing Leaders
The B2B buyer journey has evolved and buyer-to-seller interaction is different from what it was before the pandemic. B2B companies have found alternative ways to serve customers. There has been a spike in ecommerce and the use of digital channels. 
The increased importance of digital channels such as social media and search engine result pages (SERP) has caused more demand for digital marketing. B2B sellers and buyers know that embracing efficient organic search, paid search and social media marketing programs is critical more than ever.
Marketing teams are funneling more money into online advertising. According to Gartner, there has also been a change in how customers buy and B2B buyers make larger purchases online. 
There has also been a spike in preference for online communication. In a report by McKinsey, over 75% of buyers and sellers now prefer digital, self-guided service through a buyer's journey and would choose remote interaction over physical engagement. 
B2B buyers now want to connect with prospective suppliers through digital channels, they also want to avoid talking to sales as much as possible (to have a sales-less journey). This is the new normal and it is not likely to change. 
Concerns about customer pain points
"Pain points are persistent problems with a product or service that can inconvenience customers and their businesses. For example, a business with too many redundant steps in its strategy."

HubSpot, How to learn customer pain points
Customers will remember their interaction with your company based on how you made them feel. As we enter into an era of new innovations and increased digital presence, it is crucial for B2B businesses to give their customers positive, memorable experiences.
People buy things because they have problems that they can't solve by themselves. Businesses have to understand the pain point of their buyers and then make them aware that they have the solution to their issues.
But to understand what makes buyers resonate with your offering, you need to understand how to build personas and map their journeys.
The basics of demand generation
As an integrated marketing approach, demand generation involves using multiple channels to bring prospects to buyers. However, the most common method is creating various types of content. 
Search-optimized content that attempts to solve a problem or answer questions that consumers might have helps create brand awareness. This strategy increases the chance that customers will find what you are offering.
Webinars, podcasts and in-person events are helpful ways to create awareness and demand for your brand. More interactive methods to boost engagement and create demand for your product are social media engagements, email marketing and live chats.
"Gartner research found that customers who perceived the information they received from suppliers to be helpful in advancing across their buying jobs were 2.8 times more likely to experience a high degree of purchase ease, and three times more likely to buy a bigger deal with less regret." 

Gartner Insights, B2B Buying Journey
Identifying buyer personality
Demand generation campaigns are not easy to create. To drive demand, you need to deliver the right message to your ideal customer. And since demand generation involves omnichannel campaigns, your message needs to stay consistent across multiple channels.
Generating demand is easier when you identify your target audience. You can understand how buyers behave by observing the data footprint of your website and social media visitors. This is called intent data and it gives a clearer picture of your target audience and their main issues. You can then use this information to target each buyer persona with content that suits their behavior.
In B2B marketing, you are dealing with other businesses, not the average consumer. This means that your ideal customers are influencers and key decision-makers in companies. You need to get a clear picture of their challenges so that you can address them properly.  
This strategy will help you create personalized web pages, posts, on-demand webinars and emails that resonate with your client base, generate qualified leads, reach higher conversion rates and identify people to avoid altogether.
Typical B2B buyer journey
The buyer journey describes a buyer's path to purchase. Today's business buyer does not buy system software impulsively nor do they do it on their own. They go through a journey to become aware of, consider and then decide to purchase a new product or service.
As the seller, you must understand this process. This includes the problems that buyers experience along that journey and the influencing factors. Then it becomes easier to sell to them. 
According to Gartner, 77% of surveyed B2B buyers state that their latest purchases were very complex. However, customers that perceived the information offered by the suppliers as helpful are 2.8 times more likely to experience ease with their purchases. Apart from these, they are 3 times more likely to buy a bigger deal with less regret. 
The buyer journey can be broken down into three stages: the awareness stage, the consideration stage and the decision stage.
The awareness stage is where the buyer becomes aware that they have a problem. 
At the consideration stage, the buyer outlines their problem and considers possible solutions. 
In the decision stage, the buyer has decided on their solution strategy and they try to figure out the right seller that solves their problem and finally makes a purchase.
Take a break 👉 Learn about the B2B buyer journey and how to create one.
How to build a demand gen strategy that generates leads
While demand generation helps increase brand awareness, the ultimate aim is to convert the interest of your client base into action. A well-executed demand generation campaign should transform your prospective client into a qualified lead after they have moved through the buyer journey.
Although demand generation slightly differs from lead generation, demand generation strategies should aim to net leads and turn those leads into long-term customers. To attract more qualified leads, you need to drive demand for your offerings. 
Creating demand for your product or service improves the quality of leads and results in higher conversion rates. When properly utilized, demand generation drives more revenue to your business.
Let's talk about the steps involved in attracting leads: 
1. Locate potential customers
Looking for new business prospects to convert into customers is known as prospecting. Without your ideal customers, it gets hard to grow your company. B2B prospecting requires identifying and cultivating potential customers. This means that you have to target potential buyers with the right message that resonates with them at different stages of their decision process.
Because prospective buyers are constantly looking for services and products, locating potential customers is not difficult. All that is left is to deliver the right message to the right prospect at the right time.
Prospecting is important because it helps you find high-quality prospects, leading to an increased conversion rate and more closed deals. For a business to grow, it has to go after the right people, not the ones that are uninterested in buying. 
Knowing your buyer is key to finding the right way to sell to them. If you don't understand your target audience, you won't know what they want and what to sell to them.
Data lists are critical
A data list is a powerful tool for sales prospecting. It tells you things about your buyers and hints at whether or not they would be interested in your products. Your sales team needs lists to know your potential customers. Below are two platforms that help with lead identification and contact list creation: 
RocketReach 
RocketReach is advertised as a first-degree connection to any professional. It uses a large and accurate database of over 700 million direct dials and emails to connect professionals with the right decision-makers. Some of its features include advanced search, bulk lookups, API and integrations that help you find prospects, develop your list and track your marketing campaigns.
RocketReach facilitates sales, recruiting and marketing decisions. You can use it to find candidates faster than your competitors and find customers using social media links, up-to-date emails, phone numbers and other target criteria.
Apollo
Apollo is another intelligent sales platform that allows access to over 250 million contacts at over 60 million companies. It provides fresh and accurate data, including verified emails and mobile numbers, and is integrated with major CRM and sales engagement tools. With this, you can build better marketing data and a faster pipeline that converts, ultimately growing your business.
2. Know the need of the potential buyer 
"Customers want an always-on, personalized, omnichannel experience. The world's best sellers are giving it to them."

McKinsey, The new B2B growth equation  
Today's digital selling landscape revolves around the buyer. It becomes the responsibility of the seller to learn and cater to the needs and preferences of a potential buyer.
Buyers receive an influx of marketing messages daily. Getting through to a buyer with the right, personalized message can be challenging. Capturing a potential buyer's attention requires that you have a clear knowledge of their distinct needs. 
Potential customers are interested in how your product or service can help them. Researching the problems they have and how your product provides a solution can be key to landing a potential customer. 
Buyers research their solutions
According to a report by Harvard Business Review, buyers make a list of vendors for consideration before starting the search process. In the same report, it was stated that 80% – 90% of respondents, depending on what they are buying, have a set of vendors in mind before they do any research or engage the sales team.
However, that doesn't change the fact that buyers still research potential solutions. According to Gartner, 80% of B2B sales interaction between buyers and sellers will happen in digital channels by 2025. If you want to sell to a prospective buyer, you need to have a strong digital presence, so that when they do research, your offering is visible.
Buyers expect quick and easy onboarding, real-time pricing, omnichannel and single interface. Your responsibility as a B2B company is to meet their needs and expectations. By making your customers happy, you boost your revenue, increase customer lifetime value and enjoy business growth.
3. Reach core members of the firm 
In B2B, you are marketing to other businesses. This means you have to appeal to researchers, managers, directors, CEOs, CTOs, COOs and several other roles. To get these types of buyers interested, you need to communicate the business value that your company is offering. Communicating business value typically includes meeting with superior officers or pitching products to multiple people within a company.
According to The Business Journals, the most efficient value proposition speaks directly to what the customer cares about the most. In other words, you must understand the pain points of your audience. Refine your business value down to the basics and focus on the impact your product and services have on other businesses.
4. Draw a plan about what you can offer 
Once you have established your target market and have all the information you need about a prospective buyer, the next is to lay out your B2B marketing strategy. According to Salesforce, it is impossible to create a marketing strategy without defining clear objectives.
Planning a campaign is critical and it should be thorough. Your objectives will determine the tactics you would use. You would also have to consider your budget.
You have to learn the channel and messaging that appeals to distinct decision-makers. This complicates B2B marketing, considering that you'd need to set up metrics for each persona you target. Take out time to test and develop strategies you intend to use. Also, you need to keep track of them so you can see the impact that your marketing campaign has on your business.
5. Present your plan to the contacts you got
After carefully planning your strategy, what remains is to kick off. You might want to begin with the contacts you have. In the absence of many existing contacts, a new startup can tap into its investment firms' contact base. 
Email marketing among other channels can be used to send regular messages and stay in touch with your contacts. According to McKinsey, email marketing is still one of the best methods for acquiring and maintaining customers. 
You can use this medium to tell your audience the importance of using your product or service and how it can help solve their problems. Be sure that your content remains valuable, relevant and engaging to your reader.
6. Send created plans to all potential buyers
Different channels and strategies are useful for B2B marketing. According to McKinsey, customers use a mix of traditional sales, remote and self-servicing at each stage of their buying journey.  Simply put, instead of using one sales channel, they use a combination of in-person meetings, videoconferencing discussions,  ecommerce or digital portals. 
The first step to a successful omnichannel campaign is to offer helpful content across multiple channels. Some of them include:
Marketing channels creation
The marketing channel strategy allows you to engage your target on the platforms they frequent the most. They are routes that make it possible to communicate your brand identity, products and services to customers. Some marketing channels you can try include digital sales and SEM, social media marketing, direct mail and multi-channel marketing. 
On-demand webinars 
Showing or telling your customers what they need to hear on demand is another way to endear your business to them. Instead of waiting for them to seek you out, you could organize marketing webinars that cover the fundamental topics and ideas you want to achieve.
Ebook creation 
Ebooks are an influential and effective marketing tool. Businesses can use them to build stronger relationships with their audience by including topics and specific lessons or insights they want to impart. Plus, you can add a lead capture form to analyze statistics and qualify leads.
Social media usage 
Social media is another channel you can use for B2B marketing. It leverages the power of social media and is useful for building communities, selling products and services, and increasing brand awareness. Some popular platforms you can use include Facebook, Instagram, Twitter etc. 
B2B marketing plans serve as a medium for communicating helpful information that illustrates how your product solves certain problems using different channels and highlights your industry knowledge. No matter the channel, be sure to answer questions about how your product works and how people can get the most from it. You don't necessarily have to use them all. Look out for the ones that work best for your business and implement them.
Top B2B marketing trends
The B2B marketing landscape is constantly changing. Revenue ops, interactive email marketing and influencer marketing are some of the latest trends in the B2B marketing industry.
As a marketer in the B2B space, it is important to keep up with the trends of today to grow your business. 
Video marketing 
Due to the progressive decrease in the average human attention span, it is getting harder to capture the attention of prospect customers. The ease of availability of content makes it even more difficult for consumers to visit your website.  
According to a Cisco report, video accounts for 82% of all online traffic in 2022. Additionally, 84% of online consumers are more likely to invest in a product or service after watching a video.
B2B marketers can take advantage of short video platforms such as TikTok to connect with their audience and drive more sales.
Omnichannel marketing 
Omnichannel marketing uses consistent brand messaging and cohesive visuals to promote products across all marketing platforms and channels. For example, search engine optimization, content and email marketing etc. This tactic allows companies to reach their customers no matter where they are. 
To have an effective omnichannel campaign, B2B businesses would need to integrate their tools to ensure consistent brand messaging. This allows for a wider reach and increased conversion opportunities. In omnichannel marketing, all the channels have to work together.
A strong focus on search marketing
Having a well-planned SEO strategy is a great way to generate highly relevant organic traffic for your business. In a market dominated by large players, you need solid foundational practices that improve your rankings and scale existing competitors. 
A search-focused project will help you choose what type of content users expect to see based on their history of search queries and topic clusters. This will help you focus on gaining maximum visibility. Additionally, you can improve your channel and VAR (Value-added reseller) relationships through CRO (Conversion Rate Optimization) enhancement, omnichannel campaign enablement and landing page optimization. 
Generate a competitive analysis that captures your ideal prospects. You can also use query segmentations to understand product search demand and implement several on-page improvements. This will ensure a great user experience and ultimately maximize your conversion rates.  
When you create and share research-driven content within your business, you can drive change and create value. Just like a cooperative element, you can collaborate and share expertise. With this, you can improve your company's growth plans.
Brand personification 
Brand personification is a useful way to make your business distinct from its competitors. Prospective customers are constantly bombarded with tons of generic content. Personal branding allows your business to stand out and speaks directly to your target audience. This also means that you would have to do audience research to deliver personalized experiences to your customers.
Up for another break? ☕ Learn about B2B brand book crafting. 
The consumerization of B2B buying
The path to closing sales has become more complicated, so merging sales and marketing is critical to lead generation and closure success. The new B2B dynamics influenced by the digital revolution have seen the decision-making authority for purchases shift to a smaller group. To properly understand the consumerization of B2B, you must understand the difference between consumer shoppers and business purchasers. 
Consumer shoppers buy the brand. They care deeply about the brand and will listen to information or adverts on special deals and coupons. As a result, they often shop on impulse and switch brands with ease. 
In contrast, business purchasers do a lot of research and consider specifications to ensure they align with formal buying processes. Also, there is an enduring presence of influencers and decision-makers.
Most key decision-makers that sales reps previously relied on are shifting to one-to-many relationships. The flow of information has also democratized business procurement and a lot more is happening behind the scenes (from independent research to decision-making in micro committees). Instead of sticking to the traditional sales approach, B2B companies should adjust towards journey-based account-focused sales strategies. 
B2B executives in sales and marketing organizations must chart decision journeys by customer segment to know what customers expect at each stage of their journey. Then, they can allocate sales and marketing resources to activities that are most likely to influence decisions and change their organizational structure. 
To successfully replace traditional sales funnels with customer-directed journeys, organizations should encourage collaborations between sales and marketing. This helps to fully understand what the customers want. 
How sales and marketing can deliver more impact together
Selling is one of the most difficult parts of a business operation. The reason is that beyond selling, businesses must understand why customers struggle to buy. 
One of the reasons is that B2B buying groups involve up to 10 decision-makers. Each of them gathers independent information, which often conflicts within the group. The presence of dynamics like new products and technologies also makes it difficult for customers to make purchases. 
According to Gartner, the B2B buying journey is not linear. Put differently, it does not play out predictably. Instead, customers loop across different jobs before making a purchase. Below are six buying jobs customers often complete before finalizing a purchase: 
Problem identification 

Solution exploration 

Requirement building 

Supplier selection 

Validation 

Consensus creation 
But instead of looping blindly from one job to another, what if you can make it easy for customers to navigate the purchase process? That is where sales and marketing come into play. 
Marketing and sales can deliver the right impact if used correctly. Information is power – a type of power that drives purchase. If customers receive helpful information from the supplier, they will experience more purchase ease and are less likely to regret their deals. 
Therefore, you should focus on providing information that is specifically designed to enable your customers to complete their purchases. 
Businesses that will succeed in the future must excel at making their customers believe that all six jobs we highlighted above are complete at the same time. To do this, sales and marketing should address buying problems with consistent, high-quality and cross-channel information. Suppliers must guide customers and provide insights to help them navigate the buying process.
B2B marketing tools you need to look at
B2B marketing tools are used for different forms of online marketing. The right software can help you run your campaigns effectively and keep track of all of your marketing channels with ease. 
They also provide helpful insights about your target audience, your customers and the market to help improve the performance of your campaign.
Let's take a look at some of the most useful marketing tools that are a perfect fit for a growing tech startup:
HubSpot 
HubSpot is a cloud-based CRM platform that helps companies of all types and sizes track and nurture leads and analyze business metrics. HubSpot facilitates monitoring of outbound and inbound leads, sales pipeline management with automation, leads and contact management, email campaigning and tracking.
Unbounce
Unbounce helps you build and test your landing pages and website popups. It has different customizable templates and lets you customize the CSS and JavaScript. Unbounce is an easy-to-use tool for business owners looking to increase conversions online.
GetResponse 
GetResponse is useful for running email marketing campaigns and creating landing pages. It has key features easily accessible. The automated sales funnel generator provides free onboarding and a satisfying user experience and helps you automate your email marketing campaigns.
Ahrefs
Ahrefs is an SEO solution that is useful for optimizing your website. It has features that allow marketers to grow their search traffic and research competitors. You can use Ahrefs to find contents that rank well in your niche and generate insights you can use to outrank your competitors in searches. It also helps you track your mentions online.
BuzzSumo 
BuzzSumo is a marketing tool that gives you the content research and performance insights you need, fast. Not only this, but it is also useful for monitoring content performance and discovering new content ideas.
Semrush
Semrush offers competitive intelligence and helps with every aspect of search engine optimization. Although it does not handle paid ads, it will help you optimize your website for Google Search. You can use it for technical audits and optimization, suggestions for growing your organic traffic and position tracking. 
Semrush facilitates online marketing from just one platform. It offers an extensive list of SEO databases and a backlink crawler that ensures faster insights than your competitors. You can also create and track your PPC campaigns and run in-depth website audits based on over 130 checks.
Wrapping up
Marketing needs and expectations are constantly evolving. As a result, only businesses that can change with evolving customer expectations and demands will last. B2B demand generation allows you to exploit different channels to increase awareness and demand for your products and services. 
Using multiple communication channels, you can show customers new ways to solve their problems. Use any of the marketing tools and trends we have highlighted above to generate demand and increase your digital share of voice. If you need further help, get in touch with our team.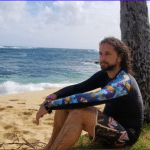 Imran Selimkhanov
Imran is the founder and CEO of Productive Shop. He writes on B2B demand generation and SEO strategy topics to help startups understand how to win digital share of voice. Prior to Productive Shop, Imran led demand generation at an Oracle consultancy, ran an e-commerce site servicing LE teams and helped build PMO offices at technology startup companies. When he's not at work, Imran can be spotted hiking in the Rockies, honing his clay shooting skills and tumbling off of black diamond ski tracks due to overconfidence in his skiing abilities.