How to build an SEO strategy that improves your go to market program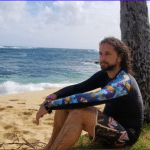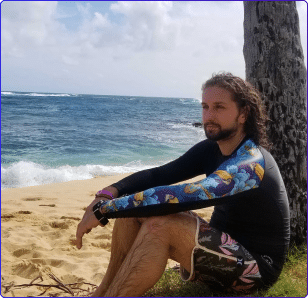 Imran Selimkhanov
Founder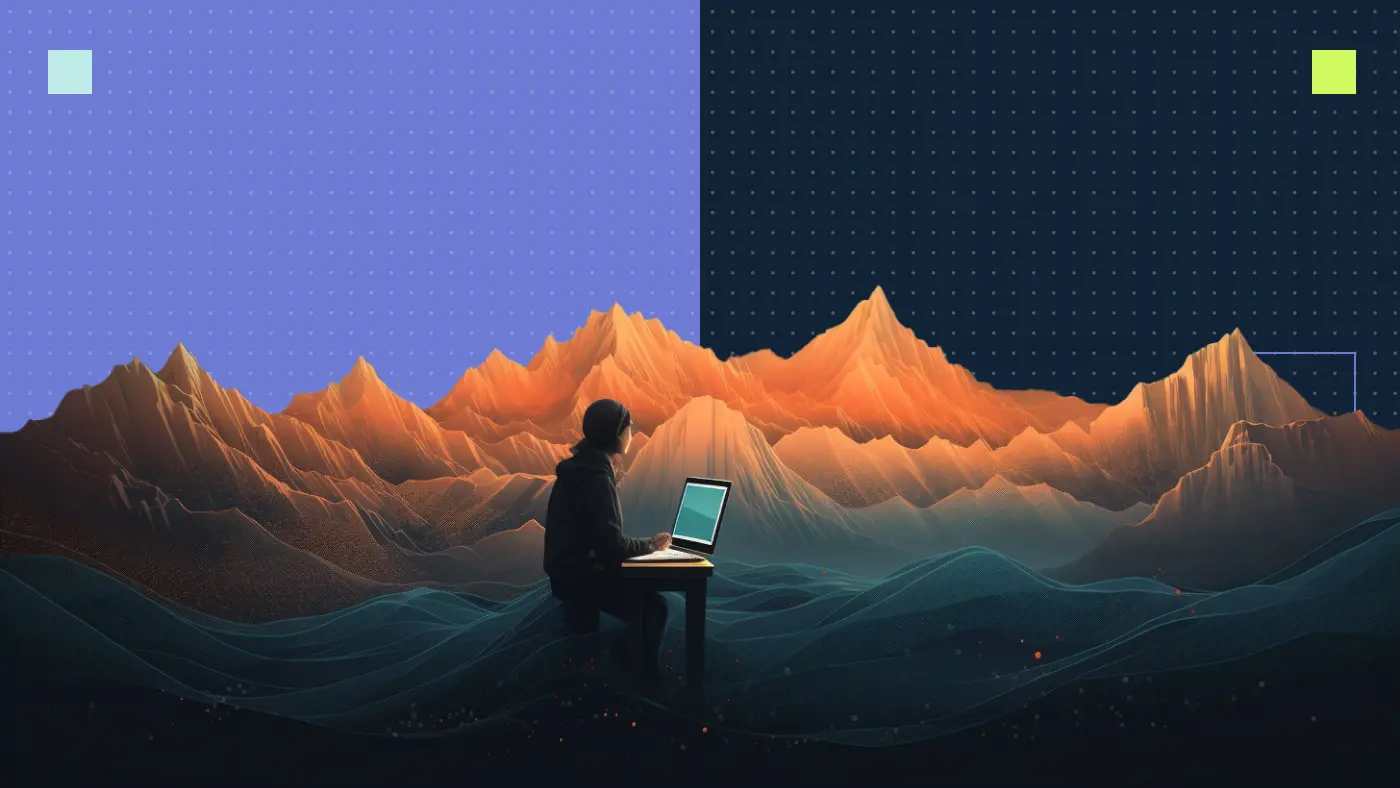 As you start scaling your SaaS startup, you'll need multiple reliable lead generation methods, and for most technology companies, organic search optimization is one of the highest ROI programs you can run to help scale the business.
The point of a holistic enterprise search strategy is to close the serviceable demand gap between your business (website) and buyers (ideal search intent). To achieve this goal, you need to be ready to engage various SMEs within your organization to farm contextual industry and product knowledge. The good news is that a well-run SEO project will help improve your 360* go to market approach and internal team alignment on product messaging.
Before I walk you through the details of building an enterprise SEO strategy, see the summary table below to understand which teams realize the most value from various search program components. As you read the guide, it will become more clear how these building blocks help build a massive demand upside.
The table below shows the value various teams gain from an organic program (X= least benefit, XXX = most benefit, blank = no tangible benefit)
| Benefits of B2B SEO strategy implementation | Content | Brand | Product | Sales | Design | Web Dev | Marketing | Senior Leadership |
| --- | --- | --- | --- | --- | --- | --- | --- | --- |
| ICP definition | XXX | XX | XXX | XXX | XX | | XXX | XXX |
| Persona creation | XXX | XXX | XXX | XXX | XX | | XXX | XXX |
| Clear company messaging | XX | XXX | XX | XXX | XX | | XXX | XXX |
| Feature naming clarity | XX | XX | XXX | XXX | XX | | XXX | XXX |
| Improved website UX | | | | | XXX | XXX | XXX | |
| Higher conversion rates | | | | XXX | | | XXX | XXX |
| Effective PR | X | XXX | XX | XXX | | | X | XXX |
| Partner relationship building | | | | XXX | | | X | XXX |
| User experience | | | | | XXX | XXX | XXX | |
| Improved lead quality | | | | XXX | | | XXX | XXX |
| Product resonance | | | | | | | XXX | XXX |
| Market share of voice | | XXX | | XXX | | | XXX | XXX |
| Reduced paid advertising spend | | | | | | | XXX | XXX |
| Product direction alignment | XXX | XX | XXX | XXX | XX | | XXX | XXX |
Now that you've got the summary, let's walk through my agency's proven methods to plan a winning SEO marketing strategy that leaves competitors in the dust. 
1. Align your company messaging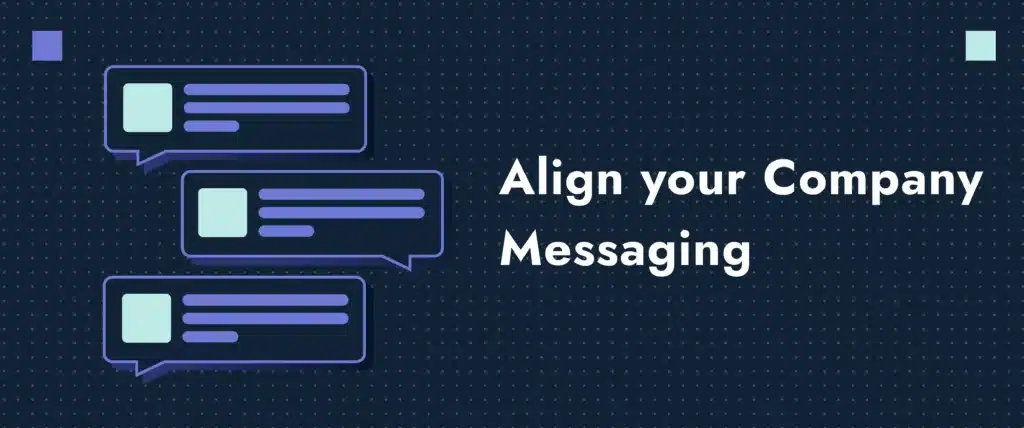 Since you're moving fast, your messaging of the unique selling proposition (USP) will evolve as an inevitable effect of your product improvements. However, the messaging that you communicate to your audience needs to get to a stable point without being drastically impacted by the changing winds of feature rollouts. 
Defining your messaging before starting an SEO initiative is important since it will assist in setting the direction of the keyphrase research. That's not to say that you cannot start search optimization before messaging is defined. But it will just take more effort to gather the requirements and conduct market research to understand how to bridge the gap between audience demand (what they are searching for) and what your supply should look like (e.g., product pages, use case pages, data sheets, articles, videos, ebooks etc.).
Can SEO help shape the messaging of a company?
Yes. The research process (competitive analysis, topical analysis, keyphrase validation etc.) can help your team clarify how they want the audience to view the product. This is done through the process of mapping keyphrases against all of the potential product benefits you offer. 
Here are just some of the companies we've worked with that nailed their messaging, which in turn helped refine their demand programs. Yes, they continually improve on their product, but their core messaging and value proposition to the customer is crisp and clear.
LearnWorlds: "

The best online course platform for creating, selling and promoting your online courses. Start monetizing your skills, experiences and your audience."

Unit: "

Unit is the platform that helps leading tech companies store, move, and lend money. Unlock new revenue streams and delight your customers."

Parcellab: "

Solve your post-purchase and customer experience frustrations from pre-checkout to delivery to returns.
Define your company's point of view (POV)
When your audience thinks of you, what should they associate your brand with? As part of the messaging exercise, your company's point of view is critical to define. If your firm were a person, what POV would you have on the topic? How would you discuss it in public, and how is your POV different from the competition? In other words, what makes you unique and memorable? 
Documents you should create
To help align company messaging, here are the documents that you should create and continually align by sales, product and marketing teams:
Ideal customer profile (ICP) deck
The ICP document is a detailed description of the perfect business profile that you want to sell to. For SEO, ICP helps refine the target keywords and optimize the website content to attract the right audience. By aligning SEO efforts with the ICP, your team can attract the attention of the exact types of businesses you want to sell to.
The keeper of this document should be the sales team as the ICP acts as a blueprint for identifying and qualifying leads. It helps streamline prospecting efforts, personalize messaging and focus on high-value prospects, resulting in more efficient and effective sales processes.
Persona deck 
A persona is a detailed description of the ideal person that would influence a deal outcome. All of your GTM efforts should be centered around attracting, educating, influencing, converting and servicing the ideal buyer personas. Just keep in mind that for B2B SaaS there will likely be more than one persona influencing your deal. 
For SEO, it is critical to understand how these people will be searching for your products and services to map keywords to current and future pages and resource center assets.
Keep learning 
2. Know your competition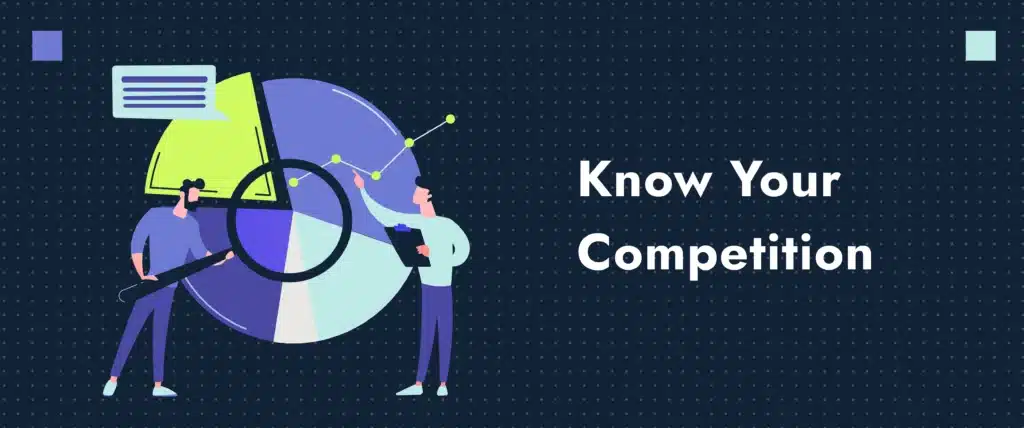 Your startup exists because you found a better way to solve a problem or you're about to define a new category. In either case, there are established companies doing exactly what you aim to improve on or fragmentation of companies satisfying the various use cases that you're about to unify with your category-creating product. 
To do well in demand generation (and not just SEO), you needto keep an eye on your competitor's movements — everything from their investment rounds, product release announcements, partner stack, employee growth activity, organic and paid keyword focus through to content output. Ignoring competitive and market forces opens you up to a significant risk of being disrupted.
Why competitive research is important
Competitive keyphrase research will reveal what your direct and indirect competitors have been investing in to drive leads to their businesses (and the specific pages they heavily invest in). Once you hone in on those keyphrases (audience demand), it's open season for you to choose whether or not you want to compete for those keyphrases as well. 
Conducting competitive research is critical to saving an immense amount of marketing and advertising dollars. As your established competitors have already done the work for you, you're now capitalizing on what they've done. Take this with a grain of salt, however, since the going assumption is that they have intelligent teams running their GTM strategy. So don't blindly follow what they do. Instead, analyze and extrapolate data that is beneficial and fits your persona's needs.
Who should be involved with SEO competitive research
Your search partner should be running the competitive research and actively involving the product marketing and sales teams for contextual verification against the product's current and road mapped features. 
Documents you should create
To help with competitive research, these are  the documents your sales, product and SEO team must produce and maintain:
A competitor matrix

: A spreadsheet of all of your direct and indirect competitors along with columns representing the features and benefits that they are competing against you on. 

A competitor page breakdown:

a sheet listing all the primary website pages along with content bringing the competitors the most traffic. Special attention needs to be placed on pages that have top organic traffic, and paid ads driving users toward them.
Risks to avoid
Don't copy what the competitors are doing. That's amateur hour stuff and can lead to a colossal budget burn. The point of competitor intelligence is to stay informed of their movements, positioning and organic and paid keyword opportunities, to then craft your tip-of-the-spear lead gen strategy and howyou will differentiate from them.
Keep learning 
Learn the basics of

competitor research

and how it plays a part in shaping your demand strategy.

Understand how running

a content gap analysis

helps spot opportunities for existing content enrichment and the creation of new conversion-focused material.

Want a quick win? See if you have the appetite to create quality

competitor takedown pages

(aka comparison pages).
3. Output though leadership content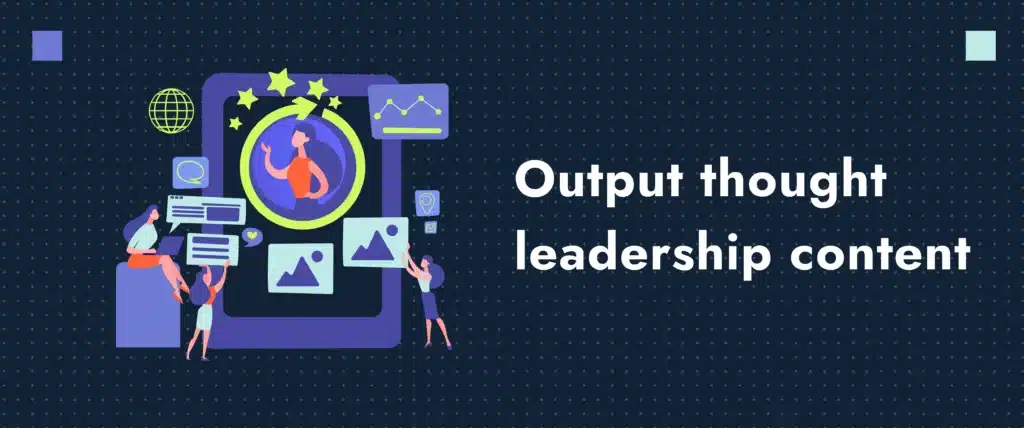 Good content is the backbone of your brand perception and online lead generation efforts (both paid and organic). As a result, your SEO program will depend on quality B2B content to be consistently output and circulated online. Far from just a search engine tactic to attract leads, quality content shapes the perception of your brand, builds and nurtures customer communities and improves partner relationships as well.
Who should be involved with content output?
If you're an early-stage startup, all ownership roles must be writing one piece of content monthly, along with all senior management. This ensures management alignment in messaging, product features and brand direction.
As the company grows, you'll need help from a vendor to work alongside your internal team to output content to continue closing the demand gap between your site's assets and the ideal searching prospect's needs. 
A great content team should have SEO strategists, content writers and content editors on staff to keep up with output velocity and conduct fact-checking for quality. 
Run interviews with your product SMEs
Interviewing product marketing and organizational subject matter experts (SMEs) is pivotal for B2B marketing teams crafting thought leadership content. These experts harbor a deep understanding of customer pain points, facilitating insights into genuine issues clients face. Their experiences shed light on "aha" moments that showcase product value and differentiation. By recognizing where prospects commonly get stuck in the sales cycle, marketing can craft targeted content to overcome those hurdles, streamlining the customer journey. Additionally, understanding why customers churn provides invaluable data to preemptively address concerns and reduce attrition.
By collaborating with these experts, marketing teams ensure content is not only accurate but also resonates deeply with the audience, reinforcing the company's position as a trusted industry leader and, ultimately, driving more meaningful business engagements.
Risks of poor content
Competing in search is relatively expensive, so outputting too frequently or low-quality content can keep you from stagnating in search engine rankings.
Outputting too frequently without a search team oversight:

That can cause

keyphrase cannibalization

, which can pull down critical navigation-level pages or other thought leadership pieces driving leads.

Outputting infrequently:

You'll be dead in the water from an organic perspective, and your sales team won't have much to nurture long-sales-cycle prospects.

Outputting low-quality content by using  AI tools without editorial backing:

Low quality AI-generated content will decrease your brand's perception, rankings and lead quantity. However, AIis critical in today's world to assist with research, outline creation and rephrasing. Based on our experience, correct use of

generative AI tools

for content production will help save up to 25% of overall time to publishing. 
Documents you should create
Writing style guide: 

It's a set of established rules and conventions that provide consistent guidelines for writing and formatting content, ensuring clarity, coherence and uniformity in written communication.  This document often details a standardized approach to language, grammar, punctuation (e.g.,

should you use or not of Oxford comma?

) and other elements.

Content calendar:

It's the plan on what content you should output as well as when and why. This document needs to be done in a sheet and synced to your task management software (Monday, Wrike etc) to ensure multiple teams have visibility into the

SEO content plan

. Your editorial calendar literally controls which themes you will be positioning your company in SERPs. 
Keep learning
4. Run an SEO audit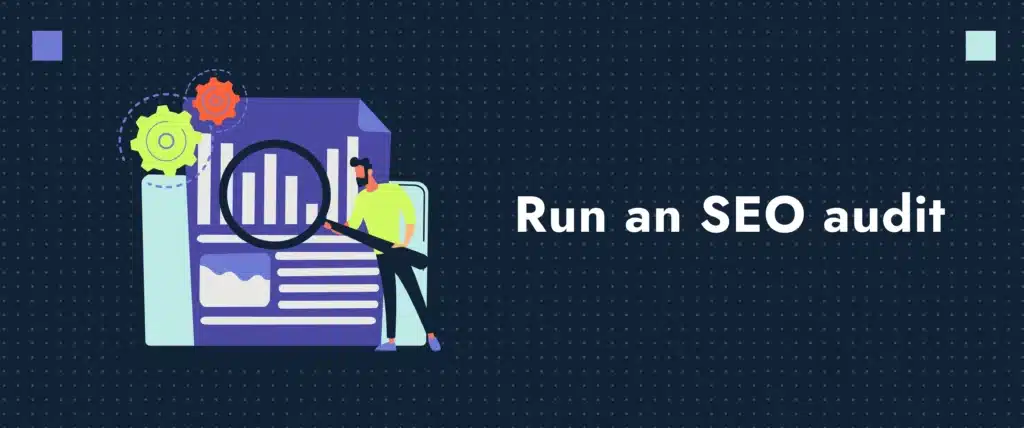 Prior to starting your project, you need to get an overview of the state of your website's health. Much more than just a technical scan, a holistic enterprise SEO audit must cover these areas: 
On page factors:

Place special emphasis on correct heading hierarchy,

engaging meta titles and descriptions

, page layout, contextual keyword and image placement.

Editorial alignment:

Is content output methodically powered by search insight? Take stock of existing content efforts and ensure they align with sales direction. All content must be pushing critical keyword clusters.

Technical:

All the content in the world won't help you if your site has poor response times, is not secure, uses outdated image formats or irrelevant schemas, is hard to crawl and so on. Continuous technical upkeep is critical for demand generation. 

Off-page:

It's critical to use your network of integration partners, customers and business wires to gain relevant backlinks to your website.
Note: It's a misconception that a search audit only focuses on technical performance. Typically, cheap freelancers or fly-by-night agencies only focus on technicals as they have access to a limited big data and market intelligence toolset.
Who should conduct and action on a technical audit
An experienced SEO manager, content lead, developer and designer or a specialized agency to help augment internal staffing and knowledge gap capacity. It takes a team to ensure your site is at peak performance. 
Risks of an incorrect SEO audit
A poorly executed SEO audit won't find the underlying issues causing stagnating traffic growth or, worse, make recommendations that can damage the technical health of the site and further slow organic growth.
Documents you should create
Instead of reading a boilerplate auto-generated PDF from an SEO tool, ensure your vendor provides detailed and actionable tasks broken down by critical audit area.Having actionable steps will help you organize tasks in consumable sprints based on order of importance to start cleaning up your site presence.
Keep learning
5. Define keywords and cluster them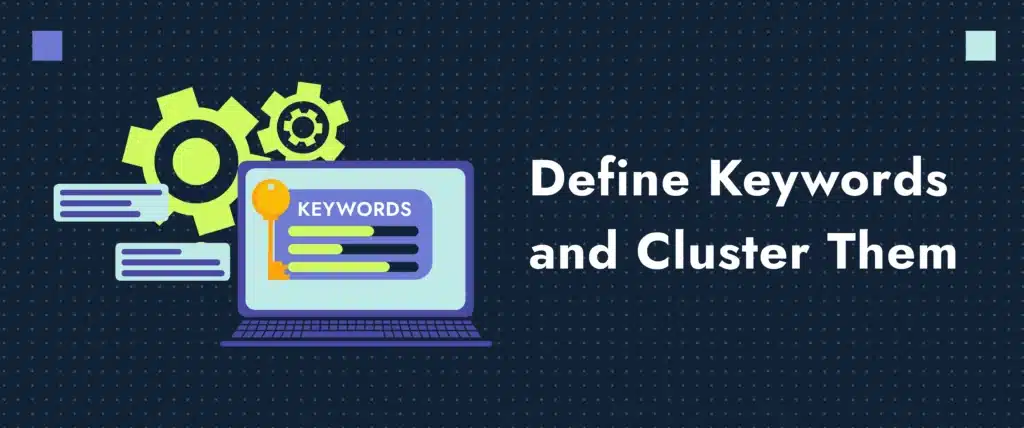 If I could summarize all intelligent SEO efforts, it would be with the phrase "keyword clustering" as that forms the heart of your search program. As you research keyphrases that you think your audience will use to find your products and what your competitors are already positioning in, you'll need to gather them in a spreadsheet and start grouping them into various categories. These categories should be based on pain-point themes, personas and products.
 Let's review the types of SaaS keywords (search terms) that apply to most tech businesses:
Problem-based keywords:

Most people searching online are looking to solve a problem, so it's on you to figure out how to offer a better solution than your competitors. Phrases like "how to build a sales KPI dashboard", "how to map all devices in my network," "employee onboarding template" and"create a custom refund landing page" signal someone looking to get help with a specific problem they're tackling. 

Feature-based keywords:

Phrases that directly relate to your product features and, sometimes, are very similar to problem based keywords. Examples include phrases like "revenue tacking for ___abc___" and "vulnerability monitoring." 

Competitor keywords:

Phrases that directly aim to brand-conquest your competitors. Notice how they pay for your brand name's keywordsto show up on top? You can do the same in organic search by creating a "competitive takedown" page that aims to capture a very low funnel researching prospect. You can do this both in the form of a blog post or an actual page comparing features, pricing, service, G2 rankings and so on.   

Sales-based keywords:

Phrases that signal red-hot buying intent as the prospect is nearing the end of their research cycle or trying to affirm their choice.

Examples include keyphrases like "SOC2 compliance tool pricing," "startup ERP packages," "best MDM software for Apple devices," "top maritime digital transformation vendors" and so on.   

Platform-based keywords:

Phrases that show interest in learning about product options. This is an informed buying that typically knows what they need to solve and is looking for the best vendor. Examples include keyphrases like "estate planning software," "vulnerability management software," "returns experience platform," "employee engagement solutions," "text to speech tool" and so on.
Who should be involved 
The clustering is headed by a seasoned SEO strategist and confirmed by the go to market leadership team.
Note: The value of correct keyword clustering goes well beyond SEO. Your paid advertising efforts also have to gain by saving a colossal amount of wasted budget chasing keywords that are too expensive and that SEO could defend. Getting alignment between SEO and paid teams is critical to maximum marketing budget optimization.
Documents you should create
A sheet

with keyword listings and columns to categorize the keywords. 

A position tracking tool

: Once you have confirmed your keywords and everyone is on board with their pitchforks to roast your opponents, it's time to move the clustered keywords to a position tracking tool like aHrefs, Semrush or SERanking.
Keep learning
Explore your guide on

keyword clustering and mapping

,  which should typically last up to six weeks and be maintained monthly thereafter. 

Ensure you have an intimate understanding of the importance and execution of this exercise because it's the core of your GTM strategy.
6. Cover user experience (UX) and conversion rate optimization (CRO)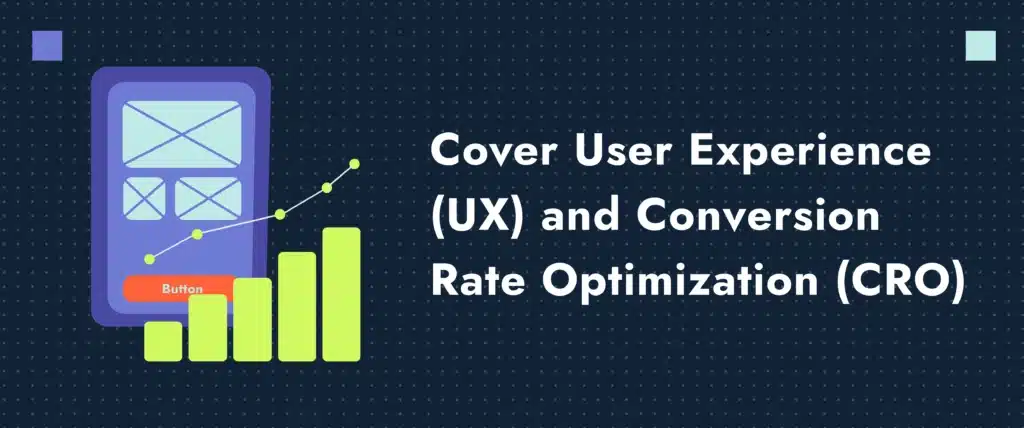 Focusing on user experience (UX) is essential for B2B tech companies, as it directly influences a visitor's perception of your brand, products and services. A well-designed website with an intuitive interface and seamless navigation makes it easier for visitors to find what they're looking for, increasing the likelihood of converting them into leads or customers. 
UX optimization also contributes to conversion rate optimization (CRO) by reducing friction in the conversion process, ensuring that potential customers can easily complete desired actions like signing up for a newsletter, requesting a demo or making a purchase.
CRO tools to start with for B2B SaaS marketers
Microsoft Clarity:

The best bang for buck tool that has session recordings, heat maps, analytics integration and basic audience segmentation. Everything anyone needs to start with the basics of CRO. I think everyone new to CRO who's on a tight budget must start with Clarity prior to moving on to paid suites.

Intellimize:

A killer enterprise CRO solution that allows for drag and drop creation of landing page version testing or header testing, while offering you advanced capabilities to involve a developer for functional tests as well — i.e., building a new layout of a resource center or a nav menu.
Basic CRO tests you should start with (keep it simple)
A/B testing landing pages:

Compare two versions of a webpage to determine which one performs better in terms of conversions.

Landing page optimization:

Adjust elements such as headlines, CTAs and images to improve conversion rates on entry pages.
Who should be involved? 
SEO strategist:

Importance:

An SEO strategist ensures that any changes or tests to the website won't adversely affect organic search rankings. They provide insights on keyword trends and user search behavior, ensuring that the site attracts high-quality, relevant traffic.

Contribution:

If the right audience isn't finding the site via search results, conversion rates can be impacted. SEO ensures the visibility of the content and optimizations to the intended audience.

UX designer:

Importance:

A UX designer focuses on the user's experience and journey on the site, ensuring that it's intuitive, enjoyable and free of obstacles that could hinder conversions.

Contribution:

Through wireframes, mockups and user flow designs, they eliminate usability issues, reduce friction and streamline paths to conversion.

Head of content:

Importance

: Content is the backbone of any website. The head of content ensures that the site's messaging is clear, compelling and aligned with the target audience's needs and pain points.

Contribution:

This role oversees content strategy, creation and placement, making sure the right resources are delivered at the right points in the user journey to aid conversions.

Product marketing manager:

Importance:

This role understands the product's value proposition, target market and the customer's pain points and needs. They ensure the website communicates product benefits effectively.

Contribution:

Through competitive analysis, customer feedback and collaboration with other teams, they inform the positioning and messaging of the product on the site, playing a critical role in influencing conversions.
Keep learning
7. Perform quarterly GTM reviews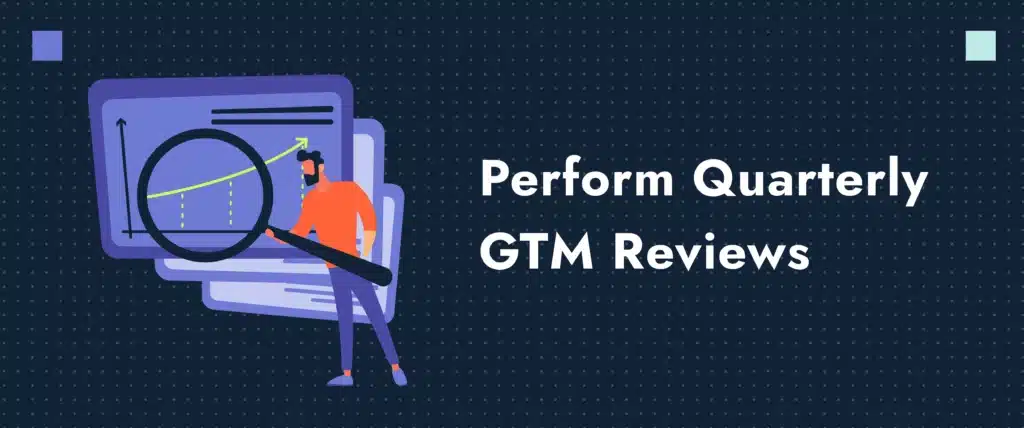 You must sync the sales, marketing, advertising, product and leadership at least once a quarter, especially in the company's growth stage. These meetings help align toward the product direction and keep everyone in sync with a 360* view of go to market activities across the organization.
Who should be involved and when
Every quarter, your team must meet to go over organic, paid, pipeline and content performance reporting — to keep moving leads in the right direction.
Head of marketing:

Ensures the company's branding, positioning and messaging align with the GTM strategy.

Reviews and analyzes the performance of marketing campaigns and adjusts strategies to improve ROI.

Coordinates with sales to identify gaps in the lead generation process.

Head of sales:

Shares feedback from customers and prospects to help the product team refine the features while informing the marketing team with key messaging/pain point highlights.

Reviews the sales pipeline and forecast to identify areas for improvement or adjustment.

Collaborates with marketing to ensure that lead generation efforts meet the needs of the sales team.

Head of product:

Provides updates on product development and upcoming features, so that sale and marketing don't miss new feature/benefit points to highlight or stop advertising a deprecated feature set.

Gathers feedback from sales and marketing teams on prospect, client and competitor activities, dispositions and feedback, to prioritize product enhancements or build new features.

SEO strategist:

Offers insights into organic search performance, identifying opportunities for growth or areas of concern from compeitiors. 

Collaborates with the content team to optimize content for search engine visibility and ranking.

Provides recommendations to improve website architecture, content, and linking.

Head of content:

Shares updates on content strategy, performance and plans for the future.

Collaborateswith the SEO strategist to ensure that content aligns with keyword and search optimization strategies.

Ensures that content messaging is consistent across all channels and resonates with the target audience, supporting both sales and marketing efforts.
Keep learning
Get an outside-in look at how to get more leads
8. Set up goals in analytics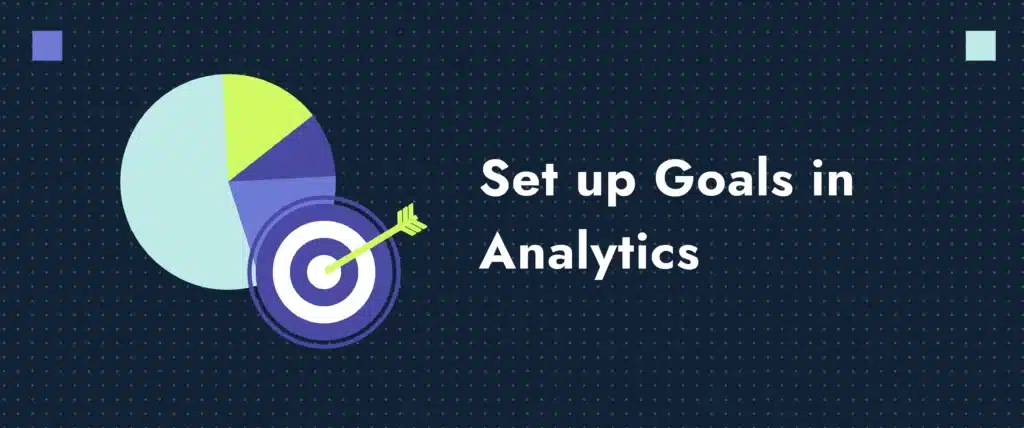 For a B2B marketing team, event tracking on their website is akin to having a magnifying glass over their customer's journey. It illuminates granular actions, revealing not just "what" users are doing, but hinting at "why." Each click, form submission or download offers a glimpse into the prospect's intent, pain points and interest level. 
By obsessing over these micro-moments, teams can craft more personalized, timely and effective campaigns. It aids in swiftly identifying friction points, ensuring smoother paths to conversion. In the complex, longer sales cycles of B2B, understanding these nuances isn't just beneficial — it's paramount for success.
The basic website events you need to track
Form submissions:

Capturing when forms (like contact forms, download forms or demo request forms) are submitted is crucial for lead generation.

File downloads:

If you offer whitepapers, case studies or other downloadable content, tracking downloads can show which resources are most valued.

Event signups:

If you host webinars, workshops or events, track signups and attendance.

Newsletter signups

CTA clicks:

Track clicks on primary calls-to-action, such as "Request a Demo," "Contact Sales" or "Learn More."

Login/Registration:

If you have a portal or member area, tracking when users register or log in can be valuable.

Newsletters:

If you offer newsletters or other subscription-based content, tracking sign-ups is important.

Site search:

If you have a search functionality lik Algolia, capturing search queries can give insights into what your visitors are actively looking for.
Who should be involved and when
SEO lead:

Enhances content visibility based on event-triggered user interests.

Paid lead:

Adjusts ad strategies using event data to optimize ad spend.

Marketing operations:

Analyzes event metrics to refine and automate campaigns.

Sales operations:

Uses event insights to enhance lead qualification and follow-up.

CMO:

Oversees the holistic integration of event data into an overarching strategy.
9. Boost your content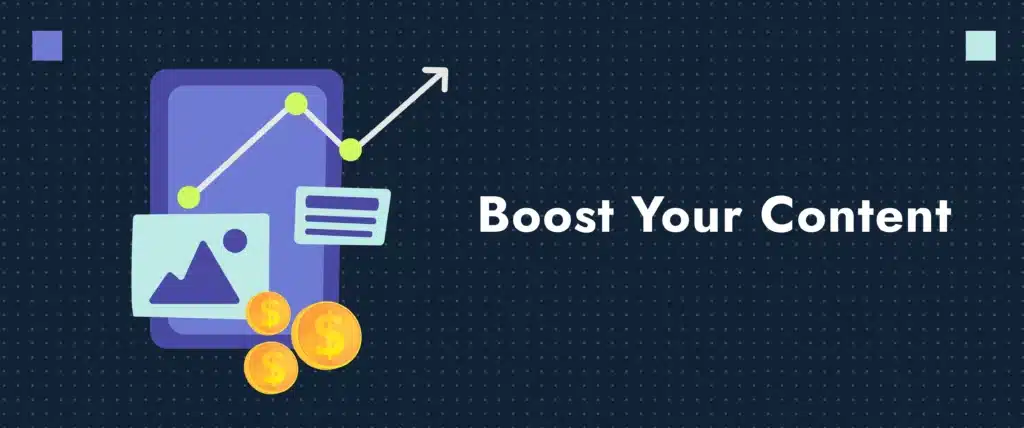 Boosting SEO content using paid, social and PR channels is crucial for increasing visibility and driving organic traffic. Search engines view content that gets shared and engaged with on social media and other platforms as more valuable, which positively impacts SEO. Continually surfacing existing content extends its lifespan, increases brand awareness and attracts more inbound traffic, enhancing the overall effectiveness of your content marketing strategy. Here's how:
Email
Cold lists:

Use targeted email campaigns to reach new prospects who fit your ideal customer profile. For example, if you're a cybersecurity SaaS company, you might reach out to IT managers in medium-to-large companies. Make sure your content provides value and addresses pain points specific to that audience.

Existing customers:

Share content that adds value to your existing customers. If you've written a blog post about the latest trends in their industry, share it with them. This tactic can help establish your brand as an industry thought leader.
Publishers 
Press releases:

If your company achieves a milestone or launches a new product, share it through a press release. Partnerships with PR agencies can help you distribute your content to a broader audience.

Newswires:

Use newswires like Business Wire or PR Newswire to distribute your press releases to a broad network of journalists and publications.
Key social platforms 
Social:

Promote your content on social media platforms through paid promotions. For example, if you have a whitepaper, you could run a targeted Facebook ad campaign to reach decision-makers in your industry.

LinkedIn:

This platform is especially powerful for B2B companies. Run sponsored content campaigns or InMail campaigns targeting specific job titles or industries with your content.

Medium:

Publish your content on Medium to reach a wider audience. You can join publications related to your industry and share your posts with their followers.
Your next step: Start building a robust SEO plan
B2B SEO initiatives aren't a walk in the park, and neither is the act of convincing your SLT to commit the budget and resources to one. 
If you already have budget approval, start using the main sections of this article to create task groups in your task management tool, and you'll be on your way to massive gains in a few short months. However, if you need to convince the SLT, build a deck that highlights the below value drivers (along with the table I've given you at the start of the article). 
Well-planned SEO projects significantly: 
Improve customer discoverability

and market share of voice. 

Give your sales and email teams resonating assets

to nurture your prospects with.

Force the alignment

of product, sales, marketing, content, advertising and design teams.

Reduce dependency on paid

channels, by driving quality traffic via organic search.

Enhance credibility and authority

via well-optimized content.

Position your brand as an expert

in the industry, building trust with potential clients.

Provide insights into customer behavior

, helping you understand what your audience is searching for, so you can better align product and content.
Build a better enterprise SEO strategy. Book a consultation.
Frequently asked questions 
When is it too early to start SaaS SEO? 
It's never too early to start SaaS SEO. In fact, the earlier you begin, the better. SEO takes time to show results, and starting early allows you to build a strong foundation, establish credibility and capture organic traffic from the beginning. Incorporate SEO strategies from day one, as you design your website, create content and develop your product. 
This proactive approach will give you a competitive edge and help attract and retain your target B2B audience more effectively. If you're a startup, consider exploring SEO for SaaS startups for tailored strategies to kickstart your SEO efforts.
How long does it take to build a search strategy document? 
For B2B SaaS companies, it takes up to six weeks to build an enterprise search strategy document that will help you gain an unfair market advantage. Remember that SaaS always involves more decision-makers from multiple departments, so it's key to get 360* engagement from all stakeholders that will be impacted by the initiative.
Contact our account managers to start or revamp an SEO project 
Can we hire you just to build a B2B SEO growth strategy?
Yes, we can research, present and build a detailed project plan for you to take over the implementation internally. You may also choose to augment some of your internal teams where capacity is low — e.g., development, user experience, content and project management. 
You can visit our SEO for enterprise page to learn about the services suite.
In the world of AI, should my startup team even focus on SEO? 
Yes. ​​AI is revolutionizing SEO planning for SaaS by automating processes, personalizing content and providing insights that inform more effective strategies. Here's how AI can help:
Automated analysis:

AI tools like Clearscope or SurferSEO can automatically analyze SERP data to understand what content is ranking well for specific keywords, allowing teams to optimize their content for better rankings.

Keyword research:

Tools like Ahrefs or SEMrush use AI to provide insights into what keywords potential customers are searching for, helping businesses target their SEO efforts more effectively.
For B2B SaaS companies, focusing on SEO is crucial. SEO drives organic traffic, builds brand credibility and attracts potential clients in a cost-effective way. As the SaaS market becomes more saturated, having a strong online presence and being easily discoverable through search engines can give companies a significant competitive edge.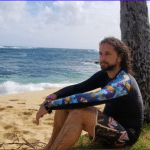 Imran Selimkhanov
Imran is the founder and CEO of Productive Shop. He writes on B2B demand generation and SEO strategy topics to help startups understand how to win digital share of voice. Prior to Productive Shop, Imran led demand generation at an Oracle consultancy, ran an e-commerce site servicing LE teams and helped build PMO offices at technology startup companies. When he's not at work, Imran can be spotted hiking in the Rockies, honing his clay shooting skills and tumbling off of black diamond ski tracks due to overconfidence in his skiing abilities.