The ultimate guide to SEO content gap analysis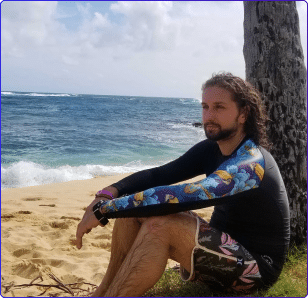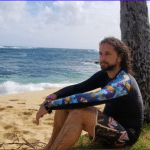 Imran Selimkhanov
Founder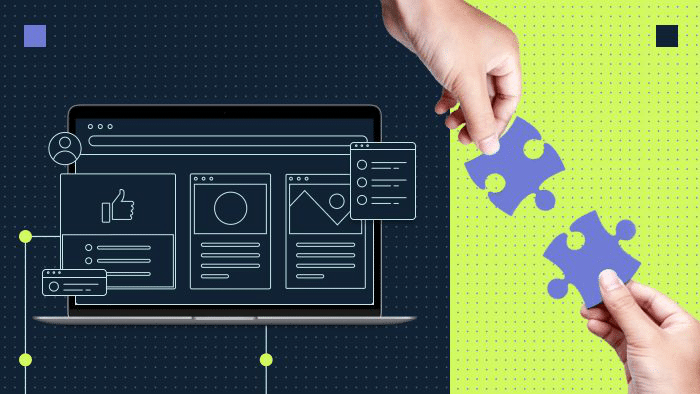 Content gap analysis is a strategic method of identifying and measuring the gap between how your content is performing and the results it should be delivering. In other words, is your content achieving its performance targets and what should you do to close the gap?
This comprehensive, actionable guide will lead you through the steps of content gap analysis for improved search engine optimization (SEO) results.
What is a content gap analysis? 
A content gap analysis is an audit of content assets, which can include web pages, blog posts, articles, landing pages, ebooks, solution guides, cornerstone pages and social media.
The goal of B2B content marketing is conversion at each stage of the buyer journey until, ultimately, the sale is made. Strategic decisions should be based on data. But how can you know where and how to improve the performance of your content? To answer this question, you need to audit your content first.
Why is content gap analysis important?
The value of content gap analysis is threefold, as it can: 
Show you how your current content is measuring up.

Indicate which content (format and topics) to increase and which to drop.

Reveal opportunities worth pursuing. You may have missed or neglected these when developing your content strategy.
Your next steps will be rooted in the data. In practical terms, you'll be making informed decisions on:
Topics your target audience wants most.

Meeting customer needs at every touchpoint in the

buyer journey

.

Deploying lead magnets to boost conversions.

SEO adjustments to improve search visibility.
How to perform an in-depth content gap analysis
Use this step-by-step method for conducting an advanced content gap exercise.
1. Set your content gap goals
The goal of a content gap analysis is to improve your content marketing strategy and achieve better results. But better results are broad and subjective. What, exactly, do you wish to improve? For instance:
Traffic:

Have you noticed a downtick in traffic to your key pages?

Ranking:

Why isn't your website ranking on the search engine results page for critical keyword clusters?

Leads

: Are you getting too few or bad quality leads?
Takeaway: Start by being clear on what information you need from the analysis. 
2. Align your content to your customer needs
A marketing fundamental is to tailor your B2B collateral to address your target audience's pain points. Effective content speaks to their needs, their goals and their preferred channels for content consumption. This can only work if you really know your customer.
It's worth noting that, despite the label, B2B marketing is still person-to-person communication. Messaging will be aimed at buyers and decision-makers. To understand what makes them tick, build a semi-fictional overview of your ideal customer.
The buyer persona is fictional insofar as it is a representation of your ideal customer; however, this is rooted in research.
Buyer personas for B2B SaaS companies include the following attributes:
Professional

(job title, role and responsibilities)

Demographics

(age, sex, location etc)

Preferred media channels
Beliefs, attitudes and values
Goals and motivations
Needs, pain points and challenges
If you already have buyer personas, they are always worth revisiting and mapping to every piece of content within your content calendar.
Takeaway: You should be able to understand if your content presents the solution to the customer's daily challenges and if it helps them meet their internal KPIs.
3. Map your buyer's journey
The buyer journey illustrates the series of stages customers move through — from realizing they need a SaaS product to the purchase of your product and beyond.
Here are the typical 3 stages of the customer journey:
Awareness:

Customers realize that they need a product or service.

Consideration:

Customers consider their options (different solutions or brands).

Decision:

Customers decide on what to purchase and where. 
Different messaging and types of content are required at each stage to encourage (compel) the customer to take the next step down the sales funnel.
Takeaway: To support your sales organization, you should map your buyer persona's journey to deliver the most critical content, at the right time, through the right channel. 
4. Conduct market research
Competitor and market research avoids the danger of the echo chamber, which is: 
"an environment in which a person encounters only beliefs or opinions that coincide with their own, so that their existing views are reinforced and alternative ideas are not considered." (Oxford) 
Content gap analysis re-examines aspects of your marketing strategy to identify problems and opportunities in content creation. Methods of research vary, but you want to access the opinion and feedback from industry experts (for context), current clients (for expectations) and potential clients.  For SaaS companies that have a good sales organization with a stable outreach/lead generation program, the most reliable source is the sales team. Their daily, real scenarios will provide reliable parameters. The marketing team can tailor the content required to nurture these high-value prospects.
If you're lacking a customer base to interview, you can always take a look at G2, Gartner and Capterra reviews to understand how the market feels about competitor feature positioning. 
Surveys and interviews should ask questions like:
What problem are you trying to solve and why?

What non-negotiable benefits do you need?

What SaaS solutions have you already tried? Why didn't they work?

What bothers you the most about SaaS products in general?

What questions or concerns do you have regarding our product?

What made you choose our SaaS product over [B product/service]?
Takeaway: Market and competitor insights give a fresh perspective on how your audience already perceives you or your competitors. Such insights will significantly help you develop new content ideas.
5. Analyze the content on your website
Conduct a website content analysis to establish the value of current content and whether it should be kept, improved or deleted.
A content audit entails scrutinizing all your digital marketing assets, including social media content, landing pages and lead magnets (those free services or downloadable items that you give away for the purpose of gathering contact details such as white papers, trial subscriptions, ebooks etc.). The best place to start is your website. Here's how:
   

Compile a list of all the URLs on your website.

   

Assess the performance of each based on criteria such as position on the search engine results page, how many relevant

keywords your pages are harvesting

, monthly traffic and leads, bounce rate and click-through rate (CTR).

Tools that make this task easier are

Semrush Content Audit, Google Analytics landing page views and Google Search Console page filters.

   

Organize your list from best performing to worst.

   

Label each page according to which stage of the buyer journey it targets.

   

Sort the pages into 3  categories:
Keep

high-performing content (high user count, low bounce, high time on page).
Improve

good pages that have the potential to perform well (high impressions, low time on page, high bounce). Optimize, update or rewrite.

Delete and redirect low-performing pages

that will be too difficult to revise for demand generation. For example, find pages that are contextually conflicting, which can cause keyword cannibalization with key canonical pages.
6. Analyze your competitors' content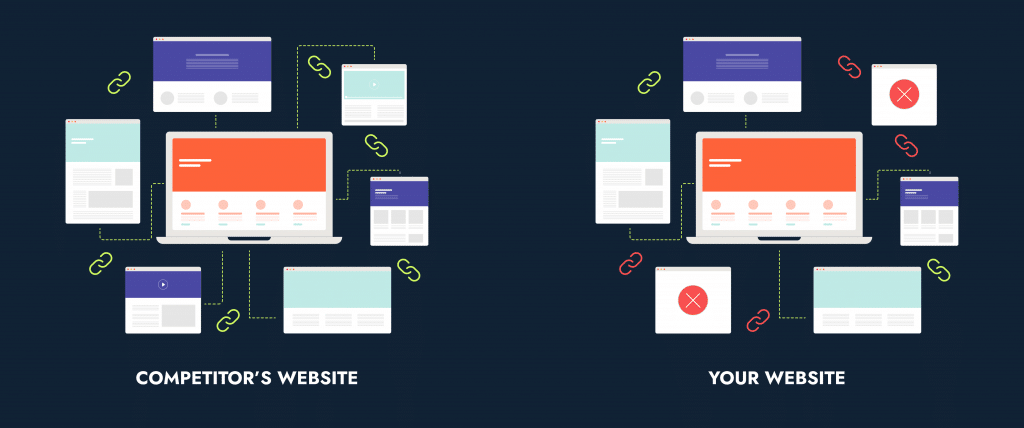 Researching your competition aims to identify where your competitors are active but you are not. If you are not meeting your customers at each and every touchpoint, or if your content is inadequate, then your prospects will look elsewhere.
This exercise, however, isn't to find and close the gap between your company and your competitors. Inspecting your competitors' content reveals where you can close gaps between your brand and your customers.
There are 3 areas where you could be surprised:
Missed keywords for SEO (short and longtail).

Content ideas (topics or pain points you have not considered).

The user experience (including design) of the content to be consumed (some sites have great content but their design makes readers turn away).
Start with keyword analysis:
Identify the top competitor's ranked keywords that you're missing.

Which keywords do you have in common?

Compare the ranking of your keywords to theirs.

Assess the quality of all the competitor's content that ranks above yours. Will it benefit you to create content that's better than that content?
Tip: Use a content gap analysis template or tools such as Ahrefs Content Explorer or Semrush Topic Research to generate comprehensive, actionable keyword sorting and comparison reports automatically.
6.1. Ahrefs Content Gap analysis
Ahrefs Content Gap tool allows you to compare multiple competitors quickly. Ahrefs says it's simple and allows you to hone in on the deficient keywords your competitors are actively ranking for while you are not.
Ahrefs allows you to perform keyword research for 10 search engines, including YouTube. 
6.2. Semrush content gap analysis
Semrush Keyword Gap and Topic Research toolsets are very powerful and will enable you to create a solid foundational editorial calendar and missed web-page map. 
Note of caution: Even though competitive analysis is important, you should keep a critical eye when looking at keyword gaps. Just because the competitors' site has more keywords and more pages, it doesn't mean they're doing great. Their marketing team might not have a cohesive SEO or content strategy and might be working haphazardly to create copy without direction.
What is next? The strategic value of a content gap analysis 
1. Find the gaps in your current content
You're now in a strong position to create targeted content.
You have a list of priority keywords to strengthen your SEO.

You know which pieces of your existing content are worth bolstering and improving.

You have identified new content needed to reach your B2B customers at neglected touchpoints.
Even so, this knowledge does not guarantee that your customer will take any notice of your content.
2. Create quality content to fill your gaps
For this step, you should revert to content creation best practices. 
Headings
Writing headings is strategic and takes more thought than people realize. Headings have several high-profile jobs.
SEO titles that stand out on the search engine results page will drive traffic to your site.

Page or article headings tell the user whether they are in the right place. Does the page title match their user intent or address their pain point?

H2 headings are stepping stones for the skim reader who wants the gist before committing to reading the entire piece.
Need help writing B2B meta tags that get clicks? Check out our guide on SEO-friendly meta titles and descriptions.
Call to action (CTA)
Read more, learn more, contact . . . These CTAs are old-fashioned and weak. The wisdom behind hard-hitting CTAs is the same as that of features-to-benefits. Always tell the user why they're taking action. In other words, what they'll get or how they will benefit from it.
Examples:
Book your free assessment 

Save your project — download the migration checklist
Want to create quality content? Don't let sloppy copy hurt your SEO results. 
3. Build organic leads
Of course, the whole purpose of a content gap analysis is to generate lead flow and optimize for conversion.
Here are the top 3 reasons why you'll make more sales:
You will rank higher than your competitors on the SERP both for keyword search and user intent, driving traffic to your site.

There will be no gaps in the buyer journey. You'll reach SaaS customers on all touchpoints.

Your content will give B2B customers the right information at the right time, leading them down your sales funnel from awareness through consideration to decision.
The strategic value of a content gap analysis
The actual value of a content gap analysis is to create a strategic advantage over your competitors. Along the way, you'll deploy your resources wisely, saving your company both time and money. Ultimately, your SaaS business will create awareness, be top-of-mind in the consideration phase and build a healthy organic sales pipe. 
If you need help uncovering competitor insights and market opportunities, get in touch with our team. We know what it takes to build a successful SEO content strategy.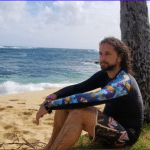 Imran Selimkhanov
Imran is the founder and CEO of Productive Shop. He writes on B2B demand generation and SEO strategy topics to help startups understand how to win digital share of voice. Prior to Productive Shop, Imran led demand generation at an Oracle consultancy, ran an e-commerce site servicing LE teams and helped build PMO offices at technology startup companies. When he's not at work, Imran can be spotted hiking in the Rockies, honing his clay shooting skills and tumbling off of black diamond ski tracks due to overconfidence in his skiing abilities.