What is a competitive matrix?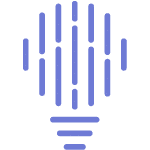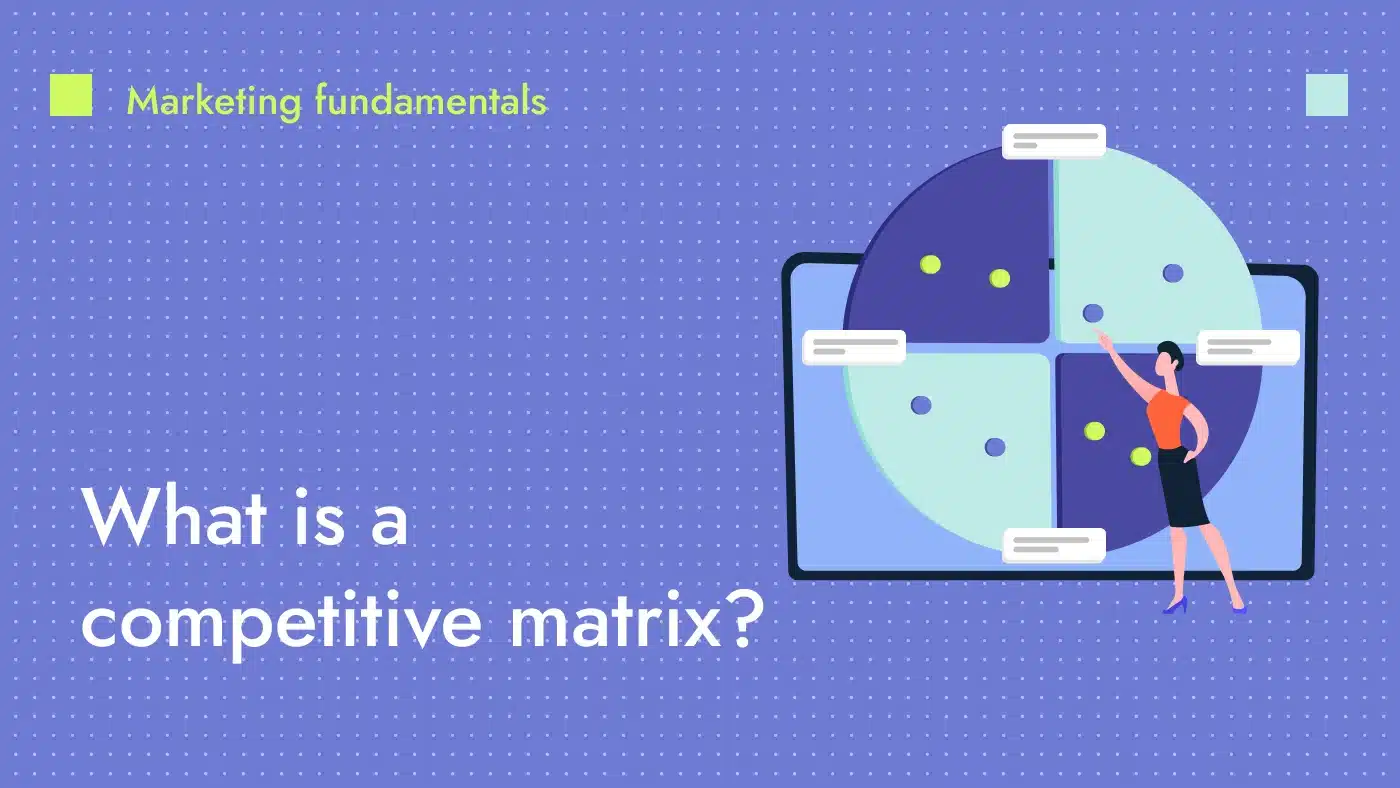 A competitive matrix is a visual tool used to compare and contrast the key features, strengths, weaknesses and other attributes of competing products, services or companies within a specific market or industry.
As a powerful representation of a company's business landscape, this tool operates on two levels:
At a higher level, it provides companies with a strategic roadmap for "positioning" themselves effectively in their industry. 

At a more granular level, it helps companies identify gaps in their market presence and develop strategies to acquire a greater market share. 
Nearly 90% of Fortune 500 companies employ competitive differentiation strategies to secure their position in their target market, per Emerald Insights. A competitive analysis matrix empowers organizations to make informed decisions about their brand positioning, product offering and pricing strategies in relation to their competitors.
Why you should create a competitive matrix
A competitive matrix isn't about going to virtual war with rivals. It's a way to objectively gauge your industry standing. Your company may be miles ahead of the competition in certain aspects, while other areas may leave much to be desired. 
For instance, your product features may outshine competitors, but the responsiveness of your customer support is subpar. The competitive matrix helps identify strengths and weaknesses while staying focused on growth and strategic improvement.
With a competitive matrix, you can: 
Identify your unique selling points (USP)

Enhance your product/service offerings 

Optimize your pricing model

Develop a positioning strategy

Discover new potential markets

Measure business progress

Establish targets for future growth 
🌟 Ready to outshine the competition? Learn how competitor landing pages can supercharge your B2B SEO strategy.
How to create a competitive profile matrix
1. Perform
market intelligence
Market intelligence refers to the process of gathering, analyzing and interpreting information about competitors, market trends and industry developments, including strategies, strengths, weaknesses and potential threats.
🆘 Need help conducting competitive analysis research? Check out this guide.
2. Identify and classify your competitors
Your company's sales department can be a good resource to help you identify competitors — because the sales team knows which companies you may or may not be losing deals to.
Let's take a look at the three main categories of competitors: direct competitors, indirect competitors (in-category) and SEO competitors.
Direct competitors
Companies that offer similar products or services are vying for the same customers and competing for market share. For example, companies like Salesforce and Hubspot, which sell customer relationship management (CRM) solutions, are direct competitors. Customers often view direct competitors as interchangeable alternatives.
Indirect competitors
Indirect competitors are companies that offer products or services supporting or related to your product. They serve similar customer needs but in a different way or through different means. 
For example, both Jive and Box are indirect competitors. While both provide collaboration functionalities, Jive is primarily an employee engagement platform used for document management and knowledge sharing. Box is a content management solution that provides businesses with secure cloud document storage, collaboration, and workflow solutions – and, as such, can also be used to store a company knowledgebase.
SEO competitors
Your SEO competitors are the websites or online entities competing for similar target keywords or search engine visibility to attract the same audience as your business. These competitors may not be direct rivals but compete for ranking and traffic. Analyzing competition for SEO results helps you understand the digital landscape and develop strategies to enhance your online presence and search rankings.
For determining SEO competitors, you can perform SERP analysis for key industry terms or use tools like Semrush. 
3. Map
competitor information
Once you have identified your competitors, gather background data on them. Look for basic information and start identifying the criteria that matter in your industry and align them with your business goals. To map information in a competitive analysis matrix, list competitors on one axis and essential criteria on the other. Each criterion represents a key aspect of your business, such as product features, pricing, customer service or market reach. 
Sample criteria to look out for: 
Product features and functionality

Pricing structure and competitiveness

Customer service and support quality

Market reach and geographic coverage

Brand reputation

and recognition

Product innovation and development

Sales and marketing strategies

Distribution channels and partnerships

Financial stability and

business growth

Industry experience and expertise

Regulatory compliance and certifications

Customer reviews and satisfaction
Gather data for each competitor  in the identified criteria and plot it in the matrix. Use visual aids like brand colors to represent strengths, weaknesses and market gaps. This tabular representation provides a clear visual comparison of your competitors' positions.
4. Examine your
competitor profile
To get the most value from your competitor analysis matrix, understand who the people your competitors sell to. Ask these questions for each competitor:
What are their motivations? 

What challenges are they facing? 

How is the service or product helping them overcome that challenge? 

Is there something you offer that is better than your competitors? 
Next, comb through competitor websites, product features or services they provide, their process and their messaging across digital channels. Use this information to create a customer profile of your competitors' target audience. You'll likely find similarities with your target customers, but paying attention to minor details is useful.
5. Analyze
the 4Ps of marketing 
The 4 Ps of marketing, also known as the marketing mix, is a set of four must-have elements when bringing a product to market: product, price, promotion and place. Analyzing the 4Ps will require a deep dive into your competitors' marketing strategies. 
While you don't necessarily need to plot these 4Ps on the spreadsheet, let them inform other parts of your matrix. For example, by asking these questions as you build your competitor profiling matrix:
Product 
What do they offer? What are the key features of their product or service?

What appeals to customers the most? 

What are the weaknesses identified through customer reviews?
Price
What pricing model do they use: one-time purchase or subscription?

How much do they charge? Are there sales or discounts?

How does their pricing reflect the perceived quality of their offering?
Promotion
How do they advertise their product? Which channels – social media, email marketing, paid ads?

What is the USP that they emphasize in their promotions?

What is their brand story and communication style?
Place
How do they distribute and sell their product: freemium models, demo processes or sales cycle?

Do they sell directly or through retailers or third-party marketplaces?
6. Develop an action plan
Use the insights from the competitive positioning matrix to devise a well-informed business strategy. By leveraging your strengths and addressing your weaknesses, you can better differentiate your business in the market.
Stay ahead of the game with a SaaS competitor matrix
Whether you're a fresh-faced startup or an established enterprise, staying ahead of your competitors is crucial to business success and longevity. Building a competitive matrix is the first step in evaluating and understanding your competitive landscape. 
Get in touch with us to learn how we can help you uncover insights to give your business a strategic edge. Let's level up your game together.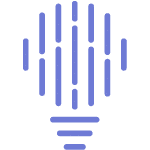 Productive Shop Team
With diverse backgrounds and a shared enthusiasm for innovation and growth strategies, our passionate team of consultants brings together a wealth of experience and skills to meet the marketing and lead generation needs of B2B SaaS startups. Our seasoned writers, SEO specialists, project managers, designers and developers are always eager to share their knowledge and drive thought-provoking conversations.