What is a text to speech (TTS) tool?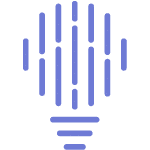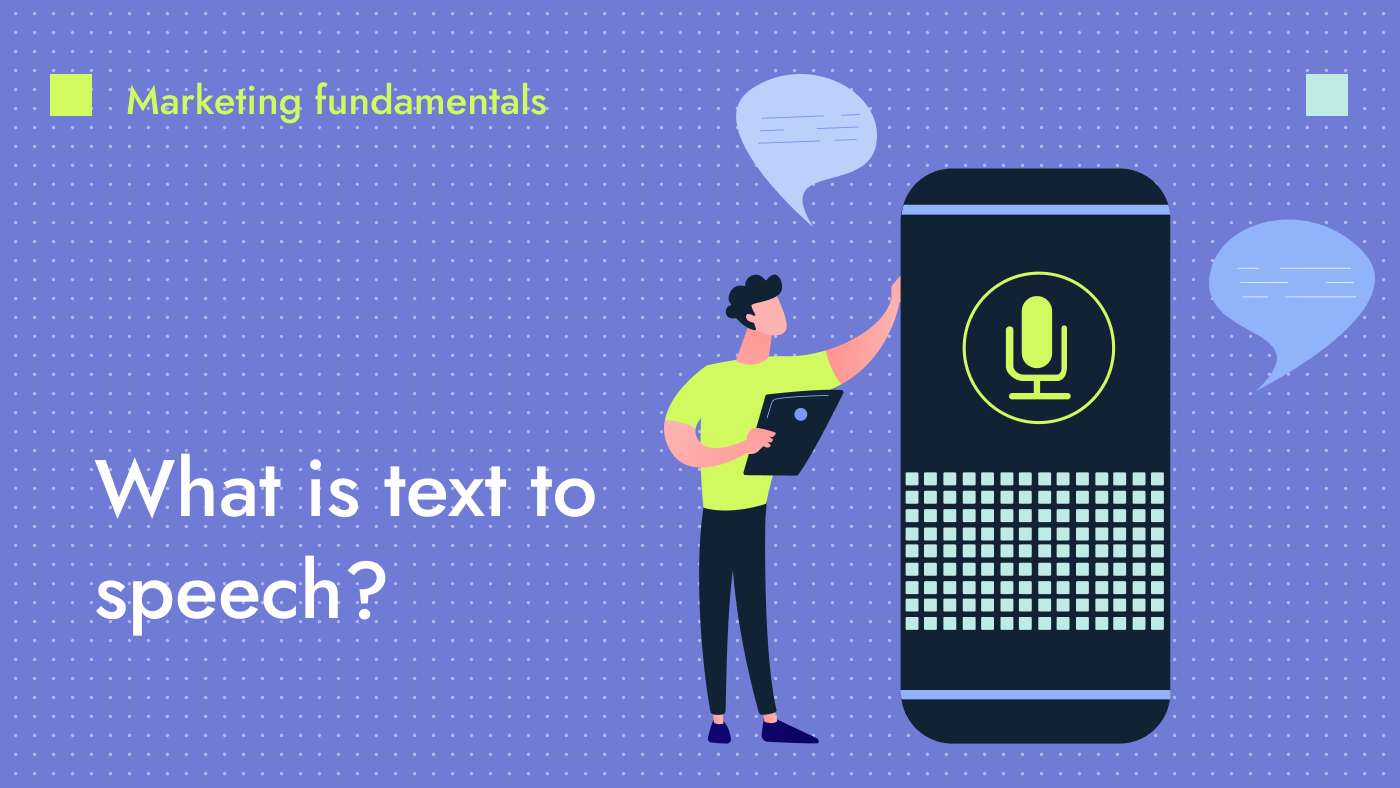 A text to speech (TTS) tool is an assistive technology that converts text into spoken words. TTS systems enable electronic devices like computers, smartphones and smart assistants to read text-based content — e.g., articles, documents and web pages —aloud. Text to speech uses natural language processing (NLP) techniques and synthetic speech generation to produce human-like speech. 
This type of technology allows users to reduce screen time while still engaging with content. TTS also enables listeners to consume content on the go — while commuting to work or multitasking during chores. According to NPR and Edison Research, audio listening has increased by 45% over the previous eight years — insights that confirm the growing demand for TTS software.  
How text to speech tools improved over time
Text to speech tools have come a long way since their inception. Over the years, advancements in TTS have not only enhanced accessibility for individuals with visual impairments but have also opened up new possibilities for content consumption and productivity for a broader range of users.
One significant area of improvement in TTS tools is the development of more natural and human-like voices. Early versions of TTS software often produced robotic and monotonous speech that lacked the nuances and intonations of human conversation. However, recent technological advancements such as speech synthesis using artificial intelligence (AI) have addressed these shortcomings.
Here are three audio trends to keep in mind:
1. The evolution to human-like speech 
Traditional TTS systems relied on rule-based methods that used pre-recorded speech to form sentences. This older method resulted in a robotic voice that lacked human nuance and discouraged user engagement. Current TTS software uses deep learning and neural network models that allow them to generate natural-sounding voices. Now TSS tools can capture vocal expression, intonation and emphasis resulting in more human voices.
Modern TTS tools also support speech synthesis markup language (SSML) instead of the plain text input the older TTS systems used. SSML provides additional control and customization for text to speech synthesis. Users can specify: 
Pronunciation:

SSML allows for the specification of articulation, including phonetic spellings, to ensure correct pronunciation.

Prosody and emphasis

: Factors such as pitch, rate, volume and pauses are all accounted for with SSML. 

Breaks and pauses:

SSML also improves the rhythm and natural flow of the synthesized speech by providing the option to control the timing and duration of a text's breaks and pauses. 

Context and interpretation:

SSML can annotate text with interpretive tags to indicate how the voice should read the text. With these tags, the AI-generated voice can read aloud numerical dates and acronyms correctly. 
2. The increased popularity of audio devices
The 2023 Infinite Dial study estimated that 58% of the U.S. population own Bluetooth-enabled wireless earphones like AirPods, while 36% own smart speakers like Amazon Echo or Google Nest. The popularity of these audio hardware products increases the likelihood that the buyer will use them to access online audio content. 
The study also observed that "online audio hit new highs" in 2023 and that 75% of Americans aged 12 and older listened to online audio daily — the highest increase recorded since tracking began in 2002. 
🎧 Read our blog post to learn the eight top reasons why people listen to audio content.
3. New TTS schema for SEO 
With the rise in digital assistants, audio content has become more critical than ever. Google is currently beta testing a speakable markup schema. This schema allows Google to identify the appropriate sections of your website best suited for TTS playback via voice assistant. Web pages with TTS systems in place have the advantage of distributing their content through new channels for a wider audience. With Google's speakable markup schema, TTS audio content will substantially affect search engine optimization (SEO). 
💡 Learn how to implement the Google speakable schema for TTS and boost your SEO results. 
The rapid adoption of TTS technology
Text to speech is no longer an overlooked feature on websites. Audio content is fast becoming the average user's preferred mode of engagement. In 2020, Reuters Institute predicted that audio articles would become the "standard." 
Their prediction proved accurate as their following report found that well-integrated text to speech content had become the most prioritized audience-facing innovation for publishers. Media companies have put 80% of their resources into digital audio to engage and retain subscribers. Publications such as The Washington Post in 2021 and The New York Times in 2023 successfully pivoted to match this standard and used TTS tools to increase their subscription base. 
The global text to speech market reflects the shift that major media publishers have taken toward online audio. According to an industry forecast by Allied Market Research, the TTS market was valued at $2.8 billion in 2021 and is expected to reach $12.5 billion by 2031 — growing at a compound annual growth rate of 16.3% 
🗣️ Read our guide to understand why online text to speech is an essential tool for your business. 
TTS software: What to look for  
The prevalence of TTS content on major news websites and social media platforms has primed users to expect the same type of functionality and polish on every site they visit. Your website's audio content should align with your brand identity to compete in this digital landscape and stay relevant. The TTS tool you select for your website has to be functional and seamlessly integrated. Look for the following benefits:
Accessibility:

Incorporating

TTS technology

will make your digital content accessible to a larger audience. Around

20 million people

in the US have some form of visual impairment.

TTS tools

provide more independence to users with visual problems. 

Mobility:

Users can engage with audio content on their smartphones wherever they go. The portable nature of access increases the likelihood of them engaging with your content while on the go (be sure you post regular

quality content

to retain audience loyalty).

Affordability:

Modern

TTS solutions

are a cost-effective way to add another form of content to share across platforms. With AI-generated speech, hiring costly voice actors and spending time and resources on an additional project is unnecessary. You can output more content while maintaining current

marketing budgets

and workloads. 
Boosting user engagement with the right TTS tool 
The use of text to speech software reinforces brand identity and amplifies the reach of your content. TTS tools can convert existing articles and blog posts into audio content that users can listen to and share across platforms.
Catering to growing businesses wanting to stay ahead of these market trends, we've launched our own text to speech technology. We call it TTS PRO. 
Not only do you get a more natural sound speech but you can also select voices from our extensive voice library.

Our unique features include: 
Hundreds

of

Premium AI voices

to find your brand's perfect audio representative. 

Compatibility with

any content management system (CMS)

such as

WordPress

, Sanity, Drupal etc. 

Control over

the

aesthetic customization

of the audio player to match your brand's visual identity and guidelines. 

A player

that

intuitively segments audio

, allowing users to select or skip to their desired heading. 

Analytics

feature that displays the number of playbacks on a file, the demographic of the users listening and other integral insights that will quantify your reach.
Stay relevant with the best text to speech software for your business 
Due to the consistent growth of digital audio, you must engage your audience with high-quality text to speech content to keep up with other websites. 
With Productive Shop's TTS software, peak audio functionality is no longer exclusive to industry giants. Our product can be found as an in-marketplace plugin or directly embedded into your account dashboard. TTS PRO enables you to scale and use audio to cater to your individual growth, whether you are an aspiring influencer, a promising startup or an established enterprise looking to diversify your content. 
👉 Ready to grow your business? See for yourself how our TTS tool can get you there.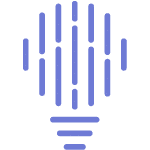 Productive Shop Team
With diverse backgrounds and a shared enthusiasm for innovation and growth strategies, our passionate team of consultants brings together a wealth of experience and skills to meet the marketing and lead generation needs of B2B SaaS startups. Our seasoned writers, SEO specialists, project managers, designers and developers are always eager to share their knowledge and drive thought-provoking conversations.