PDF SEO: You spent the big bucks on research and case studies, should they be found?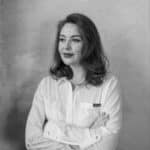 Anna Gladkaya
Chief Operating Officer (COO)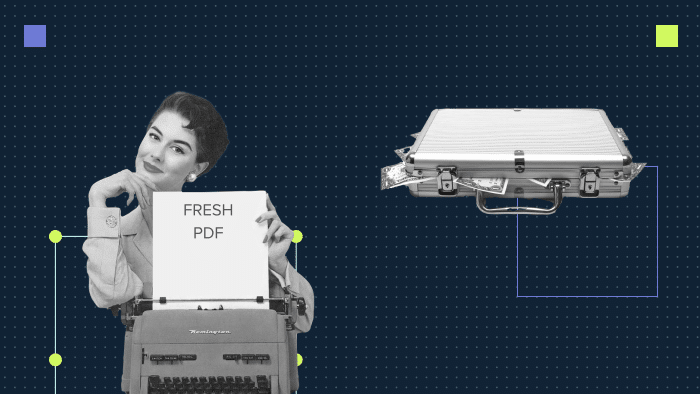 You have heard of on-page and off-page search engine optimization and how you can leverage it to attract traffic to your website. But did you know that you could also optimize your PDF documents for SEO? Contrary to previous belief, Google began indexing PDFs in 2011.
Optimizing for PDF SEO is like the conventional SEO practice; however, it entails a different process and more work. The limiting factor in PDFs is they lack optimizing essentials that are otherwise present on specific web pages.
Thus, a Google search result will display results that are not in rank form. The good news is that you don't have to worry about PDFs after reading this quick guide and incorporating some of the pointers.
How to improve your PDF SEO
PDF optimization bears a similar process to traditional SEO practice with a few differences as detailed below:
When optimizing your PDF, it is essential to note that you are optimizing for two audiences; search engines and people. When optimizing for people, you need to compress your document, whereas for optimization for search engines, you have to involve keyword optimization.
Reduce your file size and compress PDF
Optimizing your PDF means making it easier and faster for people to download. By reducing your PDF's file size, you increase the speed at which a user can download it from your website.
If your PDF has the tag 'Fast Web View' on the description tab, it means that your PDF is already optimized.
From a browser perspective, large-size PDFs take longer to render since they have to download the document before viewing it by the user. Therefore, an ideal-sized PDF should be no more than 1024 kilobytes.
Approximately 40% of internet users opt to leave websites after a 3-second wait. To keep your website away from this statistic, reducing or compressing your PDF file is essential.
Most importantly, the ranking on your site depends on how fast the content loads and is accessible to users.
Reduce your file size with fonts
It is paramount to use standard fonts that PDF supports. Most PDF readers support standard fonts such as Times New Roman, Helvetica, Symbol and Courier. If you use a font unfamiliar to pdf readers, you will have to embed your font, consequently increasing your file's size.
If you fail to embed the fonts, the PDF reader will substitute the font, automatically affecting the general layout of your document. You can check on the properties tab in your paper for a list of fonts that may have been embedded.
Limit fonts and font style
Avoid using a variety of fonts in your document. Each font you use adds a kilobyte to your file size. In addition, the use of different font styles such as bold, italic, or underlined styles adds to the size of your file.
Save minimum size
When converting a word document to PDF format, you can ensure that the document is created in a smaller size.
You can achieve this by navigating to the Microsoft word document's 'Save As' option, then selecting the 'Minimum size' option. You can further reduce the size by unchecking the 'Bitmap' text when fonts may not be embedded and the 'ISO 19005-1 compliant (PDF/A) boxes visible from the 'save as' page.
Choose a descriptive file name
Your document's file name is vital in a search engine's algorithm. A descriptive file name will attract the attention of a user. In addition, a search engine such as Google will crawl your file name when ranking documents for users.
An ideal method of optimization is using your target keyword in the PDF file name. Including your target keywords will encourage searchers to click on your pdf.
Create high-quality content
Optimizing involves more than including keywords in your content. First, you need to ensure that content-based in your PDF is factual and engaging. This is a critical factor as you shouldn't be outputting solution briefs or guides for the sake of having gated content. Make sure to interview subject matter experts (SMEs) to boost the value of your content.
You can make use of HTML format for your most critical content. Users find it easier to access such information from HTML webpages as opposed to downloading PDF files. Most importantly, you can include a call to action in your content when using an HTML webpage.
✍️ Don't let sloppy copy sink your rankings. Read our SEO content writing guide.
Provide a compelling title and meta description
The PDF title is the most vital element of PDF optimization. It is the text that users see and click on after a display of search results. Therefore, the title is essential for search engines when ranking and displaying documents. Similar to the traditional SEO process, it is advisable to include the keyword in the title.
After opening your document on your pdf readers, you can click on the properties tab to add the title tag. From this section, you can edit the title tag and then save the changes.
For the meta description, be sure to limit the description to 1 to 2 sentences. You can use words that call for action, such as browse, discover or compare. In addition, ensure you incorporate both primary and secondary keywords in your description.
Limit the use of image-based PDFs
Search engines interpret text better and at a faster rate compared to images. Therefore, it is essential to ensure that your pdf is text-based before uploading it to your site.
However, not all PDFs can be text-based PDFs. For example, when you scan a document, the output is an image of the text, not a PDF. Therefore, when uploaded to the internet, the search engine may not pick on the document's content. In addition, such content is hard to copy and paste since it is an image.
However, the good news is that Optical Character Recognition (OCR) software can help decipher your image and convert it to the format you desire, either PDF or MS Word. You don't have to retype all your content. Instead, you need to apply the software to your scanned document to retrieve all the content.
In most cases, the retrieval process may not be accurate. Therefore, it is essential to review the output to ensure the grammar is correct.
Include alternative text in images
If your document contains images, graphics, or illustrations, it is essential to include alternative text for descriptive purposes. The alternative text will help search engines decipher what your image represents. This guide will help you add alternative text to your images before you convert your File to PDF,
Besides using an Image SEO for PDF, you should also remember to incorporate keywords when coming up with a description for your alternative text.
Include links to your website
It is vital to create an internal linking structure when applying SEO for pdf files. By adding a pdf to your website, you are further drawing traffic to your website and communicating the importance of the document concerning your website to search engines.
You can make use of keywords and hyperlink your PDF file. Then, users searching for the keywords can access your file.
Internal linking will help your PDF rank well during a search. You can also use external links that are relevant, high-quality, and adhere to Google's recommendations.
Make your PDF mobile friendly
Most internet users prefer to access content through their mobile phones. Thus, to leverage this, it is essential to ensure your document is mobile-friendly. You can do this by using bold texts and bullet points, using low-size and clear images, aligning the text left, including headings and subheadings, and using clear paragraphs.
Include a sitemap
With a sitemap, you get to provide vital information about your PDF file to search engines. Instead of a conventional crawl, a sitemap makes it easier for search engines to draw up files on search results based on the information you provide.
When creating a sitemap, you can use open-source applications that provide the tools and guidelines for creating a site map. These sites also include the option of exporting your sitemap.
As you create your site map, it is essential to consider all the necessary details within your document. For example, you should provide an overall layout for a user to access your document.
Sitemaps are generally vital for websites that contain a load of information.
If you are unsure how to create a sitemap for your PDF file, you can use a Yoast SEO plugin. This plugin can help generate a sitemap of your website, making it easier for search engines to locate and crawl your site and pages.
Yoast SEO is a plugin for WordPress websites that improves your site's performance.
Canonicalize your file
As earlier mentioned, search engines may read duplicate content on web pages, resulting in lower rankings for your file. With a canonical tag, you communicate the content and page you require them to crawl and index to the search engine.
This prevents any case of content duplication or document sabotage.
Integrate your PDF files in your website
Making your PDF file an integral part of your website is a top way of promoting your pdf SEO. Like traditional SEO practices, the links will communicate authority to search engine bots for optimizing and ranking the keywords.
Does Google crawl PDF files?
Google can crawl PDF documents and index them as long as they are not encrypted or password protected. In some cases, the search engine may process images to extract the text for indexing.
It is essential to ensure that your images and content are searchable for the search engine to crawl your document.
Pros and cons of using PDF files
The use of PDF files attracts both benefits and disadvantages. Here's a look at some of the pros:
Easy to create
Creating a PDF file does not require special instruction. It is an easy-to-do process that also does not require special software—ideal for information on training material, product descriptions, or press releases.
If you are not conversant with HTML programming, an effortless way of publishing information online is through creating a PDF file.
Available metadata
Unbeknown to most, PDF files already contain metadata from the properties section of the File. You can choose to include keywords or edit the description to further optimize your document.
Some of the cons that make PDFs bad for the user experience are:
PDFs are not mobile-friendly
A common attribute of PDF files is that they have a fixed layout. This means the files are designed for print or desktop use. However, when a user accesses the PDF file on their mobile phone, a barrier that emerges is the difficulty in use.
A user will have to zoom in and out since the document fails to fit their screens.
PDF files don't collect data
A PDF file makes it impossible for a user to track engagement by readers. You can see the number of times people download your File. However, it is hard to follow any further use of the document.
This is a significant disadvantage for a business since it does not provide precise data on how people respond to your content. More so, without data, you cannot make follow-ups or make changes to suit your users' needs.
Not easily accessible
Users accessing your content from a desktop involves downloading the File and accessing it from the download location. This option puts some users off because it leads to a buildup of documents on their PC.
For mobile phone users, accessibility is even more challenging. For example, a user will require a file managing app to download the PDF file and a PDF viewer to read the PDF.
These extra steps can make users abandon your File in pursuit of content that is accessible with one click.
PDFs can be boring
In today's fast-paced world, internet users scouting for information prefer content that they can scan through and interpret with one glance. Therefore, PDF files that contain an overload of information may be disregarded by a user.
Most internet users will be more drawn to website pages that provide information at a glance instead of scheming through multiple pages to gain the knowledge they desire.
PDFs are not easily sharable
Unlike other content on the internet, PDFs are difficult to share through social platforms such as Twitter, Linked In, or Facebook. This limit on accessibility affects your marketing strategy as a business, consequently affecting your business's potential for growth.
PDFs are beyond your control
A significant disadvantage of PDFs is their inability to be updated or recalled. Once a user downloads a PDF file on your site, you lose any form of control over the document.
As a result, it becomes a challenge when you may want to update information within the File. A second disadvantage is that secure PDFs can still be shared with people who are not supposed to access them.
Despite PDFs having a safe option of including a password before access, you cannot control who shares the password and different document versions.
How to include PDF on your website
Once you upload your PDF to the host web server, you can include links within your website using Search Engine Optimized keywords. An alternative option would be to have a landing page that links to the PDF file.
Including a landing page is ideal since you can get users' contact information by downloading your PDF file. However, gating PDFs behind landing sites may make it impossible for Google search bots to crawl your content affecting your SEO ranking.
PDF optimization on Adobe: A brief how-to guide
A more straightforward process of optimizing PDF is through the use of Adobe applications. Adobe acrobat gives you the option of optimizing your File.
All you need to do is open the File using the Adobe Acrobat application. Next, click on File, then Save As Other. Here, you'll see the option of Save as Optimized File.
Acrobat also provides other options for optimizing your PDF file, such as reducing the size of the file, setting up custom presets, or selecting the mobile mode for your PDF.
How to track statistics on PDF?
As mentioned earlier, PDF documents are complex in collecting statistics on views. Therefore, most PDF creators request users to fill out a form before they can download it. However, this step may draw a user away.
In addition, it is not highly effective since it results in lead generation instead of tracking views.
Alternative ways you can track views on your PDF includes:
Use a PDF tracking plugin
If you are working with WordPress, then a PDF analytics plugin will help you track your PDF views using google analytics.
You will need to compress your content into a Zip format then upload it to the google analytics site. The first step is to click on the 'plugins' tab, upload your file then activate it by clicking the 'activate' button.
You will get a notification on the successful upload of your document and a link to settings that you can use to optimize your PDF further.
As a result this will promotes the effectiveness of the results you receive when using pdf.
Tracking script
A tracking script informs you how users are interacting with your content and how long they view it. Standard marketing scripts used by most marketing agents include; Facebook Tracking Pixel, Google Analytics, Google remarketing tag, crazy egg, and Google Tag Manager.
You can include a tracking script in your document before publishing your page for effective results. A common way is by incorporating the hand within the document's code. For example, inserting a label within your code will give the search engine what tracking script you refer to.
For example, by enclosing the title with brackets like this, <!-Facebook Pixel Code->, it alerts the search engine bots not to pick it as text but as a tracking script.
Adding a script will transfer data to your google analytics when a user accesses your PDF.
Are PDFs good for SEO?
PDF files offer users access to comprehensive and transparent content. Most standard website contents are personalized and may contain less information.
With proper optimization of PDF documents, the files can increase user traffic to your site, increasing the rate of conversions.
PDFs may not be suitable for SEO based on the following reasons:
Lack of proper metadata
PDF files contain their metadata; however, this may not be adequate for a search engine to pick on. Therefore, it is essential to add metadata descriptions to your PDF file before uploading it.
You can add the description by accessing the File from a pdf reader and clicking on the properties tab.  However, the lack of metadata on PDF files can affect youth click-through rates.
For example, search engines will use PDF file names for files not containing a title tag.
Difficulty processing links
Unlike standard web pages that process links with PDF files, this option becomes challenging. In case you include internal links inside your PDF, they may not be processed.
Difficult to format
In comparison to an HTML document, PDF files are weaker, rendering them hard to format as a webpage.
To PDF SEO or not to PDF SEO?
The borderline question of whether PDF files are suitable for websites relies on your optimization levels. With the above steps in mind, you can work out the ideal steps for pdf optimization while considering its limitations.
If your business is not keen on digital marketing and monitoring consumer patterns, you can incorporate PDF files on your website. In addition, we offer a variety of PDF SEO solutions that can boost your business's digital marketing strategy.
Visit our website today to get a pricing quote for our services.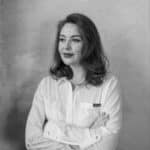 Anna Gladkaya
Anna Tymoshchuk is a seasoned business leader and strategist with over eight years of experience in B2B marketing and programmatic campaign management. She is currently serving as our Chief Operating Officer (COO), where she oversees operational improvement and project management at our company. She leads our PMO team and is committed to ensuring that all projects are delivered on time, within budget, and to the highest quality standards. Anna's expertise lies in designing and executing data-driven advertising campaigns and web builds that help businesses achieve their marketing goals. She has a deep understanding of the advertising ecosystem, and her ability to leverage data analytics to optimize campaigns has helped many clients achieve significant ROI. Anna's passion for continuous improvement and innovation is evident in her work. She is always looking for ways to streamline processes, reduce costs and improve the overall customer experience. Her ability to think outside the box and come up with creative solutions has helped our company stay ahead of the competition. Aside from her work, Anna is an avid foodie and loves starting her day with a latte and an almond croissant. Her colleagues often joke that her love for pastries fuels her energy to drive operational efficiencies and deliver exceptional results.