Build an in-house digital team vs hiring a marketing agency?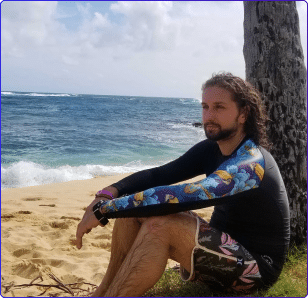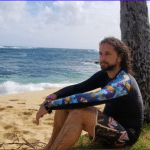 Imran Selimkhanov
Founder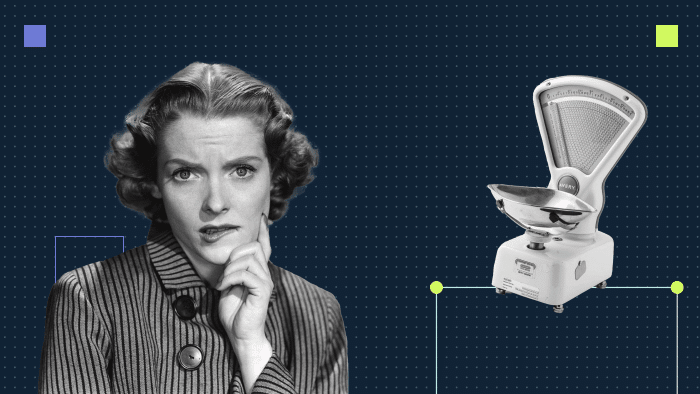 Who should read this post: 
You are unsure of when to start investing in marketing.

You are aware of the impact marketing will have on your business growth.

You know you'll need to invest a percentage of the firm's budget to make it work.

You'd like to know the salary breakdown & investment required in building a team.
The summary | in case you're crunched for time: 
When you're deciding to either build an inside marketing team or hire an outsourced marketing agency, the decision is typically 70% financial and 30% immediate need fit. 
Should I hire a digital marketing agency or build an inside team?
This is typically the first question every one of our clients had. The reality of the answer primarily depends on your budget. But before we start counting $$ there are a couple of things that actually define the company's value:
The only formula to success is to place the right people in the right job.

 

Each business has its own unique DNA. 

Ensure whoever you choose to run the marketing  share your company's values, proves loyalty and is an ambassador of the brand. Note that a

CareerBuilder survey

reveals that the average cost of a bad hire starts at $25,000 USD +

Invest in people more likely to stay & grow in the organization.  . 
So, let's start reviewing the main considerations before deciding to either hire a digital agency or to build an inside marketing team:
1. Product expertise and business culture
No one will know your product better than the people that work for you. Building an inside marketing team ensures that their attention will be 100% focused on your service offerings, products and industry insights. Their goal is to make sure the brand is well represented, consistently and, to ensure the sales team is enabled to plow through common scenarios they face.
Inside marketing team: there's quite a bit of freedom in exploration in having your own crew. However to get them to the point of being called  "product experts ́ ́, you will need to invest in the following human resource & tech factors:
Recruitment & Selection

Training & Testing, on new marketing practices, methods, technology

Adoption & Career Growth, via growing the team, sending them to events, courses, etc.

Technology & Processes (Martech), and the ability to expertly use this tech.
Hiring a digital agency: if the company is specialized in your business vertical (ex: professional services marketing) or has similar clients, consider them a priority. They might not know your product as well as an in-house team, but for sure they will know the industry as a whole and can advise you on a precise strategy to generate more leads. 
The purpose of leveraging an agency is to ensure your inside team is alleviated from mundane tasks, has extra muscle in market analysis & reach, and of course, is able to do more impactful work. 
Each company has a unique flavour to make things happen. By hiring an agency you agree to:
Accept best practice methodology (data analysis, content strategy, design,  coding, etc)

Give control over the creative process to the experts

Make combined decisions on any release (social, content, events, code, press, etc)
The great thing is, hiring and agency saves you ample money by preventing technical mistakes, budget wastage, and time spent on learning a new industry which, isn't part of your core business anyway. 
What you should do: Always go Hybrid 
If you already have a team:

Understand your business true capacity and consider the services that you ́ll need outsourced (marketing is not a one or two man job). Many businesses try to save their money by thinking in the present day and grasping too many things internally – naturally, they end up doing all of them with less impact.

Designate what your team will be doing vs what the agency will be doing

, this will ensure you are maximizing talent & effort to drive brand impact.

If you do not have a team:

Hire an agency to help you set the foundation for your practice, AND setup an internal team.  Hiring a marketing coordinator & a designer is a great way to start building your inside team.

Your agency should be viewed as a technology partner, ensuring that they set the marketing practice of your company. They should

complement the team with the hard-to-do stuff like mass data analysis, coding custom templates, trend research & influence strategy.
A final word – If you are considering going for an outsourced marketing team, find a company that selects their clients and provides a dedicated team to your company. Always keep in mind that you are not the only client, so following an agreed to calendar is paramount in managing expectations & measuring results.
2. Tools and processes
If you want to do it right, you will need to invest in content creation & management, data collection & data analysis systems. 
Customer Management Software (CRM), Marketing Automation, Email Marketing platforms and Analytic tools are a must for any competitive business. 
Depending on your marketing strategy and budget, the need for tools to measure  SEO efforts,  website performance, client behaviour and business analytics will lead you to search for more tools as you mature your practice. 
Inside marketing team: the next step to build your inside marketing team is to select the core tools they will use to plan, create, execute & measure their efforts. Your marketing partner agency should advise you on the right-fit tech & services. Consider that you will need to also create an adoption plan to deliver proper training to your team, which typically goes beyond marketing, step-in the sales team.
Hiring a digital agency: working with an online marketing firm helps save budget. Most agencies won't charge for the use of paid platforms, licenses and their templates (which take forever to master). Marketing firms know how to manage martech better than anyone as that is all they do, with different clients in different campaigns & budgets.
What you should do: ask your marketing consultant for assistance to select the right tools for your industry, requirements and budget. Find specialized digital marketing firms (focused on lead generation) that offer support for the tools they recommend. Design a training plan under the guidance of the firm and capability & schedule of your internal team.
3. Experience and expertise
Well, this is a human resource challenge. Either way, you will need someone to understand the industry. Trust me, you HAVE internal people that can -under guidance- output content that will lead to new leads, you just need to be trained and follow a set of common practices defined in your marketing strategy.  Take your time to evaluate profiles and use platforms like LinkedIn to understand the general tasks of each digital marketing specialist prior to hiring one.
Inside marketing team: experienced professionals are expensive, but amazing at what they do. The key is to find moldable people for your team that already have 2+ years of experience. If you choose to go the route of hiring new graduates, you should be ready for a longer term investment. Always pick quality over quantity. 
If you're tight on budget, it's best to hire a few people but with real experience in an agency or sway a competitor's key team members to join your team (which, in my opinion is a more strategic play). This way you get more bang for your buck. 
Hiring a digital agency: find an industry focused agency, talk with their team and make sure there is personality & experience fit. Understand their methodology and ensure they understand your business needs.  For example, are you looking to grow overall awareness, impact influencers, grow sales or all at once?
Find trustworthy firms that offers testimonials, support services, and ones that can be a strategic marketing & technology partner vs an Ad delivery or content monkey. 
Fact: most large agencies do not have specific expertise as they use junior labour. This means you'll burn more budget while they learn on your business vs actually helping you create structure based on what they know. 
What you should do: create a team based on their performance and experience. Find outsourced support to decrease your team lack of expertise. Give your team the right tools to learn as much as possible from experienced outsourced marketing specialists. Try your best to seek out marketing shops that focus on a specific practice, such as an inbound marketing agency. 
4. Marketing budget
Great marketing professionals are well known for their extensive knowledge of the industry and of course, their expertise in a particular field. Even in positions like marketing coordinator, the different areas that must be covered by their skillset in a successful digital marketing plan are expansive. 
Marketing will never be a one person job, plan your budget knowing this. At the minimum, a functional marketing team structure has these people:
Job Title

Description
Avg. salary (USD)
Experience
Digital marketing manager
Leads team and coordinates marketing efforts to meet company's marketing strategy. Ultimately responsible for brand awareness and lead generation.
$75,390 - $160,481
Content manager & creator
Coordinates content marketing strategy and copywriters (creates content also). Designs content promotion based on the customer journey. Must also understand content analytics & A/B testing.
$70,000 - $100,250
SEM manager & data scientist
Analyzes market trends and marketing insights to discover promotion opportunities. Manages paid advertising and media selection.
$44,000 - $126,000
3 - 5 years
Designer & ux specialist
Tests user behaviour to build quality experiences. Designs user's journey within the website, app and content and assist designers with content layout designed to convert.
$43,000 - $100,000
Total annual cost of an inside marketing team (not considering technology & campaigns or events)
$232,300 - $486,731
*source: indeed.com
If you want to add extra muscle to the mix:
Job Title
Description
USD Avg. salary
Experience
Copywriter
Language specialist in charge of creating persuasive, catchy, and captivating material. From blog posts to image banners, they are the ultimate word-smith.
$77,500 - $109,750
3 - 5 years
Graphic and web designer
Professional commercial artist. Understands color psychology and visual stimulation to represent brand message. Works closely with the UX specialist & developer.
$66,500 - $93,000
3 - 5 years
Web developer
Coding professional. Specialist in programming, understands front and back-end of website development. Typically shrieks at the term "CMS"
$81,000 - $113,750
3 - 5 years
Social media & events manager
Trend specialist & social butterfly. Builds a community around the brand. Manages direct communication with online groups, communities, events & surveys.
$48,051 - $105,000
3 - 5 years
Email marketing specialist
Manages the company contact database. Coordinate brand communications, Create, test and measure email campaigns.
$42,000 - $70,000
3 - 5 years
Total annual cost of extra fuel for marketing team
$315,051 - $491,500
*source: indeed.com
Total annual cost of a complete marketing team $547,351 – $978,231 (tools, campaigns, events, ads, etc not included)
Inside marketing team: Having your own team clearly has benefits of expert product knowledge for content creation. Typically, emerging and middle market business owners prefer to build small teams of highly qualified professionals (mostly marketing coordinators). This way, the marketing department can take care of the company's overall strategy, manage outsourced efforts and track business improvement. Make sure you also keep these aspects in mind:
Human capital management:

it is mandatory for you to  follow the employee legislation of your country. By hiring your own team you need to consider:

Vacation 

Paternity leave

Sick time off

Career growth

Extra hours

Turnover (marketing & sales teams have the highest churn in professional services industry) 

Business capacity:

physical space is a legal requirement for any company. Based on the quantity of professionals that you need on your team, you'lll need to consider:

Computers, screens, phones, etc

Individual working area for each employee

Private office for team meetings

Bathrooms and kitchen
Hiring a digital agency: the only way to have a real estimate about a digital marketing services cost is to have a chat with a professional about your needs and build out a quote. Depending on your company's requirements, current marketing situation (ex: tactical one-off campaign runs or PR disaster handling) and service needs, the price will vary. 
The great thing about working with an outsourced agency is that they have inside teams to manage specific requirements, and you can have more control of budget as engagements should be project based (has a start and end time).
Whenever you request a quote from a marketing agency be clear about:
Goals & Objectives

– what KPIs are you trying to hit? and HOW are they planning to achieve them?

Detailed scope & timeline

(what is being delivered and when).

Support,

are they ready to help you instantly or is there a few days turn around or lead time? 
What you should do: Contact us first, we will guide you and help you build your inside marketing team. Once we find the right people, we will work hand-in-hand to build your internal marketing process to enable you to do more for less. Alternatively, try another agency and call us later. 
If you don't have the capacity to continuously invest in content creation & advertising your brand, there are marketing services that can be used periodically without affecting the quality of the results while being mindful of your budget:
Web maintenance

SEO optimization

Strategic content creation 

Pay per click advertising (PPC)

Partner leveraging
This should have helped, but if you're still unsure…
Organizations like Canadian Marketing Association found that the reason why tech companies don't scale is that they consider other departments more valuable than marketing. And in contrast, the industry growth is stuck (and quite embarrassing) in comparison to other countries like USA and European Union.
The decision can be challenging. Even more if you are not clear about what will happen after the marketing strategy is set (ex: how do you forecast leads & ROI?). Book a quick call with our marketing consultants to either get help building an internal team or add muscle to your band. Keep in mind we focus specifically on marketing that generates leads by understanding who you sell to via psychological & behaviour based factors.
To summarize, consider the following:
Marketing requires many different professionals.

Go hybrid and build an inside marketing team with the assistance of a digital agency. 

Have a killer marketing plan and know the details of how to execute it.

Calculate your marketing annual budget before starting

to invest in it.

Be realistic about your business capabilities

/capacity.  

Keep your goals measurable

and as realistic as possible.

Brand personality and personas

are the keys to outstanding marketing.

Select the tools needed to execute and analyze

your marketing efforts.
Here's what you should read next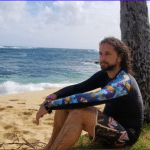 Imran Selimkhanov
Imran is the founder and CEO of Productive Shop. He writes on B2B demand generation and SEO strategy topics to help startups understand how to win digital share of voice. Prior to Productive Shop, Imran led demand generation at an Oracle consultancy, ran an e-commerce site servicing LE teams and helped build PMO offices at technology startup companies. When he's not at work, Imran can be spotted hiking in the Rockies, honing his clay shooting skills and tumbling off of black diamond ski tracks due to overconfidence in his skiing abilities.