When do I start marketing & how much does it cost?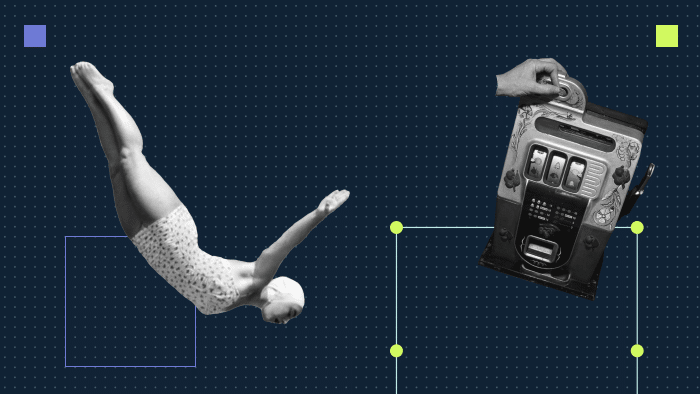 "A man who stops advertising to save money is like a man who stops a clock to save time." ~ Henry Ford
This post is useful for you if:
You want to increase your sales & improve sales team effectiveness.

You want to understand how much budget is required for marketing.

You are not sure if your business is ready for marketing.

You want to promote a specific service or product.

You want to build a recognizable brand.
Everyone thinks that marketing is a thing that you do because that's what other people are doing – because it somehow generates leads. Most businesses fall into the trap of engaging in exactly the same tactics as their competitors because, apparently, that's what B2B companies should be doing. 
If a marketer ever tells you that, run away. Marketing isn't about spamming hoards of people with email & display ads trying to luck-out on a deal. Nor is it about senseless blogging, whitepapers & event booth hosting without understanding who it really is you trying to influence. Marketing is about understanding who, when and how to target your audience in the most impactful way.
The summary | in case you're crunched for time: 
Each business faces its own reality, but marketing is so broad that it has something to offer for every industry and every budget. Let's review the key questions, indicators & budget options you need to keep in mind to determine if your business is ready for marketing execution.
Here's what we'll cover:
How do I know that my business needs marketing? 

You have an immediate need to expand the business

You need to improve sales channel effectiveness

Your company's reputation is stagnant

How much should I invest?

 Gartner 2020 CMO survey

discovered that average budgets in the US and UK are around 11% of total company revenue. But of course, that is not a sure shot rule for every company, our clients spend between 8% to 12% of revenue.

What are my marketing options?

There are short and long term marketing strategies you can take on. It really depends on your budget. For immediate results:

Build an effective website & keep optimizing it. 

Always focus efforts into SEO optimization.

Create strategic content designed to capture data & convert.

Run pay per click advertising (PPC) or display advertising for quick awareness.

How do I know if it is worth the money? In short, the return on investment (tangible & intangible) is higher than the overall marketing costs at the end of the planned marketing period.
1. How do I know that my business needs marketing?
Every business needs marketing for rapid growth. The real question is how much of a marketing investment your business needs in order to reach your specific goals. 
Legendary brands made themselves via consistent and targeted messaging. Even a strong brand like DropBox allocates 26,3% of their total annual profit in advertising and marketing efforts.
It actually doesn't matter how long your business has been running. Reaching the top is one thing, staying on top is the real challenge. If you are not constantly working on connecting with your audience and building valuable strategic relationships, like any relationship, it will fade away – along with your company's profit. 
Key indicators to watch out for:
You have the urgent need to grow the business
The company is already generating a stable profit, but you're not growing fast.

It's time to expand the geographic coverage area.

You want to attract strategic partners.

You want to improve your relationship with your clients.

You're unsure of your buyer's journey / it's vague.
You need to improve sales effectiveness

You don't have a clear marketing & sales funnel.

You need to improve sales team performance.

Your leads are low quality or aren't qualified correctly.

You want to improve your promotions and service benefits.
Your company's reputation is stagnant

Your competitors are easier to find online.

You don't have various customer success stories/references.

Your business doesn't instill enough trust in buyers.

You want your brand to be an industry reference.
2. How much should I invest in marketing?
Every effective marketing strategy has a myriad of specific goals. To reach them, you will need to invest in various targeted & measurable tactics. As long as your goals are clear, you can precisely measure the amount of budget you'll need to reach them.
A general idea on pricing
Your total marketing budget:

Gartner CMO 2020 survey says that the average USA & UK company invests around 11% of their total annual income in marketing. Maybe you are not in the position of investing that percentage but it gives you an idea of the importance of marketing within your business plan. 

If you want to build an internal team:

To execute marketing, you will need professionals that plan, structure, perform and measure your efforts. The average annual cost of an effective in-house marketing team runs at $547,351 – $978,231 (USD)- tools & campaigns not included. 

Going hybrid, hiring a marketing agency & building an inside team:

If you do not have an internal team, it's best to start by working with an agency first, for the first year or two – then, the team should always be hybrid. Gartner also found that ¼ of the company's annual marketing budget is allocated to outsourced marketing agencies. 

Average budget by company size:

According to SoapBoxly's research, the average spend is calculated based on a $100,000 annual revenue per employee, showing that:

Small Business:

local companies have around 10 – 100 employees, tending to spend approximately $72,000 – $720,000 per year.

Mid Size Business:

mid-market companies are defined by having around 100 to 500 employees, their annual marketing budget is typically $ 720,000 to $3,000,000 per year. 

Enterprise:

the big bosses have over 1,000 employees and multiple subsidiaries, spending on average above $6,000,000 per year.

Marketing budgets also vary by industry.

The percentage is based on the company's overall revenue.

Technology Software: 15%

Services Consulting: 12%

Education: 11%

Healthcare & Pharmaceuticals: 10%

Banking & Finance: 8%

Marketing plan:

I know this is tedious but the only realistic way to tell you exactly how much you will need will be based on the marketing techniques you need to utilize. I will expand on this topic in a minute.
How do I calculate the budget for a marketing campaign?
In order to start calculating your marketing budget, it's worthwhile covering the mandatory & nice to have efforts that you'll need to run effective campaigns. This way, once you decide on what it is that you need, it's easy to carve out a budget & timeline. 
Marketing efforts you cannot live without
About:

the highest converting form of digital marketing.

Develop customer relationships through online mail communication. Retain customers, support brand awareness, upsell and show presence via email newsletters.
How to calculate:

the average spend is 16% to 20% of the annual marketing budget. Primarily, cleaning lists is what you are paying for with tech such as Kickbox or BriteVerify, if you have a large contact base, a campaign can range from $50 to $400 USD.
Content creation (a big part of inbound marketing effectiveness)

About:

focus on crafting highly resonating educational pieces about company products and services in the form of storytelling, research papers, infographics, interviews, etc. Also referred to as thought-leadership as it gains audience trust, builds credibility & qualifies leads for sales.

How to calculate:

each content piece can vary from $500 up to 5,000 USD, depending on factors like length of research, creative required & topic difficulty. 

Search Engine Optimization (on-page & technical)

About:

manage various SEO criteria to improve brand reputation and domain visibility. Makes website appear on the first page of search engines, above your competition. 

How to calculate:

on average, 7% of the annual budget is spent on search-based brand positioning. Gartner's CMO surveyors recommend allocating at least 13% of the budget, considering technical aspects like the use of analysis tools. Keep in mind that SEO is one of the most important lead generating tactics that have the highest ROI – when done right. 

Digital marketing planning
About:

organizes & keeps track of marketing efforts for specific periods of time according to business budget.
How to calculate:

research-based marketing plan costs around $10,000 USD to $40,000 USD. The range varies depending on the industry requirements and how accurate you want the market research & plan effectiveness to be.
About:

creates an open communication channel between brand and customers. The pursuit of customer engagement through social platforms. It helps increase brand awareness and brand online positioning.
How to calculate:

nowadays around 25% of the marketing budget is dedicated to digital promotion. Social media costs around $10,000 USD per month this includes managing separate accounts, paid advertising & release schedule. Note that B2B brands do NOT need to utilize social as much as a B2C brand does. 
Activity that can be done periodically, in case you're tight on budget
If you don't have the capacity to continuously invest in advertising your brand, there are marketing services that can be used periodically to upkeep your online visibility, generate some leads, and keep you looking professional.  
Think of them as on/off switches that you can run at key periods to boost brand visibility. Remember though, periodic marketing has to have a lot of research behind it to be effective.
Website optimization

About:

improves website performance and web positioning by delivering a unique experience to users. Guarantees your site security, performance & crawlability. 

How to calculate:

this is pure labor hours, if you have an internal team great, if not, make sure to put together a list of bugs, enhancements and top pages you need found by your audience. For a mid-sized B2B company, a yearly optimization typically runs $15,000 to $25,000 USD.

Pay per click advertising (PPC)

About:

help your business show up in search engines based on user keyword searches. Typical platforms are Google ads, LinkedIn, Amazon, Instagram & Facebook. 

How to calculate:

The average budget for emerging and middle-market businesses is around $8,000 to $14,000 USD per month.  
About:

display advertising is typically measured by impressions served. Although we're not the biggest fans of it, especially for the B2B market, sometimes, it may be good for awareness at peak seasons.
How to calculate:

Considering that the average cost is about $0.50 CPM and $5CPM, most marketers allocate around 17% of the budget to display advertising (keep in mind this includes B2C companies). 
Partner leveraging

About:

 improves business reputation by cross-promoting services/bundling with strategic industry partners. Promotes brand messaging with the partner's target audience. This piece must be part of any B2B brand marketing strategy. 

How to calculate:

measured by labor hours spent on content creation. For B2B companies this is absolutely paramount as it builds influence via relationships, backlinking and event co-sponsoring. Typically, a mid-market services company will spend at least $60,000 USD on effective partner marketing.
How do I know if my marketing effort is worth the money? 
"The organization and management of marketing and sales is an important strategic decision, with major repercussions for company growth over time." ~ The Wall Street Journal 
Basically, by earning more than what you invest in marketing. Now, let's say you got to the point of understanding what types or marketing strategy & techniques you will want to utilize, how are you going to specifically track the effectiveness of your efforts? 
You need to understand & track your marketing KPIs. Read the linked guide, you'll learn the detailed KPIs needed to track the below themes.
Visibility:

how easy it is to find you online in comparison to your competition. At the basic level, visibility is measured based on your position (for shared keywords) on search engine results page in relation to your competitors.

Conversions (sales & marketing):

the ultimate goal of digital marketing is to turn targeted users into leads and buyers. Conversions range from newsletter subscriptions, form submissions, white paper downloads, webinar registrants, and online purchases.

Click Through Rate (CTR):

a ratio measured as a %, it is how many links are clicked on compared to the total  delivered ads/media. CTR is commonly measured based on clicked newsletter links, paid ads, or web pages.

Cost Per Lead (CPL):

the total cost of gaining a relevant lead. Measured by summing up all lead generating efforts and dividing by leads received.

Messaging Relevance:

measured by the relevant website traffic, email opens, social following, etc you aquire. When you're investing in marketing and your traffic numbers, lead generation and opened emails is low, you know that you're not targeting people well or your messaging is simply nor resonating. 

Brand Recognition:

online & offline brand mentions, event invites and influence you have. How many times the brand or its stakeholders have been searched in search engines and referred to by media outlets.
The assistance of a professional team  guarantees you won't be losing money because of your marketing efforts. However, this doesn't mean you won't need to be ready to test and fail various strategies along the way  in order to discover which efforts helps you engage leads better.
Let's Summarize – When should you start business marketing efforts?
The right time to start investing in marketing is whenever you have the budget to do it right – … sounds kinda obvious right? Once you start making a tad of profit, you should begin investing in sales & marketing practices – Entrepreneur magazine tends to agree. Wondering why? The best way to encourage growth is to advertise your brand to the right people, resell to existing customers, and encourage partners to cross-pollinate opportunities & deals. 
Top reasons you should have started marketing, yesterday 
You have the urgent need to grow the business & build awareness. 

You need to improve sales effectiveness by empowering the sales team. 

You want to appear in the search results before your competition does to get first dibs at the best leads.
Pricing Reality Hammer
Even when marketing efforts like Social Media are leading topics/hype, the reality is that most B2B CMOs surveyed consider content creation and marketing technology as top priorities when deciding how to allocate company's marketing budget. 
Prior to starting to allocate your marketing budget, it's always a great idea to understand industry averages, this way at least you'll have a general baseline.  Remember that according to your unique goals, the percentage of relevance of each marketing effort will vary.
That being said, the marketing budget for B2B small to medium sized companies averages between $124,225 and $260,900, based on factors like:
Team experience

Industry requirements

Business capacity
| Marketing Effort | Avg Monthly Price (USD) |
| --- | --- |
| Website Optimization | $1,250 - $2,083 |
| Search Engine Optimization | $2,000 - $7,000 |
| Content Creation | $6,000 - $10,000 |
| Social Media | $10,000 - $40, 000 |
| Marketing Planning & Strategy | $850 - $3,500 |
| Pay per click | $8,000 - $14,000 |
| Partner Leveraging | $5,000 - $12,000 |
| Email Marketing | $125 - $583 |
| Total Budget (per year) | $398,700 to $1,070,000 |
Learn more, sell better- read these next: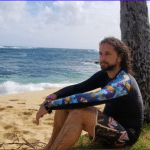 Imran Selimkhanov
Imran is the founder and CEO of Productive Shop. He writes on B2B demand generation and SEO strategy topics to help startups understand how to win digital share of voice. Prior to Productive Shop, Imran led demand generation at an Oracle consultancy, ran an e-commerce site servicing LE teams and helped build PMO offices at technology startup companies. When he's not at work, Imran can be spotted hiking in the Rockies, honing his clay shooting skills and tumbling off of black diamond ski tracks due to overconfidence in his skiing abilities.