Online SaaS Growth
An internet marketing agency that simply gets B2B teams
Your B2B products and services are exceptional but you can only hit the conversion rates you want if prospects know who you are and where to find you. That's where a digital marketing agency comes in. We'll swoop in to identify web opportunity gaps, create an actionable digital growth plan and improve your online visibility with proven internet marketing strategies for B2B SaaS teams.
Build your digital presence
Digital marketing services to take you from where you're at
to where you want to be
Productive Shop is a full service marketing agency that helps B2B SaaS teams develop an online presence and become industry thought leaders with top pick at quality leads. Our services include:
Competitor analysis research
Search engine optimization (SEO)
Why Productive Sh

op is the best full service marketing agency for B2B SaaS teams

B2B is different from B2C, and we're well aware of that. At Productive Shop, we specialize in B2B SaaS and partner with your outfit to provide a suite of online marketing services based on your business goals. 

Unlike order-taking agencies, we leverage our expertise and industry best practices for SEO, web development, copywriting and design to help you generate highly qualified leads and provide ongoing support during the entire process. 

As a full-service digital agency that can handle your marketing needs from start to finish, here's how our process works: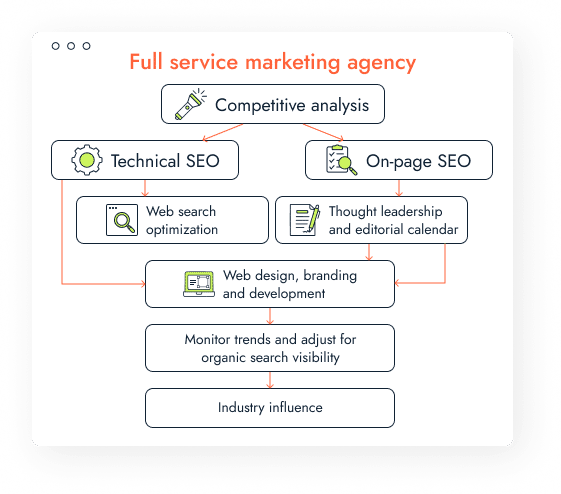 High-impact team
We're not just a search engine marketing agency but a consultancy of talented individuals working alongside you to achieve your business goals. We listen, analyze and add value by sharing our experience-backed and data-driven point of view. And we have the results to show for it.
Meet our team
SEO results
From GovTech to life sciences, customer happiness, cybersecurity and logistics, we've worked with a wide range of clients in the B2B SaaS space.  See what our internet marketing services can do for smart teams.
Read our case studies
How to get started

with our digital marketing agency services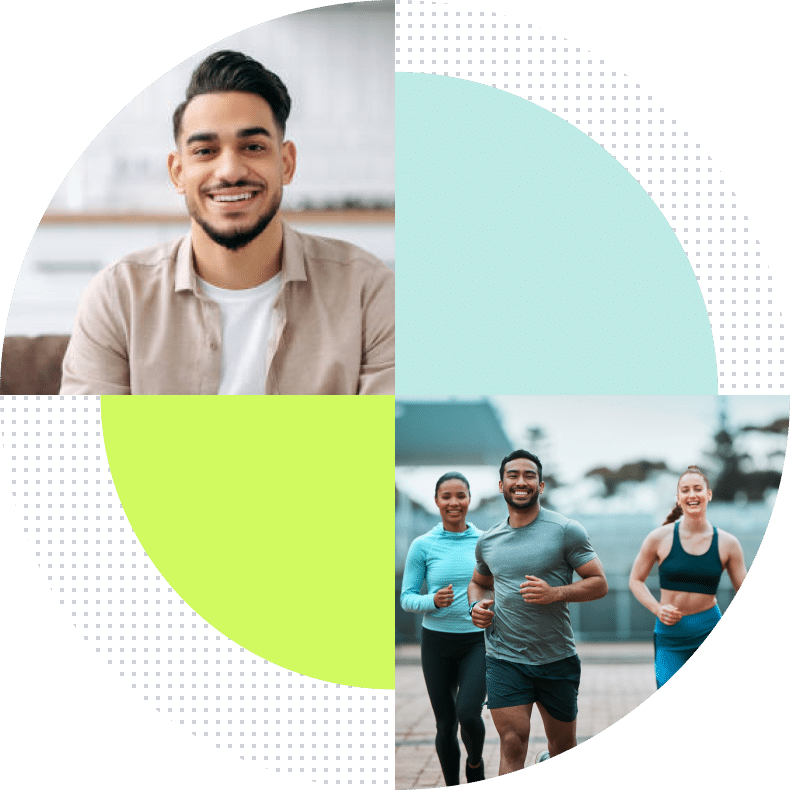 Ready to partner with our team of experts and supercharge your B2B marketing campaigns? Here's what the process looks like:
Fill out the form to schedule a call
Go through an audit and see if we're a fit for you
Schedule a kickoff meeting
Implement actionable steps
Join status updates to record progress
Experience results
Frequently asked
questions
What is an internet marketing company?
Also known as an online marketing or digital marketing company, an internet marketing company is an organization that promotes an organization and its products or services on the web using tools that drive traffic, generate leads and boost sales.
How to find the right internet marketing company?
Finding the right digital agency is critical to building a strong online presence. 
Consider the following steps to identify an internet marketing company that's a right fit for your needs:
Highlight your business goals. 

Conduct research on agency recommendations from colleagues or find new ones through google search.

Assess each agency's specialization, references and portfolio against your goals. 

Select the agency that matches your requirements. 

Ensure that any agency you select understands your organization's values and objectives.  
What services does a digital marketing agency offer?
Digital marketing agencies offer various services such as email marketing, social media marketing, pay per click (PPC), demand generation, search engine optimization (SEO), website development, web design and content marketing.
What is inbound vs outbound marketing?
Inbound marketing is subtle and involves attracting customers through interactive media such as social media, blogs and webinars. The messaging is tailored to helping a specific group of people solve a problem. Since inbound marketing leverages several digital marketing channels, results are measurable. 
Outbound marketing adopts a hands-on approach in reaching out to customers to increase conversions. Often through non-digital media such as billboards and magazine, outbound marketing is wide-sweeping and seeks to stand out among millions of other ads. The physical nature of this approach makes measuring attribution difficult. 
Can Productive Shop build my brand identity from scratch?
Yes, we can. Part of our web design and branding services include helping businesses like you find your voice and unique attributes that distinguish you from competitors, resonate with target customers and strengthen your credibility. 
Can I get website maintenance services from Productive Shop?
Yes. As a website support partner, we offer ongoing live support via Slack for tactical and strategic tasks. Our 24-hour turnaround services can help you with emergencies and you won't feel the impact of not having an internal team. 
Services in our maintenance plan include content updates, security hardening, conversion rate optimization, site speed and SEO compliance. 
Top reads

by internet marketing teams
If you've been referred, give us a shout.