CMO as a service: The definitive guide to fractional CMOs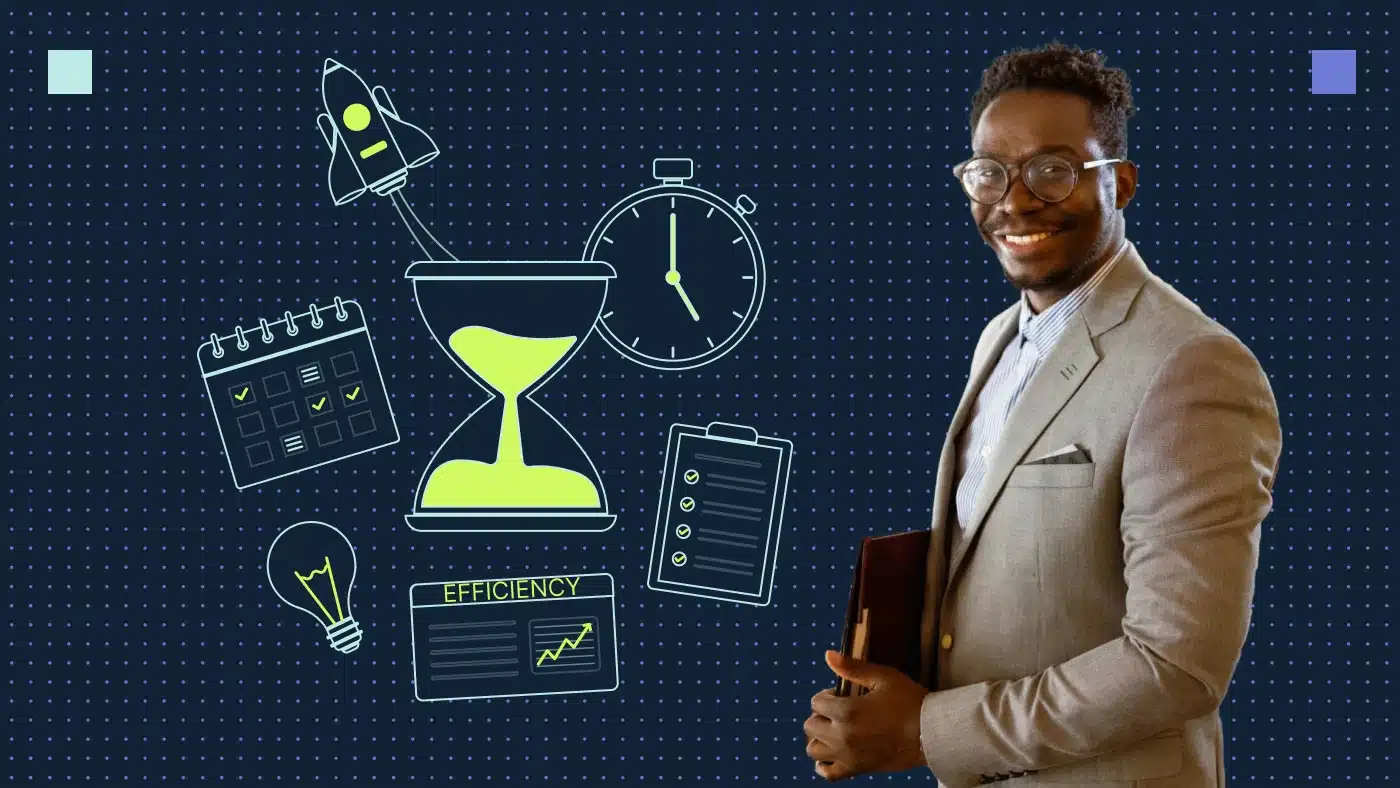 Successful marketing leaders actively collaborate with product development to ensure market fit, partner with sales teams to optimize lead generation strategies and leverage data to make intelligent business decisions. That's why you need a delicate balance of industry know-how, customer-centricity and marketing leadership to build an effective growth strategy for B2B organizations. Limited resources, however, often stand in the way of hiring a full-time chief marketing officer (CMO) to lead those projects. 
That's where fractional CMOs step into the limelight.
In this blog post, I explore the emerging trend of fractional hiring in marketing and the key responsibilities of these professionals. Keep reading to find out if you should consider the CMO for hire model to elevate your marketing game.
What is a fractional CMO
?
A fractional CMO is a professional overseeing your organization's marketing department for a fraction of the time and expense compared to a full-time counterpart. In other words, it is a CMO as a service.
The concept of fractional hiring is comparable to that of professors hired and retained in academia. Academic institutions hire experts in the field to teach a subject on an interim basis, allowing them to work, research or even consult on other projects or roles. A fractional marketing leader plays a similar role in the company that employs them. 
Per a CMO Council survey, 86% of senior marketers seek fractional marketing leaders to enhance organizational effectiveness due to a perceived lack of leadership depth contributing to missed revenues and customer acquisition opportunities.
Key responsibilities of a fractional chief marketing officer
Successful fractional leaders separate the nonessential tasks from those that will "move the needle." So think of the fractional CMO as an extended marketing arm of your organization. These part time CMOs are vital in developing and executing a go-to-market (GTM) strategy, aligning marketing efforts with company objectives and driving growth through demand generation channels. 
Although a fractional marketing executive is your strategic partner for marketing activities, their role can extend into other functions of your business — sales, product development and management. 
Their primary responsibilities are:
Strategic planning and marketing leadership
Providing leadership at the executive level, outlining the marketing department's objectives and working with senior executives to

gain industry insights

. 

Driving strategic marketing and mentorship to the organization, fostering a productive and high-performing team. 
Market research and customer acquisition
Conducting market research and customer surveys to gain insights into the target personas regarding buying preferences, motivation factors and pain points. This critical information helps shape the narrative and messaging for the company.

Building a solid understanding of the industry and competitive landscape to develop differentiators that will set the business apart.

Working with cross-functional teams to develop product pricing, GTM plans,

demand gen

programs and customer acquisition strategies.
Branding and PR
Developing a compelling brand identity that resonates with the target audience.

Overseeing public relations activities and facilitating consistent messaging across all channels.
Marketing campaign management and reporting
Creating and executing end-to-end marketing campaigns. From ideation to execution, fractional marketing executives oversee the entire process, ensuring campaigns are planned, targeted and executed flawlessly. 

Monitoring campaign performance, analyzing data and making intelligent optimizations to maximize

marketing ROI

and lead conversion rates.
📈 Wondering what is the formula for successful lead conversions? Check out our post on marketing KPIs for success.
For what companies are fractional marketing leaders the best option?
From startups to larger enterprises, businesses of all sizes increasingly recognize the importance of outsourcing specific C-suite functions. A survey by CMO Council finds that C-suite leaders believe a fractional CMO can add value and help strengthen a company's leadership by 41%.
Let's explore the types of companies that can benefit from employing a fractional marketing leader:
Tech startups lacking a dedicated marketing department
Tech startups typically operate with lean teams so hiring a full-time CMO may not be financially feasible. Fractional marketing executives offer similar expertise, strategic vision and leadership while being cost-effective. CMOs for hire also advise on budget allocation, marketing technology implementation and the development of demand gen campaigns tailored to the target customer persona.
Startups needing strategic marketing direction
Startups often lack the internal resources and expertise to develop and execute comprehensive business strategies, too. These leaders are often brought on board to establish and develop marketing practices from the ground up. Their primary objective would be to build a proficient team, strategically filling various roles within the organization.
In addition to their primary role, fractional CMOs can establish brand identity, implement customer acquisition strategies and enhance internal marketing capabilities through effective training.
💰 Are you a startup looking to learn about investment financing? Read our guide on startup funding.
Larger companies seeking temporary or project-specific marketing expertise
Large enterprises, on occasion, need specialized marketing expertise for specific projects or periods. For instance, launching a product, entering a new market or undergoing a rebranding effort may necessitate the support of an experienced marketing executive.
Fractional marketing leaders are well-suited for such project-based assignments as they can oversee the implementation of initiatives, provide guidance to the internal team and ensure the project is executed successfully within the agreed-upon timeframe. 
Top 3 signs that indicate your business needs a
CMO for hire 
Outplacement firm Challenger, Gray & Christmas reports a nearly fivefold increase in layoffs in 2023 compared to last year, with the technology sector at the forefront of the surge. Amidst constant shifts in the economy, geopolitical instability, restructuring of organizations and, consequently, the reduction in budgets, companies are reevaluating their hiring practices — including the need for full-time positions, such as that of a chief marketing officer. 
Amidst these evolving dynamics, many companies are finding that a fractional CMO offers an optimal solution. How do you know when to hire a fractional marketing leader for your company? Let's find out: 
1. Your business doesn't need a full-time CMO
Hiring a CMO is a lengthy process that requires companies to spend months on the recruiting and onboarding processes. Not to mention that hiring full-time also means a hefty compensation package and, in many cases, equity offerings. Without guaranteed success, this is not a risk many companies may be willing to take.
2. Your marketing department needs additional guidance on what and how to execute
If your marketing department is struggling to create a comprehensive marketing plan or your existing process needs to be more effective,  it may be time to consider the benefits of CMO as a service.
If you need insight into your marketing KPIs to track progress, the part time CMO can help establish accountability. For instance, implementing tracking and reporting mechanisms, analyzing metrics for actionable insights and optimizing efforts to drive measurable results.
3. You require an interim CMO immediately
Organizations often find themselves in a situation with a sudden vacancy in the CMO position due to layoffs, an extended absence of leave or employee attrition. In this scenario, an interim marketing leader or CMO for hire would swiftly take over the marketing activities until they hire for a full-time position. 
Pros and cons of hiring a fractional CMO
Fractional CMOs offer cost savings, flexibility and access to high-level expertise, but they also have potential downsides such as limited availability and knowledge gaps. Let's weigh the pros and cons:
Pros
Cons
Cost-effectiveness

For enterprises with limited budgets, fractional hiring can be cost-effective. CMOs for hire provide the same expertise at reduced costs compared to a full-time CMO. Organizations can work with a flexible pricing structure that aligns with their specific needs and requirements.
Knowledge gap

The CMO for hire may not have knowledge specific to your company or product offering. In such cases, they might rely on other executive leaders to provide insights. By being new to the organization, they may also face challenges in aligning their strategies and communication with internal teams.
Flexible engagement

Fractional marketing services can be adjusted based on specific requirements, ensuring that the efforts align with the evolving company goals and objectives. This adaptability allows enterprises to leverage practical expertise when most needed without incurring long-term commitments.
Limited availability

CMOs are responsible for assessing the metrics affecting business value, impact and outcomes across all marketing activities. The part time work culture and, consequently, limited availability of a fractional CMO can be an obstacle when aligning with organizational objectives.
Access to top-tier talent

Fractional marketing leaders have diverse skillsets (e.g., strategic vision, marketing expertise, people and budget management) and can work on multiple projects simultaneously. As experienced leaders, they provide strategic guidance and action plans that drive the company's vision and growth.
Potential conflicts

A fractional marketing leader is an external agent. Hiring outside the organization may affect the team dynamic and employee morale. Existing team members might feel uncertain about how a new addition to the team will influence their roles, responsibilities and working relationships.
Objectivity

As an independent agent with a third-person perspective, fractional CMOs can think and objectively make strategic marketing decisions.
Temporary solution

As your company scales up, it becomes necessary to consider the eventual transition to a full-time role to ensure long-term strategic alignment and sustained growth.
Here's how you can hire a fractional CMO for your organization:
1. Identify the marketing needs of your business
Assess your current marketing strategies, objectives and challenges. Identify areas where a fractional marketing officer can make the most impact. By defining your marketing vision, you can align your search for a CMO for hire with the specific expertise required to achieve those goals.
2. Define the scope of work and objectives
Once you've identified your marketing needs, it's time to define the scope of work, duration of engagement and establish clear objectives for the fractional CMO. Outline critical responsibilities, deliverables and expected outcomes. Clarifying these details will ensure a smoother hiring process and enable potential candidates to assess their fit with your organization's requirements.
3. Evaluate the experience and expertise of candidates
When evaluating candidates, seek those with experience working with organizations similar to yours in terms of size, industry or marketing challenges — and consider reaching out to references and previous clients or colleagues for insights into their performance and ability to deliver results. 
Prepare a list of questions that delve into their marketing strategies, problem-solving skills, leadership style and approach to collaboration. Consider their achievements in driving growth, executing successful campaigns and achieving measurable results. Also, look for industry certifications, such as marketing accreditations, demonstrating their commitment to professional development.
4. Establish effective communication pathways and expectations
Discuss the frequency and format of progress updates, reporting and communication channels. Establish how the CMO for hire will interact with your internal team and key stakeholders. Clear communication of expectations will foster a collaborative and productive partnership.
5. Gauge cultural fit
The fractional CMO should align with your organization's culture and values. CMOs are responsible for effectively communicating the company's role and vision to prospective customers. So evaluate candidates based on their compatibility with your mission and work culture. Consider their ability to adapt to your organization's dynamics, collaborate with different teams and embrace your brand values. 
How much does a fractional CMO cost?
Costs of hiring a fractional leader vary based on expertise, scope and the duration of the engagement.
A typical charge is calculated based on monthly hours, the scope of work, the industry and the company's marketing needs. Employing fractional CMO services can cost anywhere from $100 to $500 per hour for a time commitment of 10-40 hours a week. You can also get a customized quote based on your specific business goals and desired level of involvement. 
Key elements to look for in the portfolio of a
part time CMO
When assessing a prospective candidate's portfolio, look for indications of their strategic thinking, industry knowledge and proven ability to execute marketing initiatives that align with your business objectives.
A successful fractional CMO should have worked on the following marketing components during their tenure:
Ideal customer profile (ICP)
A well-defined ICP outlines the target market, demographic characteristics, pain points and motivations of your ideal customers. A fractional CMO must have the ability to develop compelling ideal customer profiles to drive customer acquisition efforts.
Buyer persona
Buyer personas are fictional representations of an ideal customer designed using market research and data. It encompasses demographic information, behavioral patterns, motivations, goals and challenges. 
A fractional marketing executive must know how to create buyer personas demonstrating their knowledge of the customer journey and ability to tailor marketing campaigns accordingly.
Go-to-market plan
The GTM plan is a strategic roadmap encompassing market analysis, positioning, messaging, distribution channels, pricing and promotional activities. It outlines how a company will launch and promote its products or services.
🚀 Wondering what an effective GTM plan looks like? Read our guide on building an effective go-to-market strategy for B2B enterprises.
Battle cards
Battle cards are powerful, single-page visual summaries that offer a comprehensive overview comparing a company's key attributes — products, services, features and pricing plans to that of their competition. This marketing document will provide valuable insights into a company's competitive advantages and strategic positioning.
The fractional CMO must be adept at gleaning insights from battle cards to analyze competitors and identify a company's unique value proposition in the marketplace.
Competitive matrix
A competitive matrix is a strategic tool used to evaluate and compare a company's position in the market against its competitors. The matrix contains comprehensive information about the competition, including product features, pricing, market share, customer satisfaction, distribution channels, marketing strategies, technological capabilities and financial performance.
Point of view (POV)
A POV document effectively details how a company views itself. It discusses brand and product personality, industry dynamics, product marketing communication, customer pain points and priorities.
Brand book and writing style guide
A comprehensive brand book and style guide outline the brand values, voice, visual identity and guidelines for consistent messaging and design. For instance, a writing style guide document details the rules for editorial content — capitalization, spelling, industry terminology, use of the Oxford comma etc. Each company should have a writing style guide, establishing standards for maintaining a consistent tone and voice in written content. 
Team building
A successful fractional CMO has experience in talent development, cultivating a collaborative, results-driven culture and building and leading high-performing marketing teams. 
CMO as a service for your business
A study by the American Marketing Association finds that the performance of organizations that employ a CMO is, on average, approximately 15% greater than that of companies that do not. Whether you're a small tech startup or a large enterprise with temporary or project-based needs, embracing the CMO as a service model can help you scale your business and marketing efforts effectively. The contract-based nature of fractional hiring also allows both parties to evaluate the working relationship and determine if it aligns with their expectations.
At Productive Shop, we work with both full time and part time CMOs. As a marketing consultancy specializing in B2B SaaS, our team can help you improve your SEO, build thought leadership and generate more leads for your business.
Reach out to us to unlock new opportunities for growth in your business.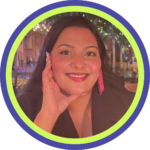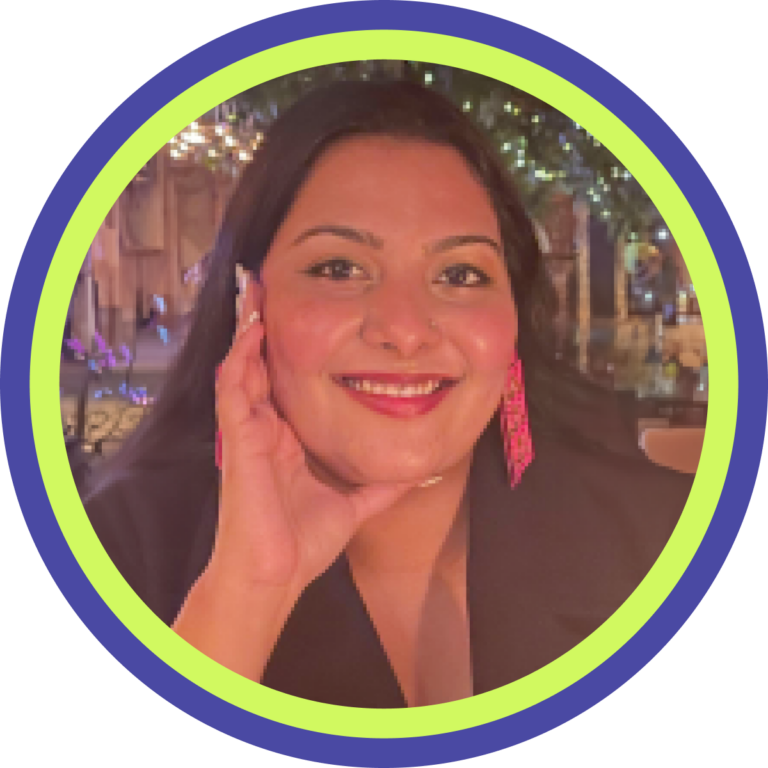 Tejaswini Kabadi
Tejaswini Kabadi is a content writer at Productive Shop, based in our downtown Toronto office. She has over four years of experience in demand gen strategy and creating content across the marketing funnel—blogs, case studies and website copy. As an IT engineer-turned-marketer, she blends analytical and creative skills to create effective B2B SaaS copy. When she's not working, Tejaswini can often be found reading, writing, building her bucket list or spending time with her pet. She is also a self-proclaimed logophile, bibliophile and caféphile.