Why your startup needs a corporate retreat: 8 lessons from our cottage getaway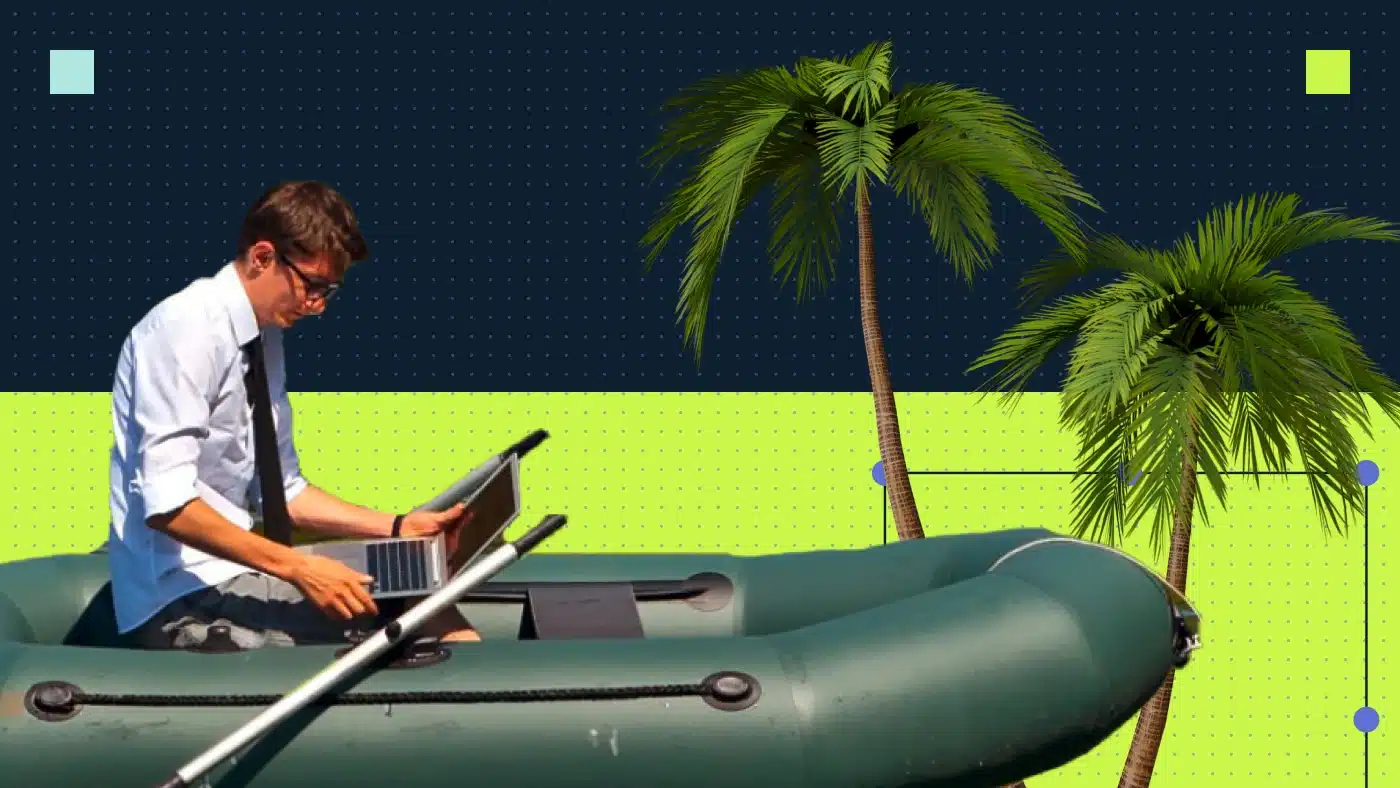 We've just come back from our corporate retreat. Part of our team spent three days in a cottage, barbecuing, toasting marshmallows, watching horror movies and chilling by the lake — two hundred kilometers away from our downtown Toronto office. It was a change of scenery and pace from Canada's largest city.
The cottage was located at the dead-end of a 3.5km-long windy gravel road in a rural area known for its more than 250 lakes and rivers. Perhaps as a sign that it was time to slow down and connect with nature, the first thing we saw when we got there was a turtle slowly making its way to the porch. 
As soon as we entered the house, the open concept and expansive windows gave us breathtaking views of the lake. The same lake where members of our team would get adrift — in one incident that has already become part of Productive Shop's lore.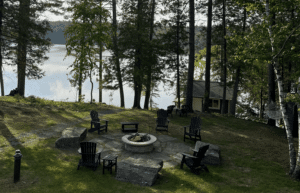 There's no doubt that we have learned a few lessons from our second cottage getaway, from the type of benefits you can get from corporate offsite meetings to the precautions that will be required next time. But before I get into details about our experience, let's cover the basics of business retreats.
What is a company retreat?
A company retreat is when you gather your employees outside the typical work environment for activities that promote socialization, team building and strategic planning. It's not a one-size-fits-all approach, though. 
You might have a c

orporate retreat

that is

all about recharging

— more like a vacation with coworkers.

You might also have

employee retreats

that are

more work-focused

, packed with corporate presentations, training and brainstorming sessions.
In our case, the ultimate goal for our offsite retreat was to relax and learn about our teammates, but as you can see in the next photo, we were productive, too (no pun intended).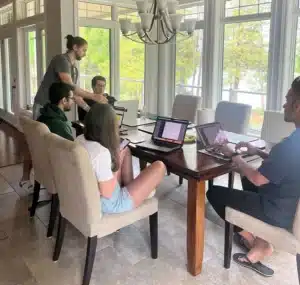 Between work and play, here's what we've learned:
Lesson number 1: Startup success starts with the right team
Insufficient funds and lack of market demand are the leading reasons why startups fail, but you can't underestimate the importance of having the right team. In fact, 14% of startups fail because they don't have the right team, according to CB Insights analysis. 
The right team provides a strong foundation for a startup's success. And by the right team, I mean professionals who have not only the skills and experience needed to succeed in their roles but also the type of personality, attitude and mindset that make them a good fit into the startup culture. You want talent who works well together and is engaged and aligned with the business mission and values.
In my experience hiring technology content writers for Productive Shop, determining if a candidate would be a good culture fit is more challenging than assessing their writing skills. While you can test for grammar and SEO knowledge, for culture fit you need to evaluate often intangible qualities such as personality and work ethics.
Company events are a good thermometer for understanding culture fit – even when hiring. Is this a person I would like to go to the cottage with? You might not be asking this question in a large corporation with hundreds of employees and more established processes, but startups are unique in the sense that you are building a business from the ground up. The team is small, individuals often wear multiple hats and you can't simply hide behind someone else. The right team has each other's backs.
Lesson number 2: Team building is what drives startup growth
If you want to scale up your business, you need a team who is in sync. Due to the fast-paced, highly collaborative nature of startup life, team members need to be able to work closely together, communicate effectively and quickly adapt as the business evolves.
That's why startup growth is an exercise of team building. 
The idea behind team building is to put together activities and strategies aimed at improving collaboration, communication, trust and camaraderie among coworkers — hopefully resulting in effective problem-solving and informed decision-making when everyone returns to the office. 
Corporate retreats create the perfect environment to enhance team dynamics. Engaging in teambuilding activities outside the office environment can break down barriers and encourage open communication. You benefit from getting to know your coworkers better. 
Bringing your team together to foster belonging 
A Glassdoor study found that 48% of workers have felt isolated from their peers during the pandemic. Team bonding is particularly challenging when employees are working from home. There won't be personal chats by the coffee machine or walks to your favorite pastry spot. 
If you have a remote, distributed workforce, company retreats are an opportunity to bring everyone together. For our cottage getaway, our lead designer came directly from Ukraine. It was nice to meet in person someone I have worked with for the last two years — a teammate who would get back to me even when taking cover in a bomb shelter.
With the rise of remote work, the demand for corporate events has increased, too. Company retreats are part of the overall corporate event market, which is expected to reach $510.9 billion by 2030 (17.3% CAGR from 2021), per Allied Market Research. Many organizations are even able to reallocate part of the former office budget to activities that connect their teams in person. 
In the case of Productive Shop, a cottage trip has already become our beloved tradition, but there are other ways to promote the social connection between team members. In Canada, in-person parties lead the way as the most valuable company-wide event for social connection, according to respondents of a Capterra workplace trends survey.

Creating bonds that translate into a supportive workplace
Productive Shop has a culturally diverse team. Getting to know each other is also an opportunity to learn more about our different cultural backgrounds. And no better way to create cross-cultural bonds than sharing the foods and drinks you love. Have you ever tried Pakistani Biryani or Brazilian caipirinha? Both were highlights from our cottage trip. 
In an offsite retreat, it's going to be inevitable to move the conversation away from work and get to learn more about the people you see in the office every day. A good interpersonal relationship with your peers helps strengthen professional work collaboration. For 47% of the respondents of Beezy's Workplace Trends and Insights report, a top employee struggle is the lack of a sense of camaraderie with team members. Well, no better way to build a sense of camaraderie than cooking together.
Testing new ways to work together (or why playing Codenames is the perfect team building activity) 
The most hilarious (and instructional) moments from our company retreat were around a table playing Codenames, a board game in which you split into two teams and guess words based on clues from teammates. 
This game promotes effective and clear communication and collaboration, as you need to convey concise and meaningful clues to your teammates. It also encourages strategic thinking and problem-solving as players analyze word associations and make educated guesses.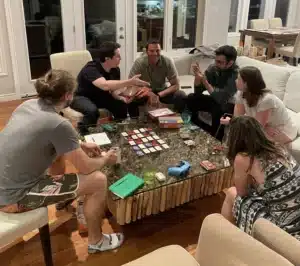 Playing Codenames is an opportunity to ask:
With the clock ticking, how do your team members make a decision? How do they handle the pressure?

What if they don't agree on an answer? How do they handle conflict? 

How confident are they in their choices? Are they willing to take risks? 

Who's going to call the shots? Who doesn't care?

How gracefully do they take a loss? Do they play the blame game?
Lesson number 3: Knowledge is a competitive advantage
When playing Codenames, the better you know your teammate, the greater your chances to win. You need to give clues that make sense not only to you but also to your peers.
It's a test of how well you think you know your teammates. Let's say you have the words "music" and "China." For you, simply saying Yo-Yo Ma would be an easy association because you know he's a famous cellist of Chinese descent. But do you think your colleagues would have this knowledge? 
Knowing your audience is key here. That's why we figured out early on that our CEO and COO should not be on the same Codenames team. They have known each other – and worked together – for too long. They could anticipate each other thoughts, giving them an incredible competitive advantage when playing Codenames. As you can imagine, this type of dynamic translates well into the business world, too. 
But you don't need to play Codenames to make a good assessment of your team. During our cottage stay, we divided overall tasks, and it was interesting to see who took responsibility for what. So who were the ones cooking, cleaning or simply chilling? Who's more into creating something? Who is more operational? Knowing the personalities and strengths of your team members is particularly useful when assigning projects. 
☝️ Just keep in mind that knowledge sharing should be a two-way process, with employers learning about their team as much as their team learning about the company. Employee retreats are an opportunity to share more about the company's strategic direction and how everyone contributes to it. 
Lesson number 4: Startup life is hard. You need to decompress
You've likely heard the saying that if you choose a job you love, you will never have to work a day in your life. This kind of mindset is a recipe for burnout. 
And let's be frank, the demanding nature (and pressure) of startup life is not for everyone. You need to be on the watch out for burnout. If you are Millennium (born between 1981 and 1996), like most of our team, the average risk for burnout is 74%, per a survey by Asana.
A company retreat is an opportunity to take a break from the daily grind — so when employees return to work, they are likely to be more energized, focused and motivated, resulting in increased productivity and job satisfaction.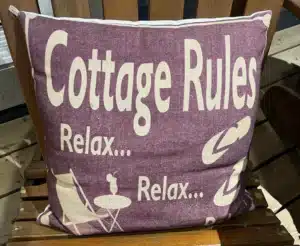 Per Gartner, employee experience is indeed a top priority for HR leaders in 2023. Organizations, however, might have different approaches to enhancing employee experience, from giving workers the technology they need to better do their jobs to providing them with health benefits and wellness activities.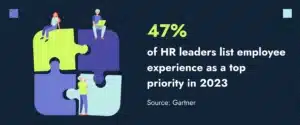 We like the cottage experience for its opportunities to not only relax but also engage in outdoorsy activities such as hiking, swimming and canoeing. As an avid runner, I have first-hand experience with the benefits of physical activity in helping to manage stress. Exercise increases the production of a number of mood-boosting neurotransmitters, including endorphins, a type of pain relief, feel-good brain chemical. 
Depending on where you live (or your own lifestyle), the opportunity to connect to nature — and even be eaten by mosquitoes while toasting marshmallows — might not be regularly within your reach. 
It's a unique type of people who can handle and strive in an intense startup environment. In fact, as a B2B growth consultancy, our team is well-versed in firefighting. But we do appreciate quiet moments by the lake, too.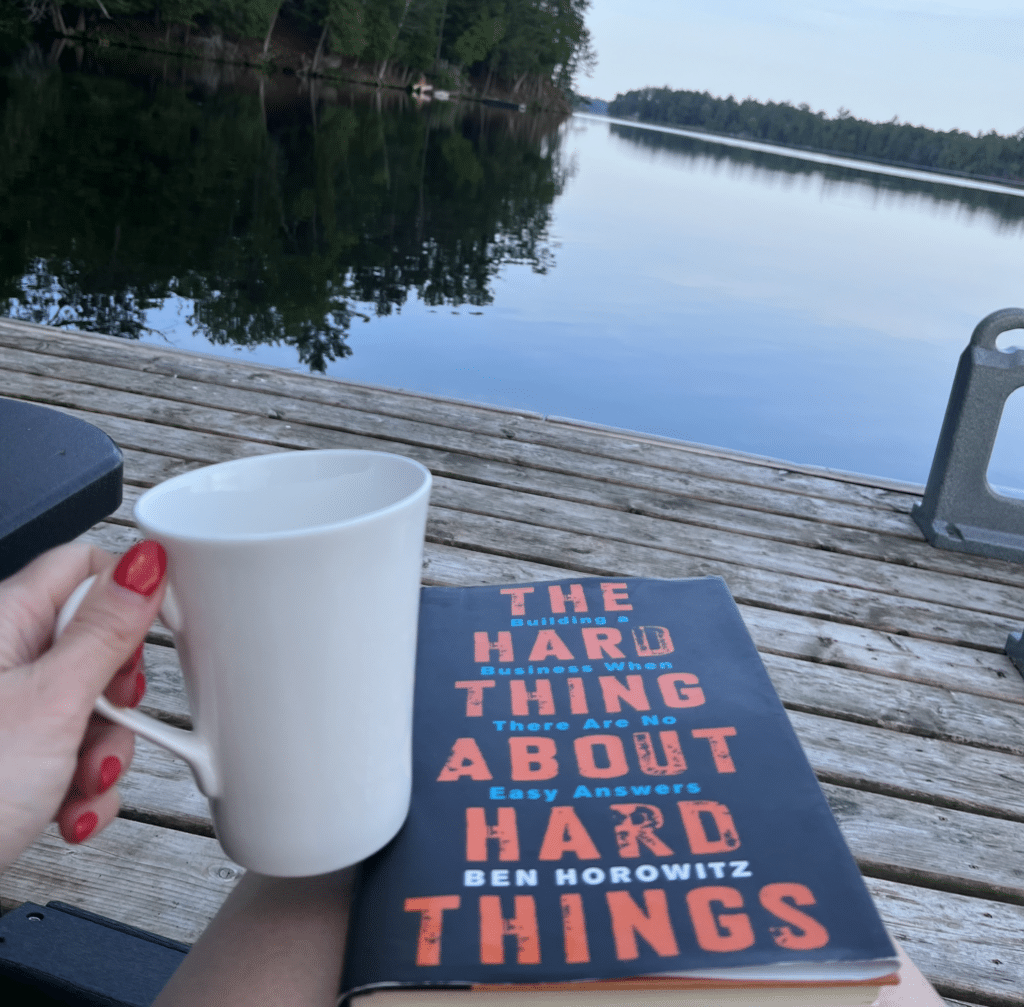 Interestingly, the book I brought with me for this cottage retreat has a quote that sums up well the emotional roller coaster of startup life, especially if you are in a leadership role. 
"Do you know the best thing about startups? You only ever experience two emotions: euphoria and terror." (Marc Andreessen, quoted by Ben Horowitz in "The Hard Thing About Hard Things")
Lesson number 5: Startups can't afford a high turnover; boosting employee morale is key  
A high turnover has a direct impact on any organization's bottom line. In the case of a startup, often operating with limited resources and smaller teams relying on each other, employee turnover can cause serious knowledge gaps and hamper business continuity. 
Research from the Work Institute indicates that the loss of an employee typically costs one-third of their base pay. Recruiting, onboarding and training new hires is time-consuming — hours and energy you could be spending on simply getting other work done. Then, after you get an employee up to speed, you don't want to lose them. 
Perks and activities that show appreciation, from free meals to team offsite meetings, are common strategies to boost morale and increase retention. If employees feel cared for at work, they are 3.2% more likely to be happy at work, per LinkedIn Global Trends Report. Workers who are happy with the company culture are more engaged and productive — and, per another workplace report, 15% less likely to switch jobs within a year.
✨ Perception can elevate or sink your hiring efforts. Read our brand perception guide to learn why. 
Lesson number 6: Stories are what shape a company's culture 
"The truth about stories is, that's all we are." (Thomas King) 
Great company culture is built by stories. And the early hires, along with the founders, are often the culture-makers in a startup — drawn into a vision and responsible for not only creating the processes but also shaping the work ethics. 
In a BambooHR survey, 94% of executives and HR professionals said that the culture was important to their organization's success. Culture is equally important to attracting talent. Four out of 10 professionals consider colleagues and culture a top priority when choosing a new job, per LinkedIn Global Trends Report. 
As shared workplace behaviors, values and standards, culture touches your work environment and results in so many ways. Think of it as a sum of everything you and your colleagues think, say and do as you work or socialize together. 
For us at Productive Shop, teambuilding activities have been great to build up and fine tune the story of "who we are." And based on our cottage retreat, we can say we truly like paddling – to the point that two members of our team got adrift on the lake. 
The episode started with them rushing towards the lake with a pot of biryani and a bottle of coke. The plan was to take a paddle boat and picnic on the water. Everything was fine until they realized that strong winds pushed them toward the other side of the lake, almost two kilometers away from their starting point. We called them at some point to hear that they were fine but fiercely paddling their way back. 
A few hours later, when we were all already inside the house, we look through the windows to see that two large boats were towing them. We captured that moment, of course.  👀👇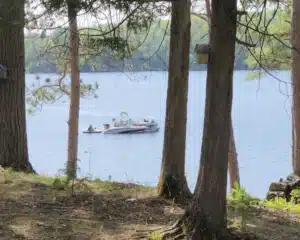 For our two colleagues, this adventure proved to become an unintentional team-building activity. Facing tough conditions, they had to work together to paddle as hard as they could. By stopping for a few seconds to take a breath, they would lose their progress, as the wind would carry them back. Then, exhausted, they had to decide to keep pushing or ask for help — a critical decision to be made as a team. 
Challenging situations like this stimulate problem-solving skills and encourage thinking outside the box. This type of experience also helps to develop resilience and adaptability, teaching how to stay calm in stressful situations. 
Even though you might want to create a culture that values creative thinking and resourcefulness, don't let your employees get strained on a lake just to test out their resilience and problem-solving skills. We've learned a lesson and will take further measures to avoid any liability risks in our next retreat. 
⚠️  A reminder as you grow your team: People have different comfort levels around water or physical activities. When planning activities, you won't want them to feel excluded or uncomfortable. 
Lesson number 7: As you grow, your employee retreat won't be the same
Depending on your internal resources (and your budget, of course), you might want to seek help from companies (e.g., Flok, Offsite, Moniker) that focus on putting together business retreats. These organizations often do all the planning and logistics (e.g., coming up with corporate retreat ideas and locations). 
In our case, however, there was no need for those services. If you have already established an HR practice for your company, they will be in charge of those activities; but depending on how small you are, you might likely rely on your head of operations to bring your offsite meeting to life. 
As you grow, your retreats will likely evolve, too. 
Let's go back to our experience. With our cottage retreat in its second edition, I knew better what to expect this time, but still, the dynamic was different from last year. In one year, we have come a long way. As time progresses, as more you hang out with your coworkers, the more comfortable you get with them — and the better you work with them, too. At the same time, scaling up means that it won't always be the same tight-knit crew. 
What to take into account when organizing
corporate offsite meetings
From a planning point of view, putting together a company getaway for a handful of employees is different than gathering two dozen. There's an increased legal concern with liability in case things go south.
You should also keep in mind that corporate retreats might not be for everyone. Keep an eye out for common objections: 
Employees might not be able to spend time away from their families, especially if they have small children. 

Employees might simply not want to spend more time than needed with their coworkers.

Employees might be shy or introverts, have difficulty socializing or feel anxious about things like what to wear and how to behave.

Employees might dislike what you think it's fun (let's say, canoeing or going to an

escape room

) and don't want to become known as the killjoy of the whole experience.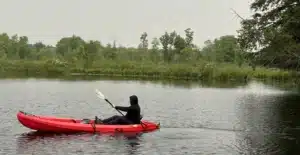 ☝️ The takeaway here is that you should not force fun and assume that employees will join certain activities. So how to plan a corporate retreat?
Don't make unilateral decisions without listening to the team, set clear objectives and create a schedule that is flexible enough, mixing both structured activities and free time. Share the company retreat agenda in advance so the team knows what to expect. Try your best to make everyone feel comfortable and welcome.
Lesson number 8: Team building is not a one-and-done thing 
At least for us, our cottage getaway has become a much anticipated yearly tradition: a break from our daily grind in the office, an opportunity to learn more about our coworkers and better understand where we are going as a team. But team building should not be a one-and-done thing once a year. 
Especially if you are scaling up, you are constantly hiring and bringing new members to the group. You want to ensure your new hires don't feel left out.
Stepping away from the office as a team — whether it's a happy hour gathering or corporate retreat — can boost employee engagement, spark fresh perspectives and inspire creative thinking. It's an opportunity to discover new ways to collaborate with each other and get to know each personality better. So you should do it more often.
💡 If you work for a nascent organization looking to make a difference, read our startup growth series. If you feel our culture might be a good fit for you, check out our open positions.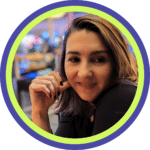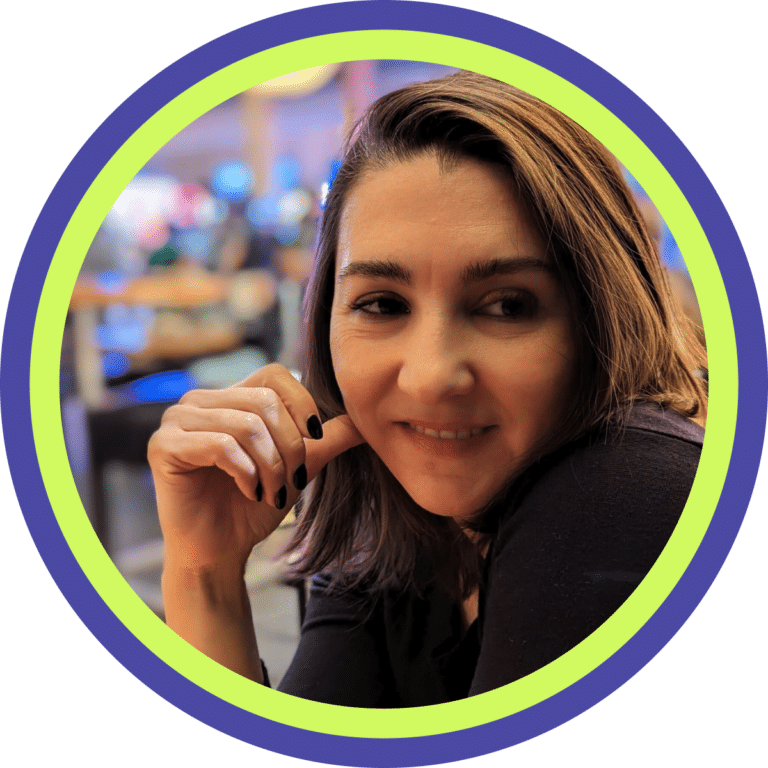 Vanessa Nunes, PhD
Vanessa Nunes leads the content team at Productive Shop, based in our downtown Toronto office. She oversees our B2B SaaS content strategies across our entire portfolio, ensuring our growing team delivers resonating copy that is optimized for search. Her own expertise is in researching and writing thought leadership content in the cybersecurity and GovTech industries. As a journalist, Vanessa has over a decade of experience covering the tech sector for a leading daily newspaper. Prior to Productive Shop, she worked for a research center at a Canadian university, chairing academic discussions and editing scholarly work for publication. Vanessa's formal training includes an undergraduate degree in Journalism, a master's degree in Cultural Studies and a Ph.D. in English. Her doctoral research — funded by the prestigious Social Sciences and Humanities Research Council of Canada (SSHRC) Fellowship — focused on issues of language and representation in the transnational imaginaries of the Americas. When she's not writing or reading, Vanessa is running, cycling or traveling the world. She has visited over 20 countries and is currently training for her first marathon.