When your teammate is in a bomb shelter…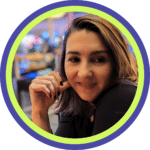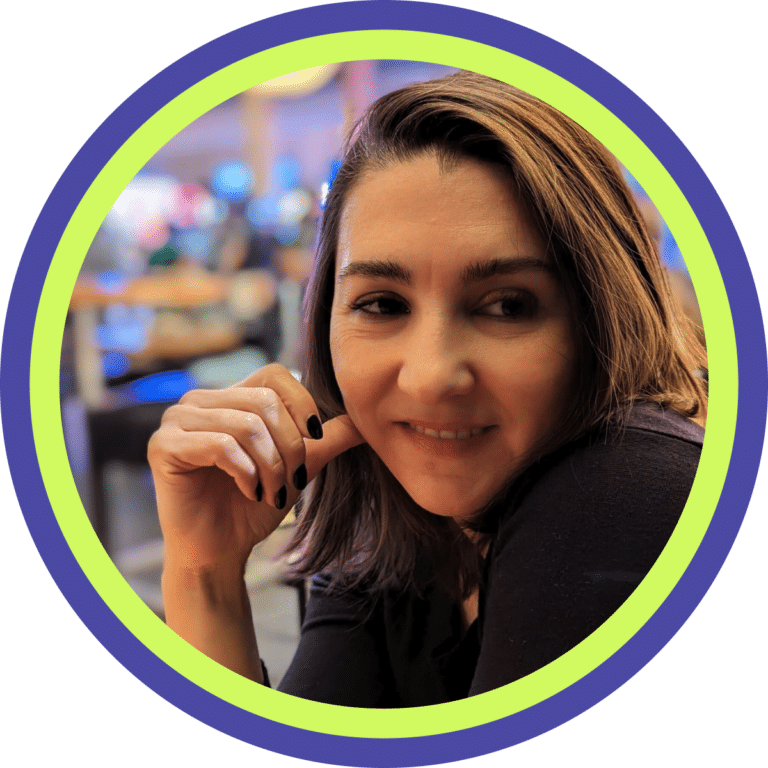 Vanessa Nunes, PhD
Content team lead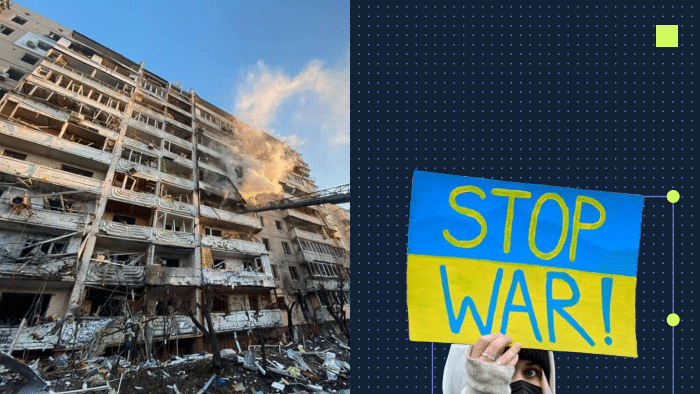 The realities of a global workforce
in times of war 
How do you react when, five minutes before a meeting, a coworker messages you asking to reschedule it? An explanation follows the request:
"There's an airstrike alarm on, and I'm still in a cellar."
Having colleagues living in a war zone, fighting for freedom and survival, gives you another perspective on life. Some of us here in North America might be skipping virtual meetings, complaining about Zoom fatigue, while there are professionals out there who are still finding a way to attend brainstorming calls from the epicenter of a war.
Thousands of miles away, from the safety of my Toronto home, I promptly rescheduled the meeting. The digital marketing campaign we were creating for one of our SaaS clients could wait. "Stay safe," I replied. 
For us at Productive Shop, the Russian invasion of Ukraine has never been a distant reality on the news. We have a global workforce with Ukrainians in our team.
The tech sector took a hit
As a B2B marketing consultancy, we specialize in the SaaS market. This sector of technology relies heavily on European coders. An industry report from 2020 estimated that one out of five Fortune 500 companies had development teams working remotely from Ukraine — a stat that shows the war's potential to destabilize the tech sector and slow down innovation. 
When the war erupted, international tech companies quickly stepped in with support, sending emergency funds and relocating their teams. One of the most publicized initiatives came from SpaceX CEO Elon Musk, who donated Starlink satellite internet terminals to the Ukraine government. 
In the early days of the war, we saw web projects delayed across our entire network. One of our clients, for example, had a global team with almost 60 people in Ukraine, mostly software engineers. 
The stronghold of the IT sector in Ukraine
The impact of the Russia-Ukraine war on web projects in North America shouldn't come as a surprise. Information technology (IT) is one of the top industries in Ukraine.
The IT sector generated 4% of Ukraine's gross domestic product (GDP)

and employed almost 300,000 professionals in 2021, according to the

IT Ukraine Association.

The sector also accounted for 8.3% of the country's total exports in 2020

, according to a report from the

National Bank of Ukraine (NBU)

. 

Ukraine's IT exports reached $5 billion in 2020

, a 20.4% increase from the previous year, according to the NBU. 
These statistics are from before the war, but a recent analysis from the IT outsourcing company Intetics predicts the sector will keep flourishing over the next years. An August report from the American Chamber of Commerce in Ukraine indicates that 96% of the surveyed companies plan to continue operating in Ukraine in 2023.
The fight against cyber warfare
With the war, most Ukrainian programmers, including those in our team, relocated internally to regions considered safer. Software development is still a male-dominated field, and under the current martial law in Ukraine, men between the ages of 18 and 60 cannot leave the country. There were also many IT pros who joined Ukrainian military efforts or volunteered their time to cyber defense, in what is known as the IT Army of Ukraine.
The fight against Russian cyberattacks has been one of the fronts of the war. Microsoft's report on Russia's cyberattack activity in Ukraine indicates the increased attempts to destroy, disrupt or infiltrate networks of government agencies and critical infrastructure organizations.
"From February 23 to April 8, we saw evidence of nearly 40 discrete destructive attacks that permanently destroyed files in hundreds of systems across dozens of organizations in Ukraine." — Microsoft's Special Report: Ukraine
The resilience of our Ukrainian team 
When the war just broke out in February, our coworkers in Kharkiv and Kyiv fled their homes; some of them started living in — and working from — subway stations turned into bunkers. Others in Canada, but with family in Ukraine, spent all their free time monitoring news sites and checking in on relatives for updates. It was nerve-wracking.
A coworker who had to leave Kyiv in the middle of the night recalls the experience:
"We had 20 minutes to pack our stuff. I took the dog, a laptop and a couple of sweaters. We were hoping that it wouldn't last long because we thought that, in the 21st century, it was impossible to attack another country because of fictional reasons."
She spent 24 hours on traffic-jammed roads across the country to settle with her in-laws in the Ivano-Frankivsk region. Fleeing to the countryside was a life-or-death decision given that buildings in her neighborhood were struck by missiles. "I think we got lucky", she says. 
Her new routine in a small village included a curfew at 9pm. She couldn't go out and lights should be turned off — a strategy to reduce the visibility of prospective bombers. That also meant some changes to her regular night shift — one of the realities of a global workforce across different time zones. 
Another challenge was the internet itself: 
"It's a very slow connection that doesn't let me open more than one design program at the same time. For team calls, I need to use the internet on my phone." 
The internet service was slow and intermittent, but our Ukrainian colleagues would still find a way to get in touch with us on Slack — directly from bomb shelters.
Bringing internet to bomb shelters
Keeping the internet up and running — critical in times of war — has helped Ukrainians not only work but also keep in touch with family and friends, monitor the news and coordinate assistance. 
The Kyiv City State Administration even launched a website letting residents request internet access in shelters. According to the page, there are 815 shelters connected to the internet in Ukraine's capital — one of the most populous cities in Europe, with about 3 million people. 
But spending time in a shelter, as my coworker emphasizes, "is very stressful".  
"We can't make plans even for today. It's like the time has stopped for us."
What is it like to live in Ukraine right now?

As the tensions escalated again, we heard from our team in Kyiv about life in Ukraine right now: 
"I have no electricity or internet. Woke up hearing explosions." 

"I'm not sure I'll be able to work today. There are rocket strikes on residential areas and infrastructure facilities. There's a fire at the thermal power plant."
These messages were left in our "time off" channel on Slack. We use it to quickly inform coworkers about sick days and mid-day appointments. But these are not the typical sick day requests we are used to in North America.
Then a colleague replied:
"My prayers and thoughts are with the Ukrainian team 🙏🏾" 
Building empathy in the workplace
Respecting and supporting our global team members from different backgrounds, cultures and ethnicities is integral to our corporate values. We're quite aware that diversity and inclusion have a positive impact on performance, too.
"Through 2022, 75% of organizations with frontline decision-making teams reflecting a diverse and inclusive culture will exceed their financial targets." — Gartner 
And we don't skip conversations about what is happening in the world. 
We are not alone. Findings from the PwC's 2022 Global Workforce Hopes and Fears Survey indicate that 65% of employees have discussed social and/or political issues at work.  For 28%, these discussions help to increase empathy. 
To be able to put yourself in someone else's shoes, you first need to be willing to listen. And workplace conversations about social and political issues are valuable opportunities to listen to what your teammates have to say. They build empathy by enabling coworkers to better understand their peers' experiences and perspectives.
"Organizations today are expected to have a heart, to come off mute on what they stand for, and to make measurable progress against goals relevant to all stakeholders." — Mercer's Global Talents Trends: 2022 Study  
How to support your colleagues in conflict zones
Equally important is to put empathy into action and try to go above and beyond to help out. 
So how do you support a team member living in a war zone?
Here's what you can do:
1. Be empathetic
Listen to your team, ensure their jobs are safe and try to understand the best way to support them. Is it giving an advance to their salaries? Or is it giving them paid time off? 
While decisions about emergency funds and visa sponsorships can come from management and human resource (HR) teams, peers can help, too, by taking on more tasks to alleviate their workloads. 
And we can all just remind them that yes, we stand with Ukraine. In fact, for 87% of employees in a Gartner global study, companies should take a stand on social matters that are relevant to their operations. This type of advocacy can even help drive employee engagement.
2. Maintain communication and ask before assigning work
Communicating with your coworkers in conflict zones is critical. Before assigning tasks, ask if your coworker can do them and if the deadline works for them. Don't put extra pressure on them to deliver. 
Their safety comes first. Offer to reassign tasks to someone else, but don't assume that they simply want to give their work away. It's a challenging time — tread lightly. 
"Thank you for your support 🙏🇺🇦

Sure! I will do this, my internet here is very low, but I'm trying to do as much as possible."
3. Be flexible and plan in advance
Give your team the flexibility to schedule their work hours and understand that their productivity might be much lower due to the high stress and trauma of war. That's why you need to plan in advance, avoiding same-day tasks so they can get things done when possible:
"I will create the banners tomorrow morning. I was asked to turn off the light now." 
Remember that Ukrainian employees face obstacles such as blackouts and intermittent internet coverage – or orders to shut down the lights at night. They might even have to relocate to safer areas at any time. 
Conflict zone or not, flexibility has become one of the top value propositions for global teams. LinkedIn's 2022 Global Talent Trends report highlights that employees who are satisfied with their work hours and location flexibility "are 2.6x more likely to report being happy."
4. Give stability to your Ukrainian team 
Being able to work can give your Ukrainian team stability and sense of purpose through a crisis: 
"I have work. Lot of people here have nothing."
Having a source of income is one less thing to worry about, so ensure you are paying your workforce on time and that they are able to access the money. Provide emergency funds or advance paychecks, if you can.
5. Provide the resources your team needs
Ensure your Ukrainian team members have what they need to be able to work – from housing to internet access. Offer to cover extra expenses such as generators and cellular data plans. 
"If employees feel cared for at work, they are 3.7x more likely to recommend working for the company." — The 2022 Global Talent Trends by LinkedIn  
Finding the right talent and retaining your best employees is critical because a high staff turnover is costly to organizations and demotivating to the rest of the team. Employees are more likely to stay and grow within the company if they feel valued and cared for, so investing in your team's well-being pays off. 
To start, offer mental health resources to your team. 
Caring about your team's mental health is a workplace trend that will keep shaping the future of work. According to Gartner, organizations are expanding their investments in their well-being programs, with 70% of companies introducing new benefits or improving their existing options. 
6. Offer immigration assistance
Currently, there are more than 7.6 million Ukrainian refugees across Europe, per the United Nations Refugee Agency. You might be able to provide assistance with visa sponsorship programs for your global workforce, for example. But keep in mind that your Ukrainian team members might not want to leave their homeland:
"I don't want to leave my country. As long as I can stay, I will stay."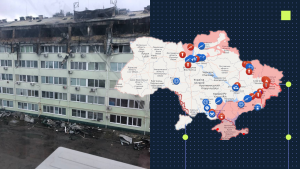 Frequently asked questions
Which organizations are accepting donations to help with the Ukrainian crisis? 
Here's a list of organizations that are accepting donations to help support Ukrainians affected by the war:
What is a
global workforce
?
A global workforce is a team of employees that is geographically dispersed around the globe. As a result, the team works remotely and connects through collaboration tools such as Slack, Google Meet and Teams. 
If you want to work in a global team, check us out on LinkedIn because yes, we are hiring.
What are the benefits and challenges of global teams?
Top benefits of a global workforce include:
Increased reach of the potential talent pool.

With

global expansion

, companies can hire internationally rather than being restricted to one location.

Cross-cultural diversity.

Having employees from different cultures, nationalities and backgrounds bring new and diverse perspectives — key enablers of innovation.
Managing an international workforce can also be challenging, especially when it comes to handling different time zones. Here are the top hurdles:
Lack of face-to-face interactions

and

effective communication

can make it harder to maintain the

team engaged

. Organizations must ensure that their remote team members feel equally included and valued.

Virtual teams raise concerns about

reduced productivity and collaboration

. According to

Lakeside Software's study on the future of work

, 45% of employees believe that teamwork and collaboration are less effective in a remote setting. 

For HR teams, the challenges of a

global company

also include

legal compliance

and handling

specific employment regulations

of each country.
💡 Learn how to bring your team together with our corporate retreat guide. 
What does "future of work" mean?
The term "future of work" describes predictions about changes in workplace models and workforce experience. Future of work trends consider how, where, when and why people work. 
Here are top 3 trends shaping the work of the future:
The rise of remote and hybrid work models.

With hybrid models, employees are not fully on-site but are not fully remote either. Organizations are offering more flexible work arrangements in order to retain or attract new employees. 

The increased emphasis on the well-being of your team.

As

Gallup's State of the Global Workplace: 2022 Report

indicates, the global economy loses $7.8 trillion to low employee engagement. As a way to address these challenges, initiatives to provide mental health support and work-life balance will take a front seat.

Initiatives of diversity, equity and inclusion (DEI).

On average, organizations with a gender-diverse and inclusive workforce outperform less inclusive, gender-homogenous teams by 50%, per

Gartner

.

For more insights into this trend, check out our blog post: Strategies, tools and techniques to grow as a woman leader in the tech industry.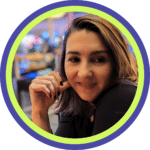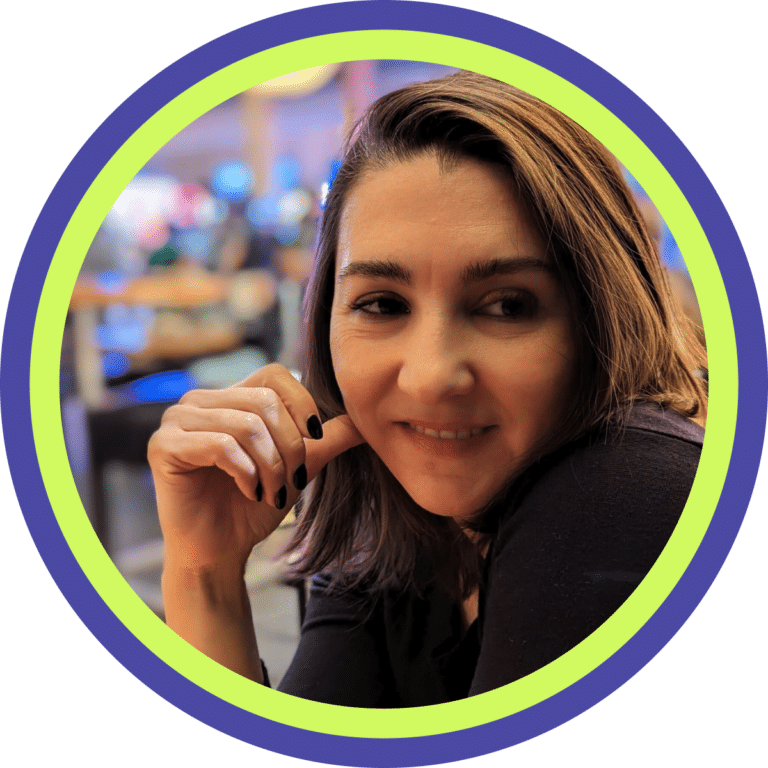 Vanessa Nunes, PhD
Vanessa Nunes leads the content team at Productive Shop, based in our downtown Toronto office. She oversees our B2B SaaS content strategies across our entire portfolio, ensuring our growing team delivers resonating copy that is optimized for search. Her own expertise is in researching and writing thought leadership content in the cybersecurity and GovTech industries. As a journalist, Vanessa has over a decade of experience covering the tech sector for a leading daily newspaper. Prior to Productive Shop, she worked for a research center at a Canadian university, chairing academic discussions and editing scholarly work for publication. Vanessa's formal training includes an undergraduate degree in Journalism, a master's degree in Cultural Studies and a Ph.D. in English. Her doctoral research — funded by the prestigious Social Sciences and Humanities Research Council of Canada (SSHRC) Fellowship — focused on issues of language and representation in the transnational imaginaries of the Americas. When she's not writing or reading, Vanessa is running, cycling or traveling the world. She has visited over 20 countries and is currently training for her first marathon.